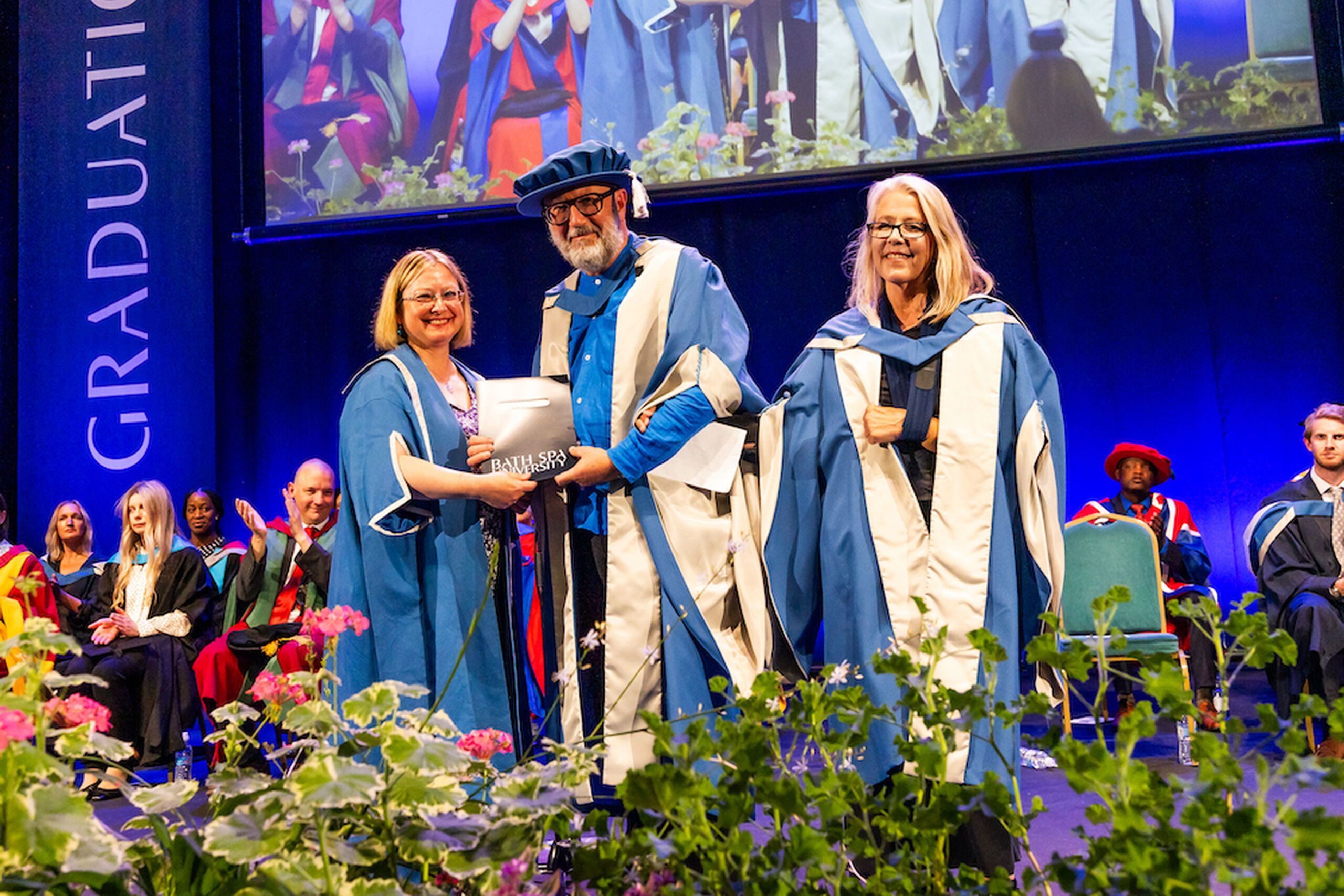 1st Aug 2023
Grant Associates founder receives honorary Bath Spa University degree
The founder and director of Bath-based international landscape architecture practice Grant Associates has been named as one of seven outstanding individuals to receive an honorary Bath Spa University degree.
Andrew Grant RDI of Grant Associates, lead designer of Singapore's Gardens by the Bay, praised by Sir David Attenborough as 'perhaps the most spectacular example of city greening' in BBC TV's Planet Earth 2, received the Honorary Doctor of Letters at a special ceremony in Bath. He was awarded the honorary degree alongside over 1500 undergraduates who gained their degree certificates at ceremonies held over three days at The Forum in Bath City Centre.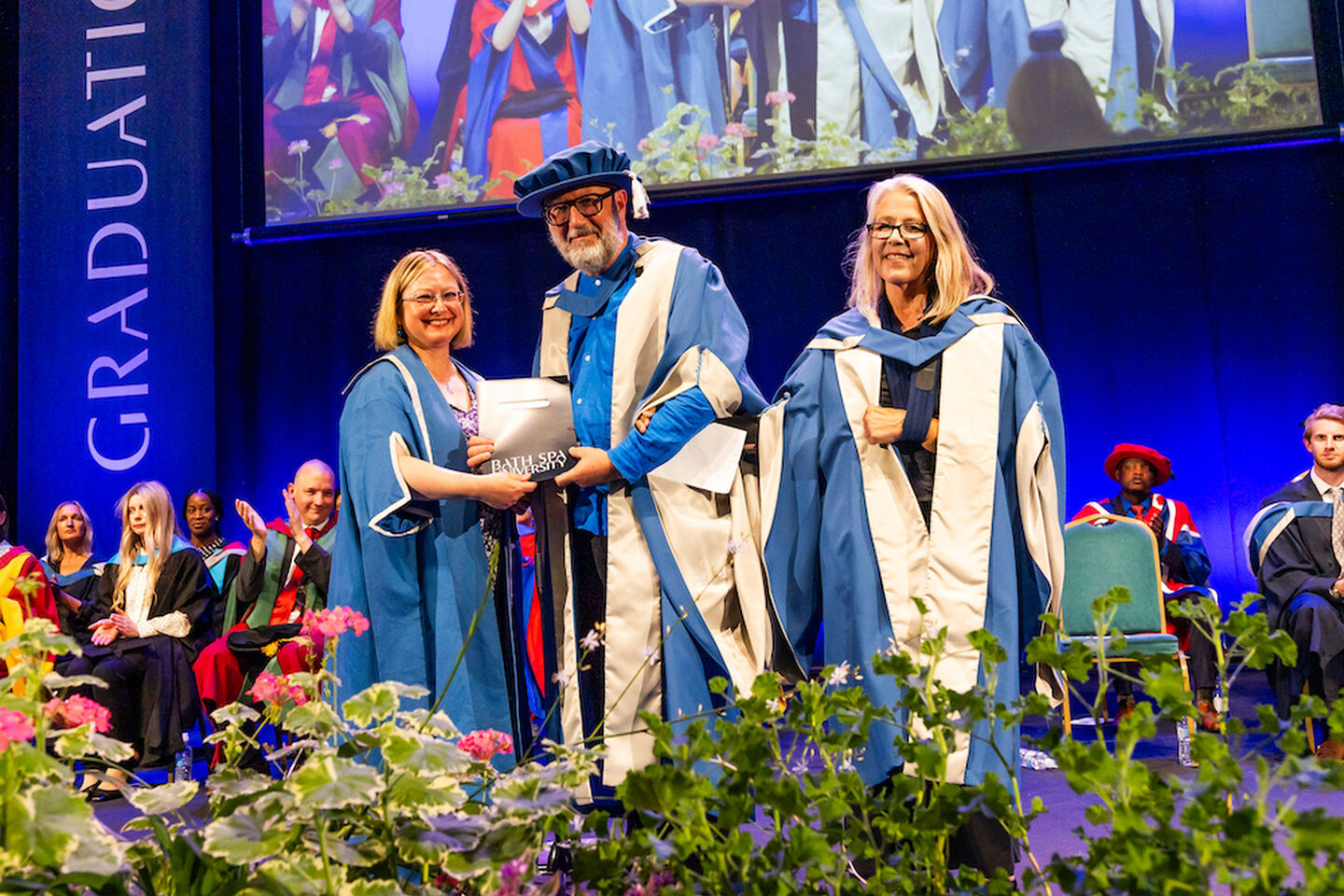 As a landscape architect whose work explores the reconnection between people and nature, Andrew started Grant Associates in 1997 and has led its growth towards becoming the international, award-winning design studio that it is today, with offices in Bath and Singapore.
Passionate about using creative ecological design to find solutions to climate change, biodiversity loss and improving human quality of life, health and wellbeing, Andrew has previously been awarded the title of RSA Royal Designer for Industry in recognition of his pioneering global work. He is an Honorary Fellow of the RIBA, Chair of the Bathscape Landscape Partnership and a member of the Bath World Heritage Site Advisory Board. He is also co-founder of Bath's pop-up arts festival, Forest of Imagination, which has recently celebrated its 10th year of creativity within the city including close collaboration with staff and students at Bath Spa University.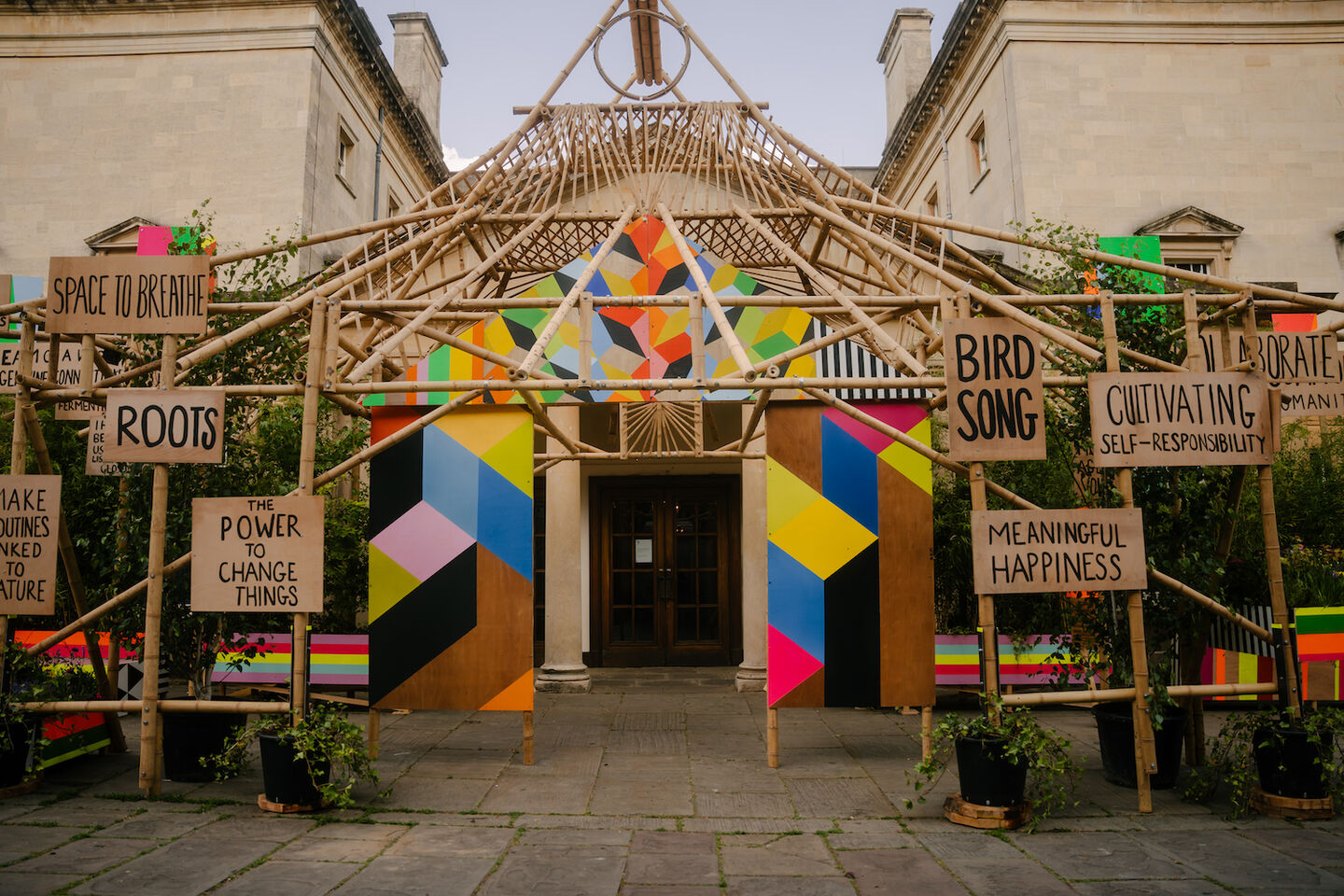 Andrew was in prestigious company at the Bath Spa University event. Also picking up honorary degrees were: Turner Prize winner and esteemed sculptor Veronica Ryan OBE; journalist, broadcaster and author Carl Anka; audiovisual artist Kathy Hinde; distinguished digital and cyber leader Christopher Crowther; Kate Morton, CEO of mental health charity Bath Mind; and geneticist, author and broadcaster Adam Rutherford.
Accepting his honorary degree, he commented:
"Thank you Bath Spa University for this tremendous honour and recognition. Over the last few years I've met and worked with many Bath Spa University staff and students. I've always been struck by our common intent based on enriching our lives through creative thoughts and actions, whilst properly reflecting upon, and responding to, the social and ecological challenges of the day. "I really admire how the University is helping set the agenda for the future of this city. One informed by its history, but defined by our collective imagination and care for the environment…I am with you and I will continue to support the important work you're doing in this unique City."
Andrew Grant RDI
Grant Associates currently employs over 70 people, from over 17 countries, across its two design studios in Bath and Singapore - including qualified landscape architects, architects, 3D modellers, BIM and visualisation specialists, horticulturalists, designers and IT technicians. The practice's work has been globally recognised, with an expansive and diverse portfolio including Singapore's Gardens by the Bay, the Tower of London Superbloom project, Birmingham Paradise and Funan Mall.