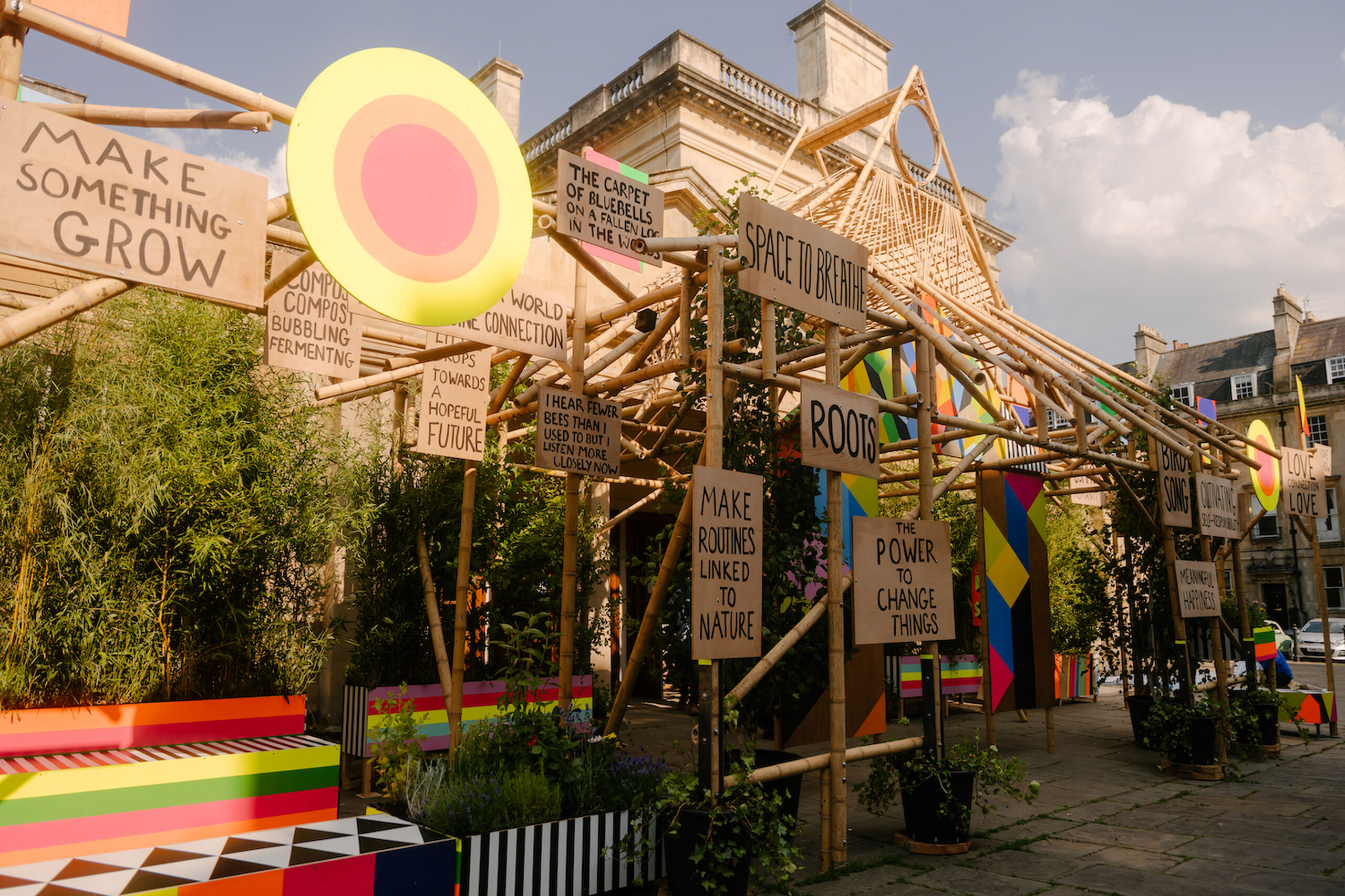 17th Jul 2023
Forest of Imagination celebrates ten successful years
Contemporary arts and architecture event attracts thousands of visitors to Bath's Assembly Rooms
Forest of Imagination, Bath's award-winning, actively inclusive and contemporary free arts event, has successfully marked a decade of nature-inspired creativity with a complete transformation of the historic Assembly Rooms.
Themed around 'Assemble in the Forest', Forest of Imagination 2023 has served as an opportunity for visitors of all ages to connect with nature in imaginative and unexpected ways.
The always-popular event, masterminded by Grant Associates, House of Imagination, Feilden Clegg Bradley Studios and Bath Spa University in close collaboration with the city's creative, cultural and educational community, drew over 10,000 visitors between 14 June and 14 July.
2023's event seized the opportunity to combine art, nature and Bath's thriving creative scene with the historic internal rooms and central outdoor spaces provided by the National Trust's Assembly Rooms.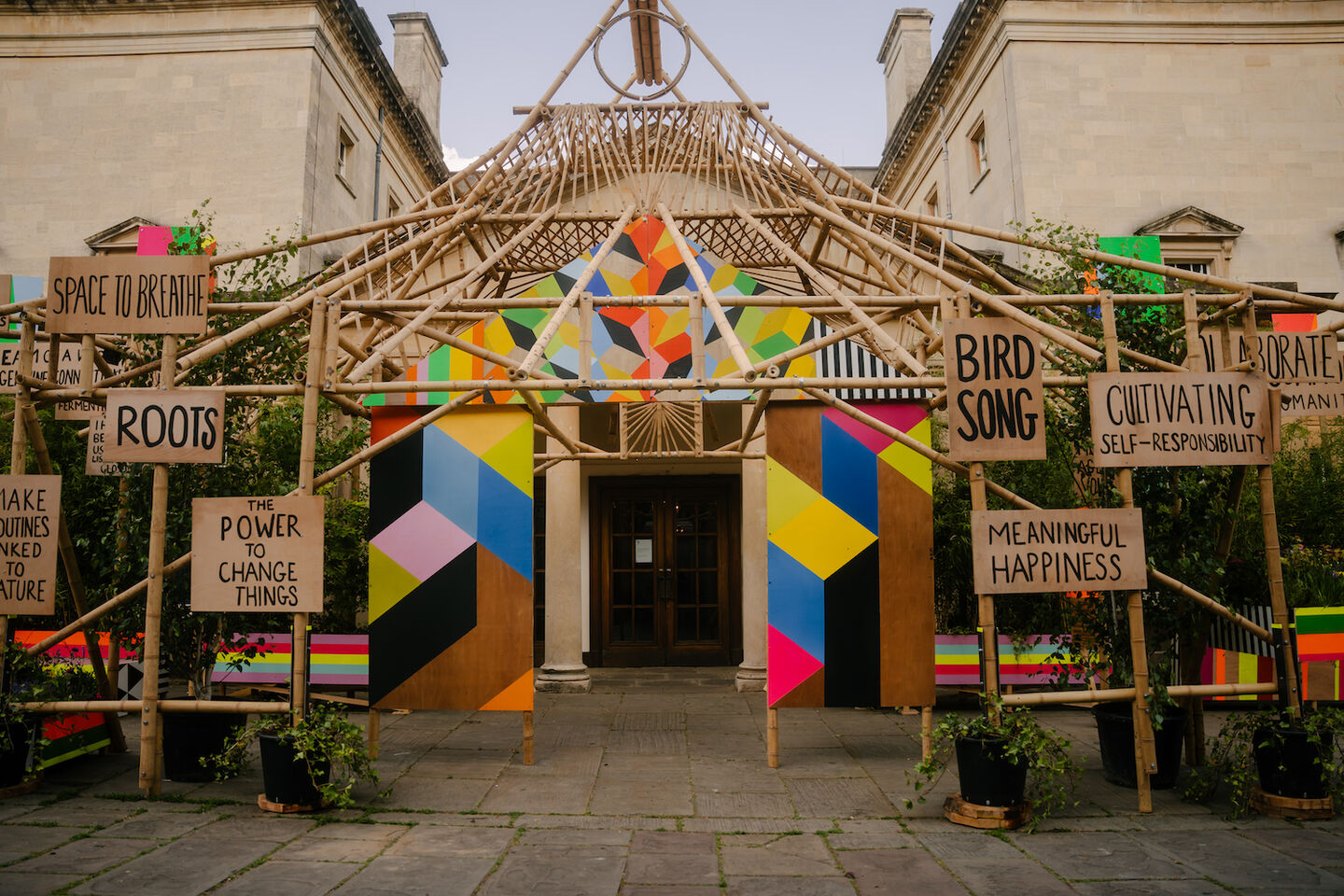 Bird Song, the colourful and powerful welcome pavilion designed by Morag Myerscough with We Are The People in the Forest, served as the entrance to transport visitors into the heart of the forest, en route to full immersion in a host of multi-sensory installations, soundscapes, sculptures and workshops that brought top local and international artists, designers and businesses into direct creative union with visitors of all ages to the event.
The Assembly Room's iconic Ballroom was transformed into the Wondering Ways by Berlin based artist Andrew Amondson and Feilden Clegg Bradley Studios, an incredible visual storytelling of a 250-year old fallen tree from the garden of entrepreneur, international author and Professor of Practice at the University of Bath, Margaret Heffernan.

"The emphasis of Forest of Imagination 2023 has been the symbiotic relationship between humans and the more-than-human world. We are nature, nature is inside us, and our DNA is in the forest. We have been thinking deeply about climate education and how we can respond with hopeful and imaginative solutions to the ecological emergency."
Dr Penny Hay, Forest of Imagination co-founder, Director of Research at House of Imagination, Professor of Imagination at Bath Spa University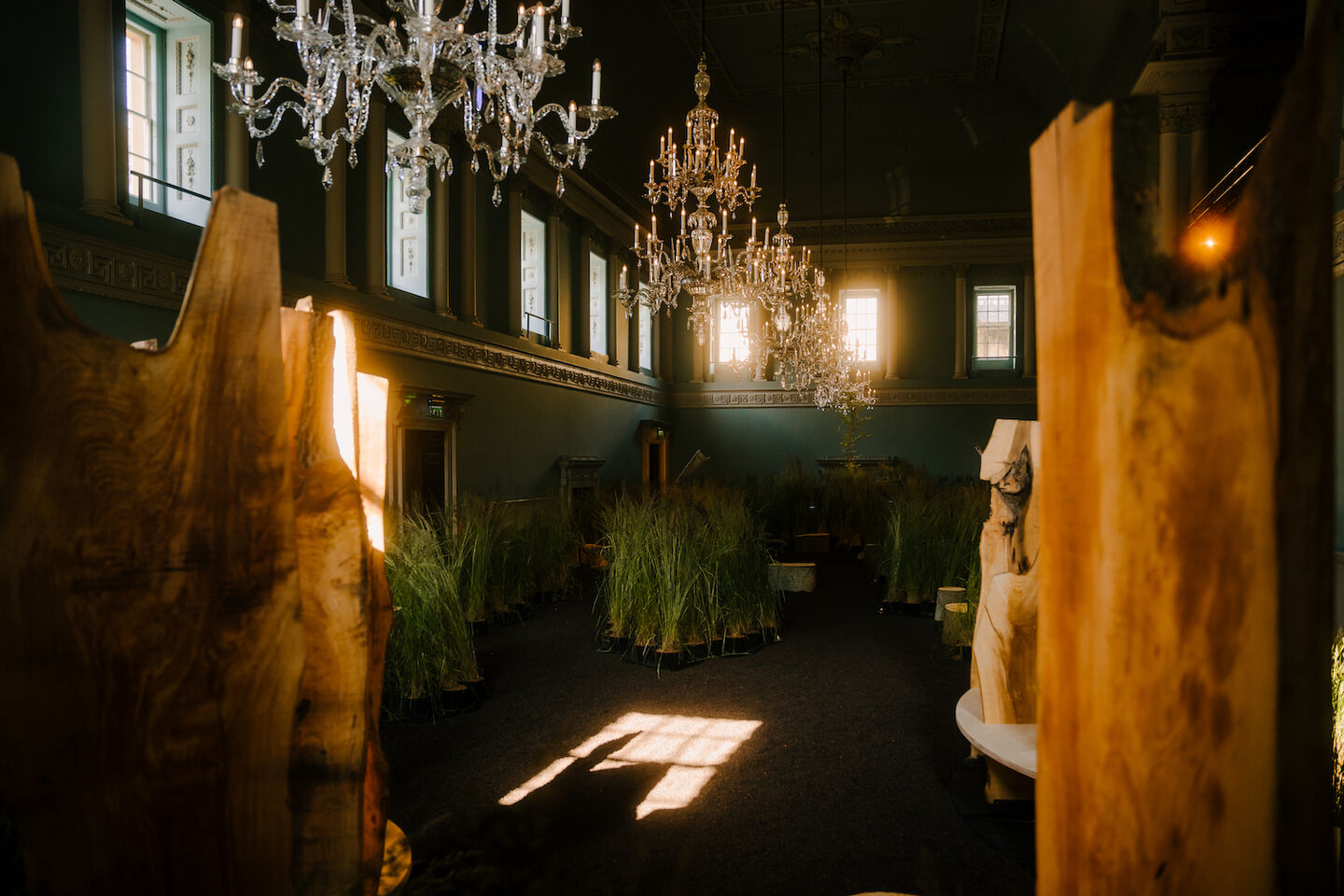 We were delighted to work alongside Forest of Imagination for their tenth year. Having such a unique creative experience in the Assembly Rooms, combined with the broad range of visitors each day engaging with the installations, gave us an opportunity to try out different ways of using the building as we develop our plans for the future. The learning that we've taken from this collaboration will help inform our thinking as we work towards a new experience for visitors to this important Georgian building, alongside developing an ongoing programme of twenty-first century assembly."
Tom Boden, General Manager, National Trust
Beavers, meanwhile, were the central focus for the transformation of The Grand Octagon, in an installation designed by Andrew Grant, founding Director of environmentally-driven landscape architecture practice Grant Associates in creative partnership with Invisible Studio and Charley Brentnall. The extraordinary Beaver's Lodge celebrated the resilient creatures' return to the UK, from near-extinction to now thriving in the local area.
Andrew commented, "recreating a beaver's lodge beneath the chandelier served as a messy and organic contrast to the incredible symmetrical space", with visitors also able to participate in virtual tours of the beaver enclosure at Holnicote Estate in Exmoor, celebrating the National Trust's successful managed reintroduction of beavers.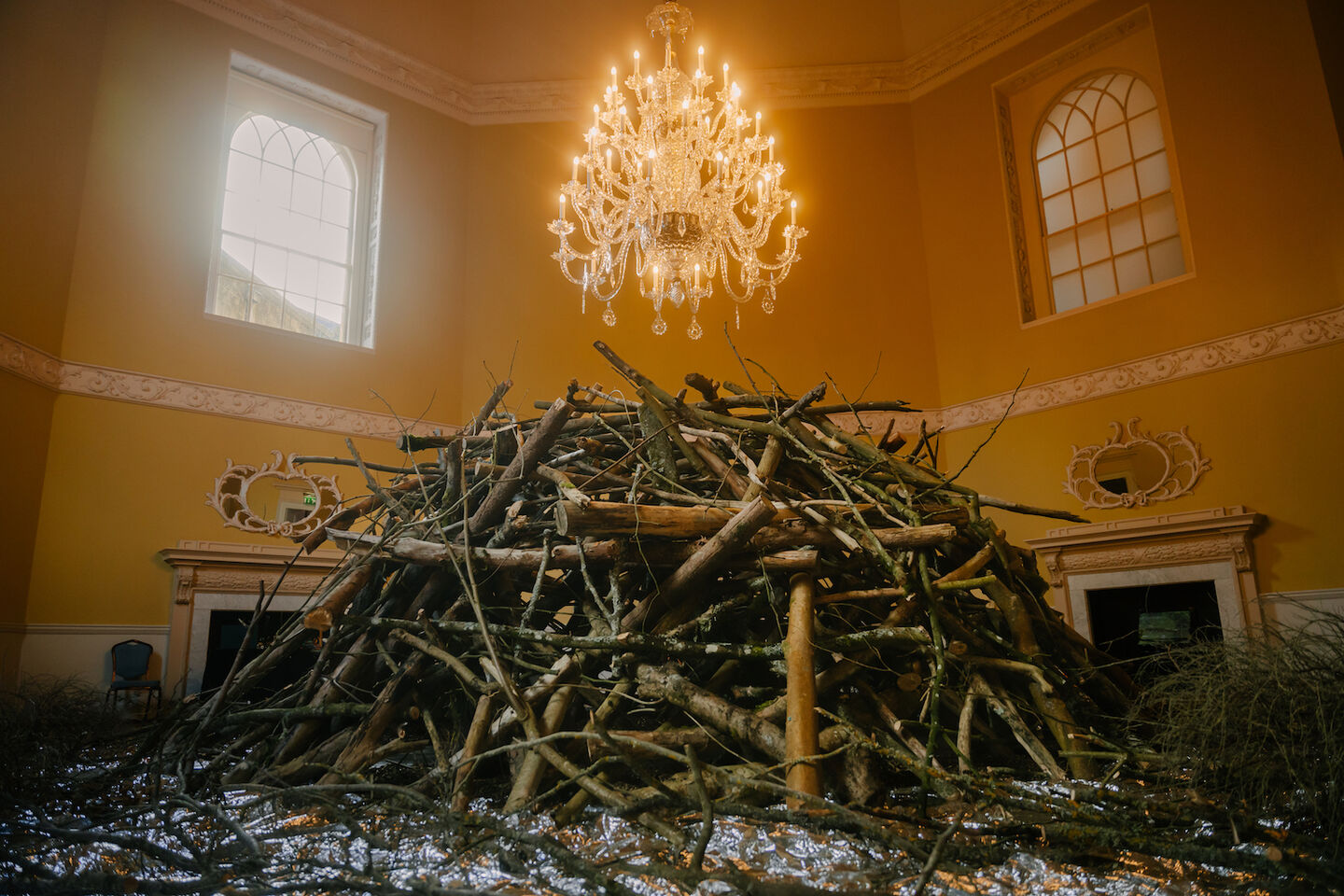 Numerous artists and creatives from near and far contributed works, time and resources to 2023's Forest of Imagination, including the Rabbit Holes Collective, a group of artists who invite young people to metaphorically 'fall down a rabbit hole' to connect more deeply with nature through adaptive podcasting, as well as harpist Kate Petty adding extra atmosphere from the Assembly Room's balconies.
"It really is remarkable that Forest of Imagination has turned ten this year. Over the last decade, and during some very challenging times for our world, Forest of Imagination has always championed creativity and nature's power to unlock our imagination. We are deeply thankful to have been able to work in such close partnership with the National Trust this year, to deliver what has been a truly unforgettable month-long creative celebration."
Andrew Grant, director of Grant Associates and co-founder of Forest of Imagination, comments: