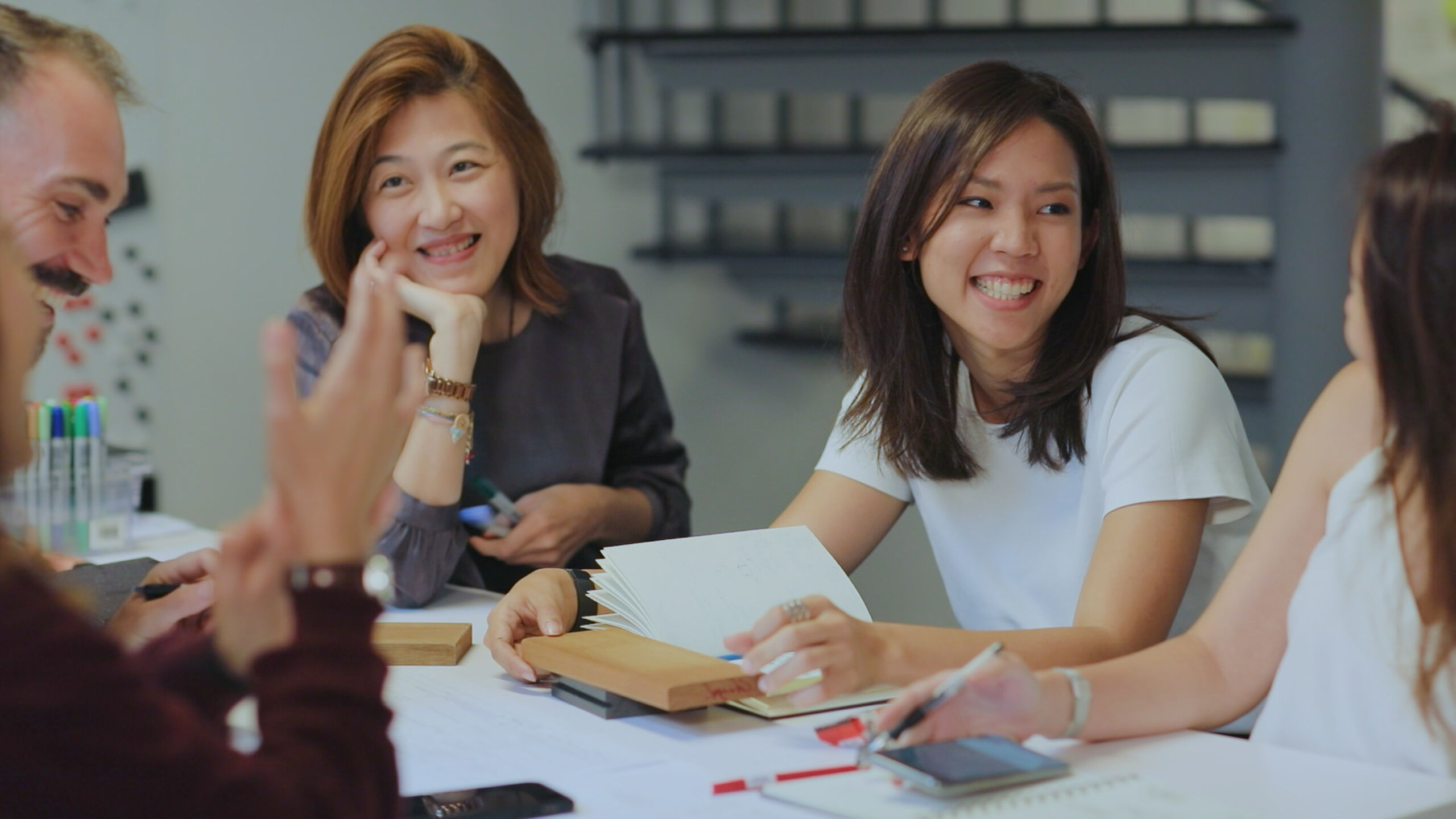 Work for grant associates
Our continued success is due to the talent and commitment of our multi-skilled team.
The practice currently employs over 70 people, from over 17 countries, across our two design studios in Bath and Singapore. The majority are qualified landscape architects, working together with architects, 3D modellers, BIM and visualisation specialists, horticulturists, designers, IT and other technicians.
We are always interested to hear from talented and enthusiastic people who would like to join our dynamic teams in both offices.
Current vacancies
3D Landscape/Architectural Designer
We are looking to recruit a designer with very strong Rhino skills to work as an integral part of our team in our Bath studio. The preference is for candidates who are landscape architects and designers with a passion for three-dimensional design or architects who are willing to embrace the possibilities of contemporary landscape architecture. All applicants will need to be able to demonstrate a sophisticated level of 3D skills to help shape and inform our built environment.
This is an opportunity for an applicant to develop and test outline ideas at all stages of design, from concept through to construction. This position is also an excellent way of working alongside some of the world's most renowned architects, engineers and designers across a variety of projects.
Software skills to include a high level of aptitude in Rhino, a good level of proficiency in, Photoshop and AutoCAD. A good command of grasshopper will be a plus. Other useful but non-essential software skills would include an understanding of 3D Studio Max + Vray, Lumion, Enscape, Twinmotion and Revit.
Specific tasks include:
Ability to understand and interpret loose hand drawn sketches, sections, plans and elevations and work to given 2D spot levels and contour information;
An ability to think and work independently;
Assisting in the design of projects across many stages of development (conceptual/schematic and design development);
As you will be working on complex 3d models within teams based here and in Singapore an excellent command of both written and verbal English is required;
A creative curiosity to follow industry trends and trial new or alternative 3D workflows;
Excellent problem-solving ability;
A passion for design across all disciplines;
Personable and an ability to communicate well in a team under pressure and to tight deadlines whilst working with a number of different colleagues on multiple projects;
Your portfolio should demonstrate:
Examples of organic forms and structures modelled in Rhino;
Free hand drawings and sketches of any subject matter that is of interest to the applicant;
Sequence(s) of images that capture the iterative process of design;
General modelling outputs that demonstrate a sophisticated understanding of scale, proportion, composition and lighting;
We may require candidates to undertake a short 3D Rhino test, the results of which would be presented at the interview.
Grant Associates offer a competitive salary and pension scheme, commensurate to experience. Please apply with CV & examples of work preferably by email by the 13th June 2021 to recruitment@grant-associates.uk.com. Please quote Reference 3D0919 in the email subject heading.
Grant Associates is an equal opportunities employer.
No Agencies please!

Please only apply if you have the right to work in the UK, if you do not have the right to work in the UK your application will not be considered.
22 Milk Street
Bath BA1 1UT
T+44(0)1225 332664
F+44(0)1225 420803
Closing date: 13th Jun 2021
We're always on the lookout for talented candidates to join our team.
Even if there's no specific vacancies that suit your experience right now, please send your CV through to recruitment@grant-associates.uk.com