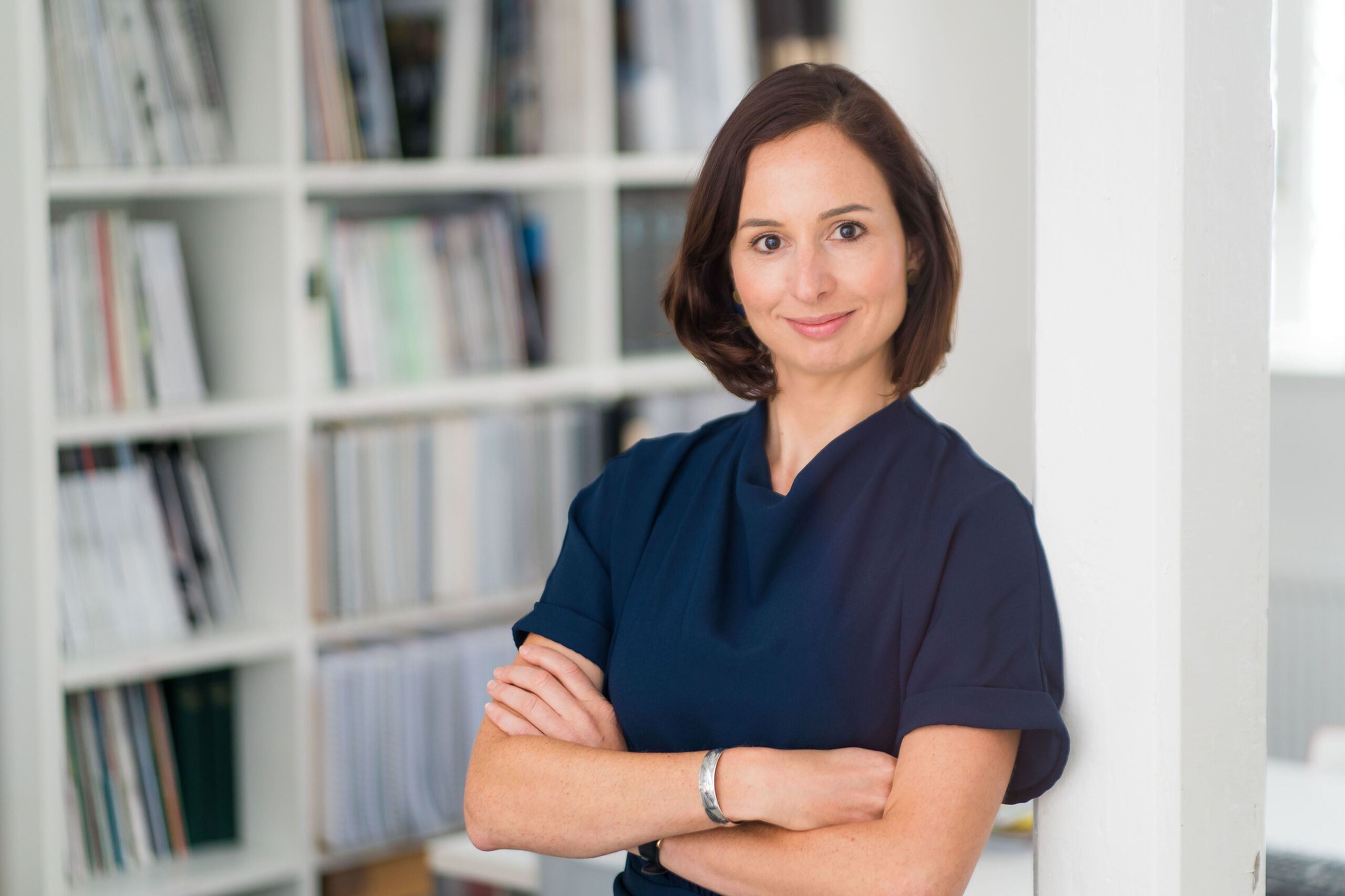 17th Nov 2022
Our People: 5 minutes with Carly Lamb, Senior Associate at Grant Associates
A fascination with the natural world and design first drew Carly Lamb, Senior Associate at Grant Associates, into the Landscape Architecture profession, and has continued to be a driver throughout her professional career.
Carly's lengthy tenure at Grant Associates has had many highlights, not least being part of the winning team for Gardens by the Bay and playing a pivotal role in establishing Grant Associates' practice team in Singapore.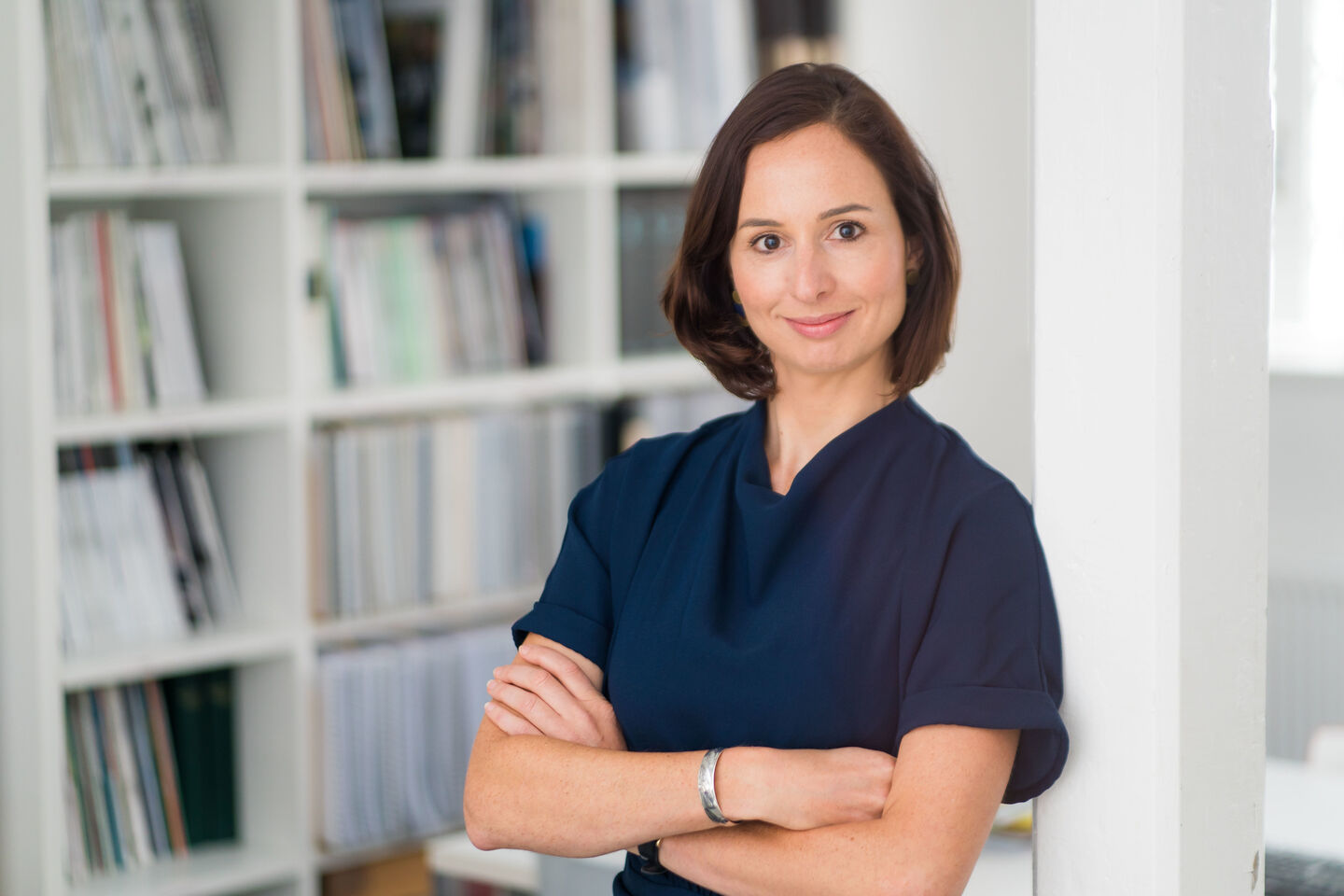 When and why did you first become interested in landscape architecture?

I always loved drawing and sketching when I was at school and grew up surrounded by the Welsh countryside. I knew I would likely end up working in the arts in some way, and when I received the ECA (Edinburgh College of Art) prospectus, I read about the Landscape Architecture course on offer there and it seemed like the perfect way to connect all of my interests.
Looking back now, I feel pretty lucky to have come across this profession when I was just 18, yet when I enthusiastically told my careers guidance about what I was looking to study, they just brought in brochures on garden design courses - which kind of sums up the lack of profile that landscape architecture had at that time to many people.
What attracted you to join the team at Grant Associates?
I became familiar with Andrew [Grant]'s sketches and writings in a book while at ECA, called Community, Ecology and Delight by Ian H. Thompson. At the time, I was asking a lot of big questions about the role of landscape architecture and the kind of landscape architect that I would like to become. I came across Andrew's ethos in this book and thought: "Yes, This is what I'm really interested in!"
So when it came time for my third year work placement, I came to Bath, met with Andrew, and the rest is history; I haven't worked anywhere else since.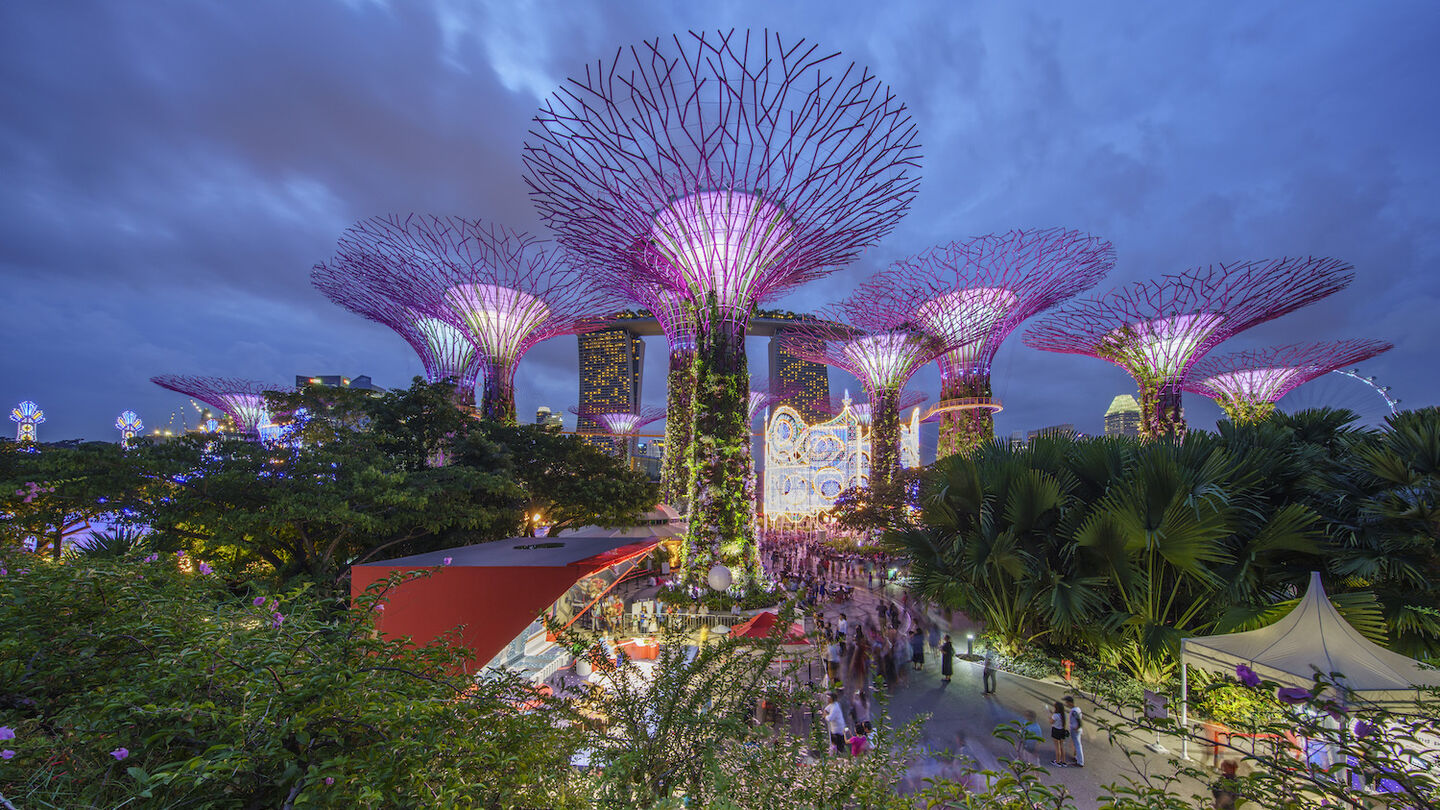 What are you most passionate about?
I'm most inspired by the therapeutic power of landscape design and creating immersive environments that can really help people disconnect from busy lives and reconnect with the natural world.
I find it exciting and rewarding (and often challenging) to see our designs come to life - the lines on paper or on a screen transformed into the reality on a site through the construction process and then to see nature move back in.
As landscape architects, it's a privilege to have the opportunity to play a small role in helping and healing the planet, which is needed now more than ever, and helping to create spaces for biodiversity to flourish and people to experience and cherish.
What projects are you most proud to have worked on, during your time at Grant Associates?
I was lucky enough to be part of the team that worked on, and won, the competition for Gardens by the Bay – Bay South in 2006.
In 2009, I relocated to Singapore as the Site Resident Landscape Architect for the Main Gardens throughout the project's implementation. It was quite a daunting prospect at first, seeing the huge scale of infrastructure construction underway, but it was an incredible learning experience and project to be part of and I'm so proud of the impact that Gardens by the Bay has had over the last ten years - it was truly a collaboration between ourselves, WilkinsonEyre, AtelierTen and Atelier One, the local consultants and the client.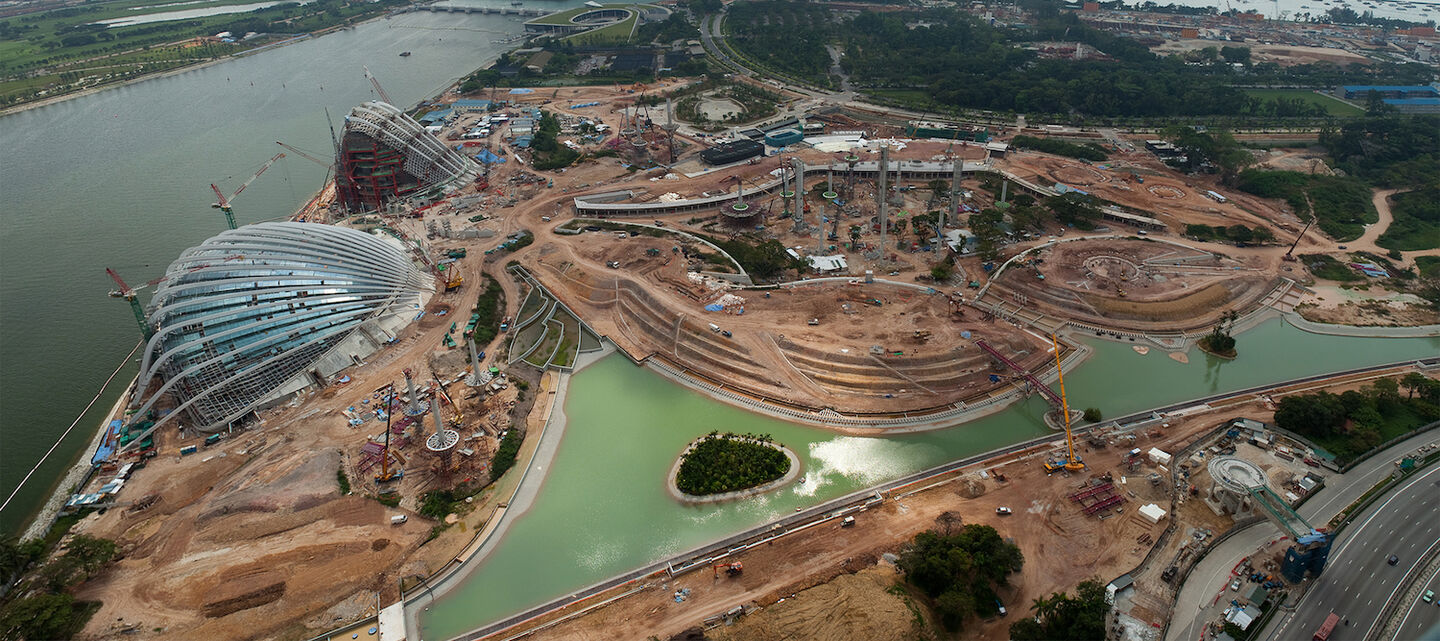 I ended up living and working in Singapore for seven years; I only thought I'd be gone for one! During that time, I helped to establish our practice studio in Singapore and worked on a range of projects in the region.
Accordia in Cambridge also stands out for me; it was one of the first projects I worked on after graduating and was very groundbreaking at the time in terms of housing environments and a vision for what new housing in this country could be. In some respects, I don't feel that it's been beaten.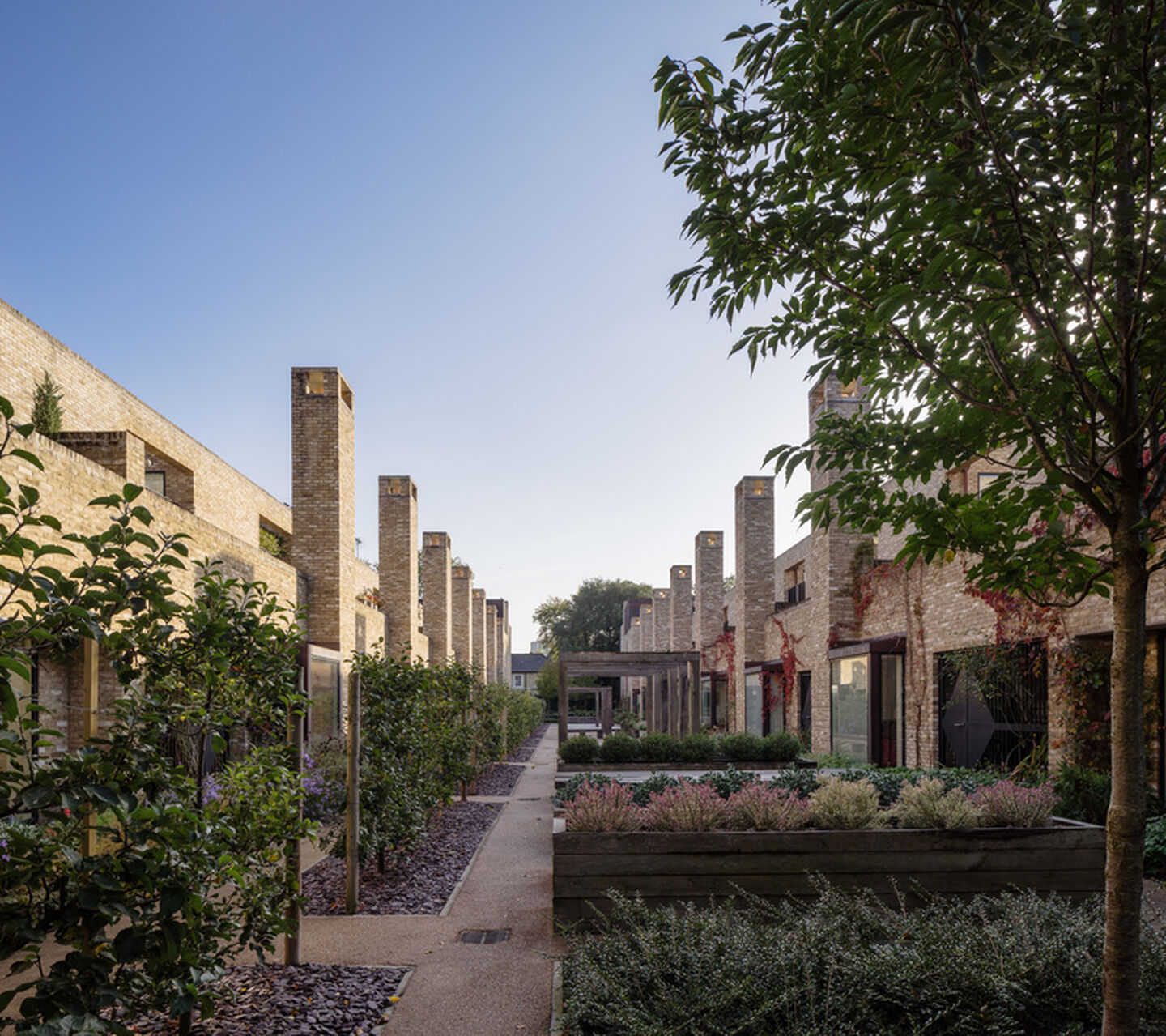 What does a typical day look like for you?
Thankfully there is no such thing as a typical day. Having recently returned from maternity leave I'm enjoying being back in the office with my colleagues. It is invaluable to get together with my project team and explore ideas collectively. One day we could be discussing city wide masterplans; another, our focus may be on construction detailing. It is the broad diversity and variety of projects at Grant Associates that keeps it interesting. Whenever I can, I prefer to get away from the computer screen and sketch ideas at the drawing board.
Where do you turn to for creative inspiration?
I love getting out into the countryside, walking in landscapes and finding details, the sensory aspect and patterns within nature. Travel's always also been a big creative motivator for me; landscape architecture has given me the chance to see so much of the world and learn a great deal about our planet's different landscapes.
What trends do you see influencing the future of landscape architecture?
Landscape architects becoming more confident assertive and having a stronger voice in the design team; I hope this continues. It's vital that landscape architects are brought in to lead on certain projects that can create positive change in our world.

What advice would you give to someone thinking about a career in landscape architecture?
Go for it: landscape architecture is a profession that has the power to help address and solve key issues in our world today, and make a real difference. To be a landscape architect in today's environment, you need to have a broad skill base, so the best advice I can give is to accumulate plenty of experience and interests - it all feeds into both creative inspiration and, ultimately, what you're able to design.

—
Lively minds making a liveable world…
Our continued success at Grant Associates is due to the talent and commitment of our multi-skilled team.
The practice currently employs over 70 people, from over 17 countries, across our two design studios in Singapore and Bath. The majority are qualified landscape architects, working together with architects, 3D modellers, BIM and visualisation specialists, horticulturists, designers, IT and other technicians.
We are always interested to hear from talented and enthusiastic people who would like to join our dynamic teams in both offices. Take a look at our latest vacancies and get in touch.