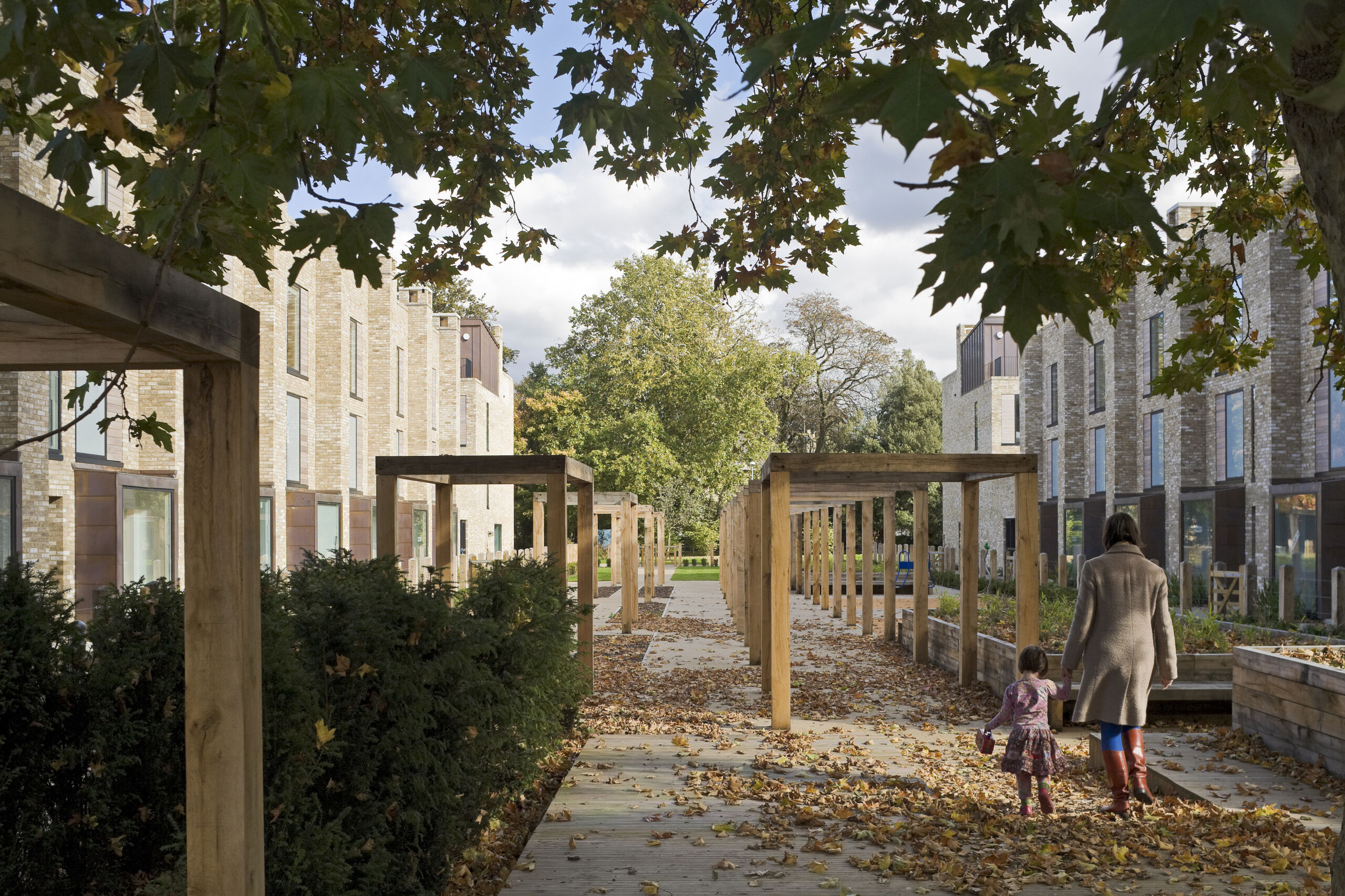 Accordia, winner of the RIBA Stirling Prize 2008 and the Housing Design Awards 2006, is an inspirational scheme of high-density housing.
We worked with acting masterplanners Feilden Clegg Bradley Studios to create a distinctive and high-quality landscape environment which forms 3.5 hectares of the 9.6 hectare site, and is integral to the project's success.The public landscape offers a hierarchy of spaces and uses across the site, providing a sequence of quite different environments, characters and functions to encourage use and enjoyment by residents.
Large open spaces offer opportunities for recreation and play, and the landscape concept 'Living in a Garden' has inspired different gardens, each with a function or theme: the 'Kitchen Garden', the 'Long Walk' and the 'Central Lawn'. All spaces are linked by a network of paths and clearly defined by walls, hedges and boundaries, featuring mature trees and new planting.
Circulation through the scheme is via a series of 'mews' streets for shared use by pedestrians, cyclists and car drivers. These are designed with coloured or textured surface treatments to complement the architectural materials, street tree planting and climbing plants on building façades.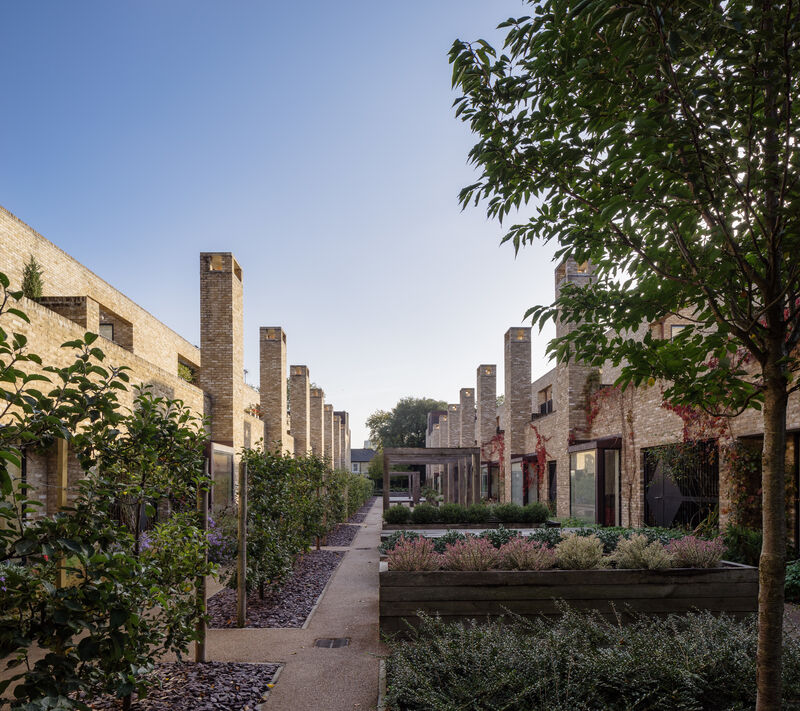 Photography by Simon Kennedy
Living without a private garden seems effortless when there is so much quality landscape about, and it is the very existence of this landscape alongside the houses, that allows a sense of identity to prevail. The houses at Accordia do more than mark out a place which means home, they also mark out landscape spaces that carry association with other people. For me, both house and space suggest a method for how one can engage with the world.
Paul Drew, Accordia resident, writing about living at Accordia in the Dwelling Accordia 2009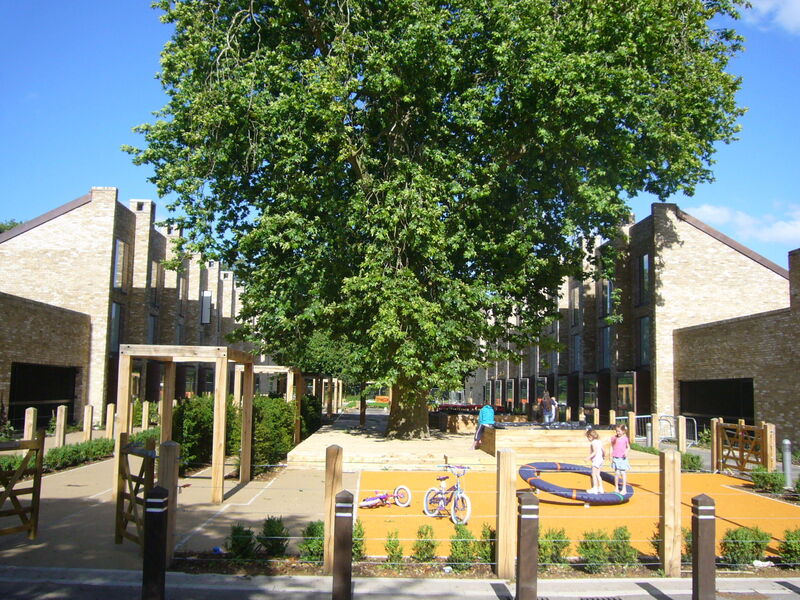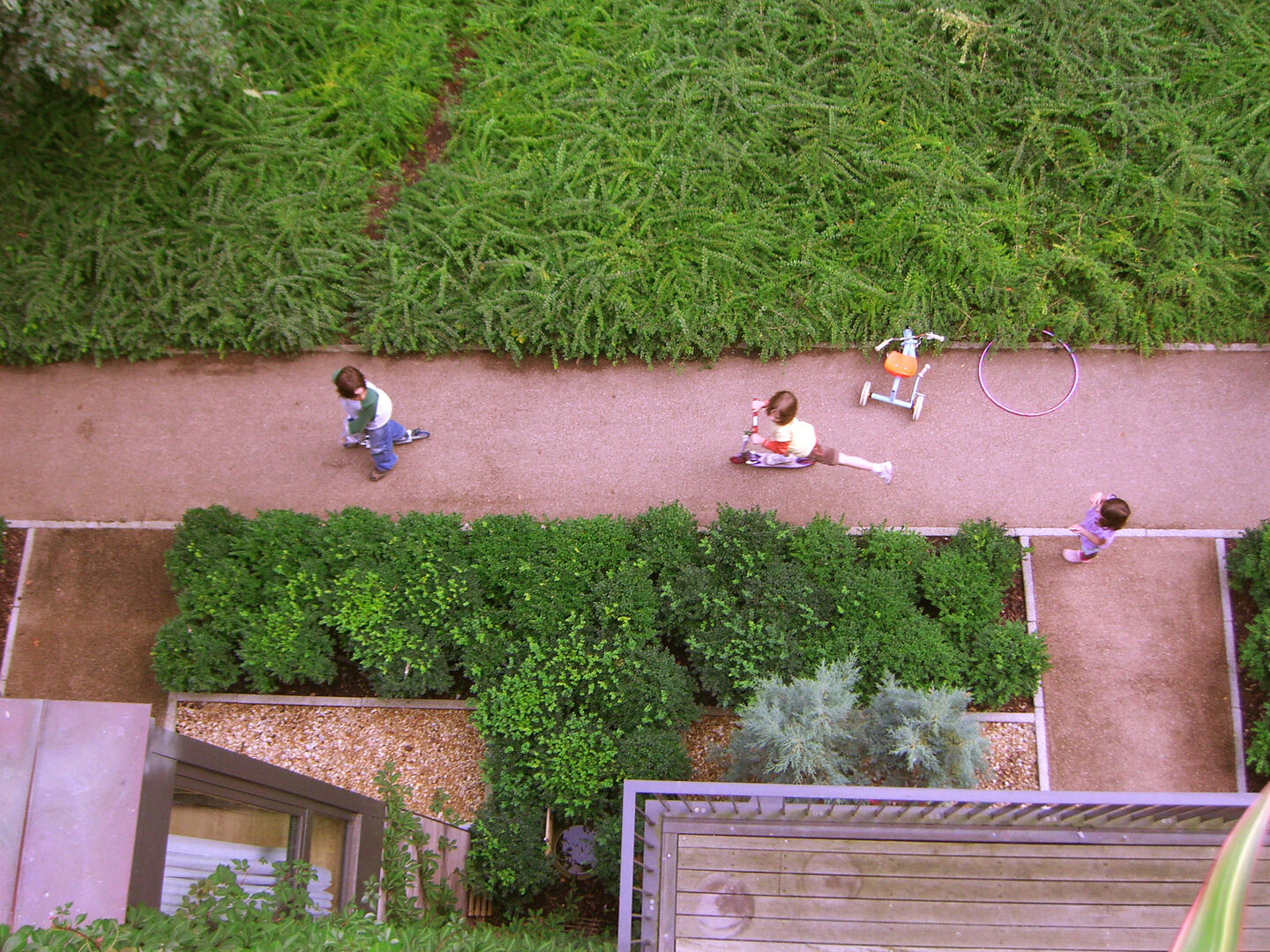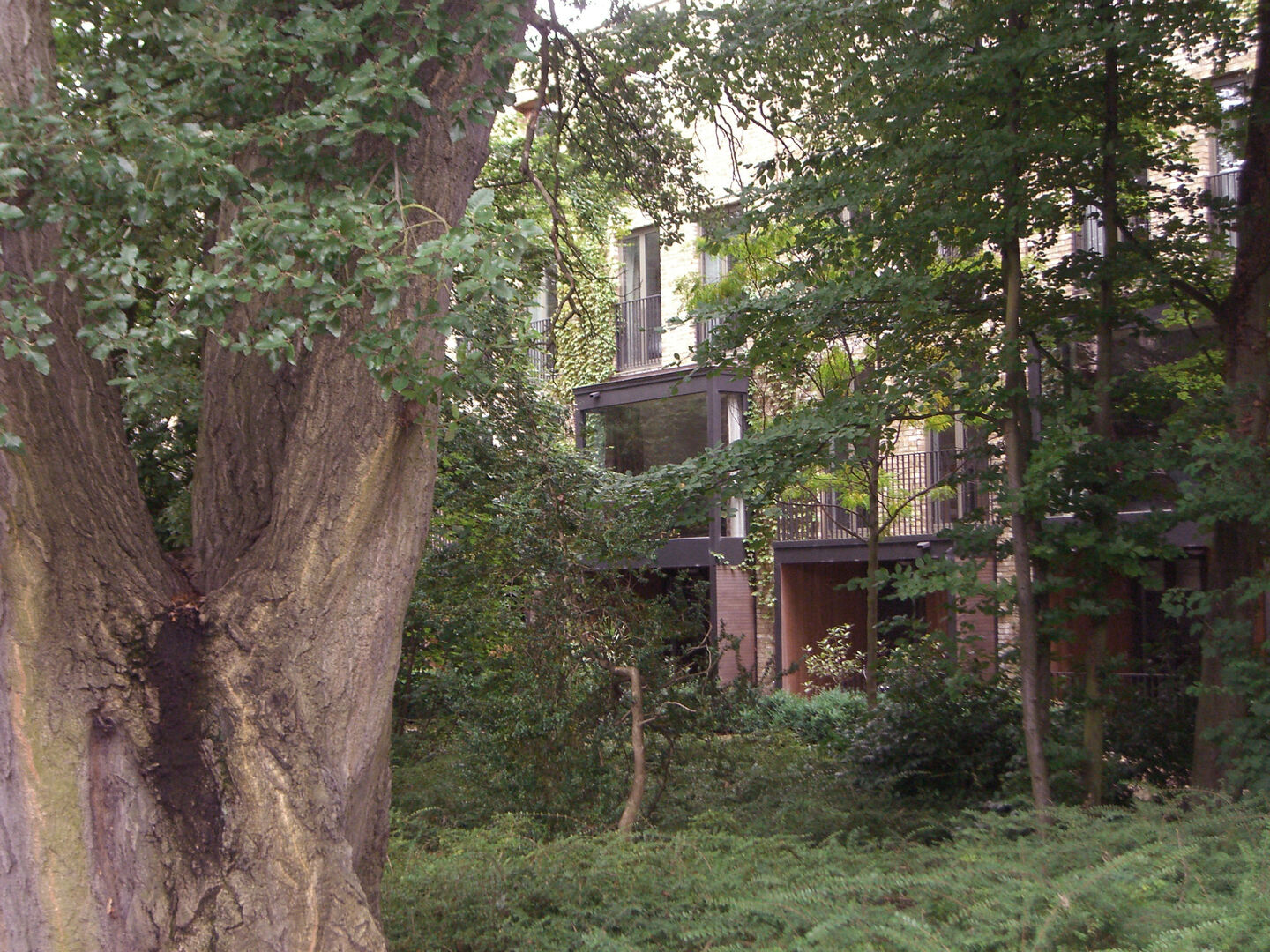 Awards
Landscape Institute Awards

Best Large Scale Private Development

RIBA Stirling Prize

Winner

The Civic Trust Awards

Winner

Housing Design Awards

Overall Winner

CABE Building for Life Standards

Gold Award
Project Info
Client

Countryside Properties

Architect:

Feilden Clegg Bradley Studios, Macreanor Lavington Architects, Alison Brooks Architects

Engineer:

RJP WS Atkins

Quantity Surveyor:

Philip Pank & Parners