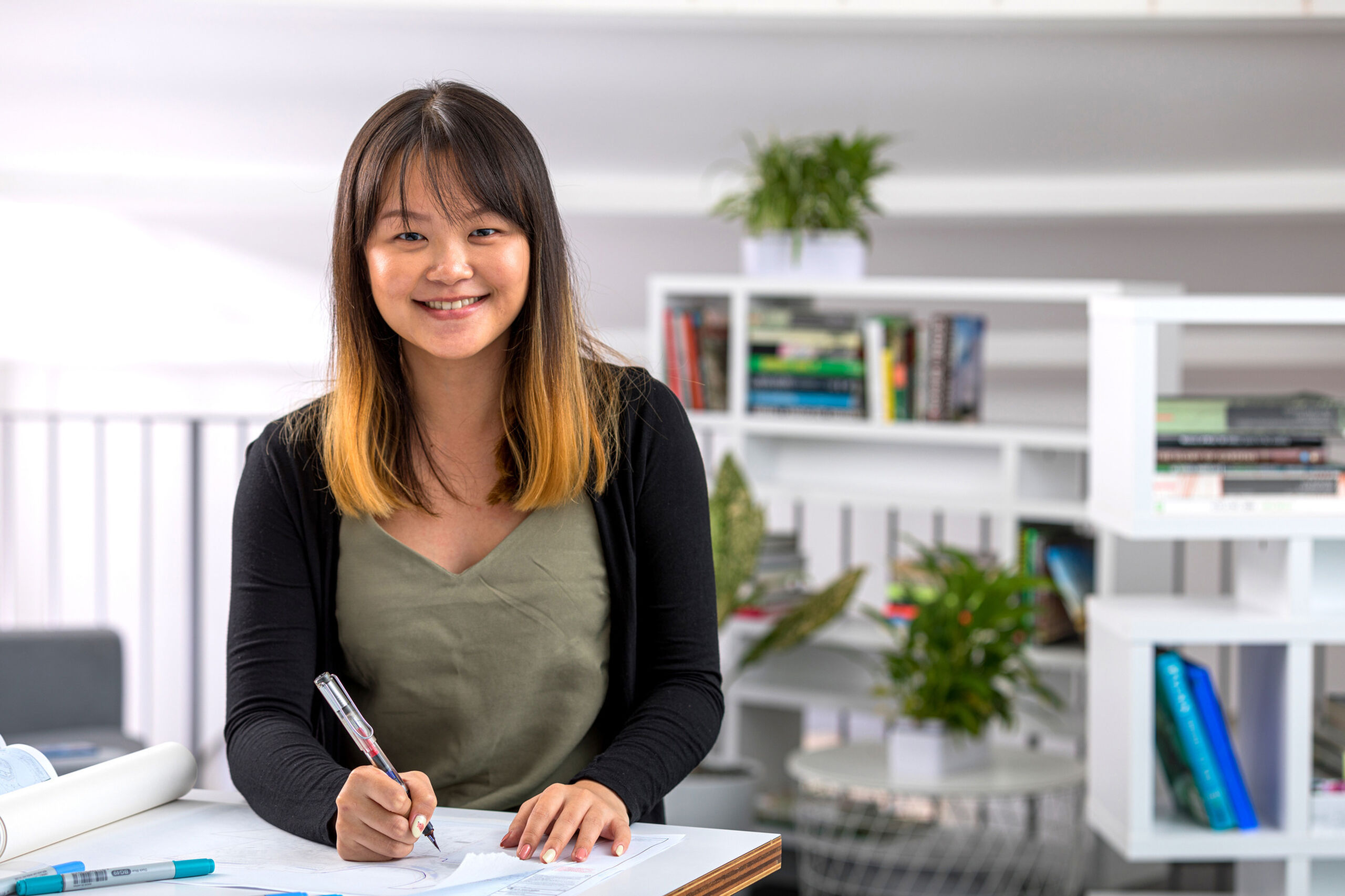 2nd Jun 2021
Our people: 5 minutes with Nicole Chu, Grant Associates
Landscape architect Nicole Chu joined Grant Associates in Singapore in 2019. Prior to joining our practice, Nicole's design abilities were moulded at The University of Sheffield and refined through a variety of work experiences in both Asia and the UK.
Nicole believes that landscape architecture plays a vital role in steering cities to become well balanced and connected with the natural world. Nicole shares her thoughts on the skills needed to thrive in landscape architecture - and why even greater attention must be given to creating landscapes that positively impact both physical and mental wellbeing.
When and why did you first become interested in landscape architecture?
I've always been interested in, and appreciative of, landscapes, ever since I was very young. Growing up in Singapore, it's been interesting to see how the country has developed in terms of both architecture and the spaces that are available to us all, and to consider what my future - and the generations to come - might look like. I had always been fascinated by architecture and was initially drawn to designing public realm; it was when I was researching my options while at high school that I came across the University of Sheffield's specialist landscape architecture course - I was drawn to the holistic view of landscape architecture as a whole that it offered and the chance to explore the impact that landscapes can have on how we all live and work, both now and in the future.
One of my professors really inspired me when he pointed out the difference between architecture and landscape: while buildings will remain largely unchanged after construction, the living plants and animal life that comprise our landscapes will adapt and evolve massively. Designing with landscapes and nature in mind is an intriguing and exciting challenge.
What attracted you to join the team at Grant Associates?
I was hugely drawn to Gardens by the Bay when I was still studying at high school; I spent a lot of time researching it and the great minds behind it! I feel very strongly about the importance of connecting people and places, so Grant Associates has been a natural fit for me and my values. From my very first day here, my opinions and design input has been asked for by the whole team: there are no barriers and it's a really collaborative environment in which to work.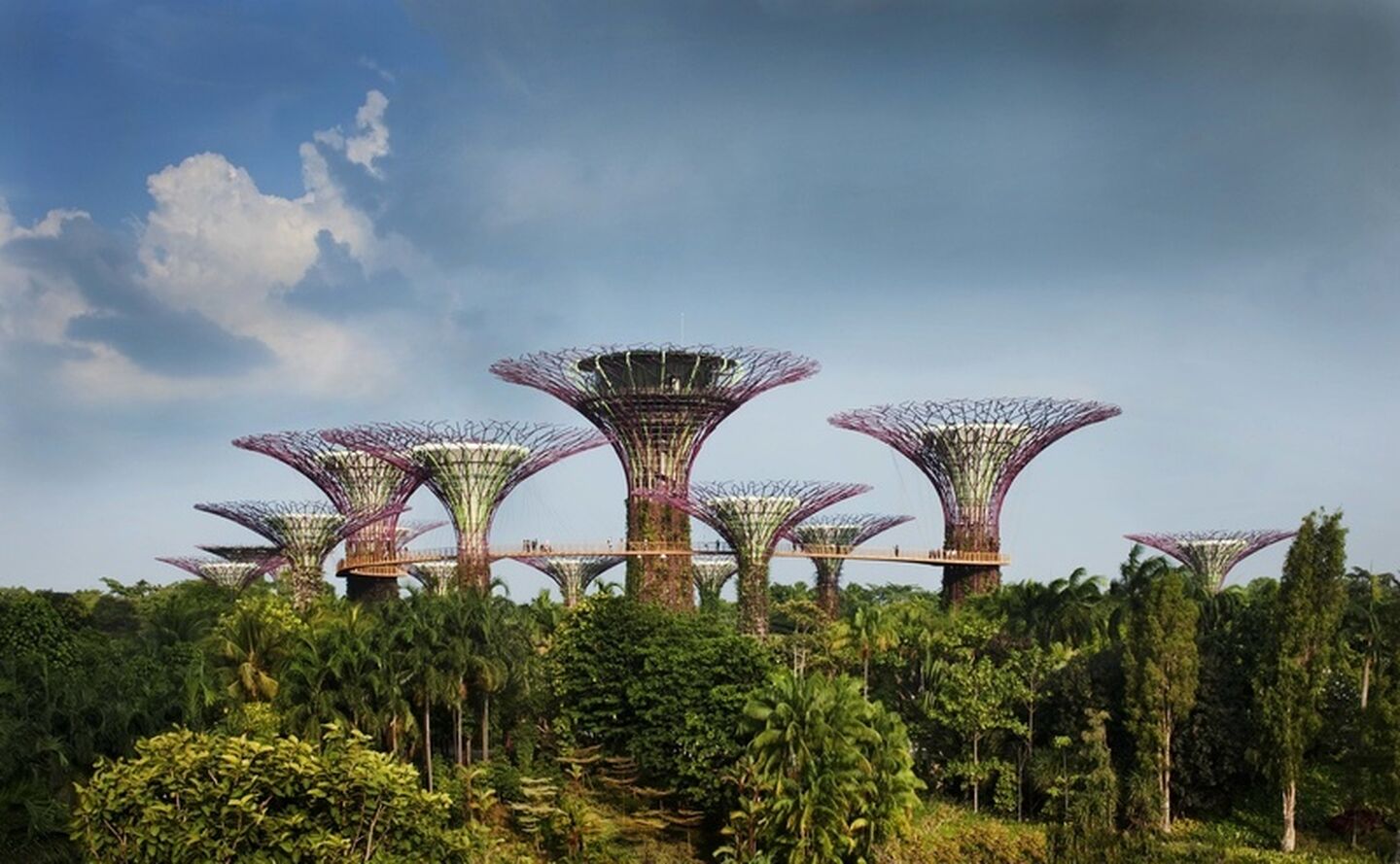 What does a typical day look like for you?
I'm involved with a number of projects, at differing scales, at any one time: from public realm and hospitality to transport and commercial. Day-to-day, a great deal of creative thought goes into the production process, as we visualise concepts and plans on paper, CAD and our iPads. We have a lot of internal discussions about our projects and we're always questioning one another to find the best possible solutions to the problems we're looking to collectively solve.
Most of my time at Grant Associates to date has been spent working through the pandemic, and this has proved challenging at times - I'm a very visual person and I like to grasp the scale of areas in-person, so not being able to visit our international project sites in particular has been disappointing - not just for me, but for all of us here. Yet throughout the last year we've all remained really connected virtually. We keep in touch with daily calls and meets to check in, and also we always take time for birthday celebrations, with the whole team singing 'happy birthday' via video calls!
Where do you find creative motivation and inspiration?
I am greatly inspired by the work of Studio Ghibli, the Japanese animation studio behind the award-winning Spirited Away. Many of their movies - especially Princess Mononoke and Nausicaa Valley of the Wind - highlight the conflict that exists between humans and nature, so there's a lot of creative crossover with our approach to landscape architecture.
I also look at landscape architecture platform Landezine a lot; it's a really valuable online catalogue for our profession which provides a lot of useful detail about the evolution of the creative process and the end results that are achieved.
What trends do you see influencing the future of landscape architecture?
Climate change is the big trend that we all need to be concerned with in our work, especially looking ahead to the post-Covid landscape, considering how both current and potentially future pandemic measures could impact on public open spaces and learning from how much our lives have changed over the past year. Green buildings are on the rise, with green building policy now essential for architects and consultants to adhere to in Singapore.
I'm personally very passionate about mental health, which has obviously been a trending topic throughout the pandemic. Future designs would benefit from keeping mental health firmly in mind, especially with an increasingly ageing population: access to open, green spaces is so vital for the elderly and disabled in particular, and there needs to be more emphasis placed on designing public realm that supports positive mental health in the future.
What advice would you give to someone thinking about a career in landscape architecture?
Don't be afraid to be critical towards your own work or the work of others - and don't shy away from asking a lot of questions! Find and explore any creative medium that you like; it all influences your ability to visualise and design with confidence.
—
Lively minds making a liveable world…
Our continued success at Grant Associates is due to the talent and commitment of our multi-skilled team.
The practice currently employs over 70 people, from over 17 countries, across our two design studios in Bath and Singapore. The majority are qualified landscape architects, working together with architects, 3D modellers, BIM and visualisation specialists, horticulturists, designers, IT and other technicians.
We are always interested to hear from talented and enthusiastic people who would like to join our dynamic teams in both offices. Take a look at our latest vacancies and get in touch.