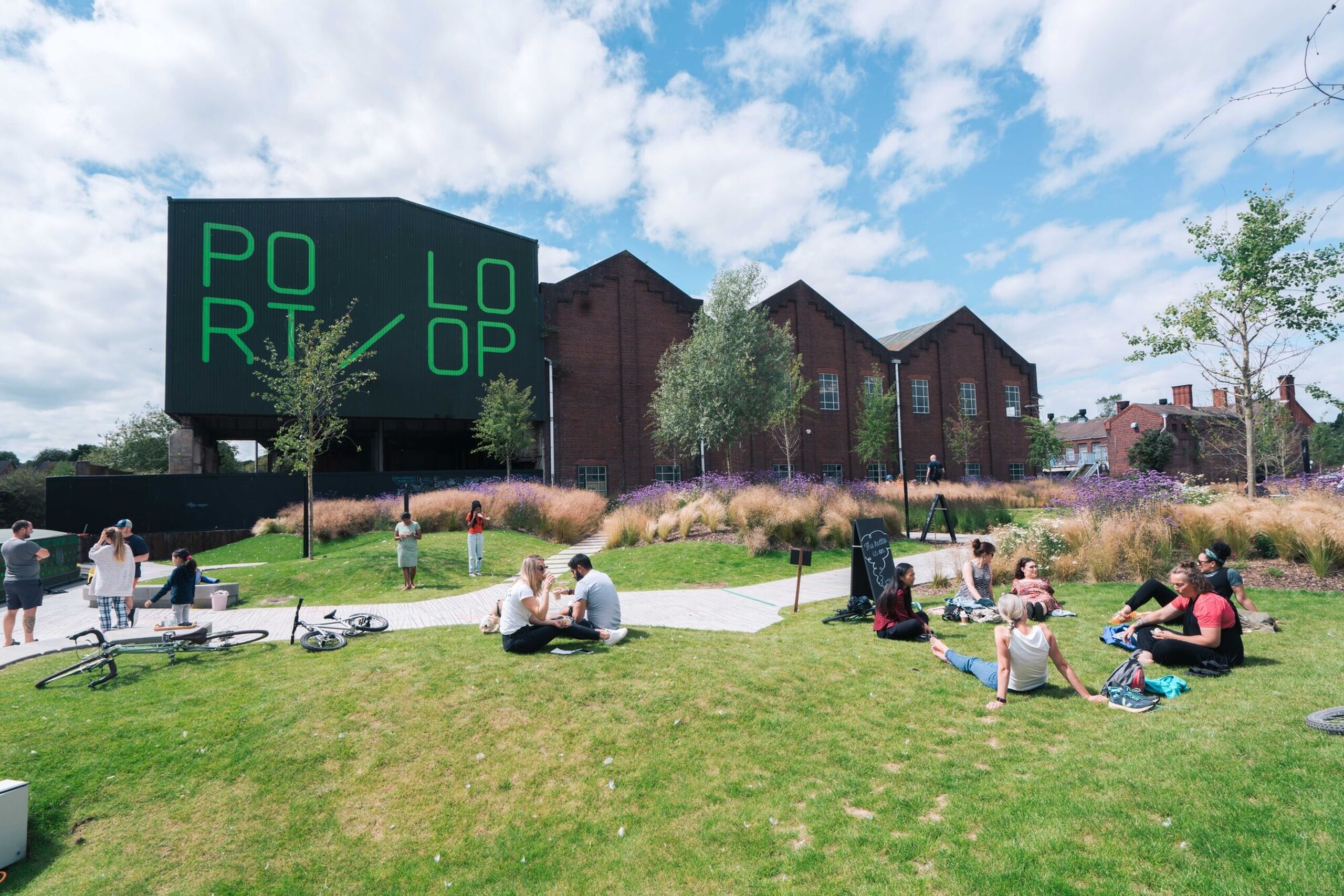 19th Apr 2021
Green urban landscapes: looking ahead to a post-Covid world
Outdoor space is essential; it's integral not only to our individual health and wellbeing but also, of course, to the health and vitality of our planet. Towns and cities need green spaces that can be accessed by all. Public spaces. Proper ones, not privately owned public spaces or we risk austerity being our legacy for posterity.
Building a den, hiking up a hill for the view and picking blackberries are just a handful of my cherished childhood memories, all of which provided me with an understanding and intimate knowledge of landscapes and, ultimately, a deep respect for nature. Growing up on the edge of a National Park, I was lucky enough to spend my formative years in a special landscape.
I recognise, however, that this is not an experience that many will have shared, either as a child or as an adult. This begs the question: is it possible to ever truly appreciate nature if you have had little personal proximity to it? How can you engage with it if you have no means of easily accessing it?
Surely, nothing could matter more than investing in our collective future.
The pandemic era
Covid-19 has provided many of us with time for pause, reflection and the opportunity to reconnect with nature once again. Life has slowed down, and during unsettling times, comfort has been sought in the great outdoors.
Evidence is building around the health benefits of open spaces, and this is beginning to resonate with key planning decision-makers. Eyes have been opened, and as we all speculate on what a post-Covid world could look like, it's unquestionable that there has been an awakening when it comes to appreciating the rich wellbeing and social connection opportunities that green spaces can provide.
The green space gap
Friends of the Earth's green space gap report highlighted how widespread green space deprivation is in England, and the linked public health concerns that come with this. Significant racial disparities also emerged from the report, with the pandemic shining an even starker light on postcode inequality.
Perhaps, finally, now is the time for the urban landscape to be reconsidered and seen as the "21st Century National Park": special places protected for the public and recognised for their value in improving mental health, encouraging healthy living and inspiring play. The new urban 'National Park' would be defined by the strata of the city rather than a limestone pavement and carved out by the processes of urban growth rather than millennia of rainfall.
Recognition of the importance of our green urban landscapes could usher in a new green social-ism. A recognition of our collective responsibility. Inclusive design in the fullest sense. The first public parks expressed socially innovative values of bringing green spaces to a newly urbanised, industrialised population. Have we now gone full circle?
Prioritising green infrastructure

The timing feels right to now focus on re-introducing urban populations to cherished green spaces through education, accessibility and introducing new layers of functioning open space.

At Grant Associates we've seen the impact of this first-hand with the Port Loop development in Birmingham alongside joint venture developers Urban Splash and Places for People: a relatively rare intervention that not only created new green space but also opened up new waterside access for active recreation and passive enjoyment.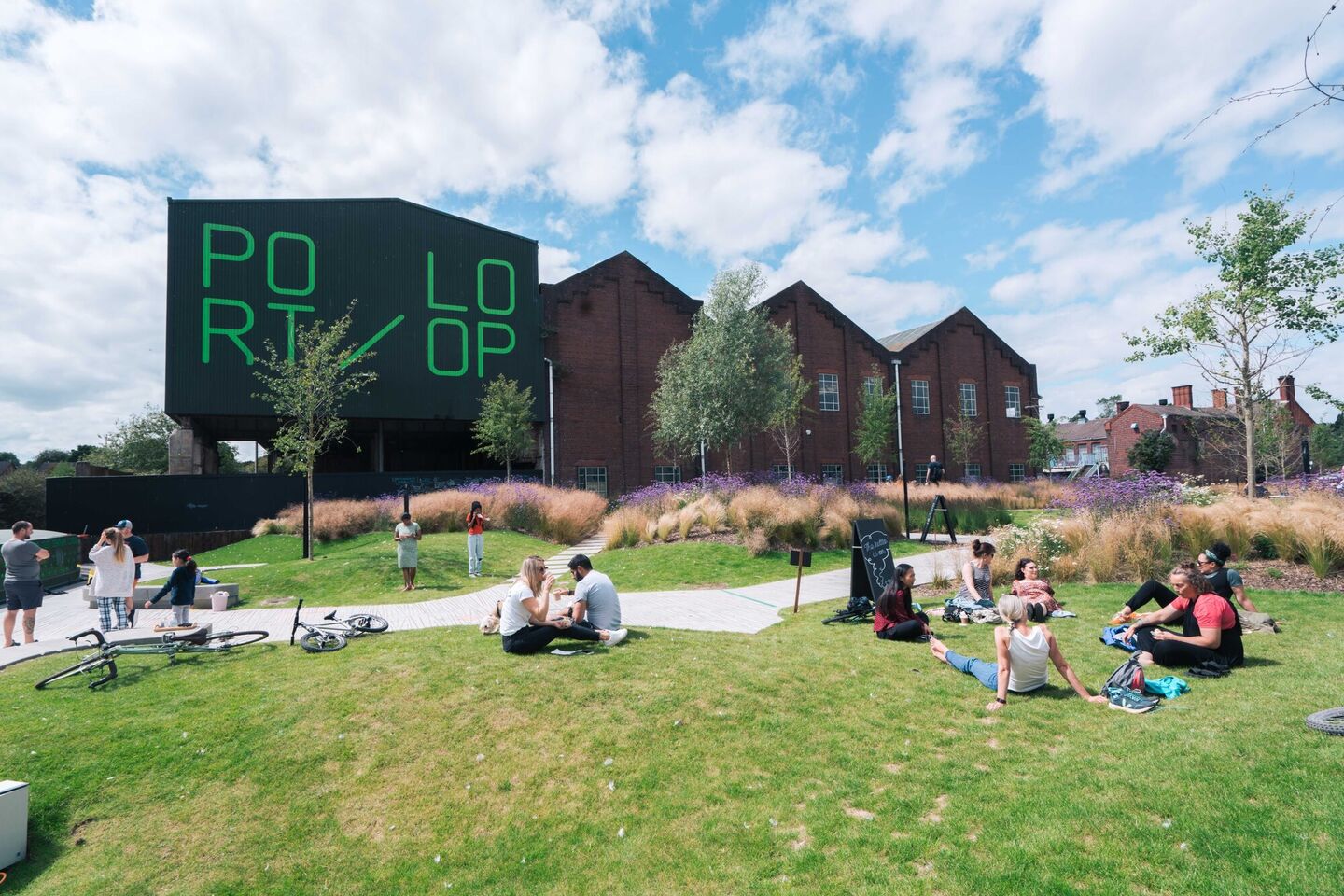 The ambitious master plan has prioritised green infrastructure throughout the build, with an emphasis on public open spaces, communal gardens, new public spaces and canal-side public realm. The latter really came into its own during 2020, serving as a true outdoor community hub and a social destination point, combating feelings of isolation and loneliness in the face of the pandemic, with children and community groups alike gathering safely to share in the benefits of this valuable open space.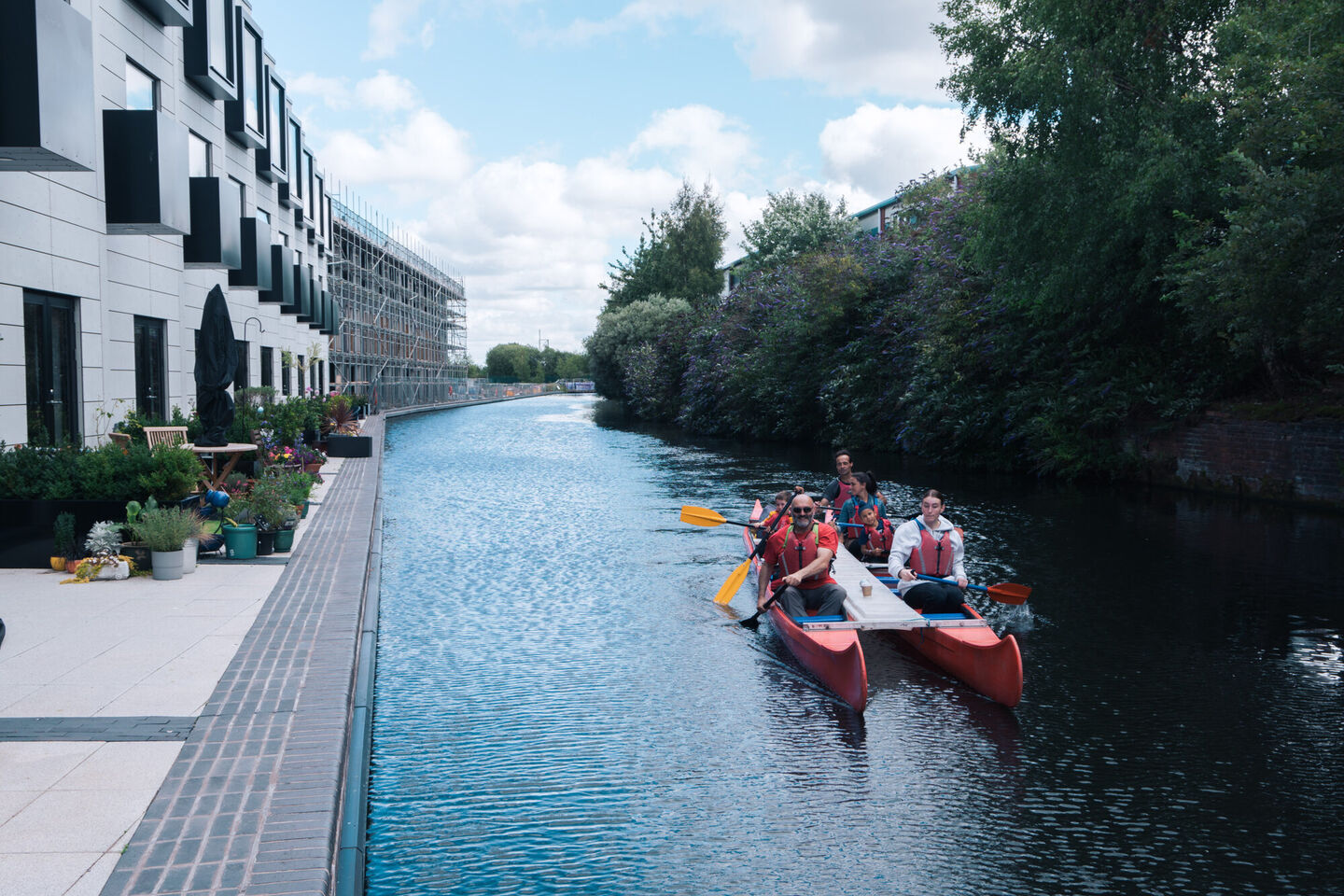 The social distancing measures that we've all endured as a society over the past year have paved the way for greater focus to be placed on creating and sustaining green urban landscapes. RICS believes that London's green space will be even more integral in a post-Covid world, bringing with it significant wellbeing benefits, reducing the NHS burden and supporting the UN's Sustainable Development Goals in terms of obesity. It's clear that every city, town and urban population reaps the benefits when open green spaces are available, accessible and open to all.
Building stronger connections
Covid is, of course, not the only crisis that our world has faced in the last year: the past 12 months have seen heightened awareness of the climate change and biodiversity emergency, with wider audiences now becoming truly aware of the dire situation that our planet is in.
Living on such a crowded isle, it's clear that every space counts in the UK. Each and every new build or development needs to factor in richness, diversity and opportunities for nature to flourish. The landscape architecture industry has a very meaningful and powerful role to play here, perhaps more now than ever before.
With public appetite for green space on the rise, we can be instrumental when it comes to planning in meaningful links with wildlife. We can help to re-connect not only people to nature but also link habitats, allowing nature to restore connections between parks and gardens, along streets, rooftops, tree tops, green walls, balconies, terraces, swales, balancing ponds and water courses – all flowing from city back to country.
As landscape architects, we are uniquely positioned to help forge stronger links between urban landscapes and nature – and this is both a weight of responsibility and hugely empowering for those working in our profession.
The events of the last year have underscored the fact that we must reassess how we plan for spaces and build positively for our collective future: a post-Covid world calls for more open space, green space, breathing space.
About the author
Claire Hobart, Senior Associate at Grant Associates, has been involved in the design and delivery of a diversity of projects overseas and in the UK since joining the practice in 2001. Claire was package leader of the Infrastructure works for Gardens by the Bay including a comprehensive and integrated water story, large scale earthworks, green walls and structures supporting the gardens masterplan. In the UK Claire's work has covered education, residential, commercial, company headquarters, public spaces and parks.
This article was originally published by World Landscape Architecture.