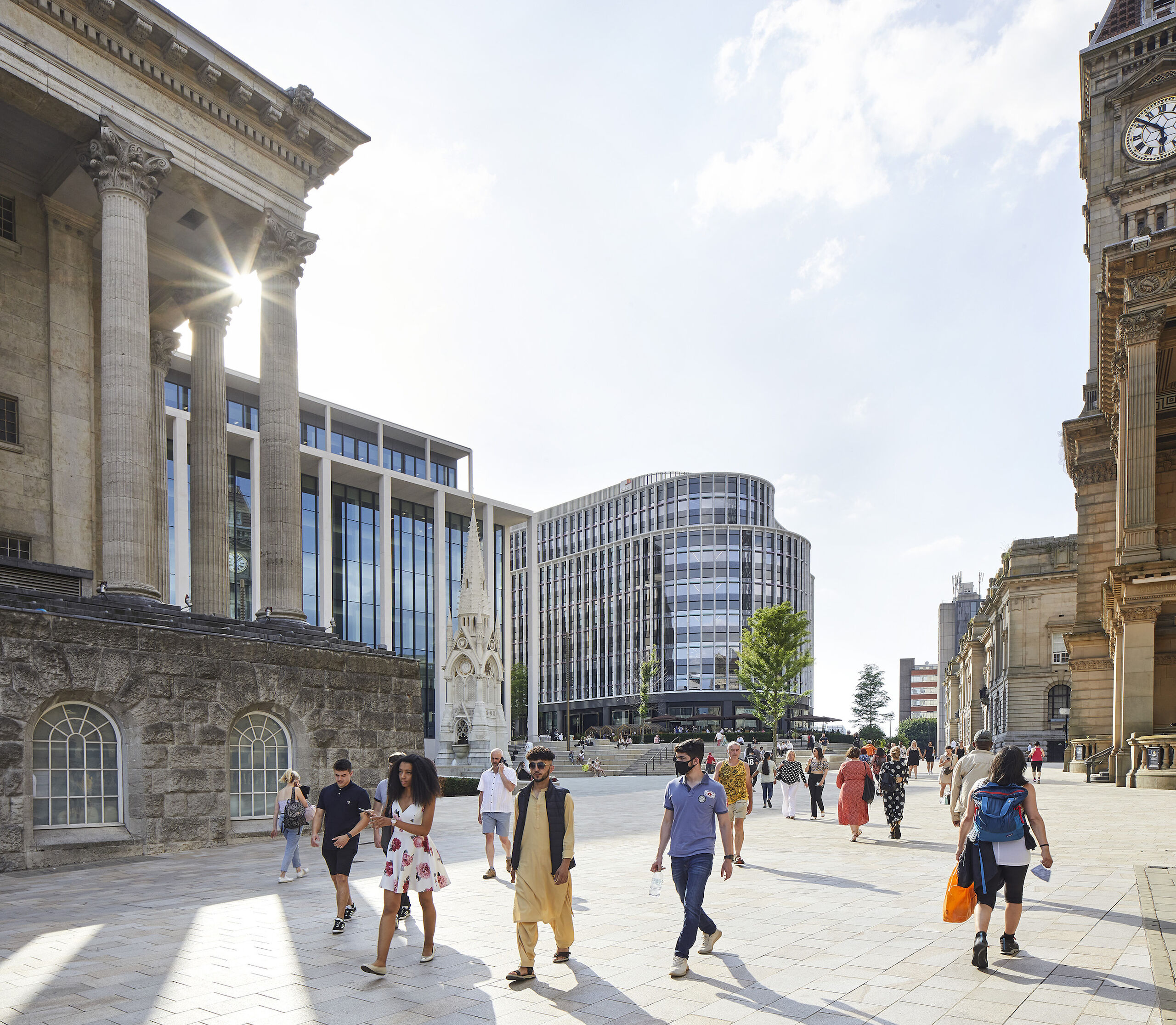 6th Jun 2022
Birmingham Paradise: creating a liveable, walkable urban realm
Urban populations are growing year-on-year and ways of living are evolving, especially as we now move forward into a post-pandemic world. How we move around our urban environment needs to adapt and keep pace with changing lifestyles, and with this comes the opportunity to change for the better, embracing a far more holistic approach to the design of our urban realm.
Landscape architects are perfectly placed to support and actively push for liveable, walkable spaces within the UK's urban landscape - and, in Birmingham, the team at pioneering landscape architecture firm Grant Associates is doing just that through its long-standing involvement with the Paradise development.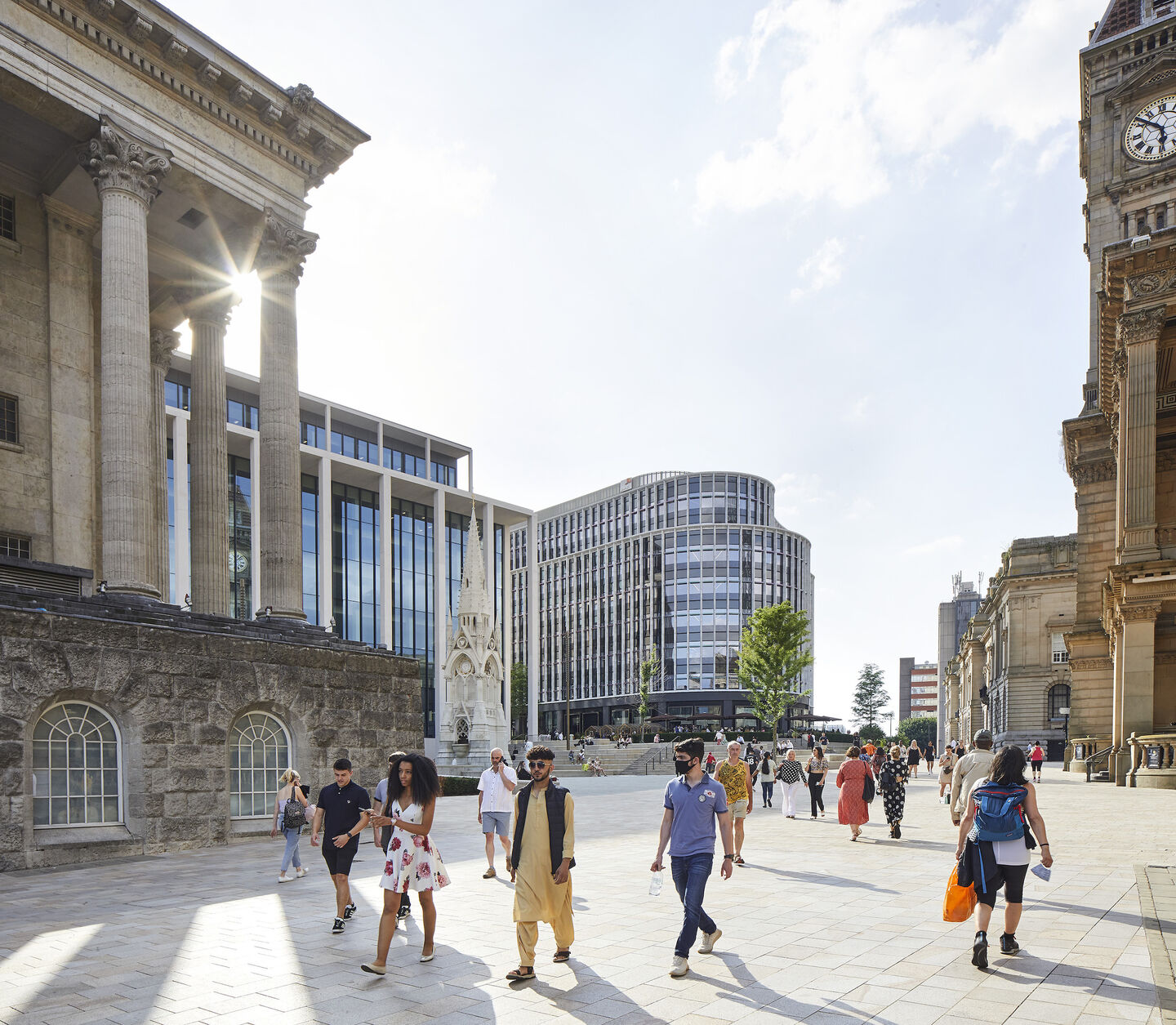 Paradise is the latest chapter in Birmingham's compelling story, and many would consider it to be the most important development that the city has seen in a generation: a place where commerce and culture can come together in harmony to create a new urban neighbourhood right in Birmingham's civic and historic heart.
It would be impossible for Paradise to occupy a more central role in the fabric of the city: situated at the geographic centre, residents and visitors alike move through Paradise's urban landscape enroute to exploring the city's many museums, exhibition venues, shopping centres and restaurants. And that's before considering Birmingham's vibrant commercial scene, with over 75,000 companies and 220,000 employed in business, professional and financial services alone.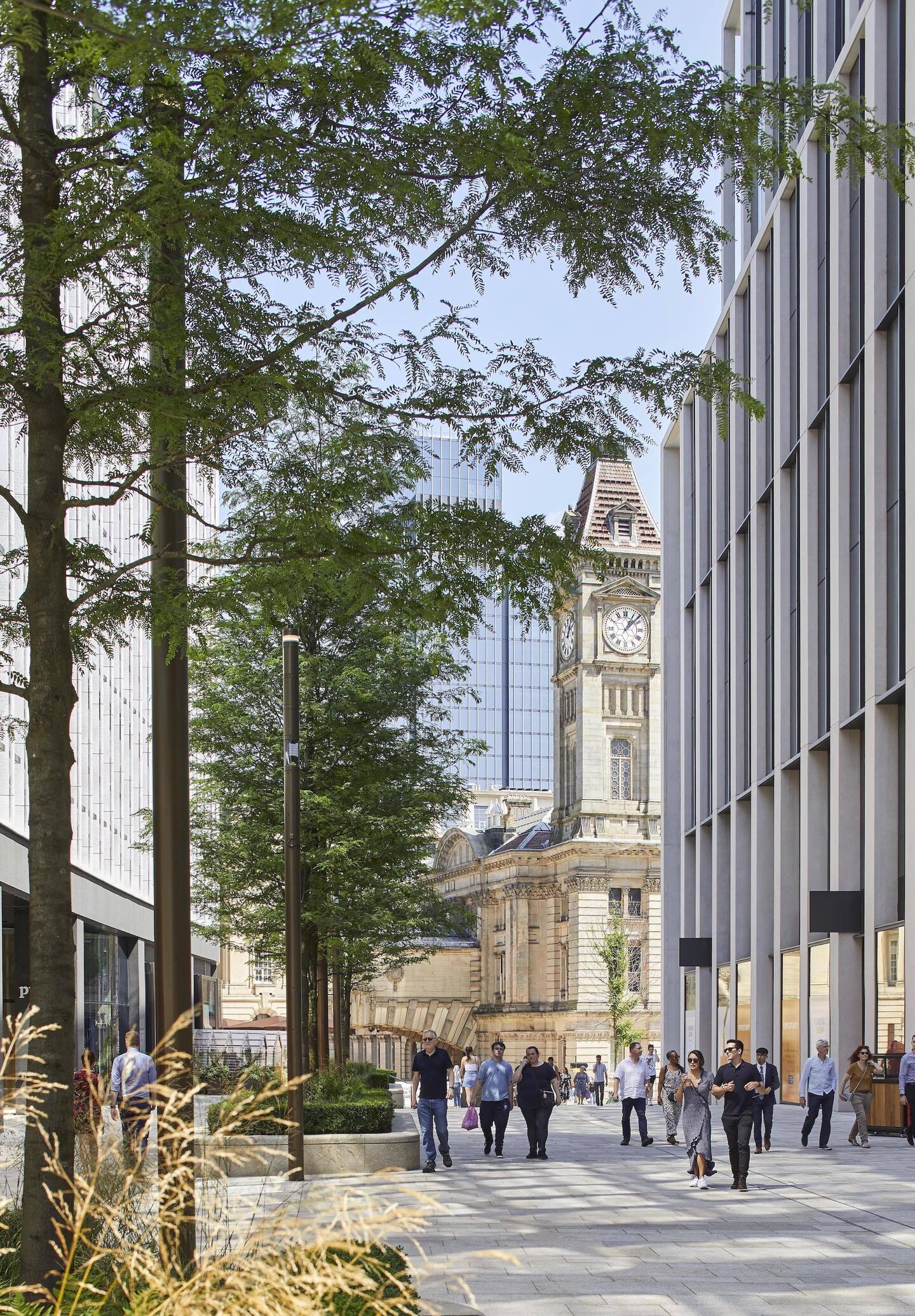 With such a big canvas on which to 'paint' came a sizeable opportunity to create purposeful urban realm that is truly open-to-all, nodding respectfully to Birmingham's past whilst looking towards the city's bright future.
Social spaces, not just spaces for moving through
From the outset, Grant Associates worked in collaboration with Glenn Howells Architects on the masterplan approach for Paradise, setting out a series of high quality streets and spaces that would greatly improve access and provide an enhanced pedestrian experience within the new civic quarter. The landscape strategy aimed to create environments that are convenient and enjoyable for everyone, recognising that streets must be social spaces, not just spaces for moving through, with a heavy emphasis on place-making that will contribute towards making better streets and spaces for people and public life.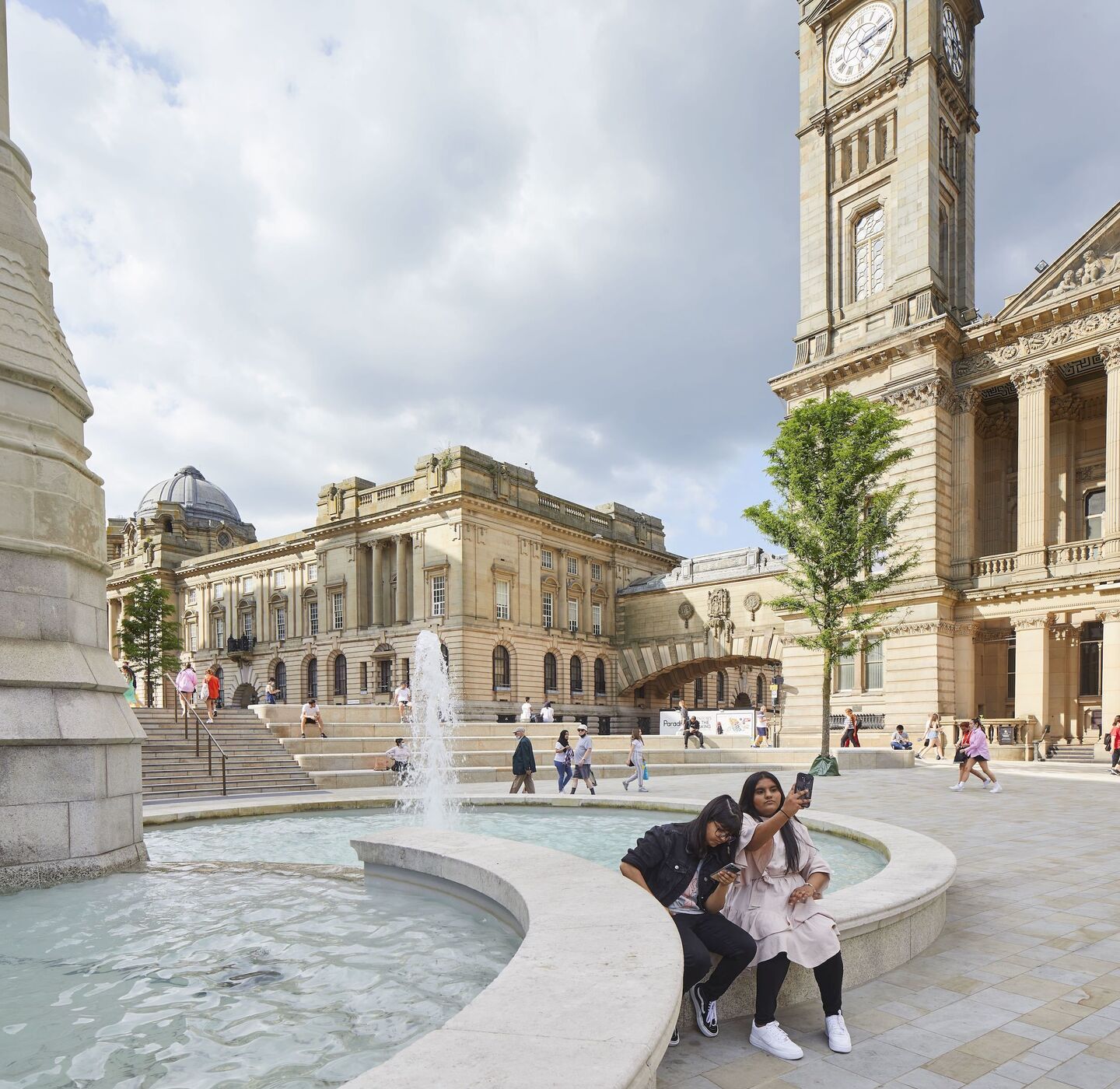 To complement the overarching aims of the Paradise development - to fuse the modern with the old, making the scheme uniquely distinct to Birmingham but at the same time of international standing - our ambition as landscape architects has always been to create a city quarter within which people enjoy living, working and visiting.
Through the development of the public realm proposals we sought ways to improve the quality of peoples' lives through the creation of cleaner and greener spaces along with a more accessible, safer and sustainable environment for future generations.
A progressive future vision for Birmingham
Paradise is transforming Birmingham's historic heart into an accessible, inclusive and friendly city centre which is healthy, climate-positive and dynamic. Paradise has provided the opportunity to reinstate Chamberlain Square as a place for the city and the Midlands; a dignified and delightful gathering place that meets the flexible needs of the city and its people.
The masterplan and subsequent detailed design and delivery of the public realm has required both a strategic and sensitive design approach. The project was underpinned by strong collaboration and a design philosophy which was people, climate and nature-positive. We spent time developing an appreciation of the place and creating a design response that was sensitive to the local context, history and culture whilst seeking to address global climate and ecological emergencies. Chamberlain Square and the adjoining streets are experienced as an interplay between the architecture, streetscape and the use and animation of the spaces through everyday activities and special events.
We worked closely with Glenn Howells Architects to develop a contemporary design response; sensitive to the past and focused on a progressive future vision for Birmingham. Whilst respecting the significance of the listed heritage, it was imperative that Chamberlain Square and adjacent streets were, within the masterplan, in part recreated, redefined or repurposed to meet future needs and address previous limitations. Paradise has brought these city spaces back to life integrating places for people, events and biodiversity; creating places to dwell, stay, play, relax, walk, wheel, cycle and reduce the impact of traffic.
The design brings together the old and the new, creating an accessible, well-connected and inclusive urban environment for all – visitors, residents, businesses, civic and cultural communities alike.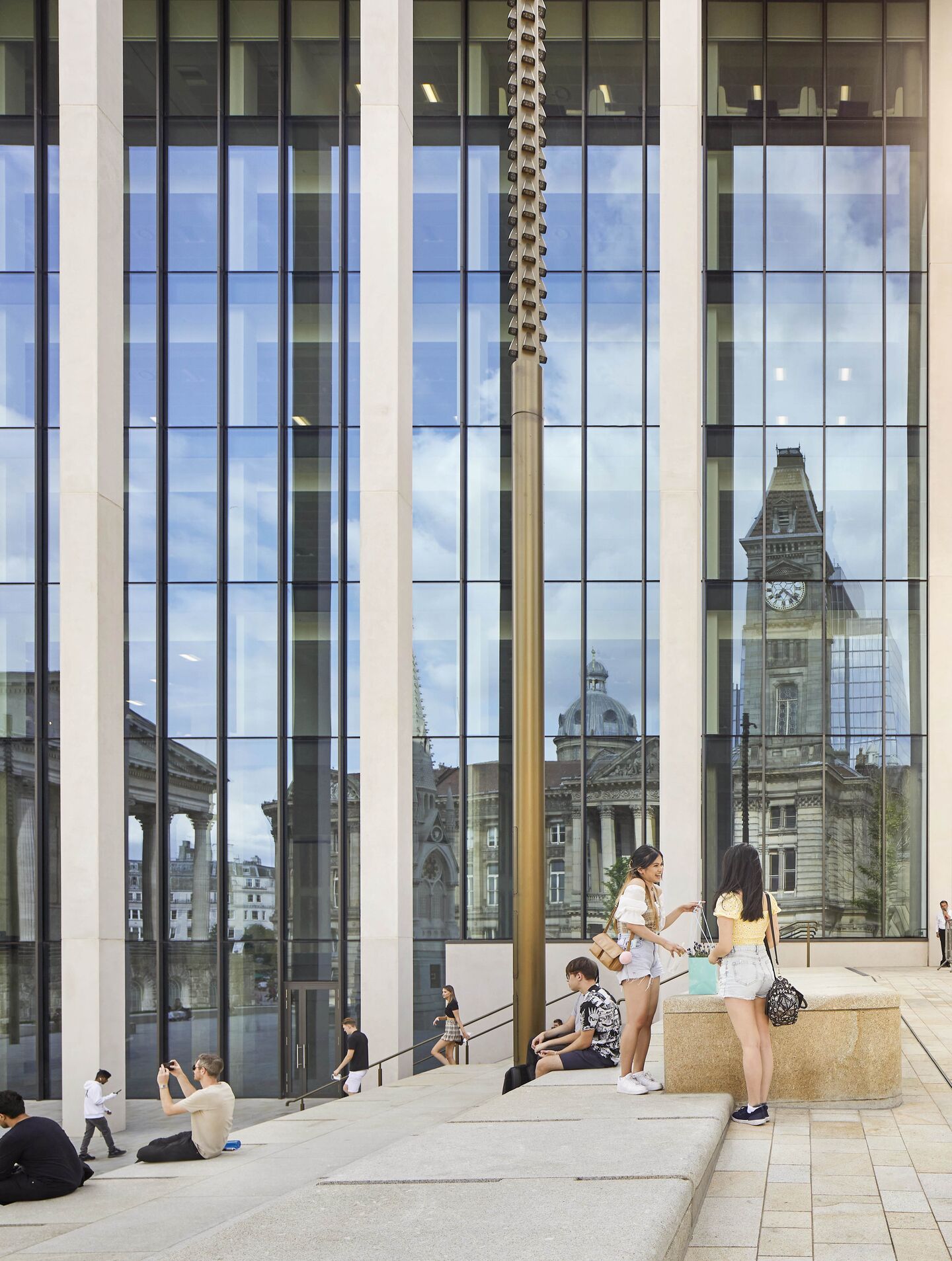 Collaborative and inclusive design
Plans for future new public spaces within Paradise received unanimous approval by the city's councillors earlier this year. The public realm, layout and landscaping plans for phase 2b of the development will include two new public spaces, tree lined streets and enhanced connectivity to further prioritise pedestrians and reduce vehicle use. This phase will seamlessly integrate with the new public spaces created during Phase One, including Chamberlain Square. It is the next important step in the creation of a truly mixed-use destination for the city.
Paradise's positive impact on the city has already been acutely felt, with Chamberlain Square re-opening to the public at a time when outdoor space has perhaps never been more essential and cherished during the midst of 2021's Covid-19 restrictions. The pandemic unquestionably transformed the way in which we all lived our lives and its impact is likely to be long-lasting: significant repercussions will continue to be felt across society for years to come, many of which will influence the way we approach the design of our streets and cities.

The success of Paradise, the collaborative and inclusive design approach and the commitment, from day one, to deliver positive change in the streetscape and public realm should serve as an example to other cities worldwide as we begin to work towards a post-pandemic world.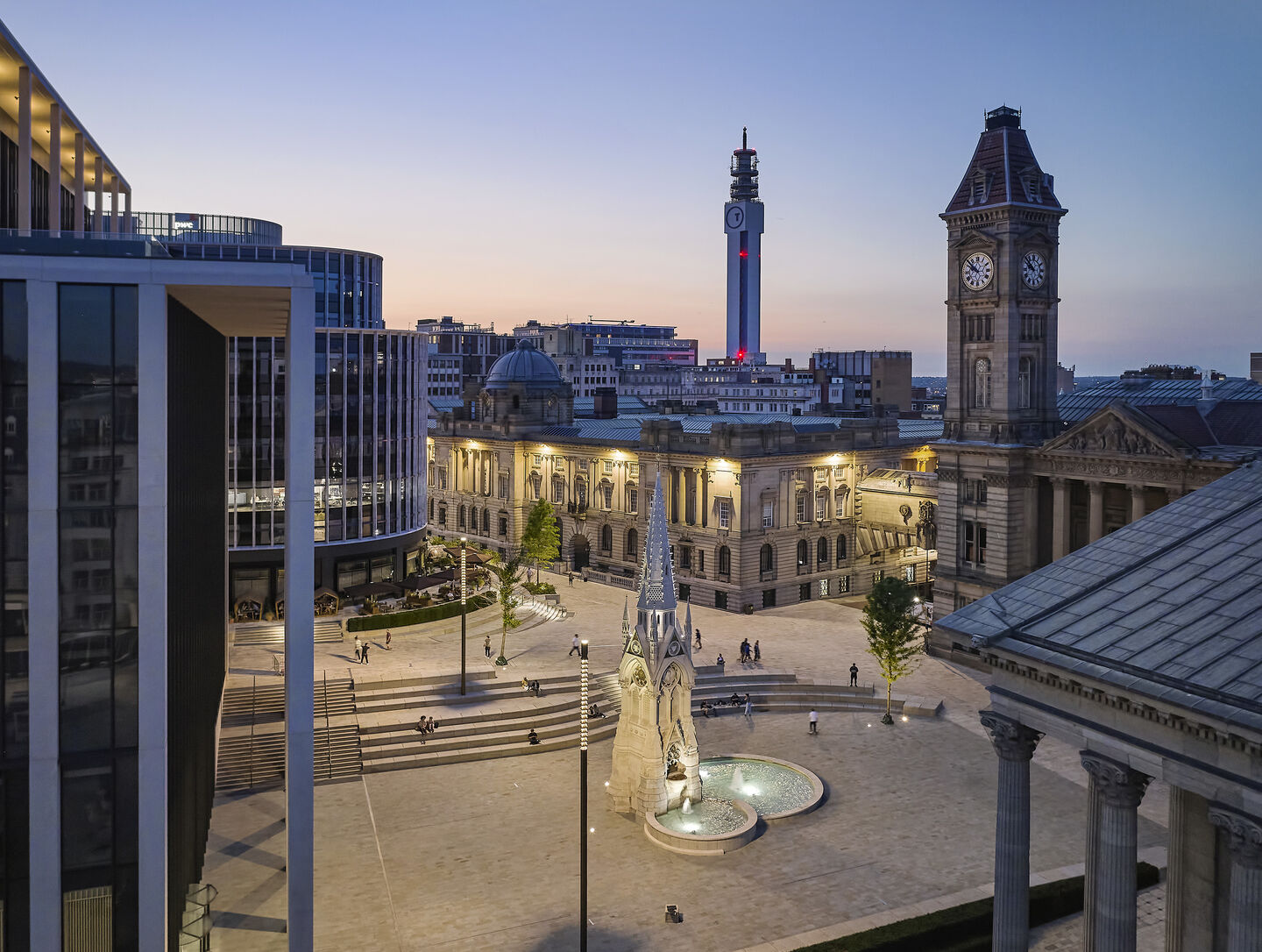 Paradise shows that it is possible to intentionally design and create future-focused, liveable spaces that are adaptable to future social and economic consequences, while also being responsive to the climate and biodiversity emergencies and providing an abundance of health benefits through an urban realm that is accessible and inviting for all to explore and enjoy.

Photography credits: Hufton + Crow