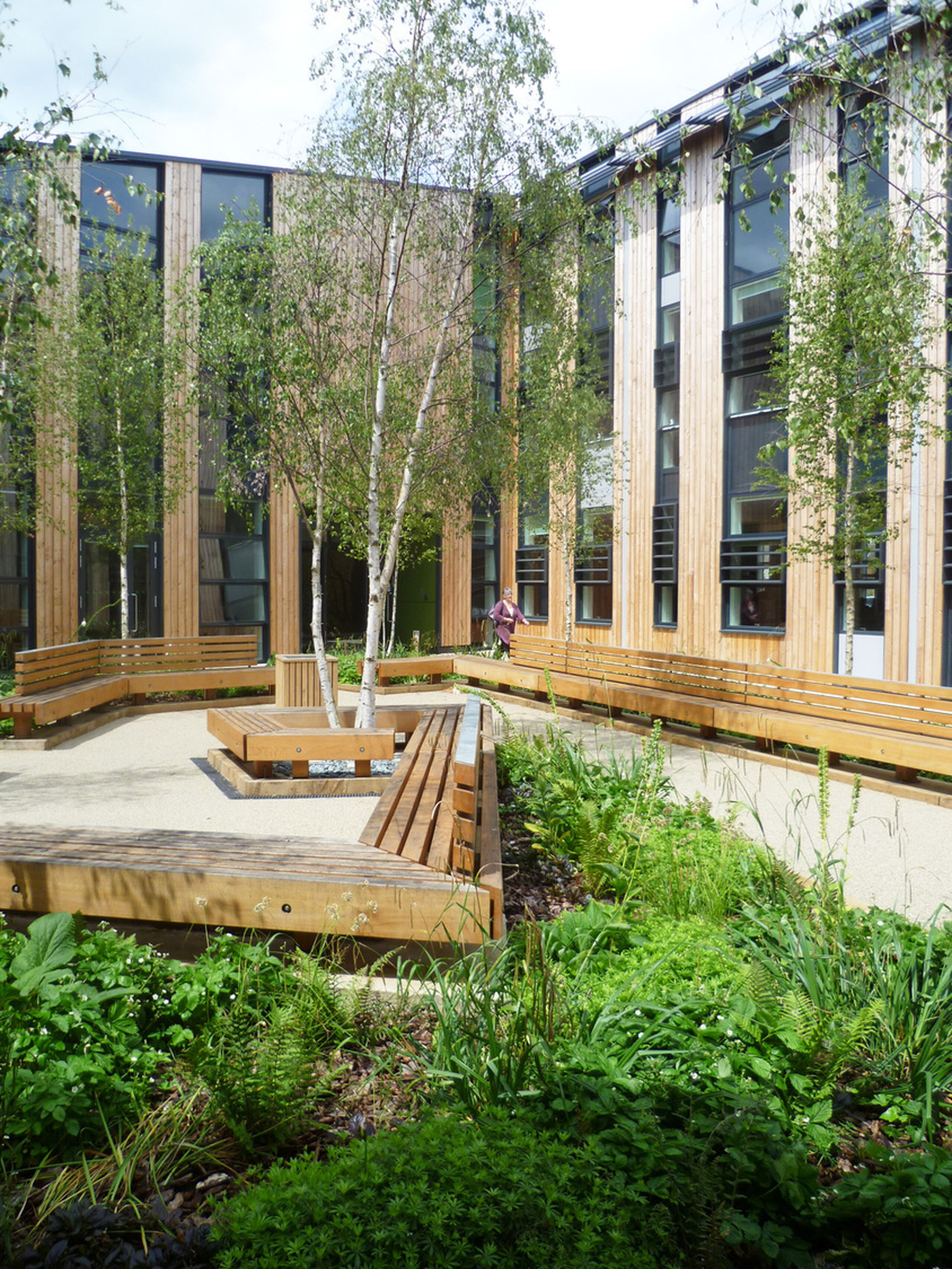 Woodland Trust Headquarters
Grantham, Lincolnshire
The landscape design of the headquarters has been developed in tandem with the building's architecture to create a stimulating and functional landscape setting that will be used and valued by the employees of the Trust.
At the heart of the new office is a lush garden, to be used for meetings, lunches or quiet contemplation. The space is flexible, providing seating and allowing for moveable tables and chairs. The garden also offers an important connection between the workplace and the natural environment, with views into it from work stations and adjacent meeting rooms.
A fern form unfurls from the central garden, wrapping the building in a landscape that features the textures, colours and scents of native woodland. By choosing native plant species in appropriate mixes, and providing suitable wildlife hibernacula, the ecological value of the site is increased, reflecting the core values of the Woodland Trust.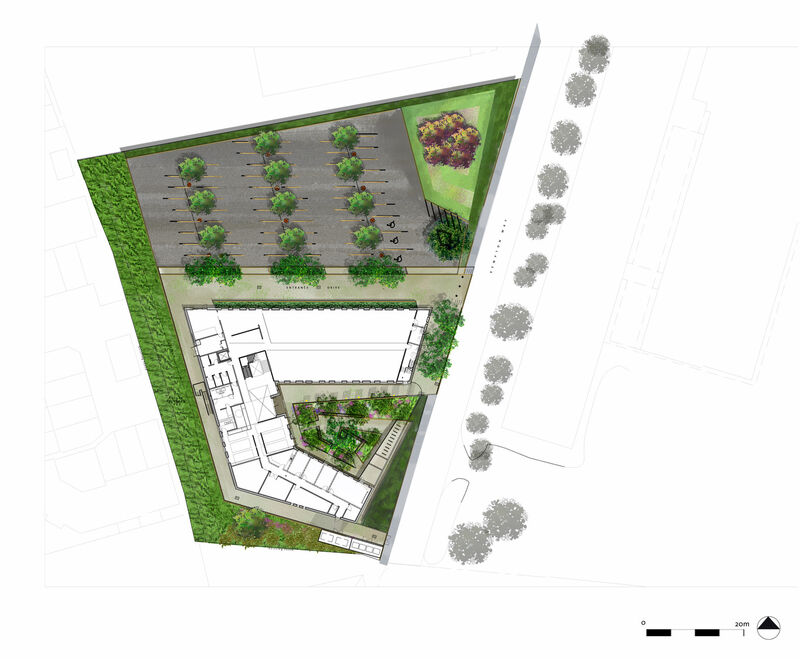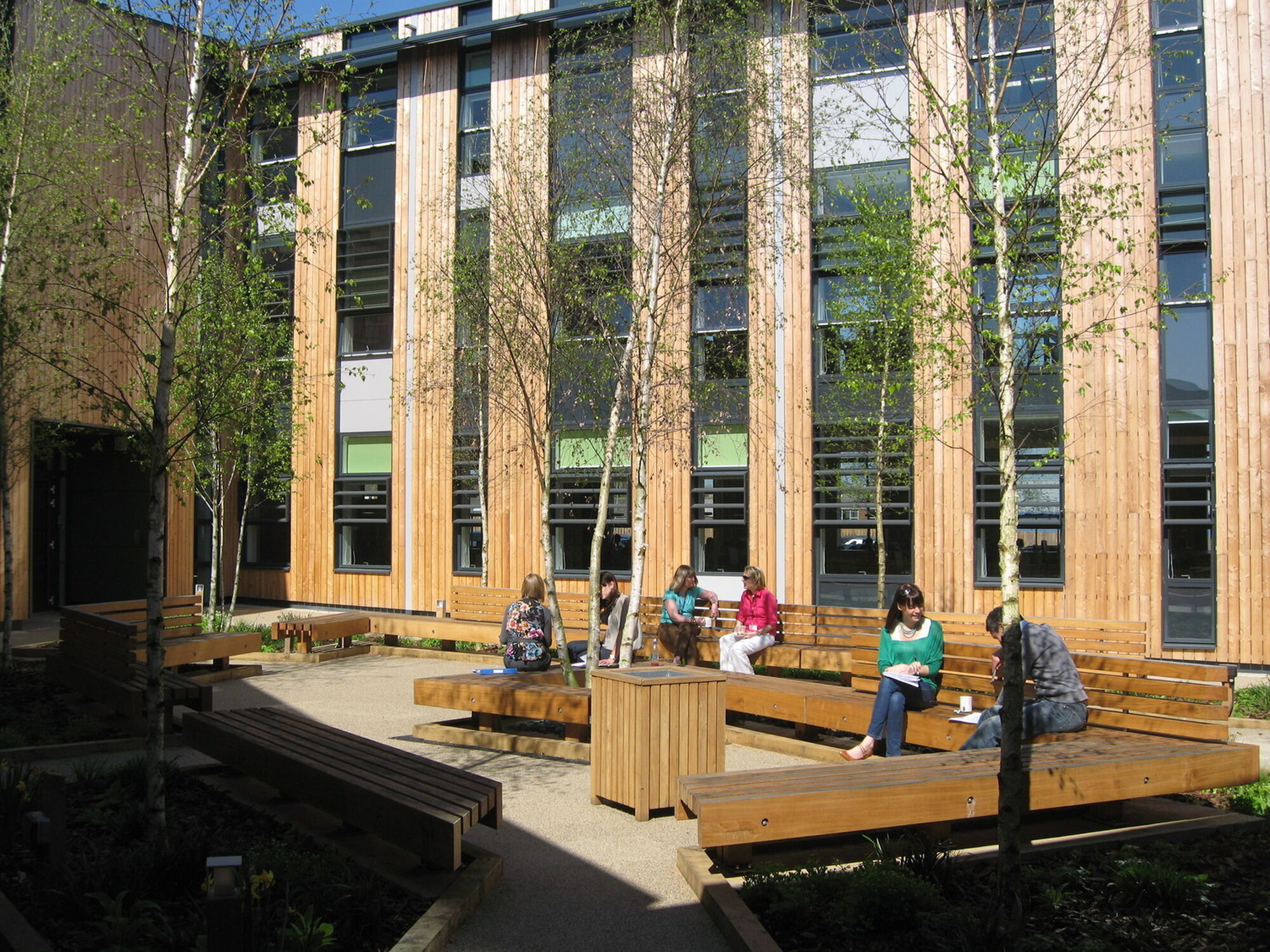 Project Info
Client:

The Woodland Trust

Architects:

Feilden Clegg Bradley Studios

Engineers:

Atelier One, Max Fordham

Quantity Surveyors:

Ridge