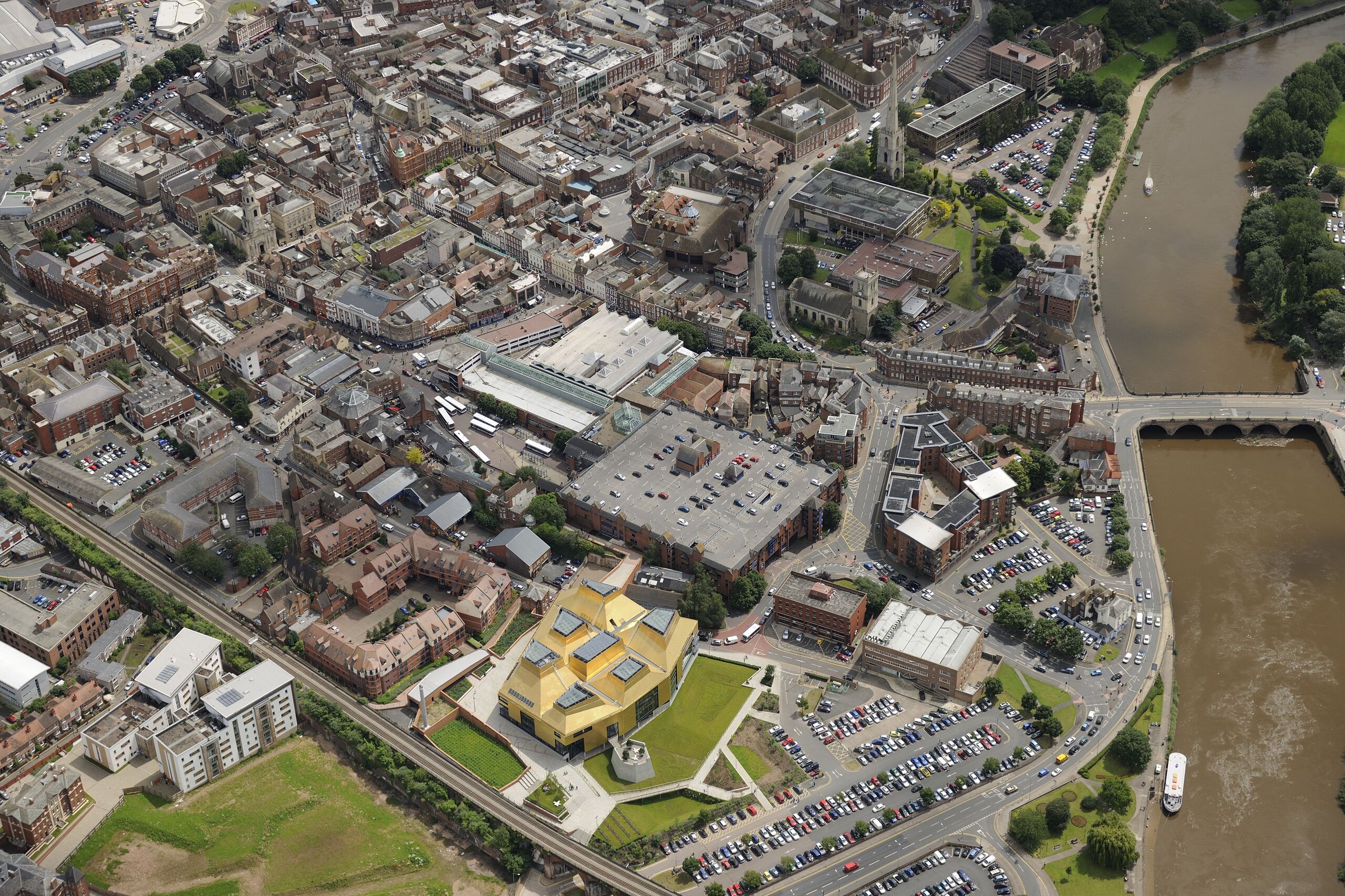 'The Hive' Worcester Library
Worcester, UK
The Hive is a shared facility for the City and University which houses the county archive and establishes an academic and civic educational resource.
The building and landscape is embedded in the town through a series of connecting routes which link the new university campus to the civic heart. The landscape defines a route around the building and a series of terraces and garden rooms. The landscape elements provide functional spaces including a small market terrace and library square. The circuit includes a causeway bridge and new footbridge links to adjoining sites.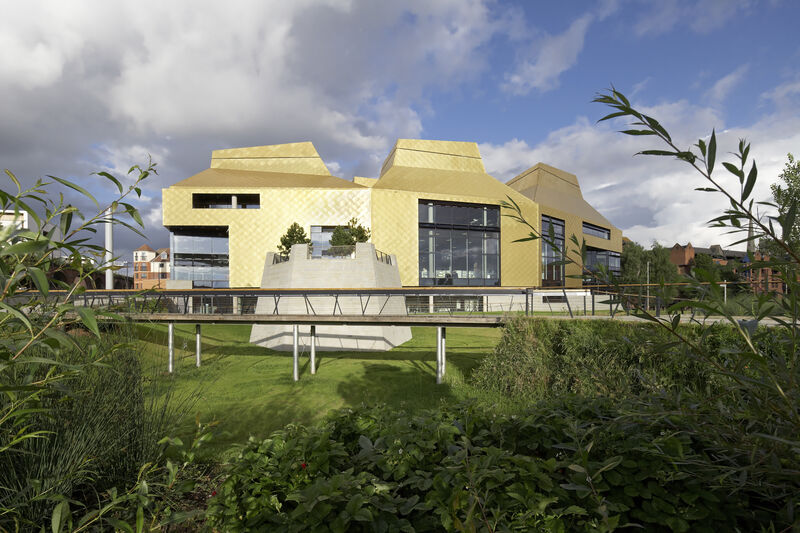 Photography by Hufton+Crow
The design is based on a strong narrative derived from the local landscape of the River Severn and the Malvern Hills. The gardens comprise a series of islands and belvederes overlooking two landform basins. These basins contain rich local damp meadow species and act as attenuation reserves. Alongside the basins, a series of islands are populated with species of particular local provenance.
The landscape architecture is an exemplar of sustainable design, including SuDS drainage, water attenuation, productive urban gardens and careful landscape management to enhance species diversity and ecological richness.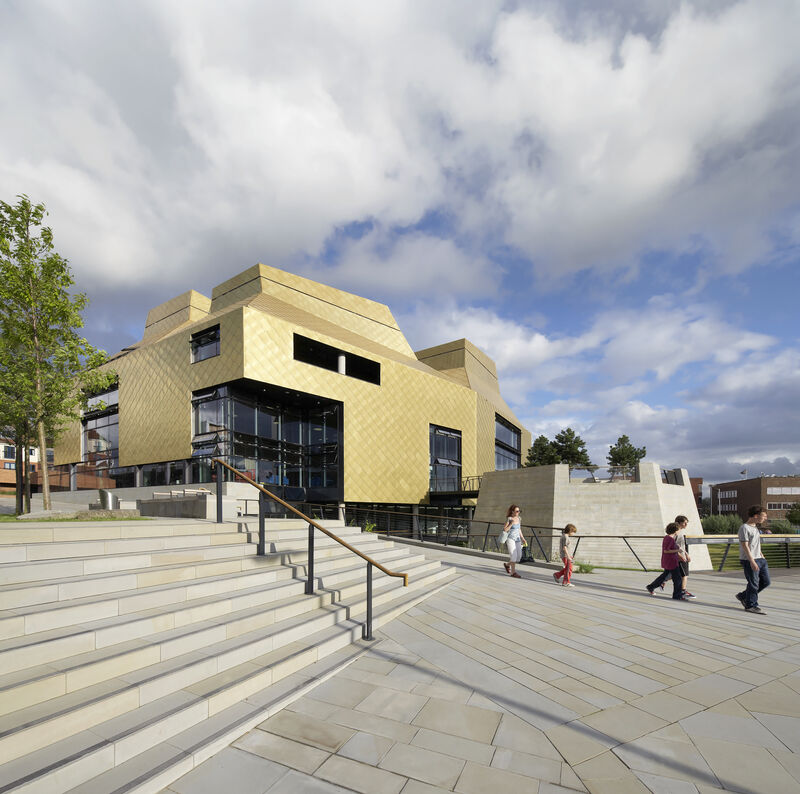 Photography by Hufton+Crow
Design details:
Gardens comprise a series of islands and belvederes overlooking two landform basins
Basins contain rich local damp meadow species and act as attenuation reserves
Alongside the basins, a series of islands are populated with species of particular local provenance, including Black Worcester Pear orchard, Black Poplar island, and the True Service Tree belvedere
A children's island accessible only by bridge for reading in a stimulating natural environment
Sustainable design includes SUDS drainage, water attenuation, productive urban gardens, locally sourced materials and plant species, and careful landscape management to enhance species diversity and ecological richness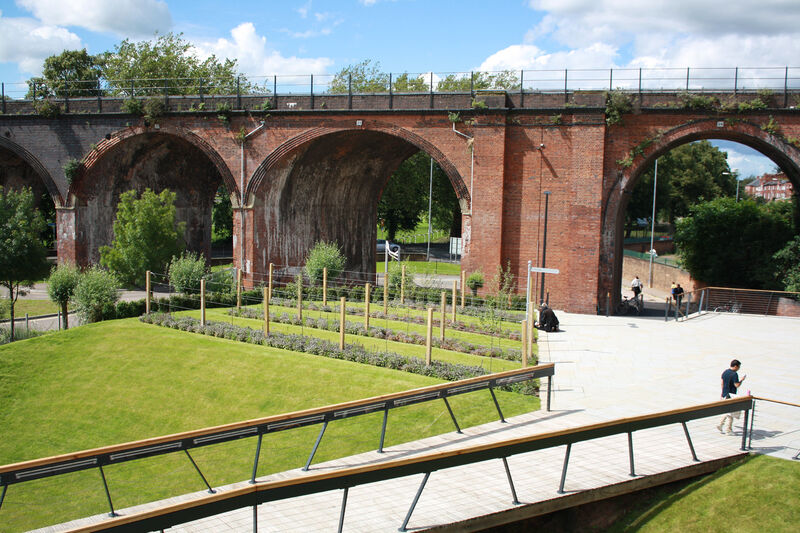 Photography by Hufton+Crow
Awards
Building Magazine Sustainable Project of the Year

Winner

Civic Trust Award

Winner

RIBA Awards West Midlands

Sustainability Award

RICS West Midlands Award

Award for Design and Innovation

RICS West Midlands Award

Community Benefit Award

Partnerships Awards

Best Sustainability in a Project

BREEAM 'Outstanding' Sustainability Rating

Winner

Be Inspired: Infrastructure Best Practices Symposium and Award

Innovation in Generative Design: First Prize
Project Info
Client:

Worcestershire County Council

Architects:

Feilden Clegg Bradley Studios

Structural Engineers:

Hyder

M&E Engineer:

Max Fordham

Main Contractor:

Galliford Try Construction