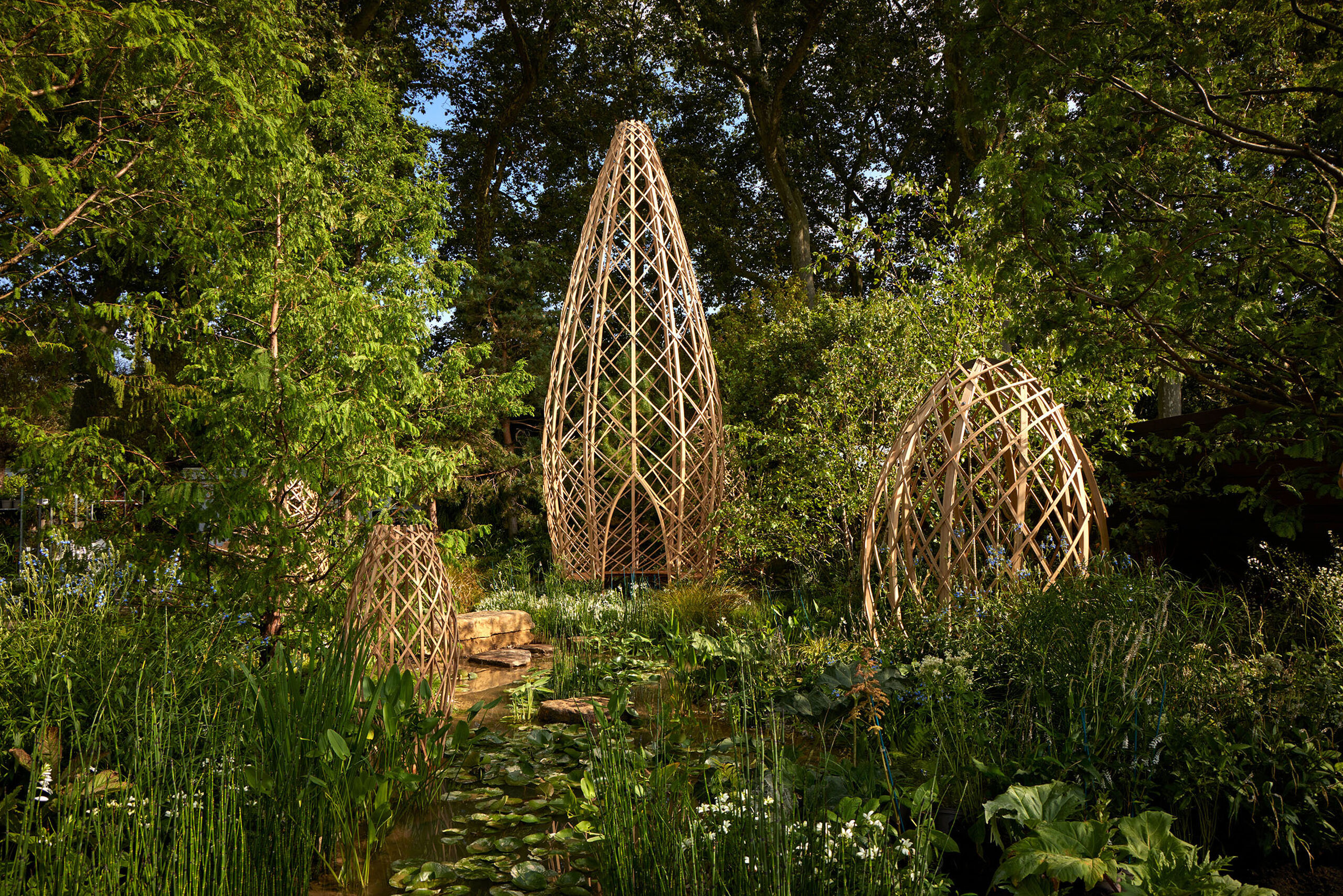 RHS Chelsea Flower Show 2021
London, UK
'Best Show Garden' and Gold award winner The Guangzhou Garden has been co-designed by landscape architects Peter Chmiel and Chin Chen, the garden explores how our future cities can balance the needs of people and wildlife and made resilient to climate change and biodiversity loss – which is core to developing sustainable ''landscape cities''.
Known as 'the city between mountain and water', Guangzhou's approach to environmental planning is based on the concept of 'ecological civilisation'. Guangzhou has a distinct environmental plan which divides the city into three zones: social green space for people within the central business district (Heart); protected green spaces to the north (Lungs); and protected aquatic areas to the south (Kidneys).
Lungs: Characterful trees (dawn redwood, scots pine, field maple and birch) create the 'woodland dell' capturing particulate matter, absorbing nitrous and sulphur dioxide. Sedges, Euphorbia and ferns form a green carpet, punctuated with accent and dome-shaped plants such as rodgersia and angelica. These species all help to clean the water, air and provide a resilient habitat.
Heart: Areas for people and nature to mingle and rest. These are created through five structures made of laminated moso bamboo (Phyllostachys edulis) - a fast growing, sustainably sourced bamboo that is also easier to recycle than typical construction materials. The tallest structure is 8.5 m tall.
Kidneys: Wetlands planted with aquatic plants to improve water quality, including water forget-me-not, irises, scouring rush and floating plants. Stepping stones allow people to experience the water at close range which includes waterfalls and small weirs and cascades over rocks.
The three garden zones are all visually united by an elegant, graceful drifting wave of green foliage plants including airy frothy perennials in soft shades of white, and subtle hints of blue and yellow. Variations of these colours, including vivid lime green, are woven throughout.
Photography by Alister Thorpe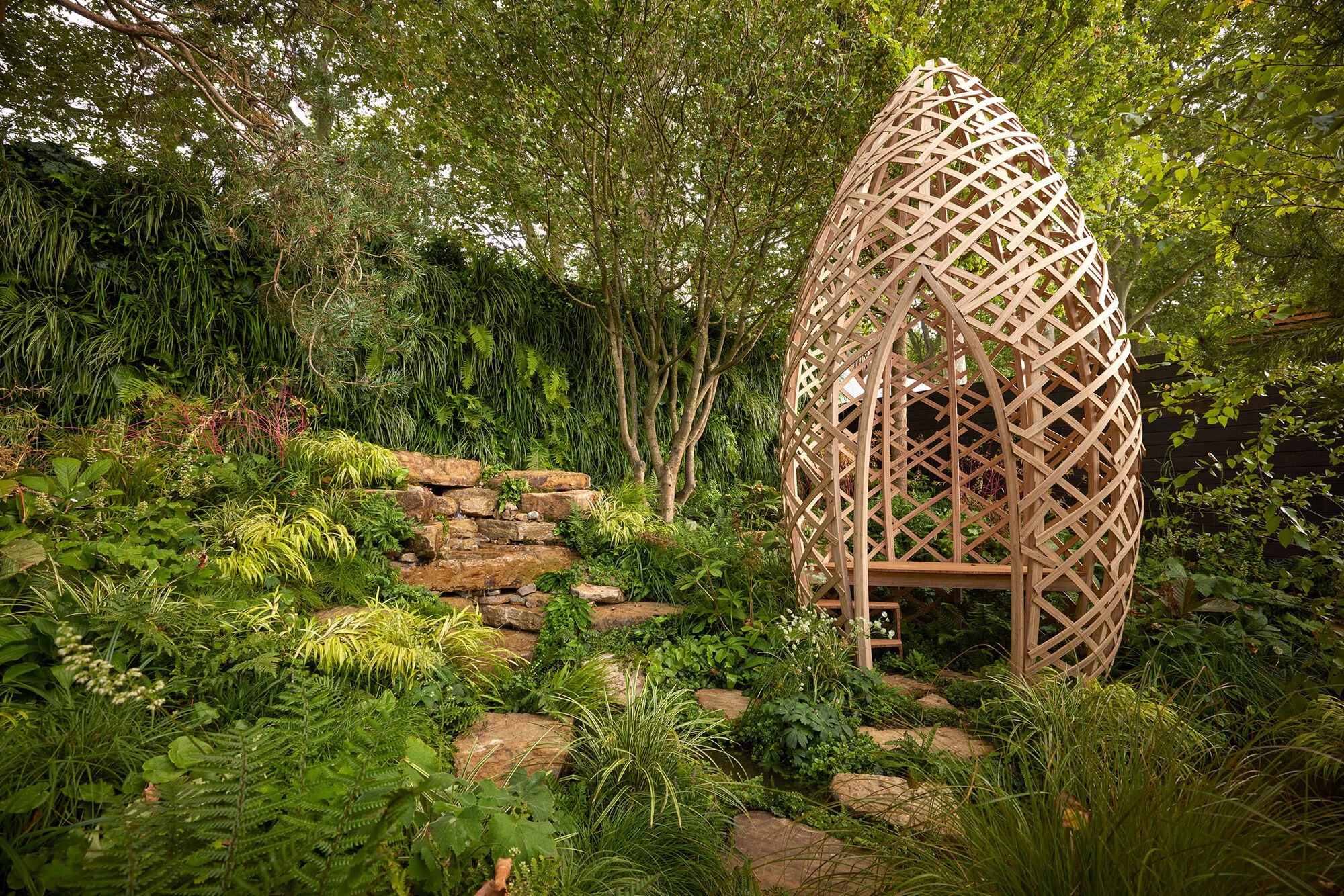 Photography by Alister Thorpe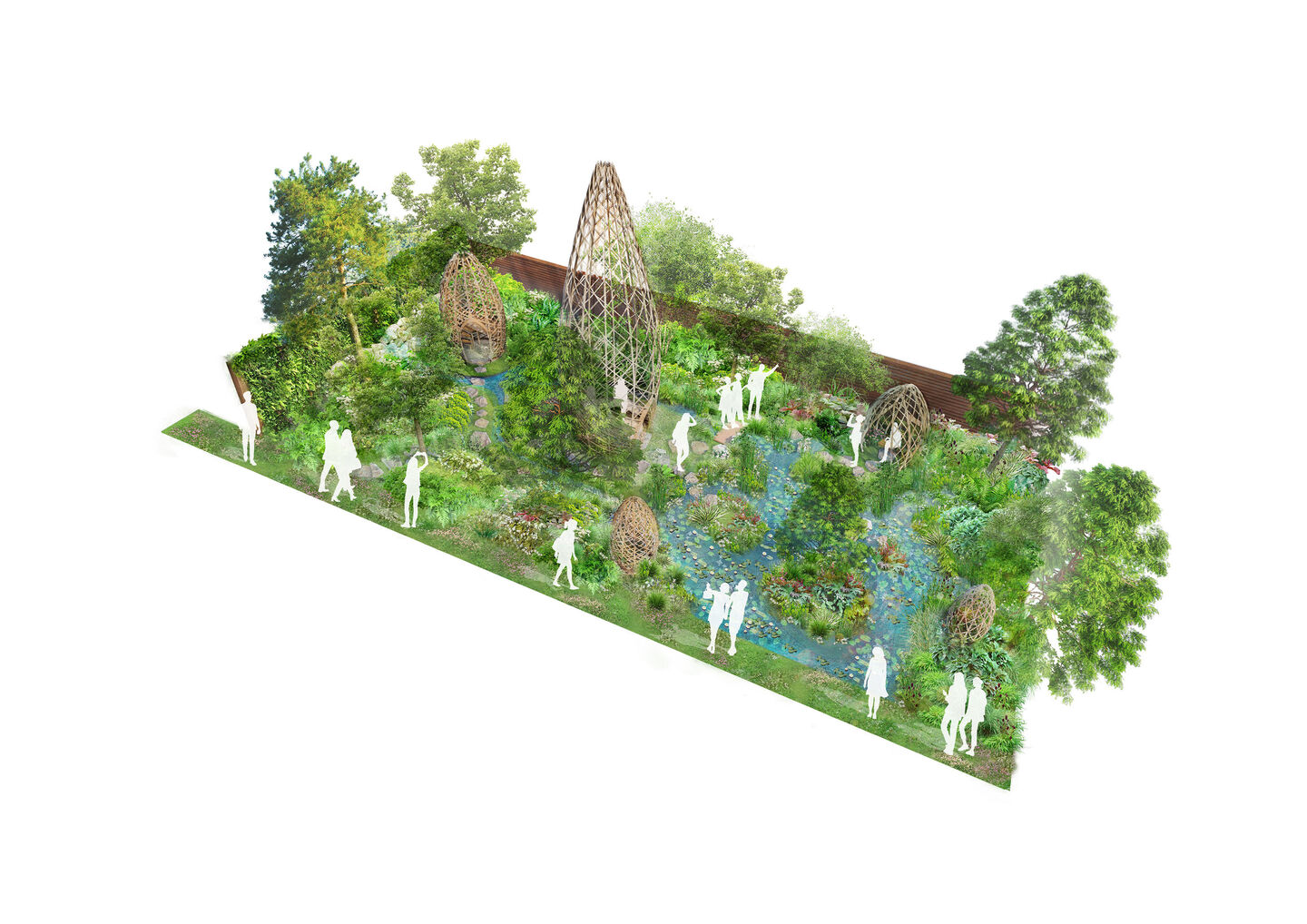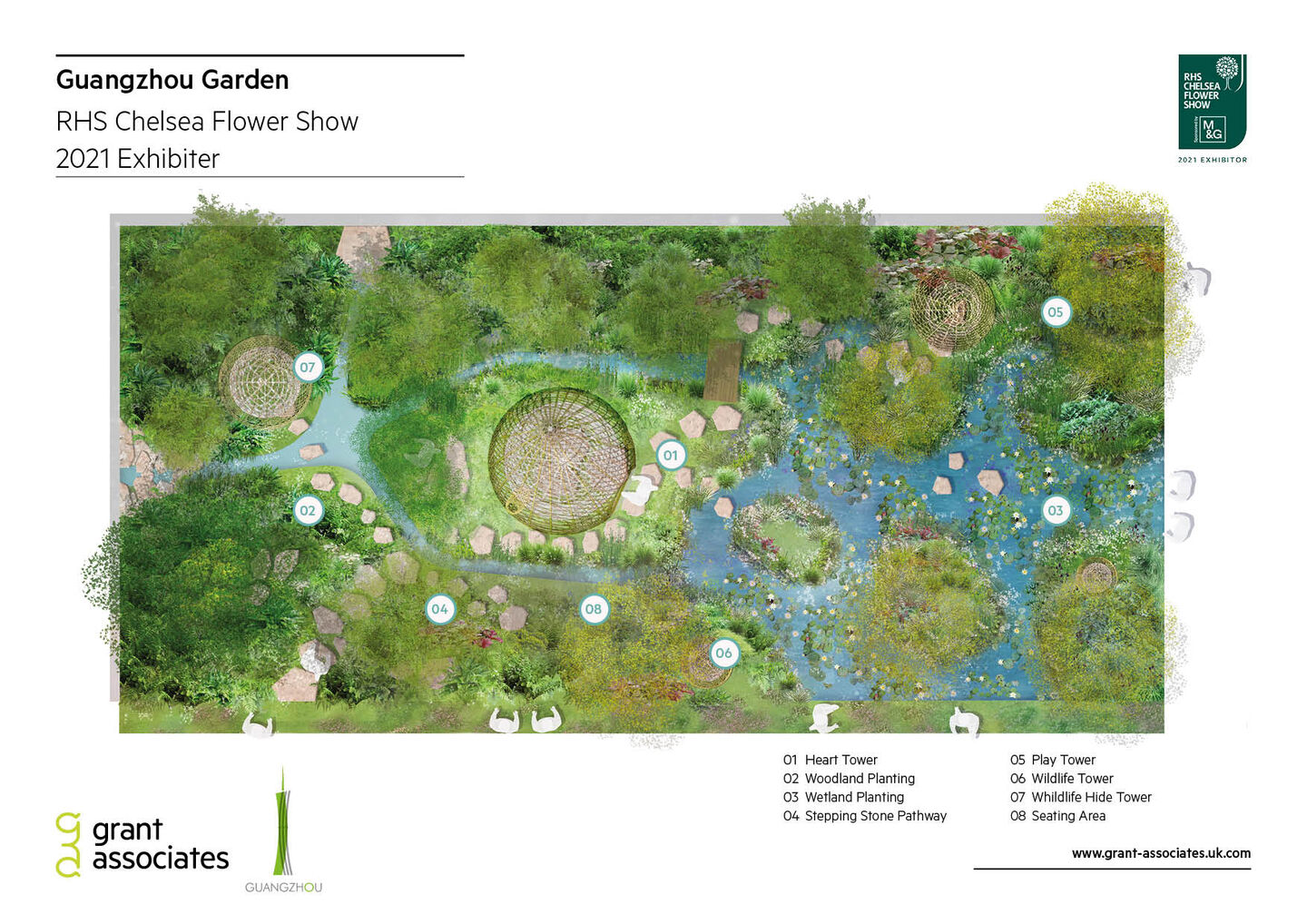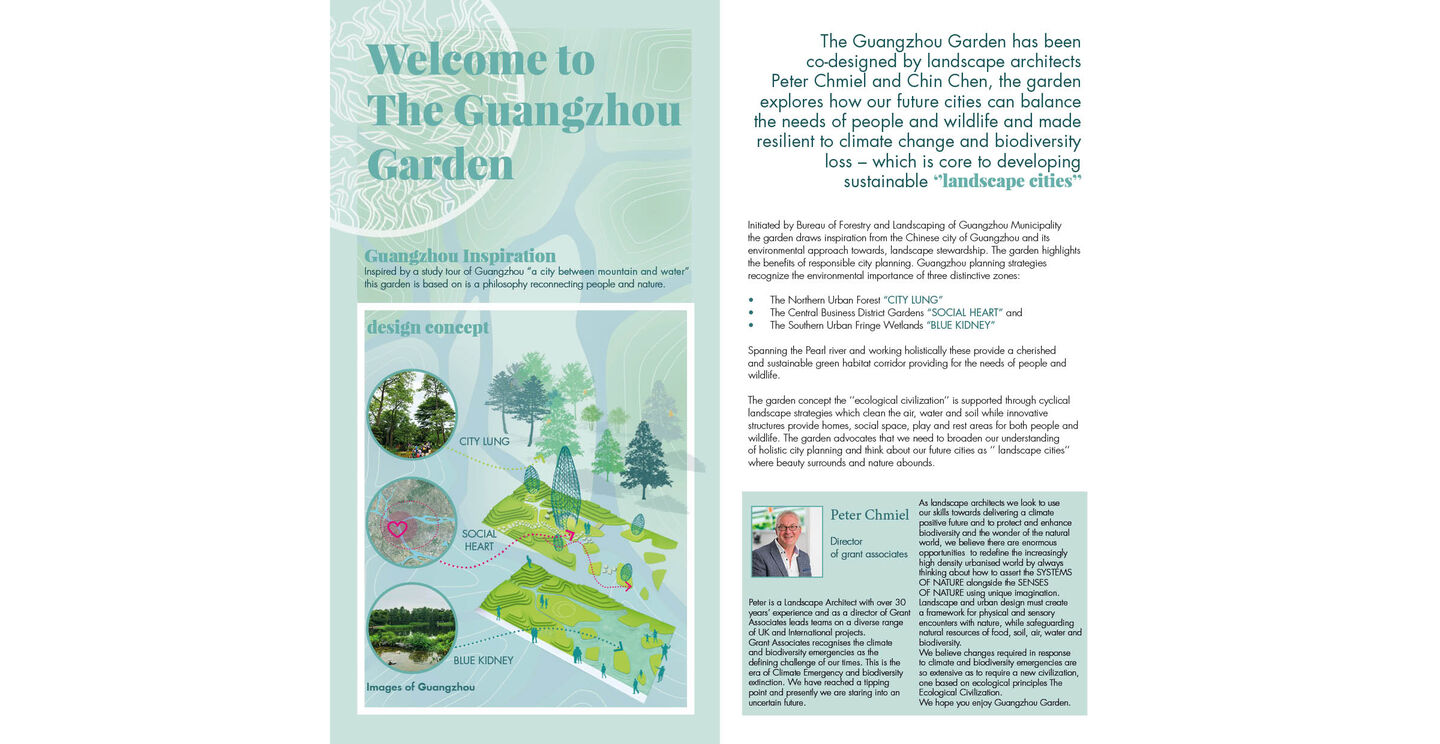 Information Booklet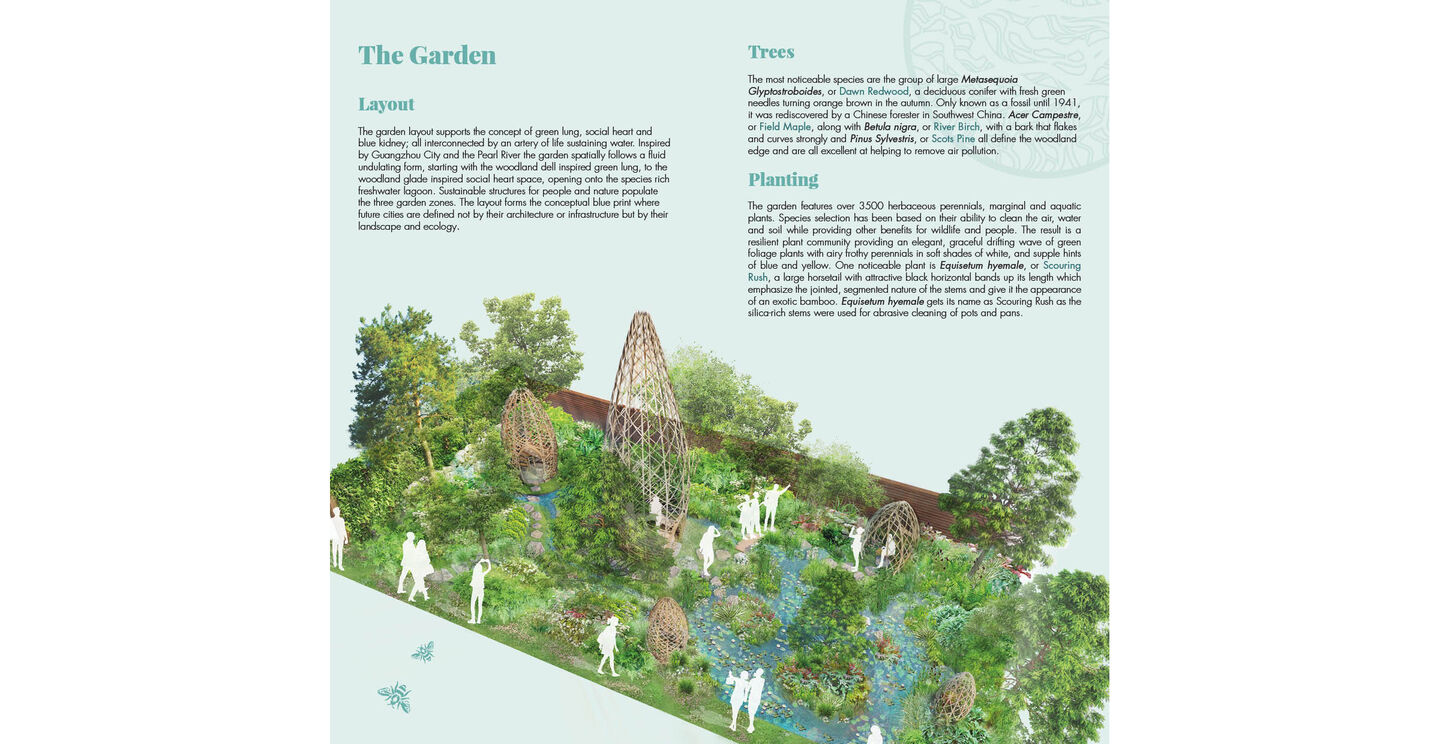 Information Booklet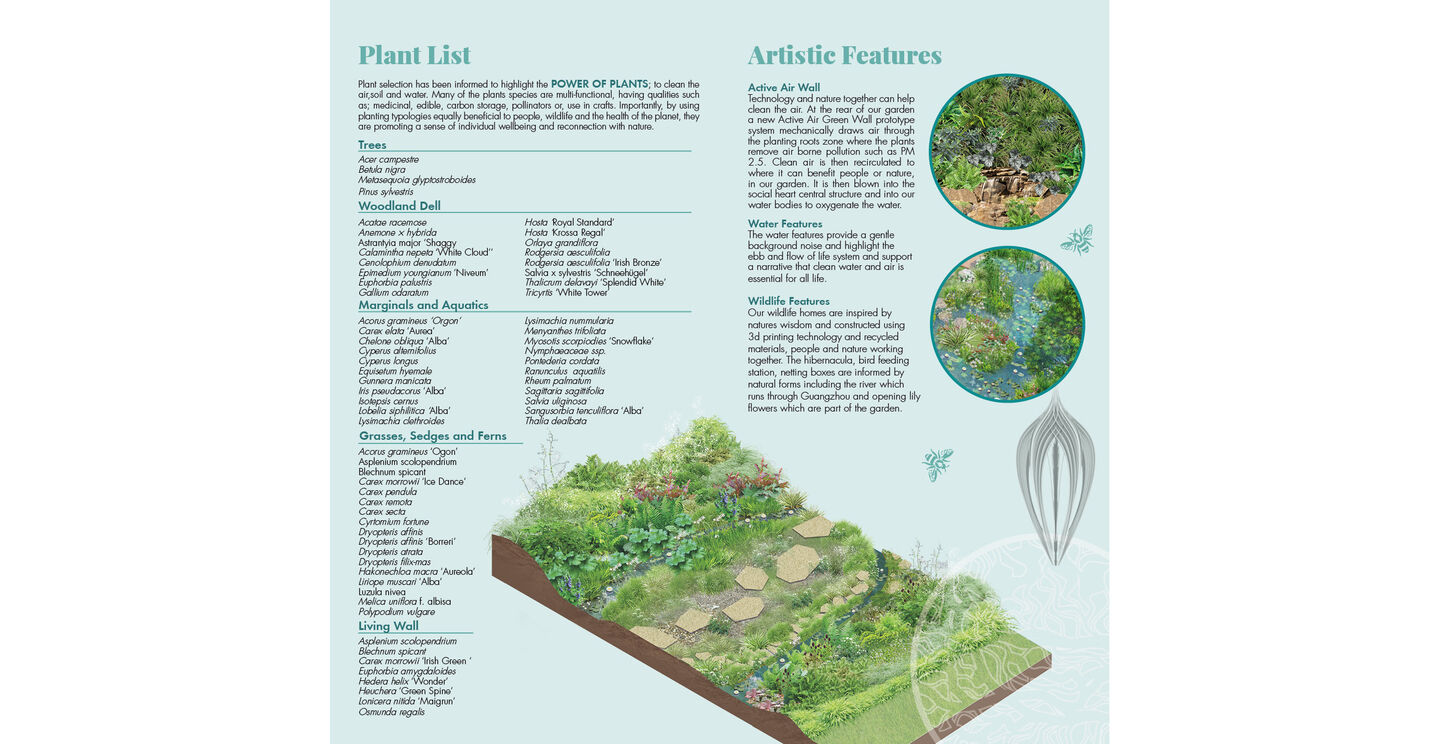 Information Booklet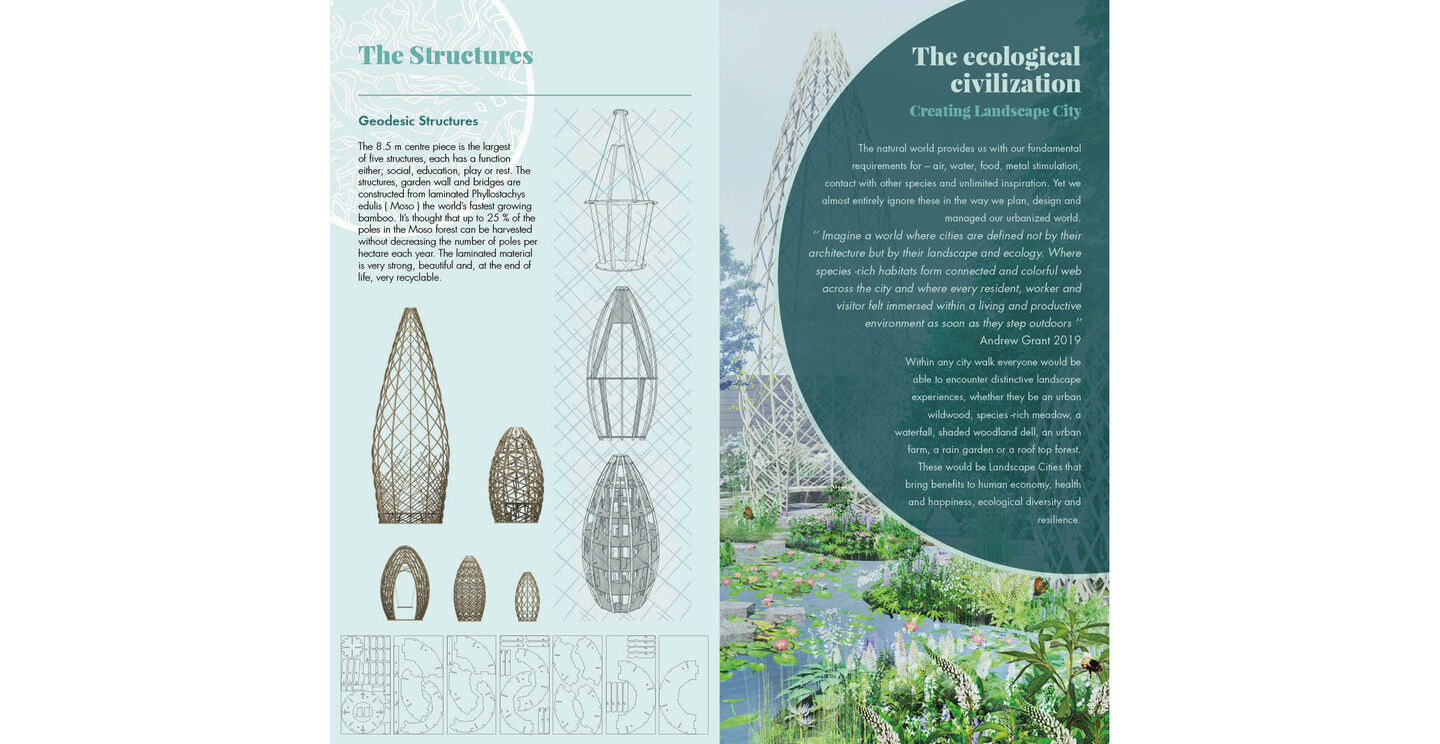 Information Booklet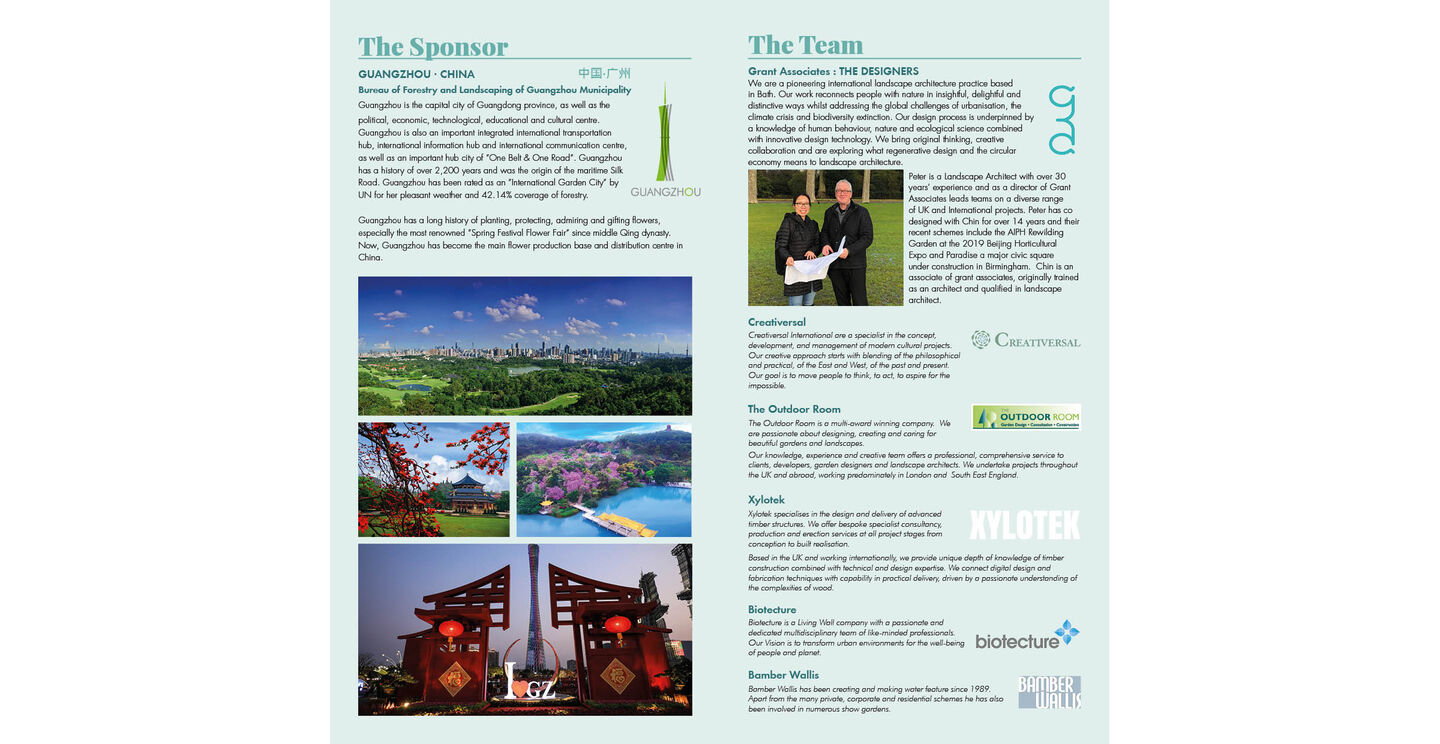 Information Booklet
Project Info
Client:

Guangzhou Forestry and Parks Municipality

Key Contributors

Creativersal

The Outdoor Room

Xylotek

Biotecture

Bamber Wallis

Special Thanks

Kelways

Bruns Pflanzen Tree Nursery

Jonny Anderson Stonemason

Horsham Stone

Moso Bamboo