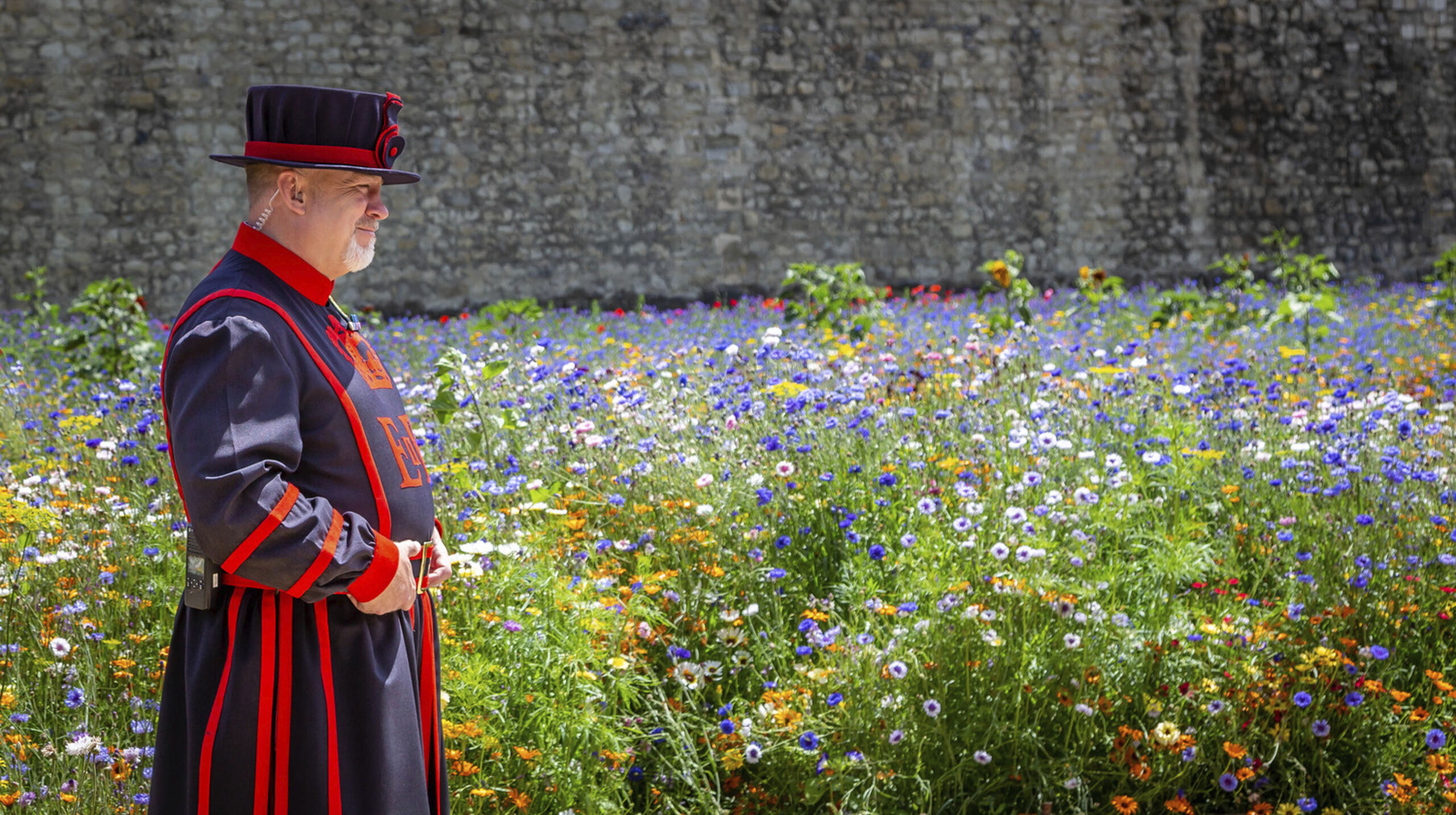 Superbloom
Tower of London
The 'Superbloom' is a floral display and thriving new natural landscape that encircles The Tower of London.
The nature-focused attraction celebrates the value and importance of nature to our collective wellbeing and runs from 1 June - 18 September 2022. New paths, walkways and viewing points offer a fresh perspective on the Tower's ancient walls, whilst a 17.5m four-lane slide offers a unique way for people to enter the moat.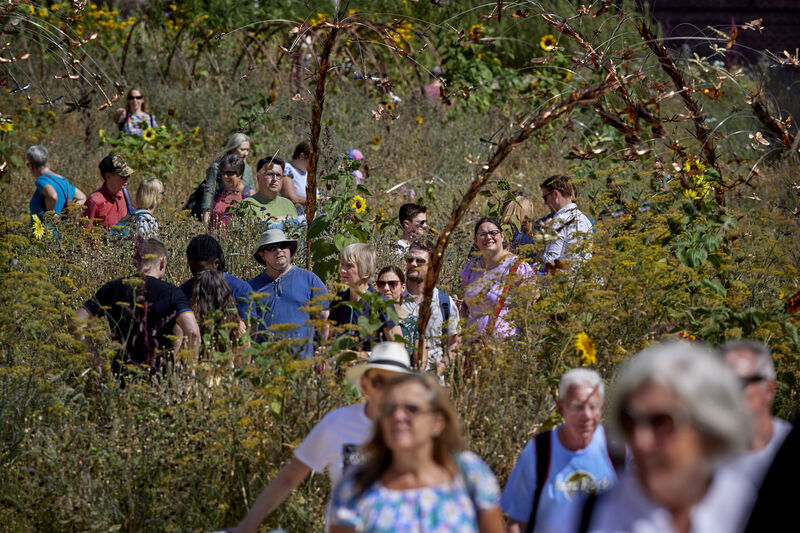 Photography by Alister Thorpe
The planting scheme for the Superbloom has been selected to provide visitors with a different experience whenever they visit, vibrant with colour and buzzing with life. Not only will there be this swoosh of floral impact wrapping the Tower but the journey through the Moat will be punctuated by additional moments and interventions; from the giant slide at the entrance to Quists' swarm of metal insects at the exit, through multiple unique photo opportunities, an evocative soundscape by Erland Cooper and moody evening lighting by Nipek. The experience is all underpinned by a common thread of woven willow that frames the flowers and twists up into the memorable outlook and 'Nest' by artist Spencer Jenkins.
Perhaps most importantly, HRP have said this is just the beginning of a new landscape setting for the Moat that will set it up to play a more important role in the green infrastructure of Tower Hamlets and London going forward. It is set to serve as an escape for the local community, a must-see visitor attraction and a haven for wildlife, especially pollinators and birdlife. A project to inspire and inform the transformation of multiple underperforming green spaces across the UK and abroad.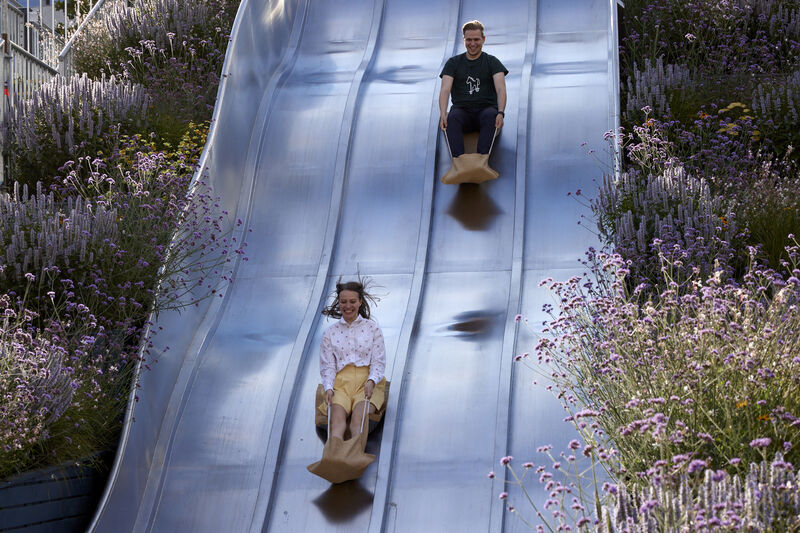 Photography by Alister Thorpe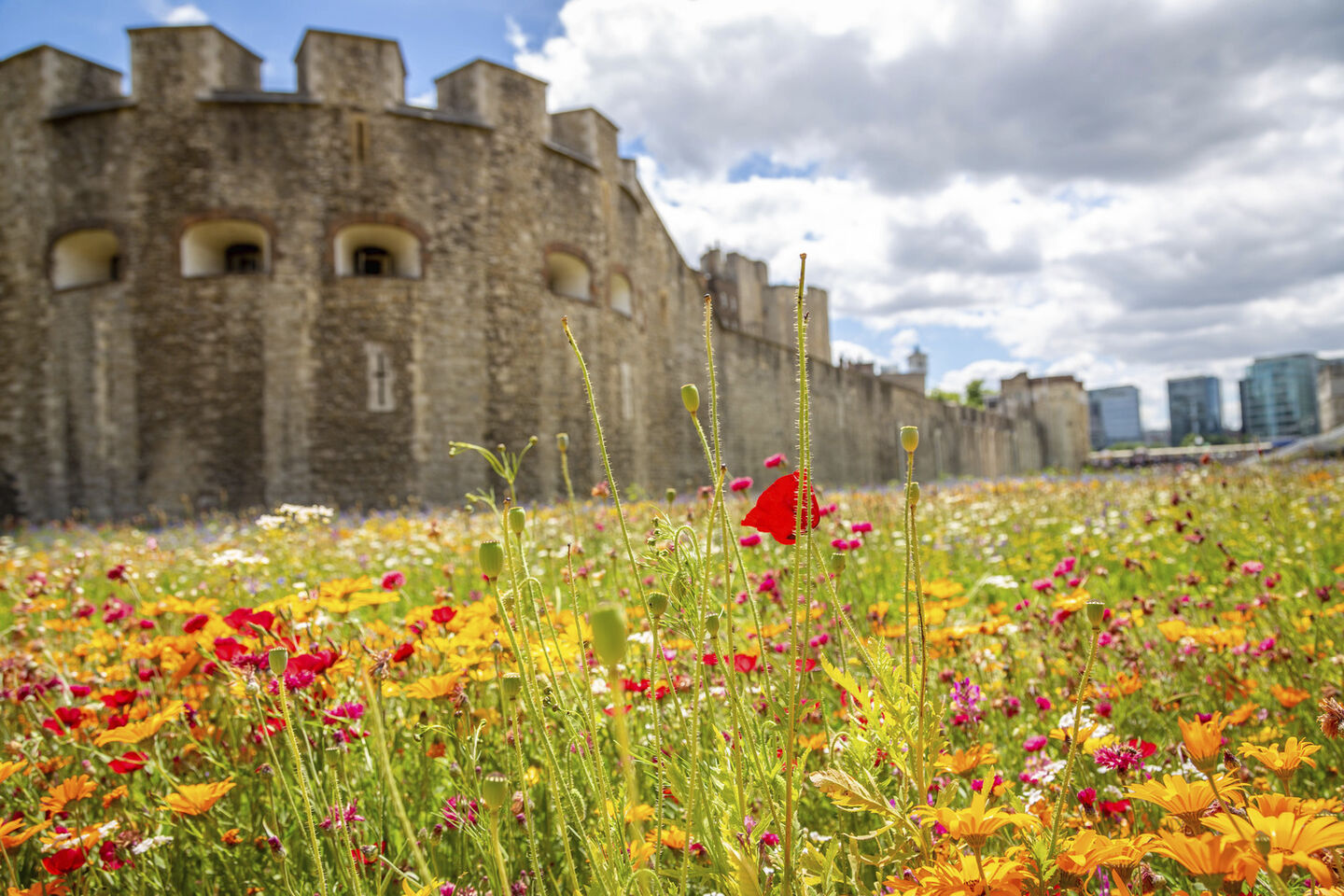 Photography by Hari Saini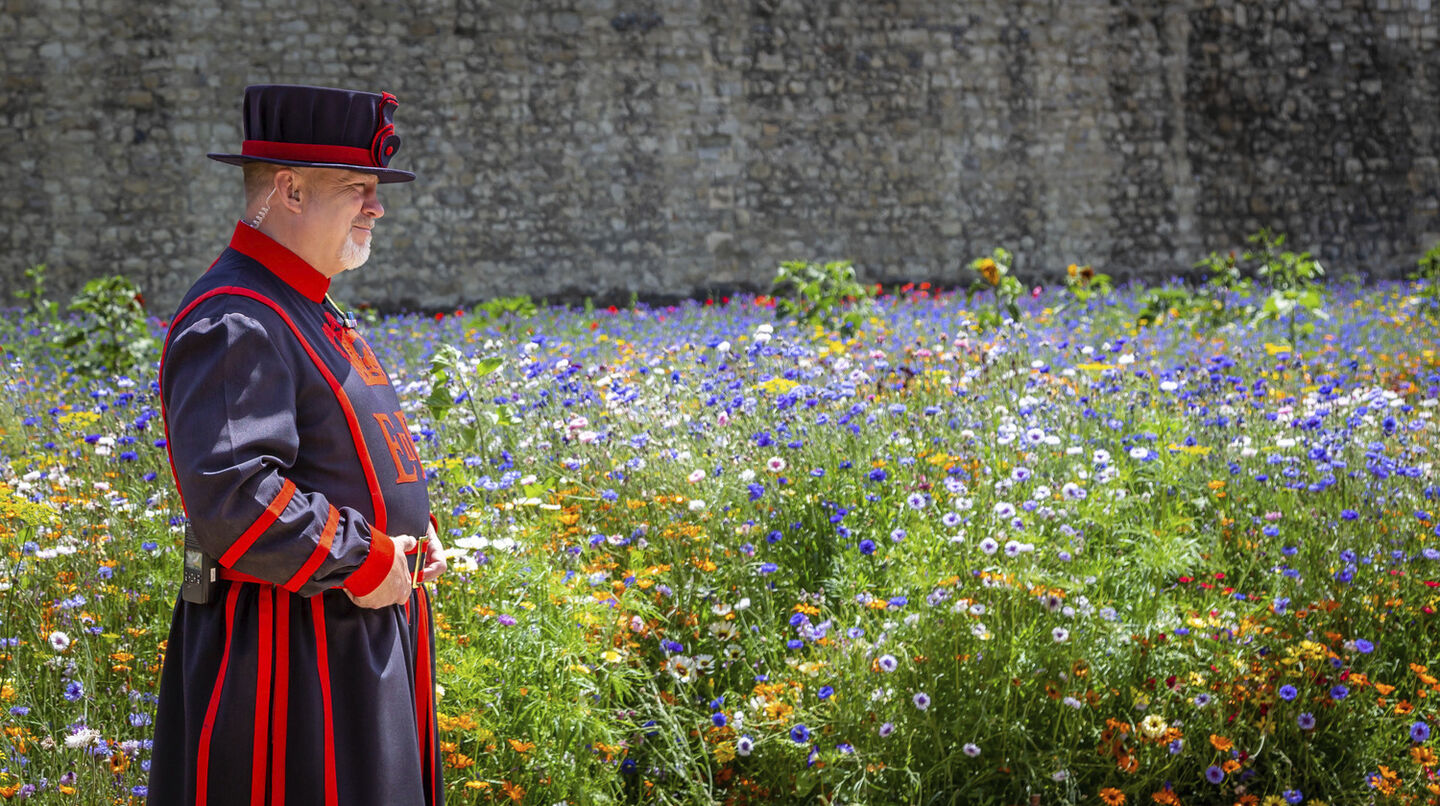 Photography by Hari Saini
Photography by Alister Thorpe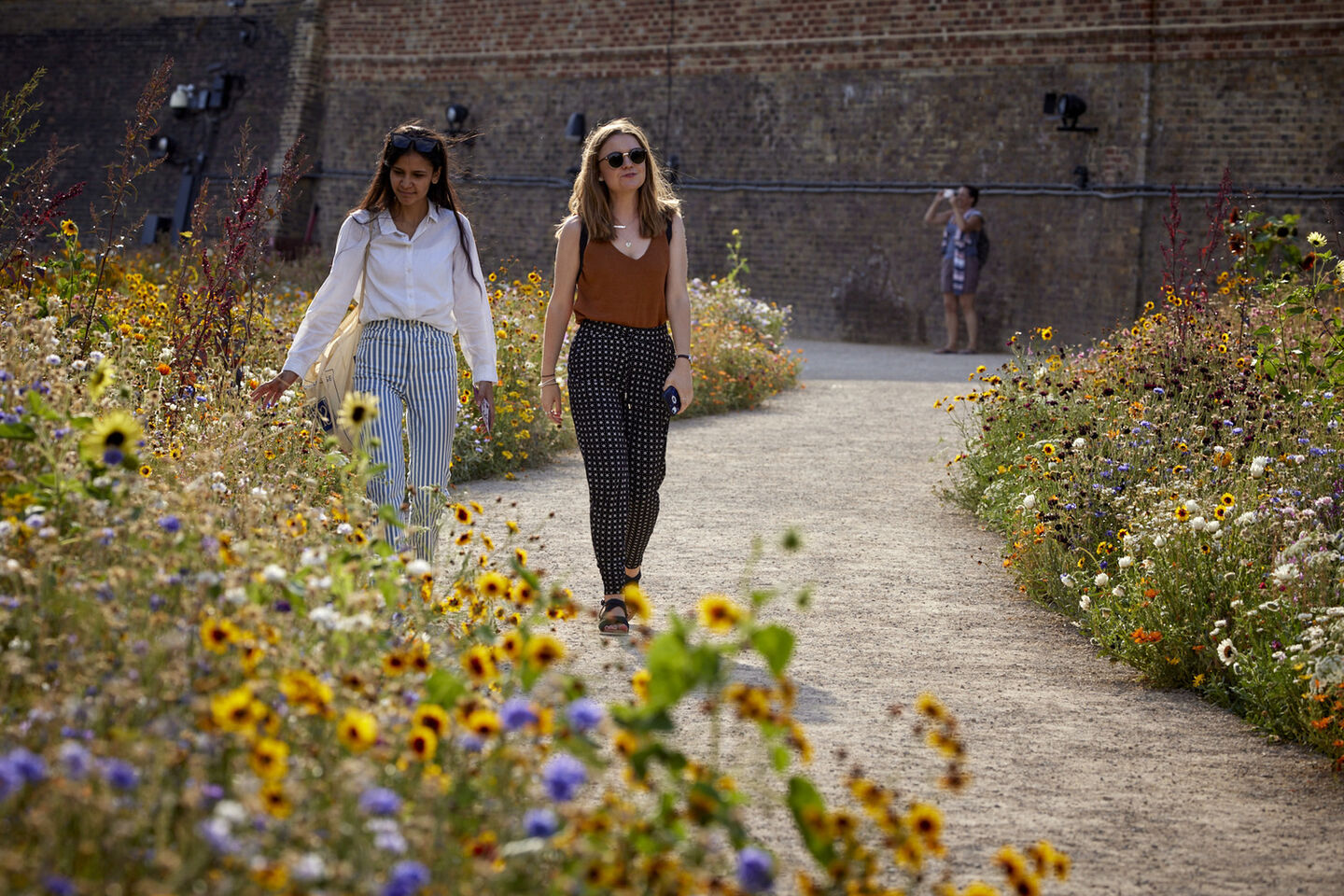 Photography by Alister Thorpe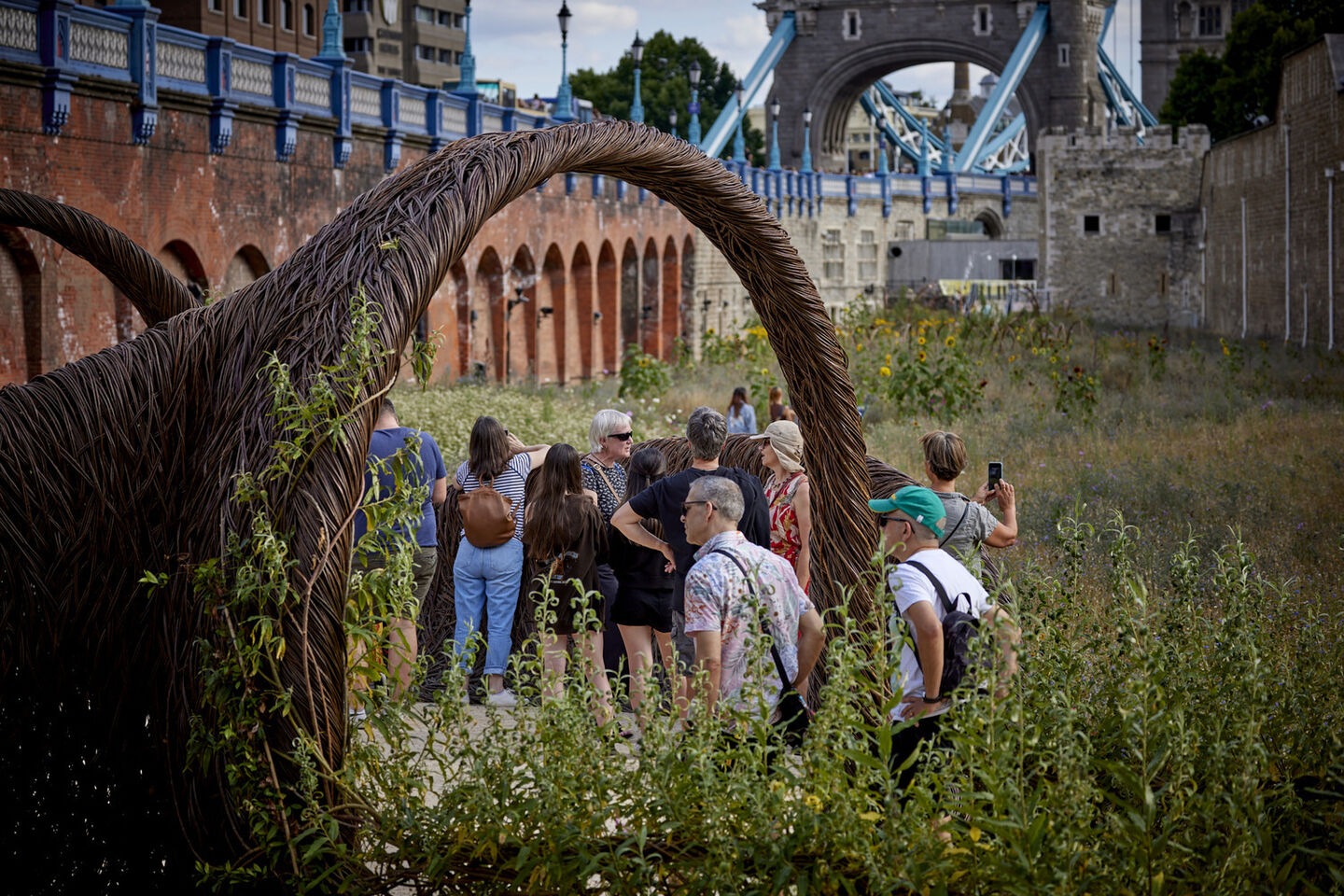 Photography by Alister Thorpe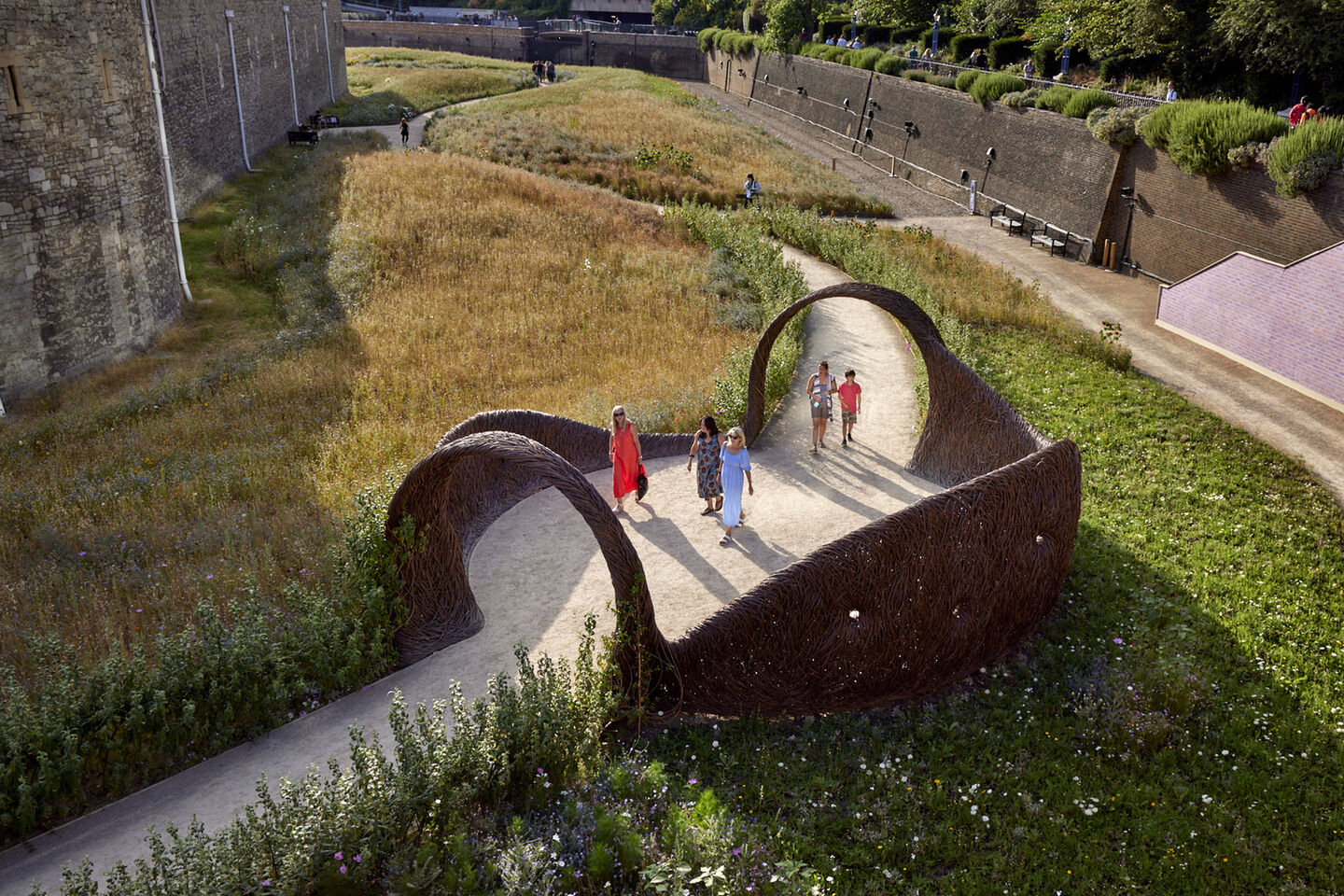 Photography by Alister Thorpe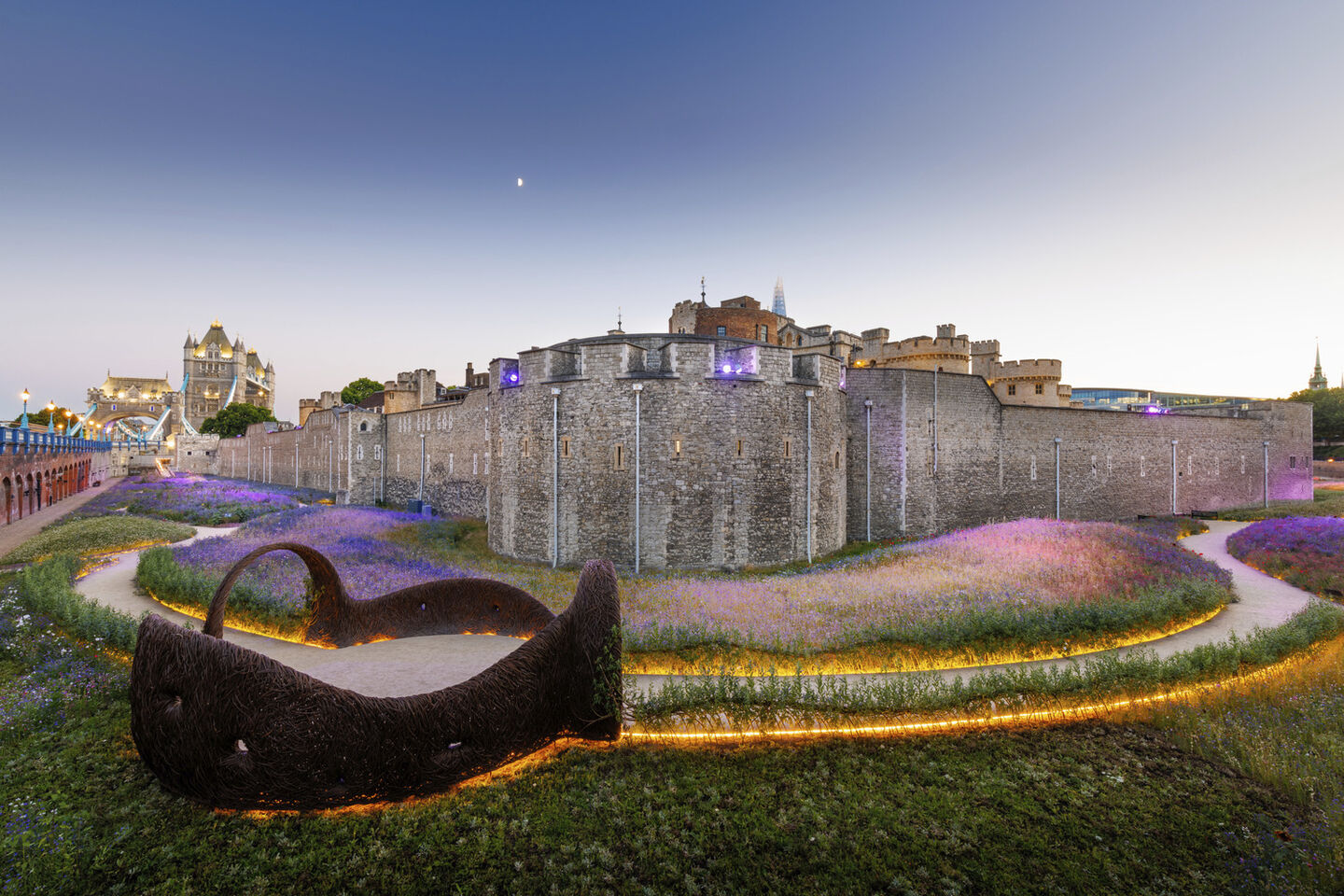 Photography by Laura Hutchinson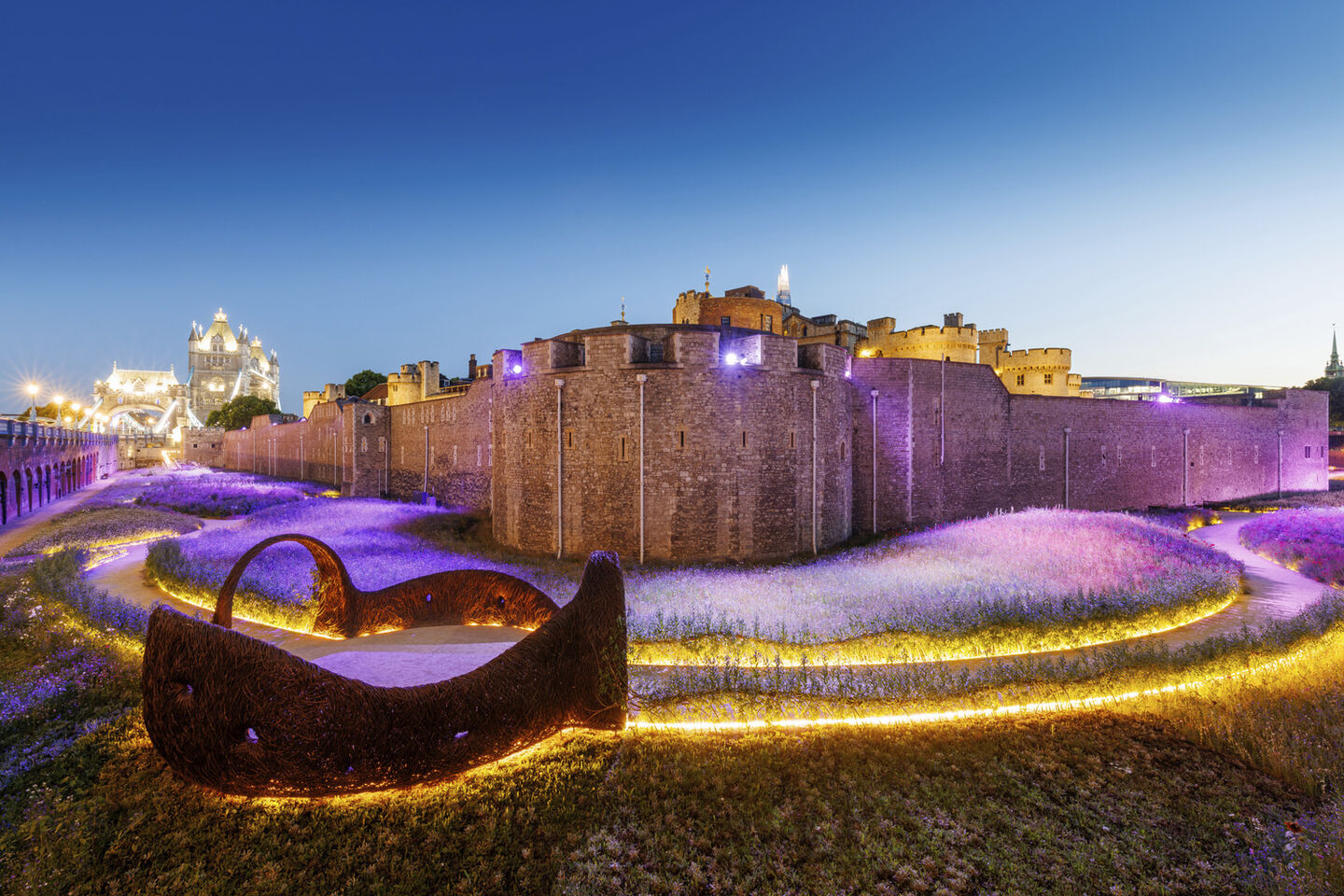 Photography by Laura Hutchinson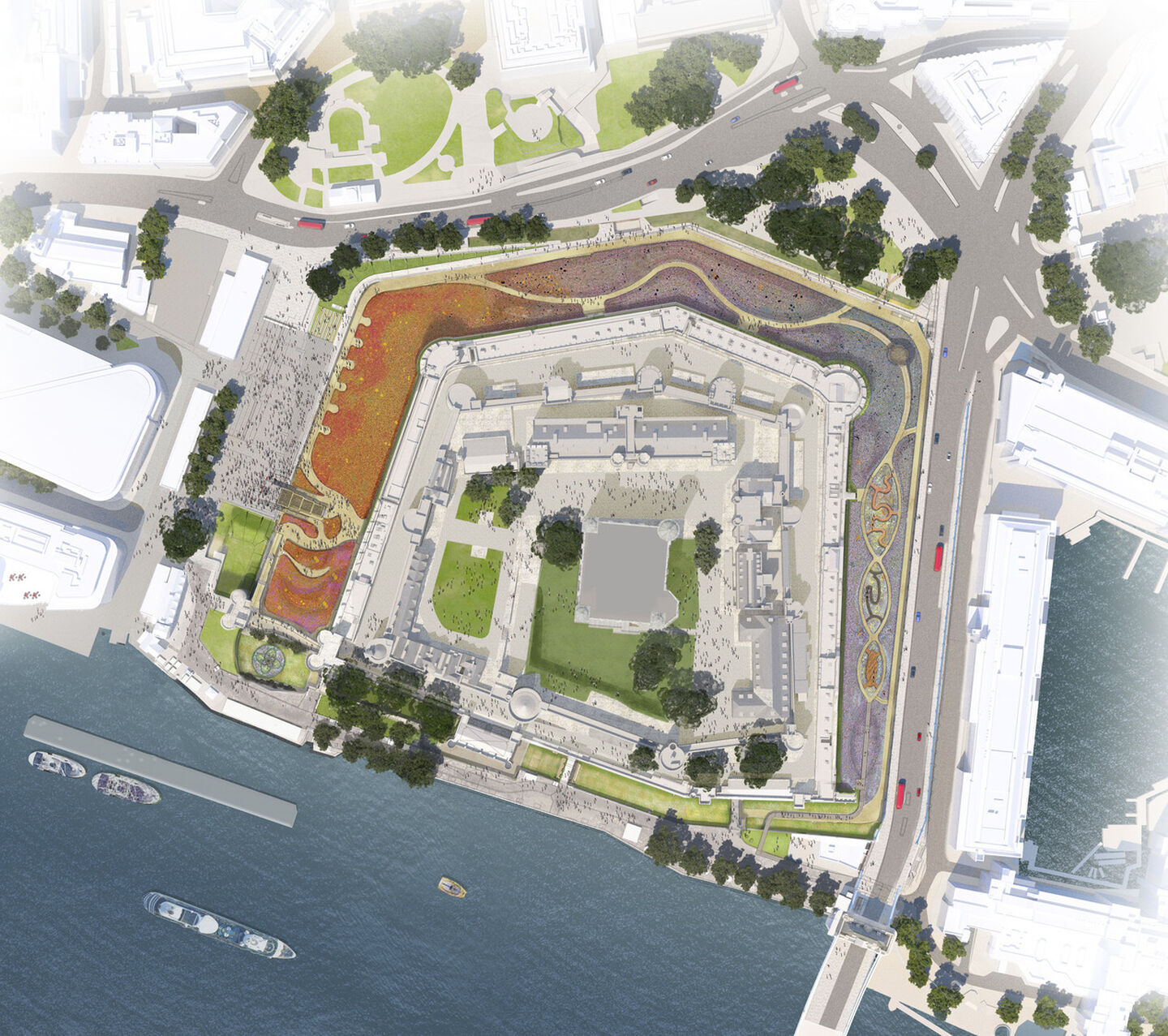 Illustrative Plan
Project Info
Client:

Historic Royal Palaces

Site Area:

1.7 Hectares

Horticulture:

Nigel Dunnett Studio

Soil Scientists:

Tim O'Hare Associates

Engineers:

Mason Nevarro Pledge, Structural and Civil and Qoda Consulting, Mechanical and Electrical

Lighting:

Nipek

Artists:

Max Jacquard, Glass and Spencer Jenkins, Willow and Quist Metal

Planning Consultant:

Urban Space

CDM Advisor:

Havio