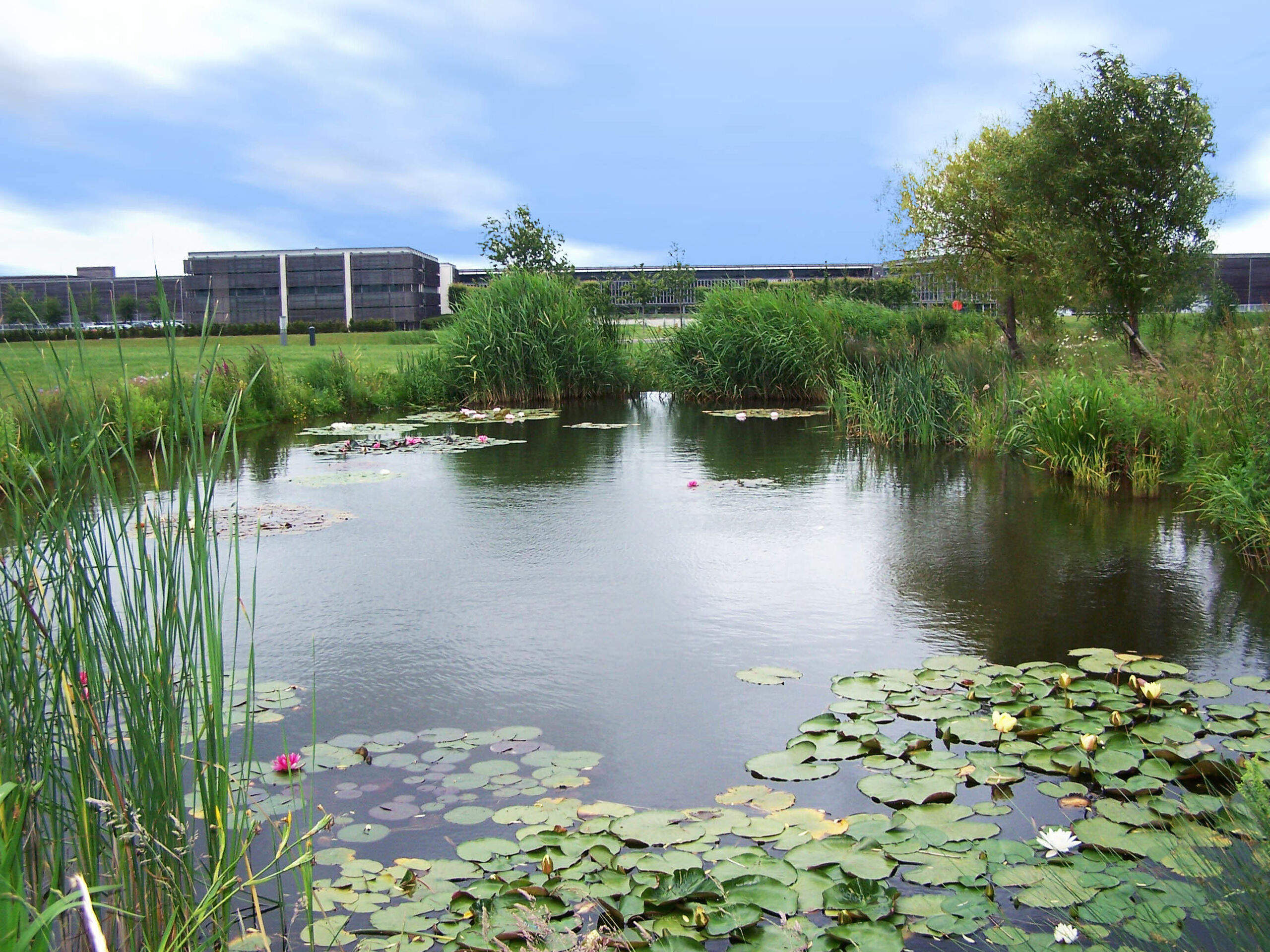 Rolls Royce Headquarters
Chichester, UK
We designed and implemented the landscape for a new headquarters and assembly centre for Rolls Royce, set within the sensitive landscape of the Goodwood estate which can be viewed from Goodwood House and the South Downs Area of Outstanding Natural Beauty.
The scheme incorporates a strong framework of earthworks with water management features, extensive use of green roofs (the largest in Europe), and strategic placing of new woodlands and hedgerows. The internal site landscape reflects the quality and sophistication of the Rolls Royce marque and ties in with the high-calibre architecture of the buildings.
The landscape acts as a backdrop to the main site activities, while also offering a sense of theatre in the sequence of experiences for visitors and staff users.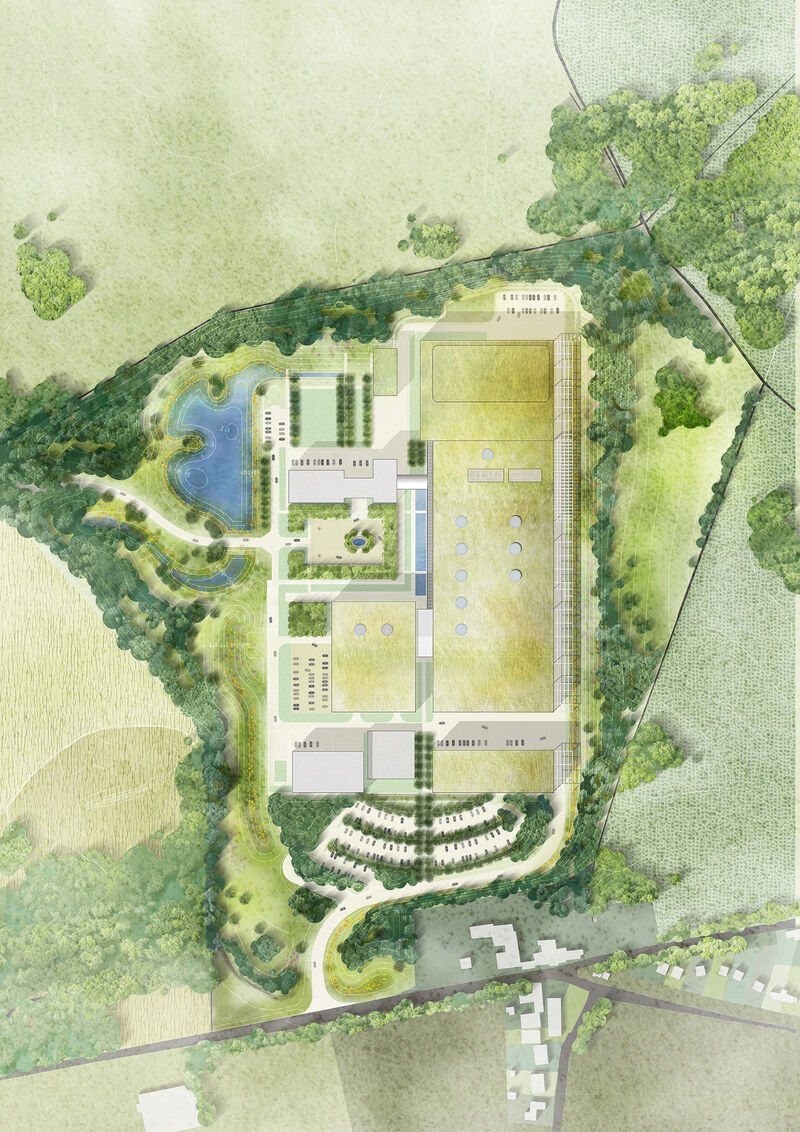 Project Info
Client:

BMW Motors Cars Ltd

Architect:

Nicholas Grimshaw and Partners

Engineer:

Buro Happold, WSP Civil and Structural Engineers

Collaborator:

Terence O'Rourke Environmental