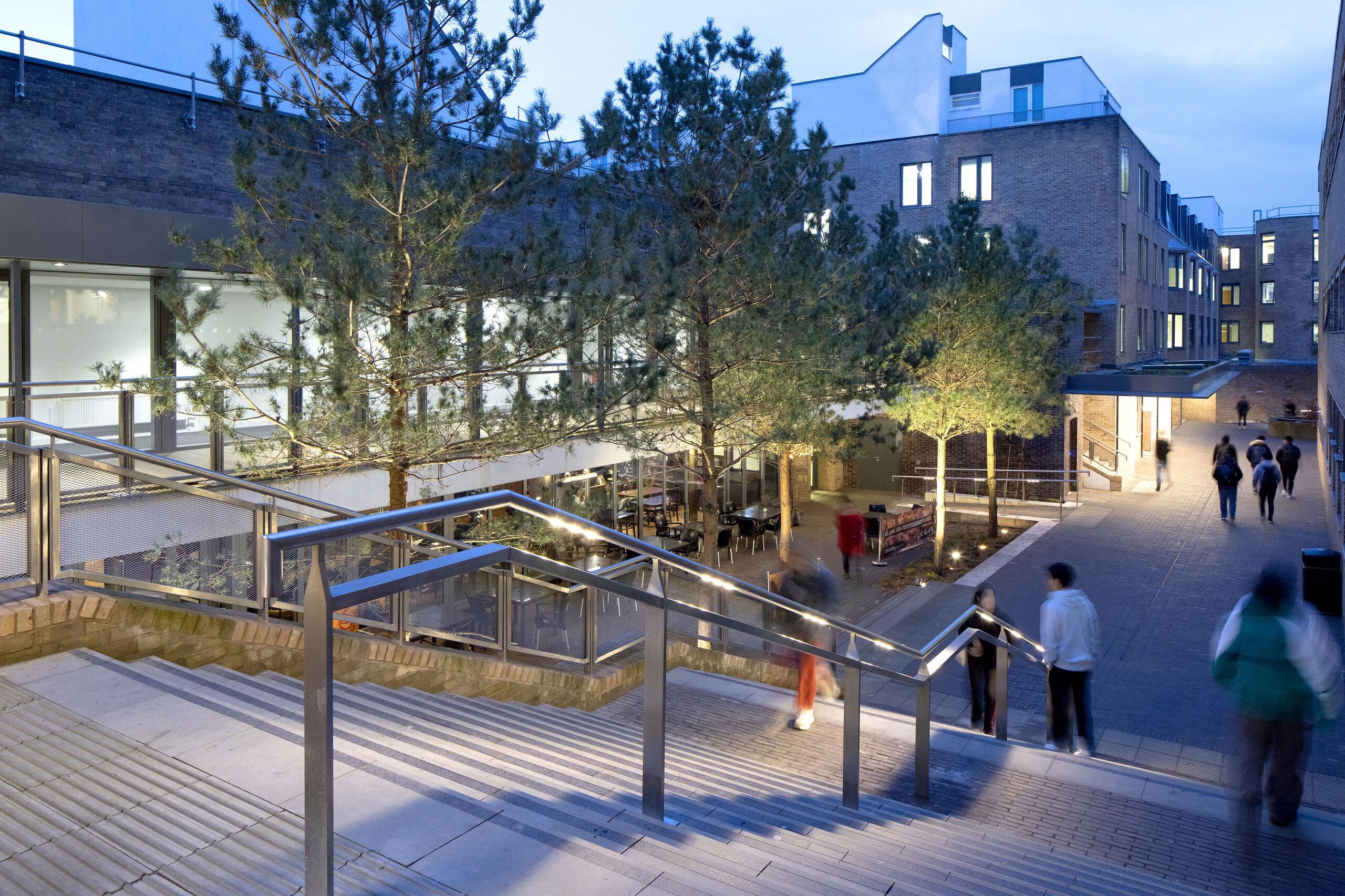 Lancaster University Spine
UK
In collaboration with MICA architects the project encompassed the redesign of the principal pedestrian walkway at Lancaster University's Bailrigg campus known as 'The Spine'. The landscape and public realm framework re-defines the Spine as a necklace of spaces with enlivened building frontages, and a series of characterful connecting courtyards and gardens that promote dwell time and outdoor study in the University environment.
A single unifying clay paver surface knits the spaces of the Spine together underpinning a rich and warm material selection enhanced by sensory planting. Complementing this, a new canopy structure provides protection from the elements with lighting as an important ingredient to provide both a vibrant and safe route; a lighter, brighter and more navigable route.
The spine interacts with a series of 'green fingers' that offer relief from the dense grid of the campus, and afford views out beyond the campus to Morecambe Bay and the Forest of Bowland. The use of local Pennine stone materials, habitat enhancements, green roofs and an extension of the existing SuDS, underpins a sound and deliverable environmental strategy for the scheme.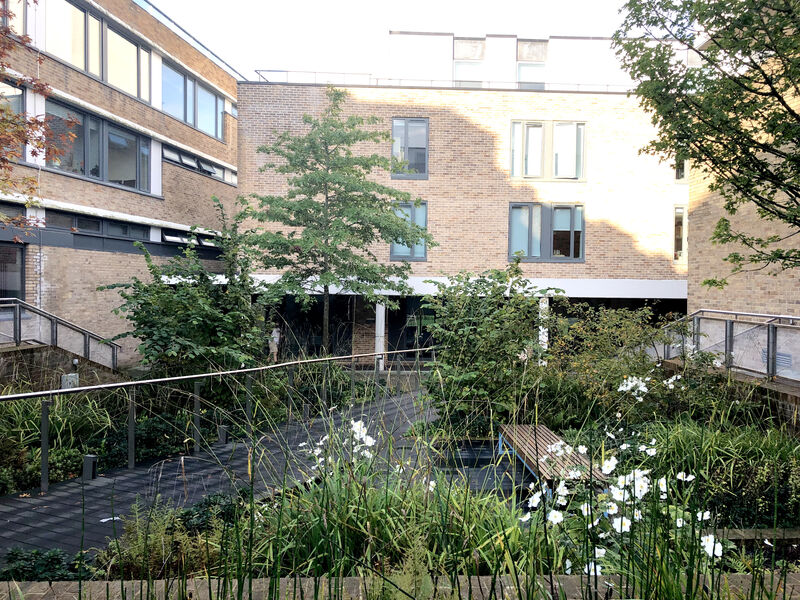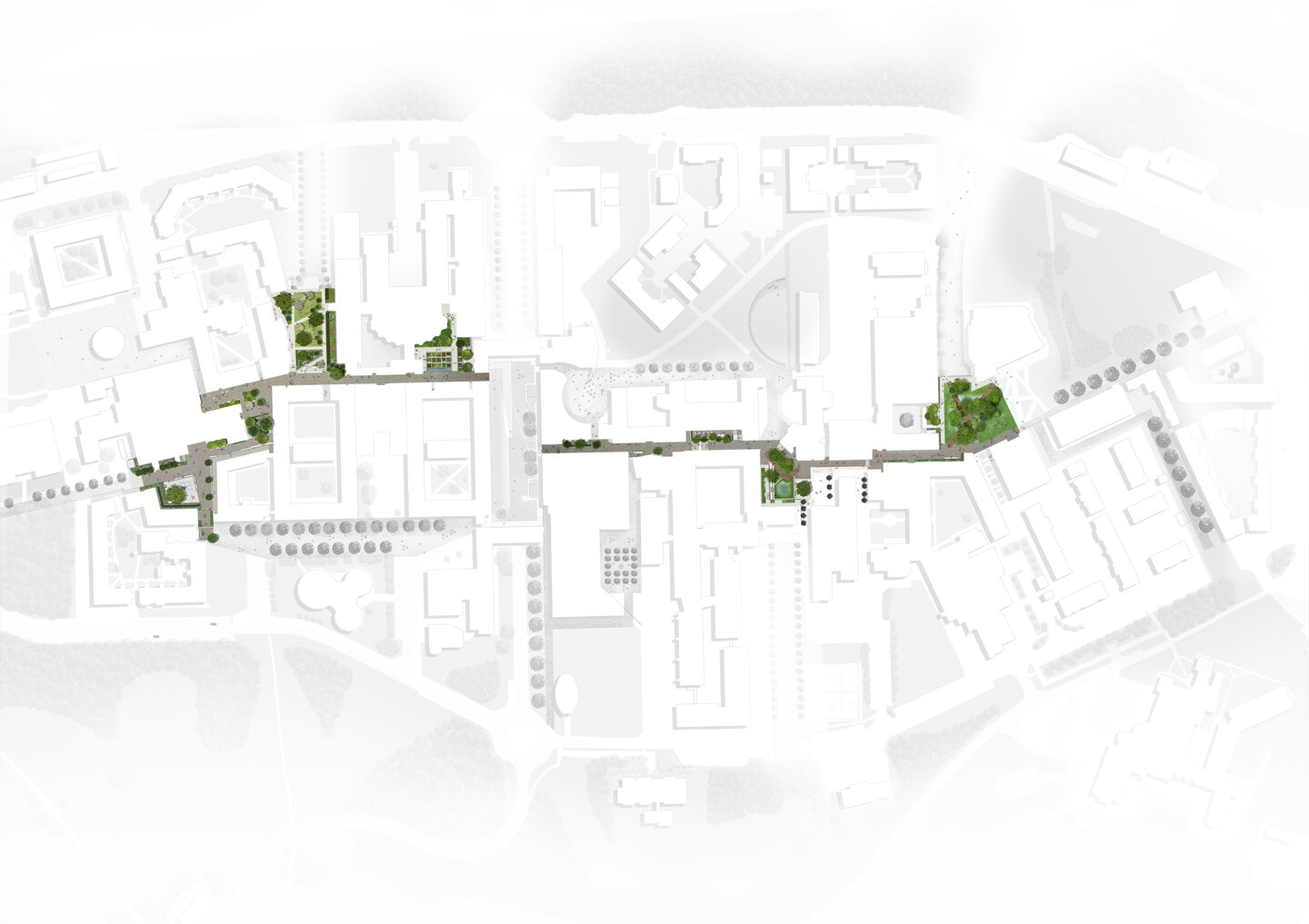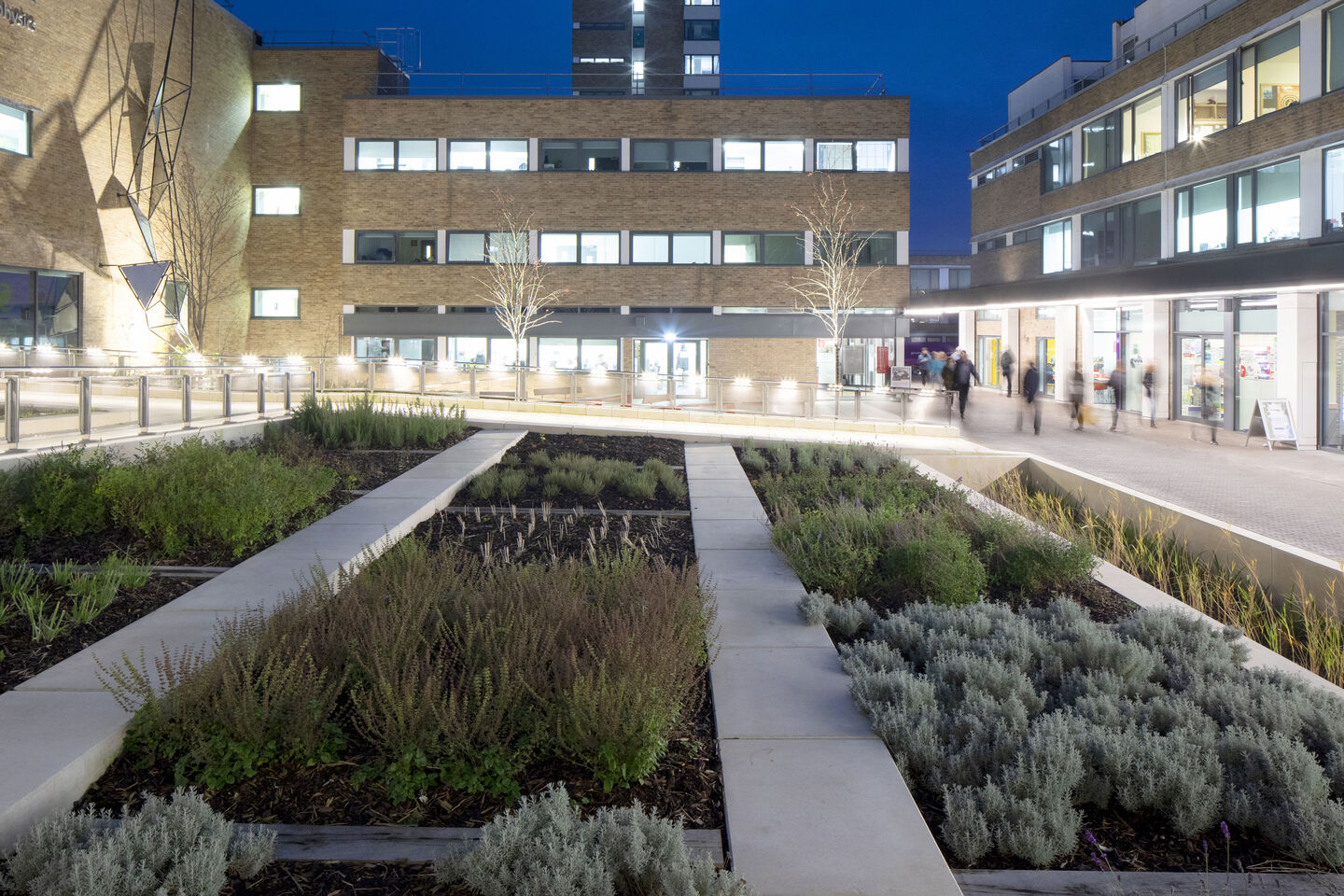 Photography by Richard Chivers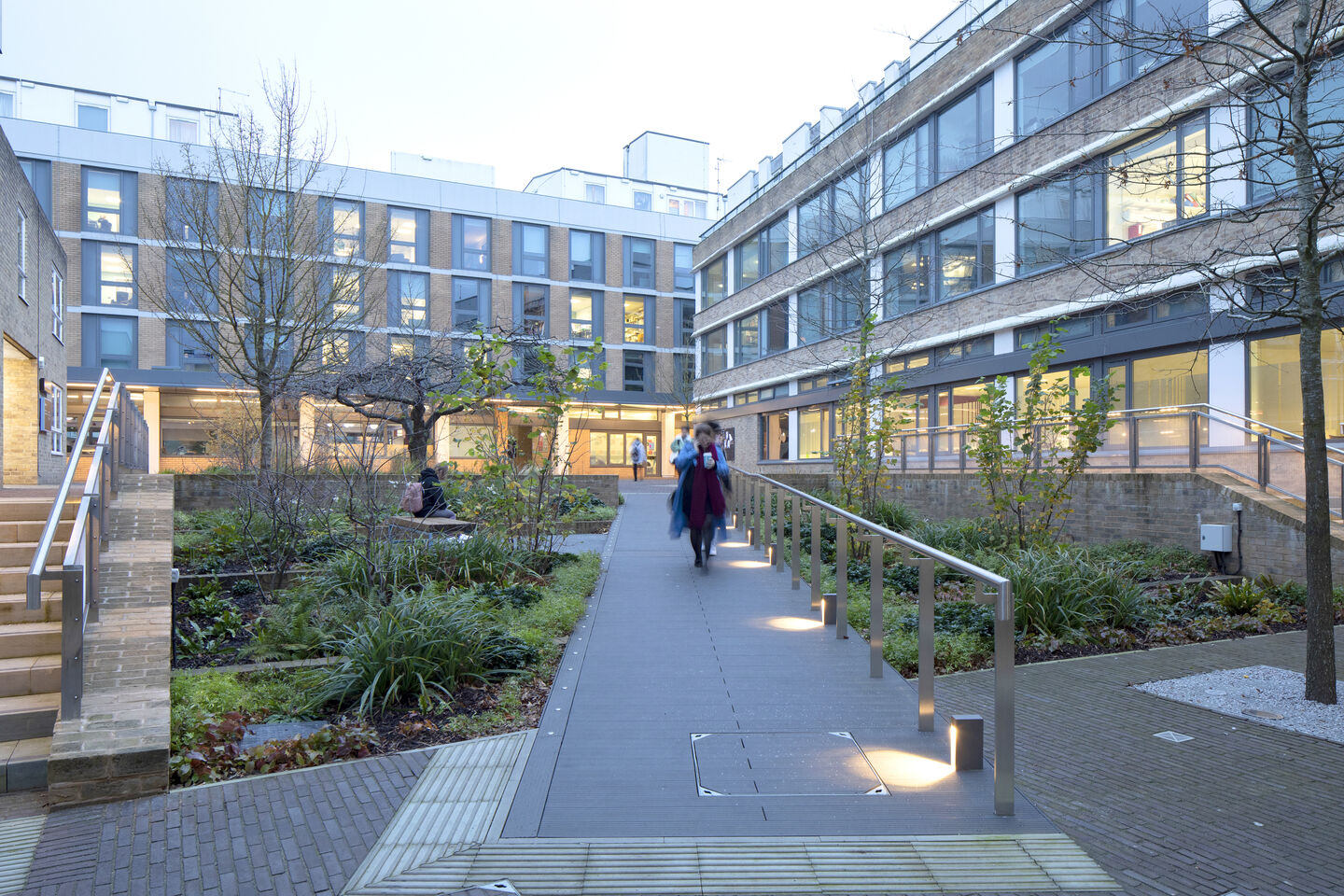 Photography by Richard Chivers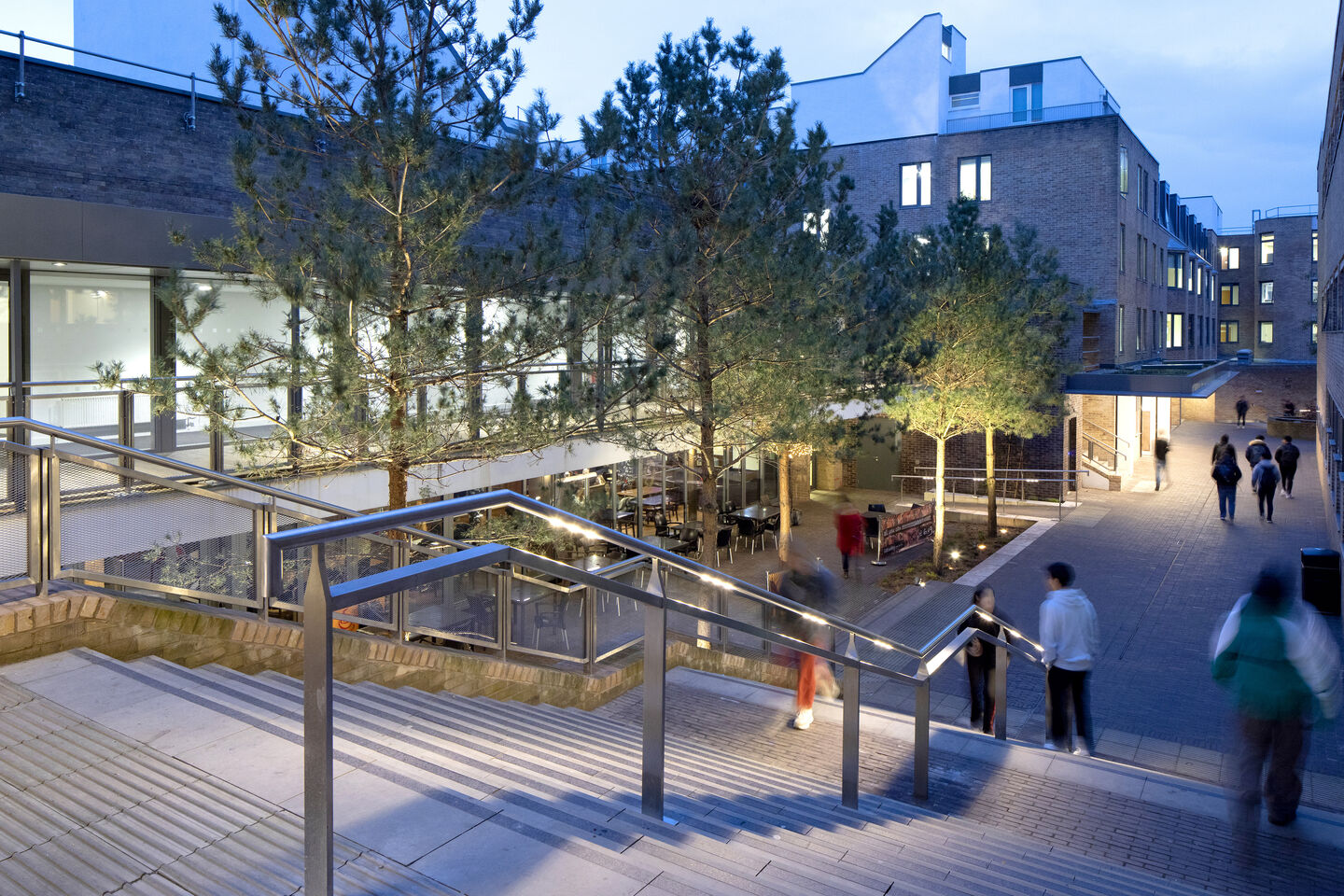 Photography by Richard Chivers
Project Info
Client:

Lancaster University

Architect:

MICA

Structural Engineer:

Eckersley O'Callaghan

Services Engineer:

Mott Macdonald