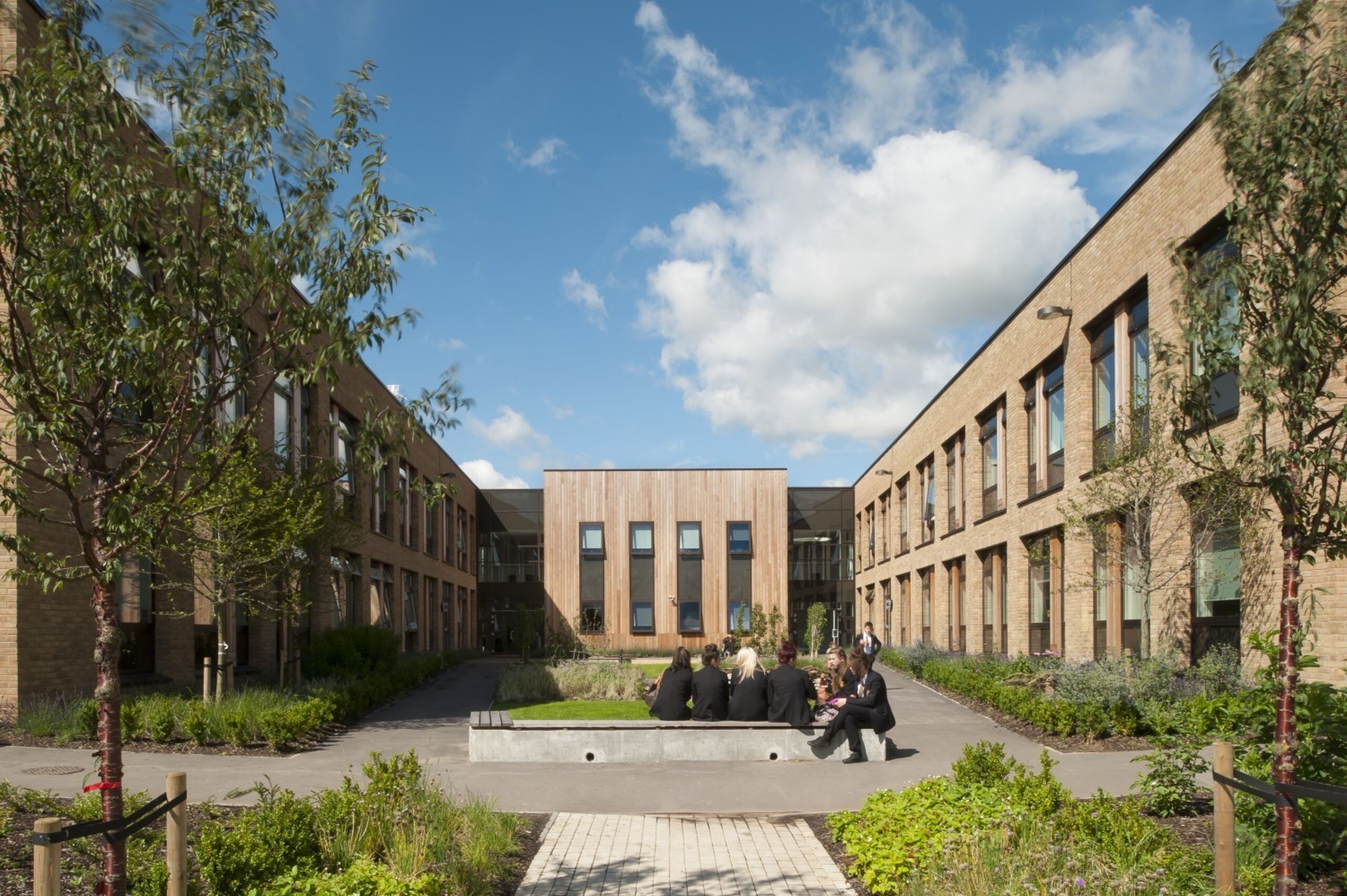 Essex Building Schools for the Future
Canvey Island, UK
Cornelius Vermuyden School and Arts College was built as part of wave 4 of Essex County Council's Building Schools for the Future (BSF) programme.
The school is a co-educational school for 900 students aged 11-16 and is located on Canvey Island on the Thames Estuary. Grant Associates were appointed as consultant landscape architects and were involved in the project from initial bid stage, through planning approval, to completion on site. The low-lying estuarine site provided a number of significant challenges including a high water table, saline maritime environment, unstable land prone to settlement and the requirement to allow for flood mitigation and on-site water attenuation.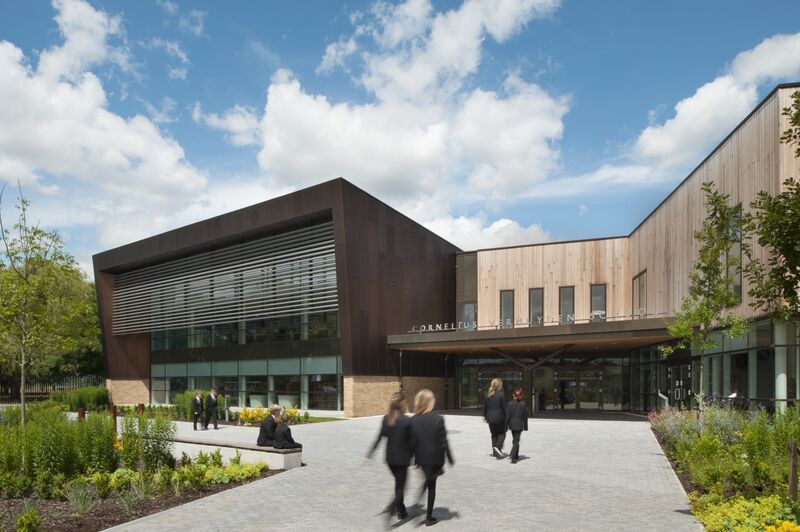 Photography by Jim Stephenson
These challenges were treated as opportunities to provide a unique sustainable teaching environment which includes an educational wetland wildlife attenuation basin, an extensive use of SUDS and the use of local plant species selected to create biodiverse-rich habitats for local wildlife.
Other highlights within the landscape scheme include; an amphitheatre and outdoor performance space, outdoor teaching spaces and science terrace, 2 new multi-use games areas (MUGAs), 3 informal courtyard social spaces and a number of grit-blasted-stone paving artworks which were designed by Grant Associates. The scheme achieved an 'Excellent' grade at CABE review.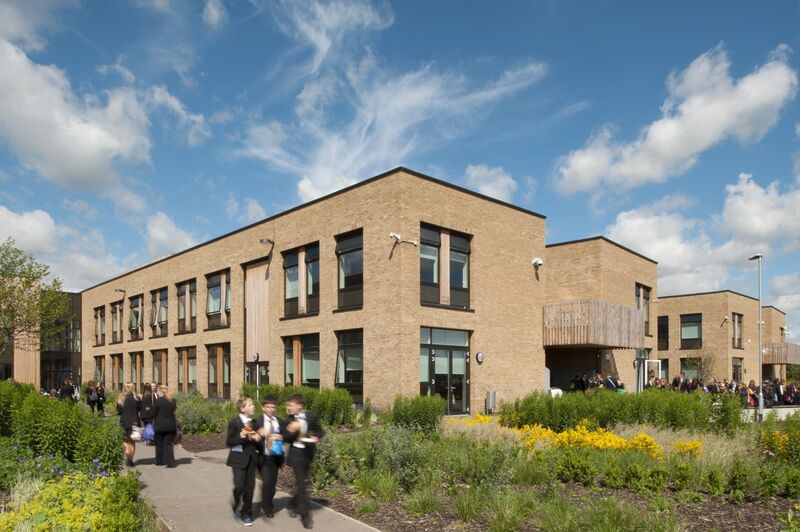 Photography by Jim Stephenson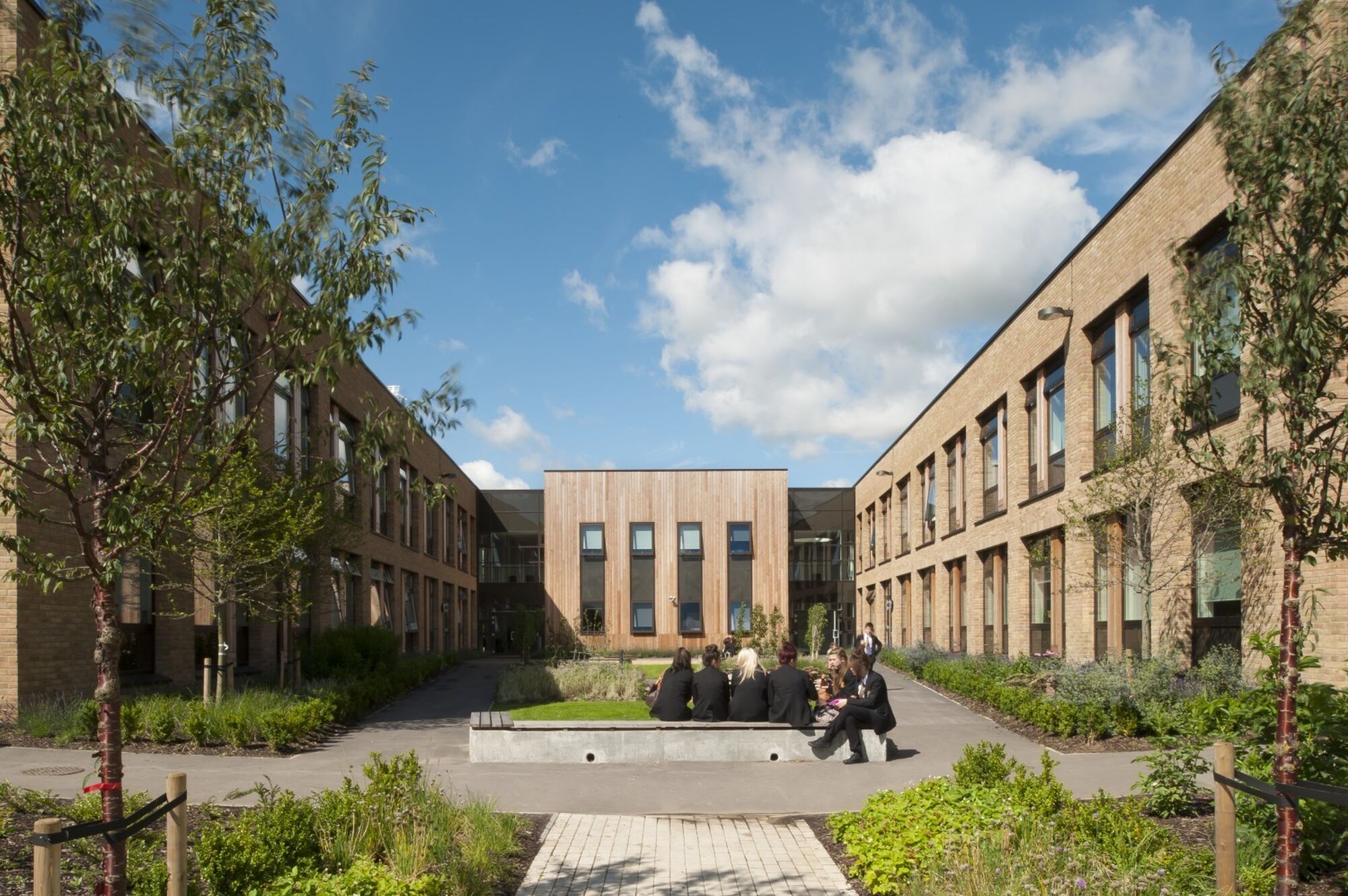 Photography by Jim Stephenson
Project Info
Client:

Skanska

Architects:

Nicholas Hare Architects

Engineers:

Arup

Quantity Surveyors:

AECOM