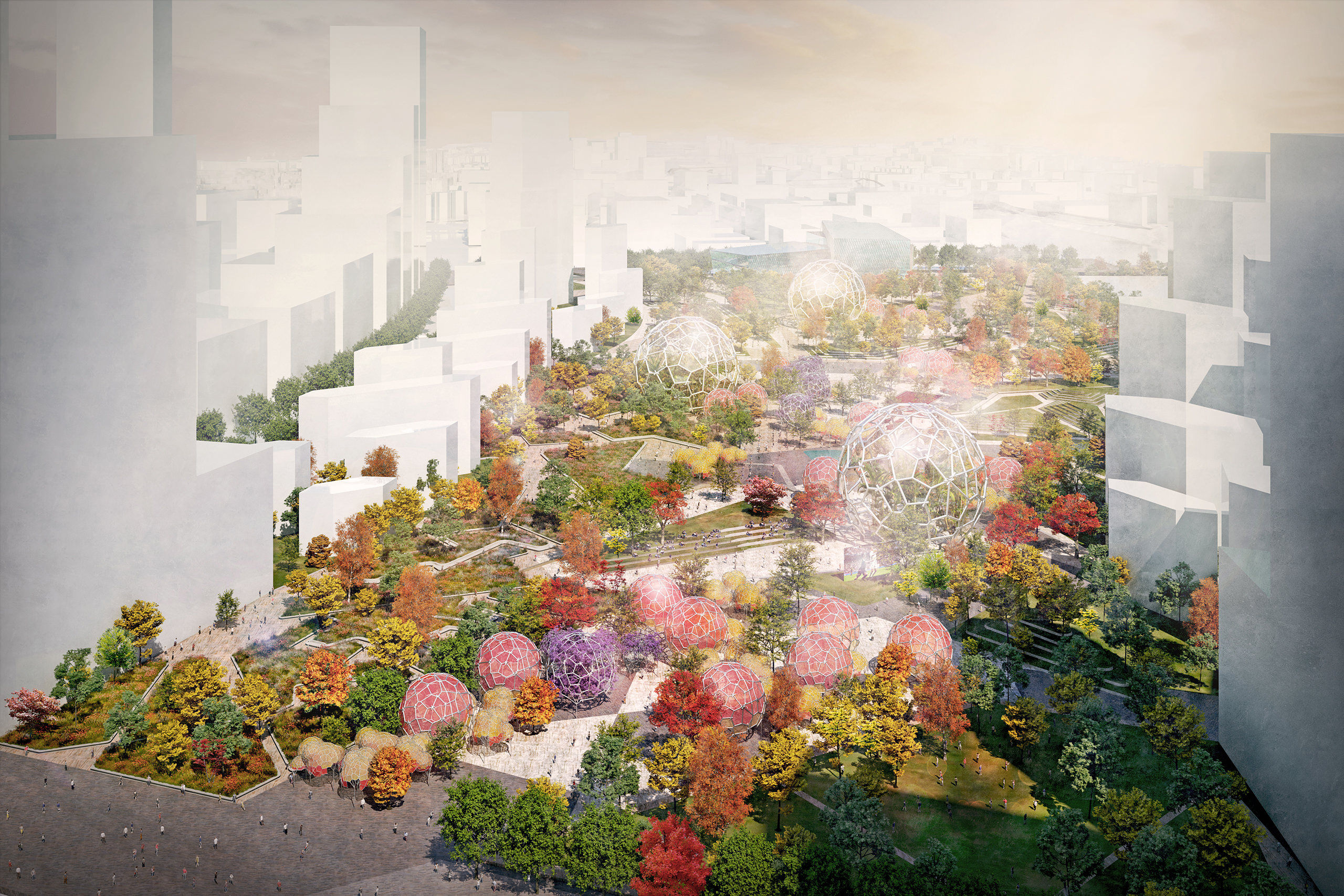 Distrito Madrid Castellana Norte
Madrid, Spain
Distrito Castellana Norte aims to transform a vast neglected area in the north of Madrid into a sustainable, diverse neighbourhood with a real sense of place and belonging.
The main operation of the masterplan is the creation of a ´Green Corridor´ that acts as the vertebrae for the whole proposal. The South part of the corridor, will comprise of a park above the current railway network. The landscape proposal has two main objectives: the continuation of 'El Paseo del Prado' as the structural axis, transforming its character from a vehicular to pedestrian; the creation of a public space network responsive to the specificities of each neighbourhood.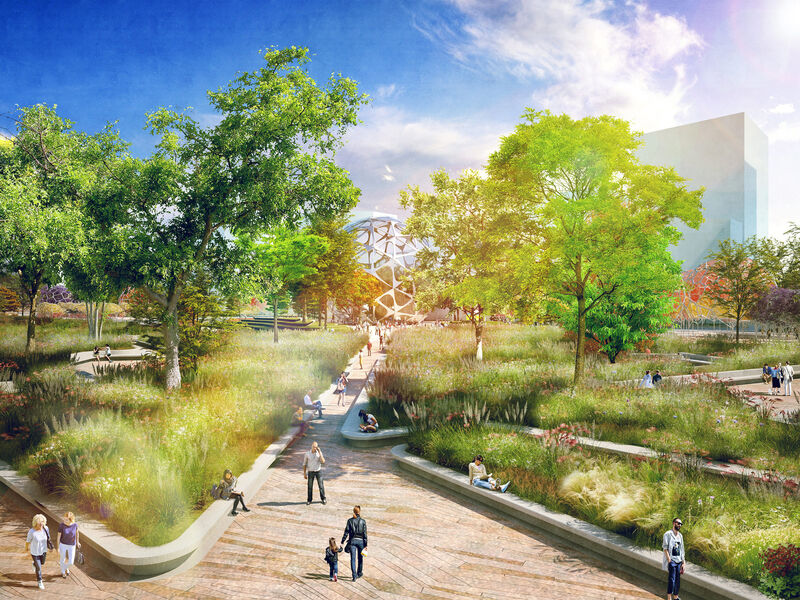 To achieve these objectives the landscape is developed in a continuous and holistic way. The green spaces intertwine among the different typologies of public areas variating the programme and the sensory attributes, making distinctive and recognisable spaces. However despite the variations, the landscape concept is perceived as a bold gesture that becomes intrinsic to the existing urban fabric of Madrid. The linearity of the masterplan is broken by the landscape resonance that expands as waves, with higher intensities at the core of the neighbourhoods, diffusing as we get further away. The scheme is more a succession of different experiences and public spaces rather than a single unique space.
The fragmentation of the space and its break down into smaller pieces is inspired by the landscape of Madrid seen from above, an amorphous, fractal and striking pattern.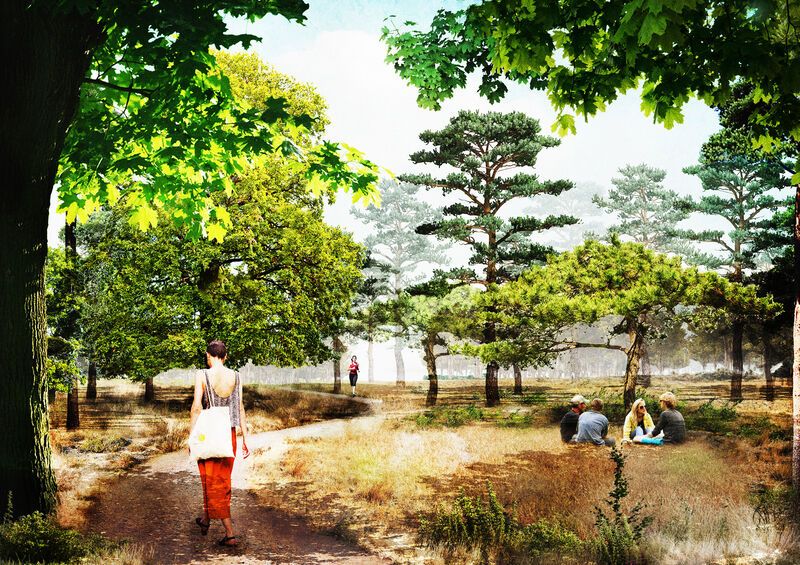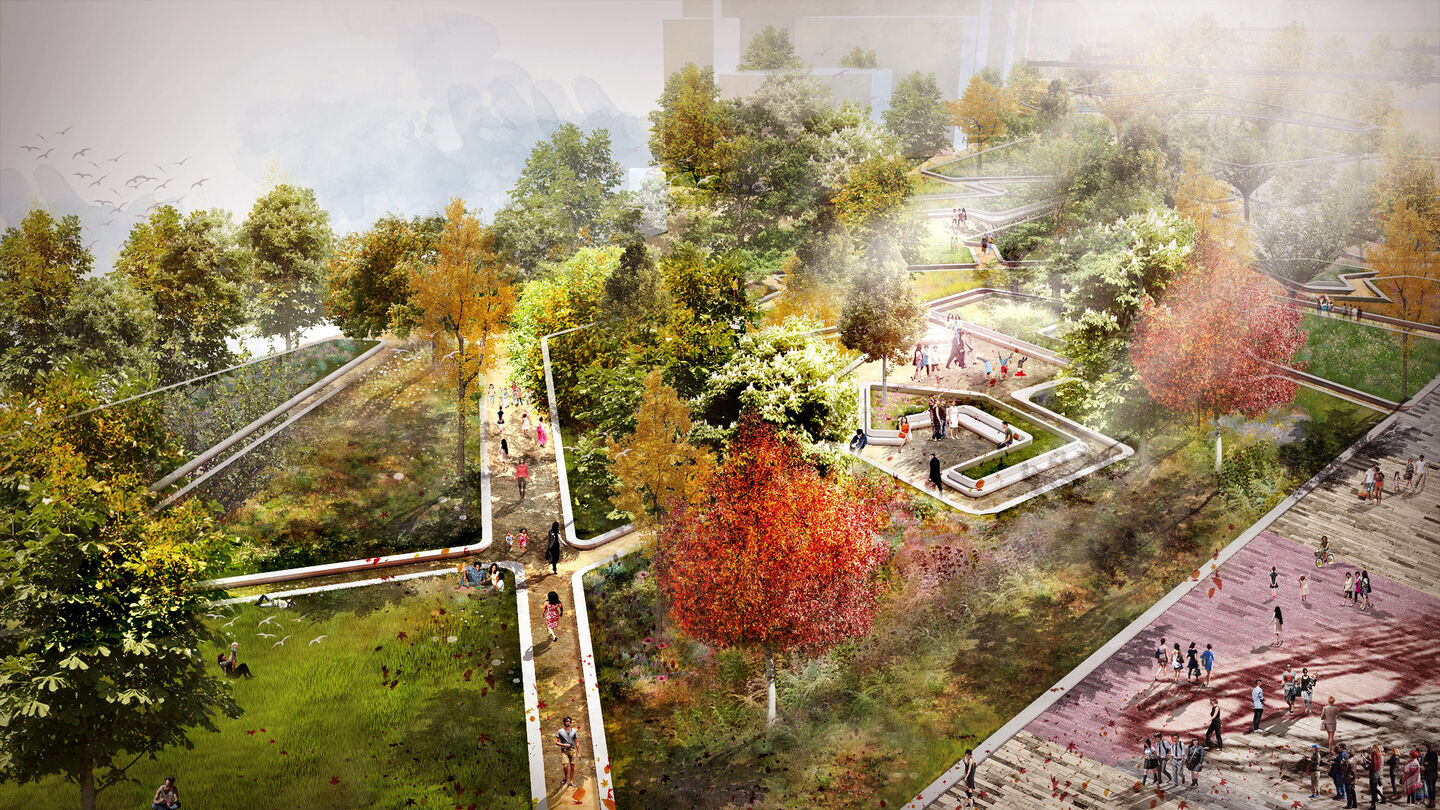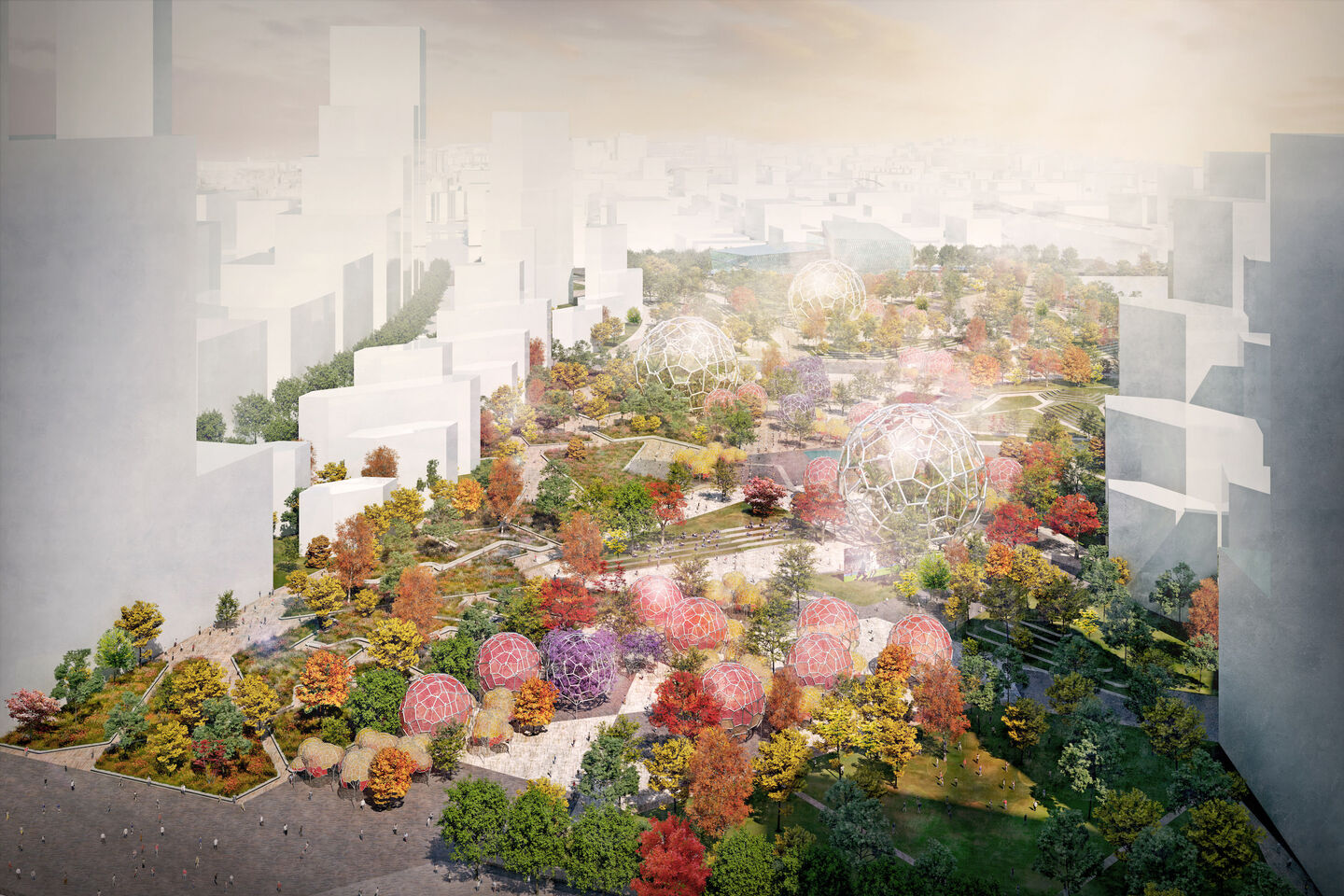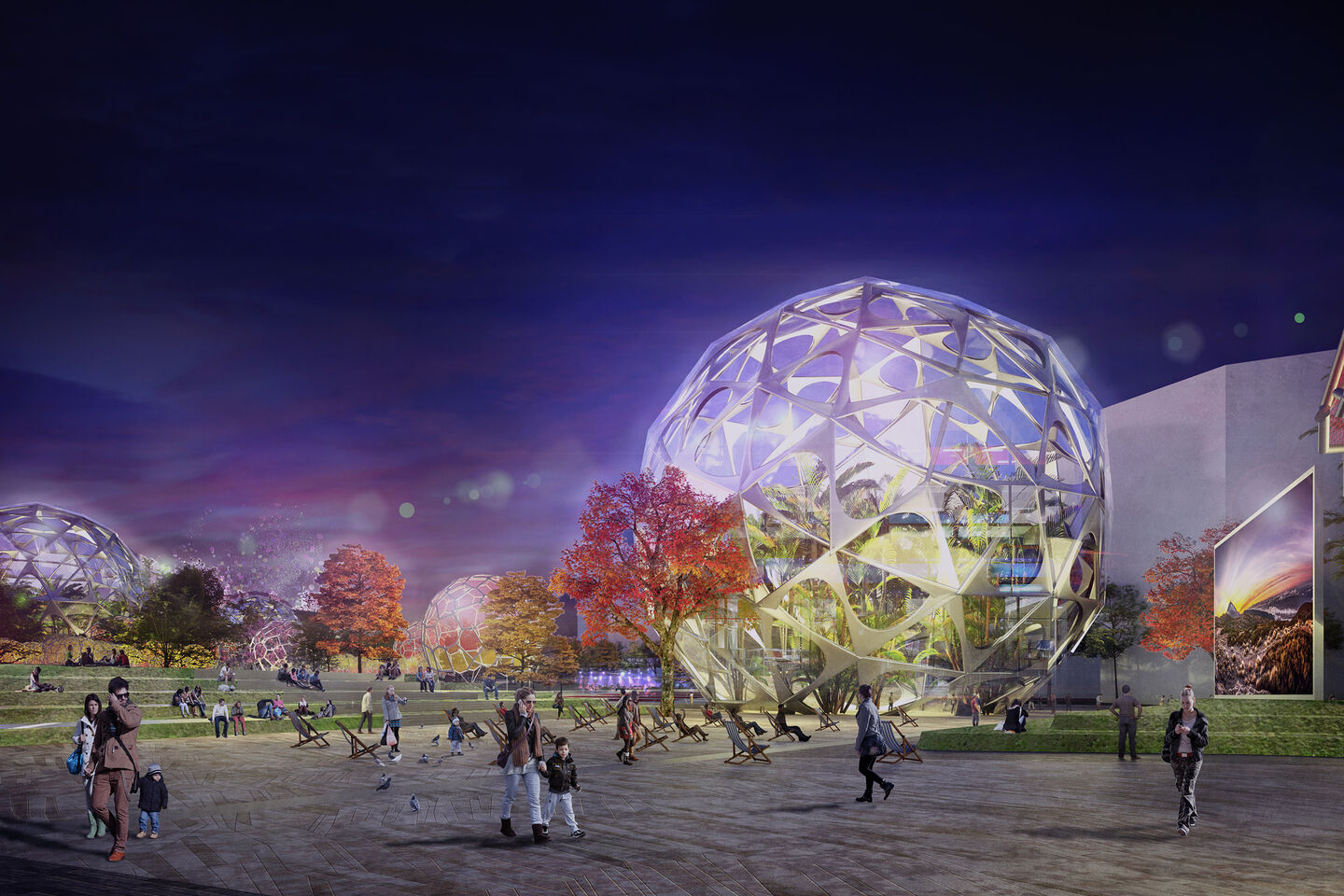 Courtesy of Rogers Stirk Harbour + Partners
Project Info
Client

Distrito Castellana Norte

Architect:

Rogers Stirk Harbour + Partners, Luis Vidal Arquitectos

Engineer:

ARUP