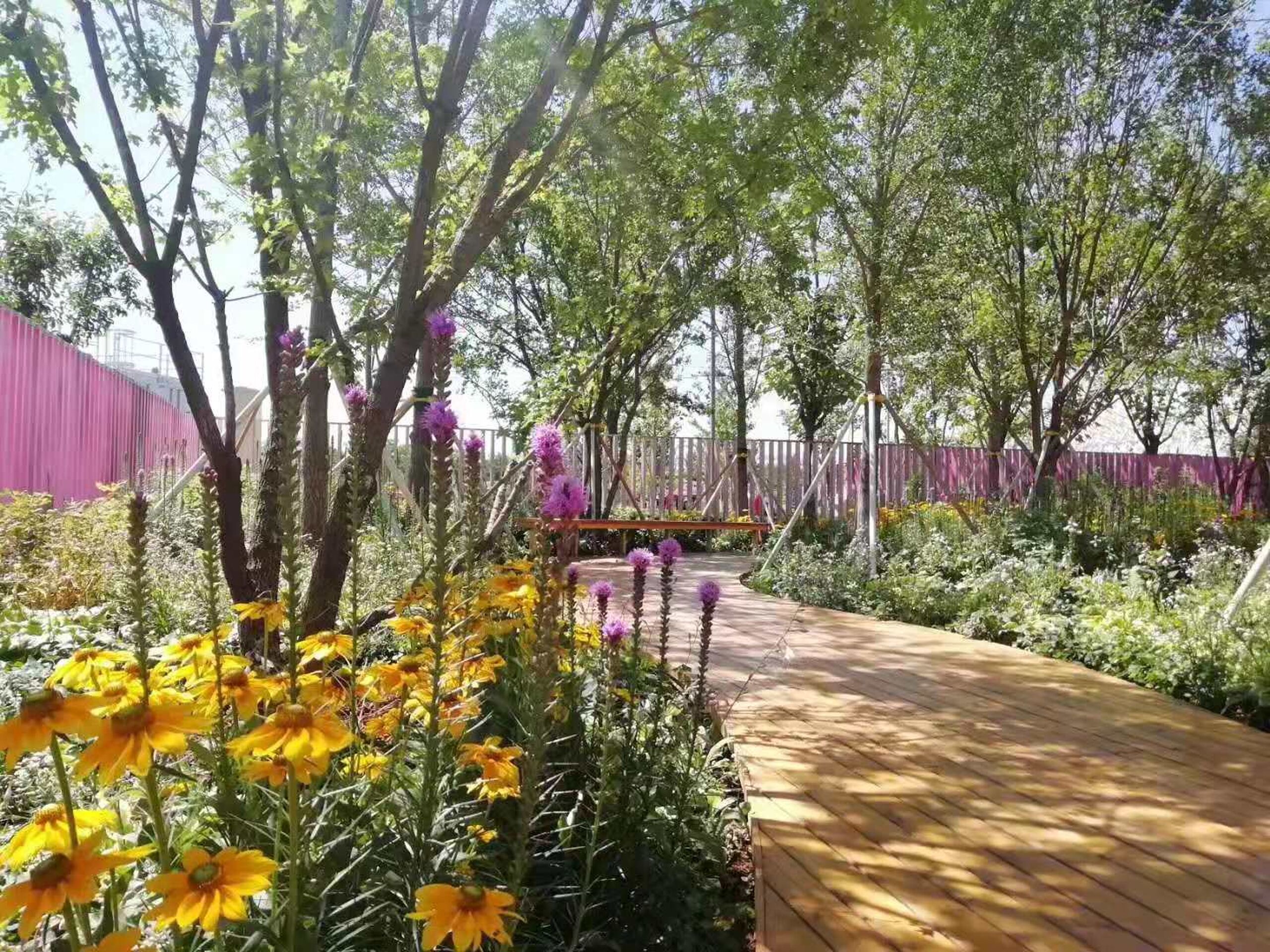 AIPH 'Rewilding Garden'
Beijing, China
Our garden and pavilion design, entitled "The Rewilding Garden", for The International Association of Horticultural Producers (AIPH) approved world horticultural Expo 2019 Beijing promoted awareness of the urgent need for urban greening. Through the AIPH Garden we had the unique opportunity to bringing the Green City message to one of the world's largest cities and an estimated 10million expo visitors.
The expo theme: 'Live Green, Live Better' demonstrated ecological concepts and garden ideas. The AIPH garden promoted the benefits of integrating nature into cities and urban areas. 'The Rewilding Garden' demonstrated how nature might flourish in our future cities, providing a multitude of benefits including improved water management, cleaner air, habitats for pollinators and better health and well-being of citizens, who are able to experience nature flourishing in an urban environment.
Visitors began their journey through a display of the core values of sustainable and biophilic design. An edible hydroponic wall demonstrated how plants can be grown in niche locations and without soils. The green immersive journey continued along a boardwalk through an Urban Forest, Rain Garden and Pollination Meadow.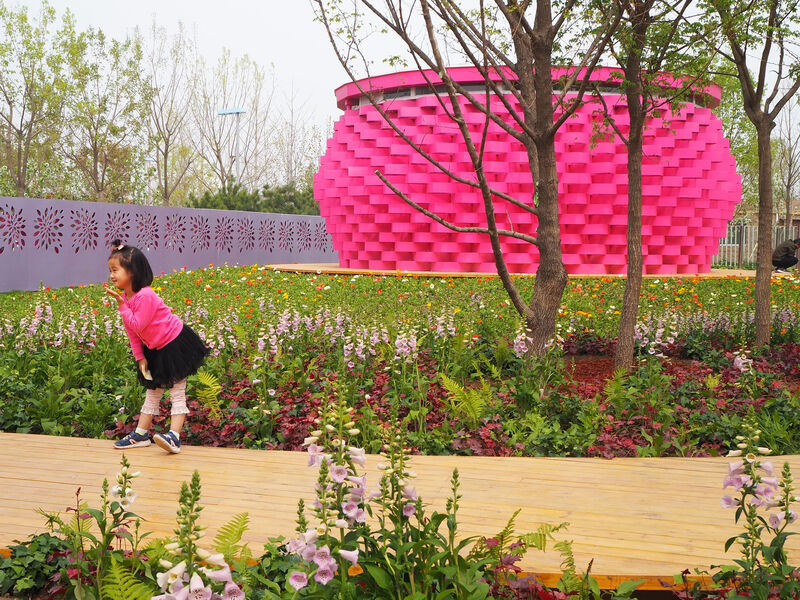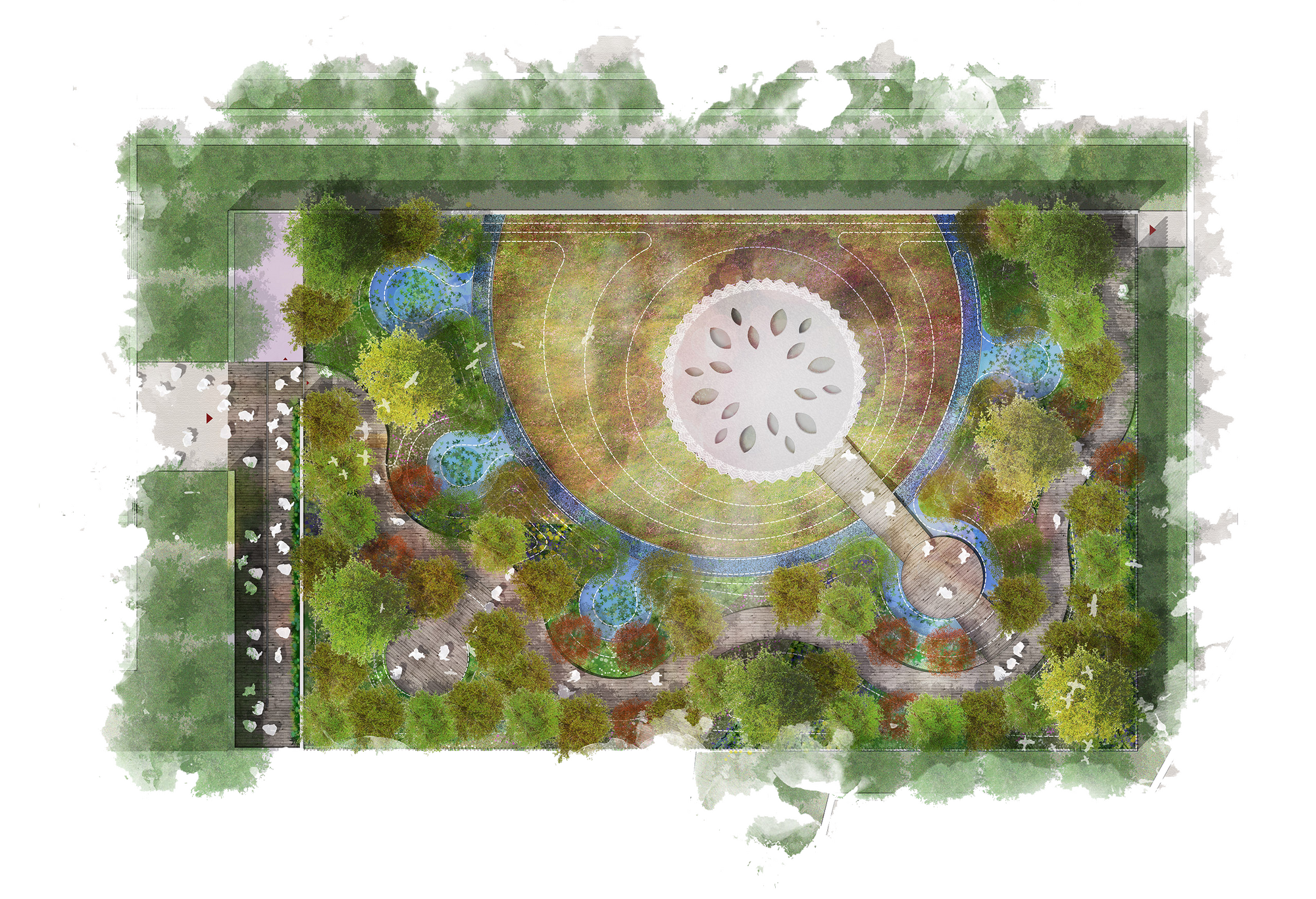 Planting typologies demonstrated how surrounding trees and plants not only clean the air, soil and water, but also promote well-being by bringing people into closer contact with nature. A sequence of seating 'snugs' will further enhance visitors' immersive experience, providing space to sit and relax, and learn more about the work of AIPH. Full of colour and contrasting textures, the pollination meadow demonstrated how cities can provide a biodiverse habitat for birds, bees and butterflies.
The selected plant species are low management, suited to urban environments and adaptive to climate change. The 8m diameter flower pavilion inspired by the shape of a chrysanthemum, the official flower of Beijing, juxtaposed AIPH's 'intellectual' messages with emotionally evocative artworks. This included suspended flower displays, a horticulture-inspired floor graphic and a digital display providing information on Green City concepts.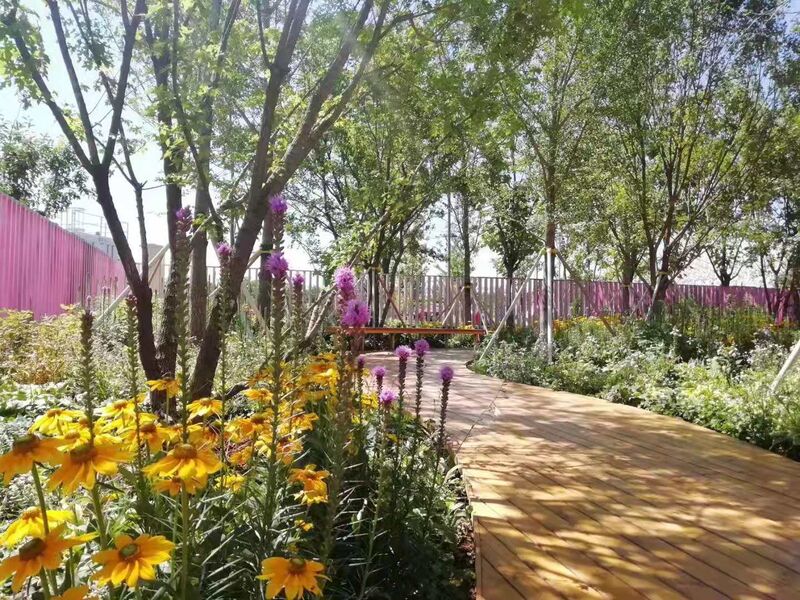 Project Info
Client:

The International Association of Horticultural Producers (AIPH)