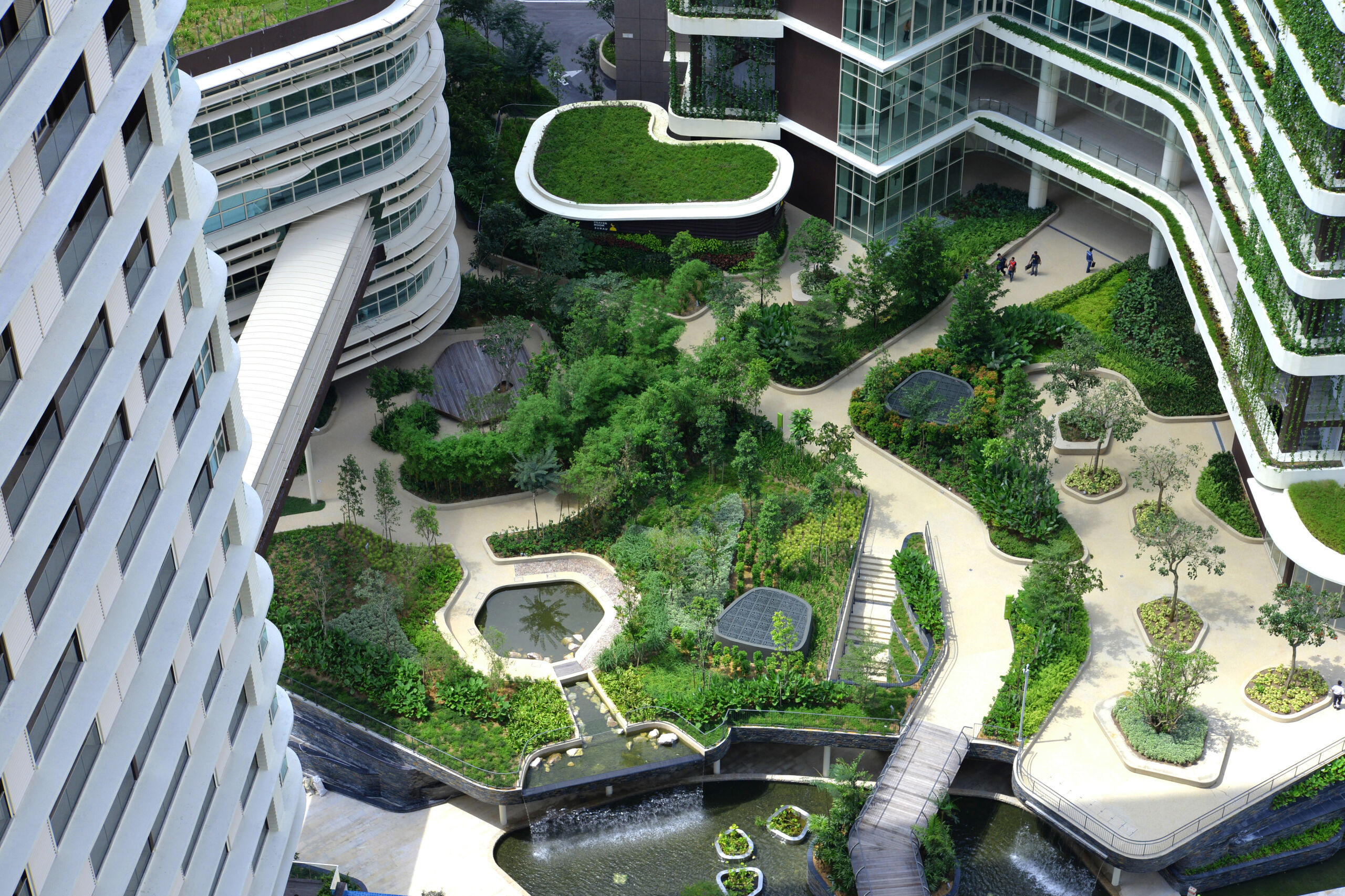 Afiniti Medini
Iskandar, Malaysia
The gardens at Afinity Medini have been designed with a deep appreciation of biodynamic gardening where ecological, social and economic sustainably are interwoven and all life is interconnected. We are creating a landscape where the mystic beauty of a fragrant forest will be brought to life.
The landscape is focused on a central podium courtyard which provides a lush planted 'Oasis' This creates a unique setting for the architecture and provides public space to live, work and play immersed in nature as a respite from the surrounding urban fabric.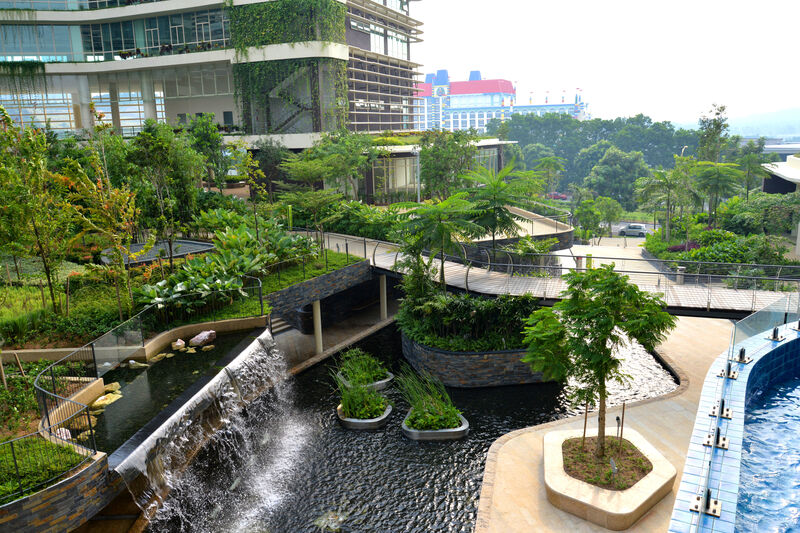 The basic framework for the gardens takes inspiration from the organisation and physiology of a fruiting tree. In the conceptual narrative, the oasis takes root on a new garden infrastructure that embraces and grows in harmony with the architecture. Shoots and stems (paths and links) create an integrated three dimensional network across the space where beautiful fruits and pods (themed gardens) occur at key nodes. The nodes provide protective spaces for seeds and flowers (art, play and water features). The level changes provide opportunities for an exciting 3D landscape with a central ravine, colonnade, water walls and overhead walkway.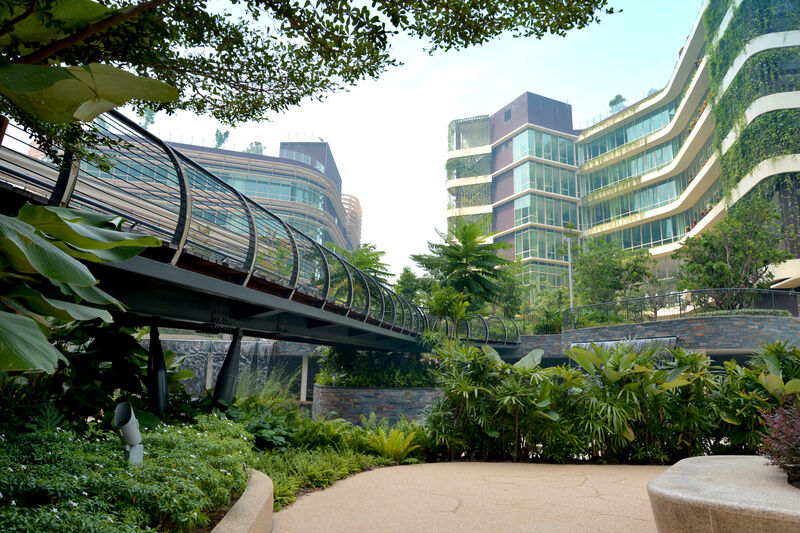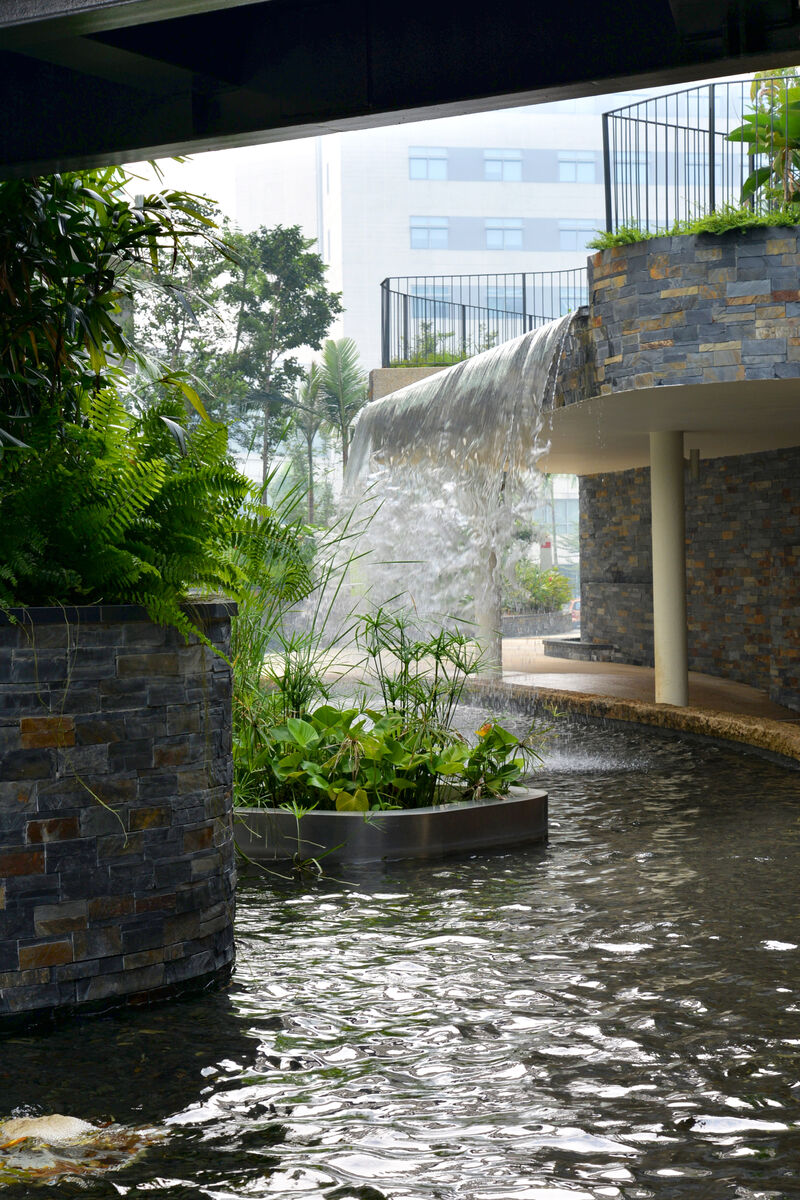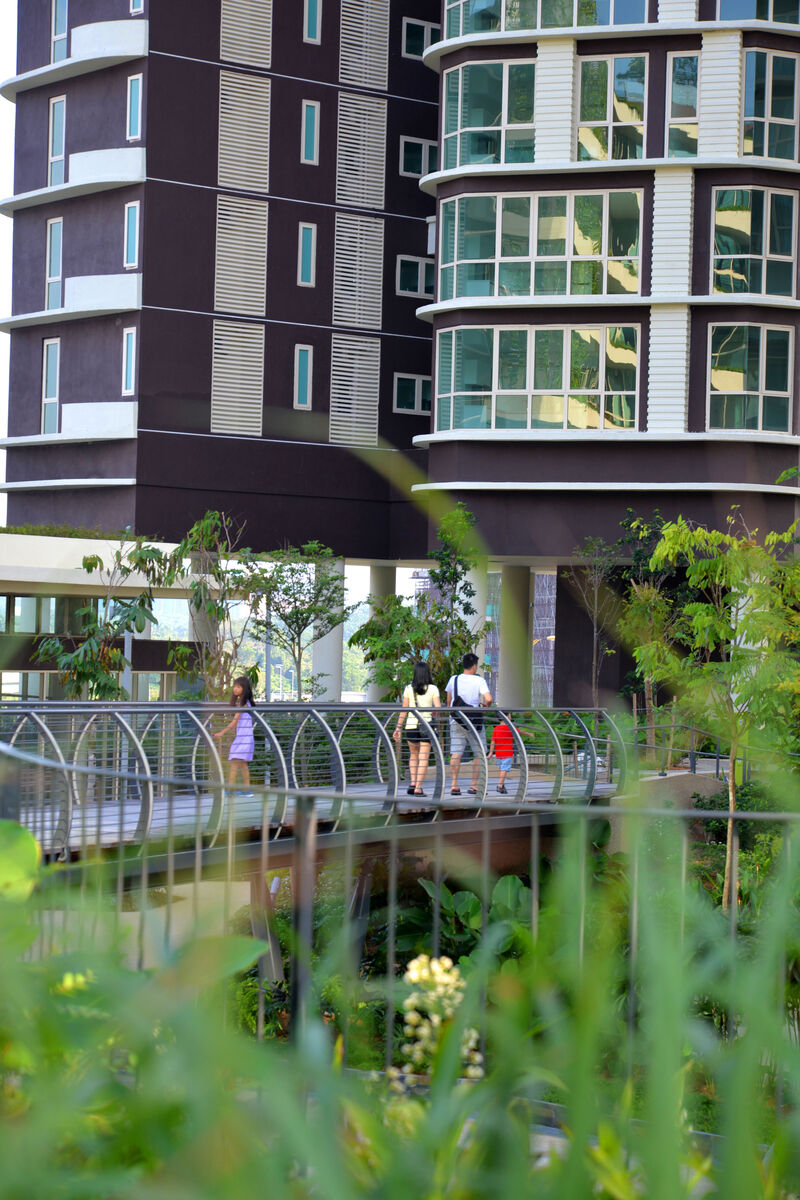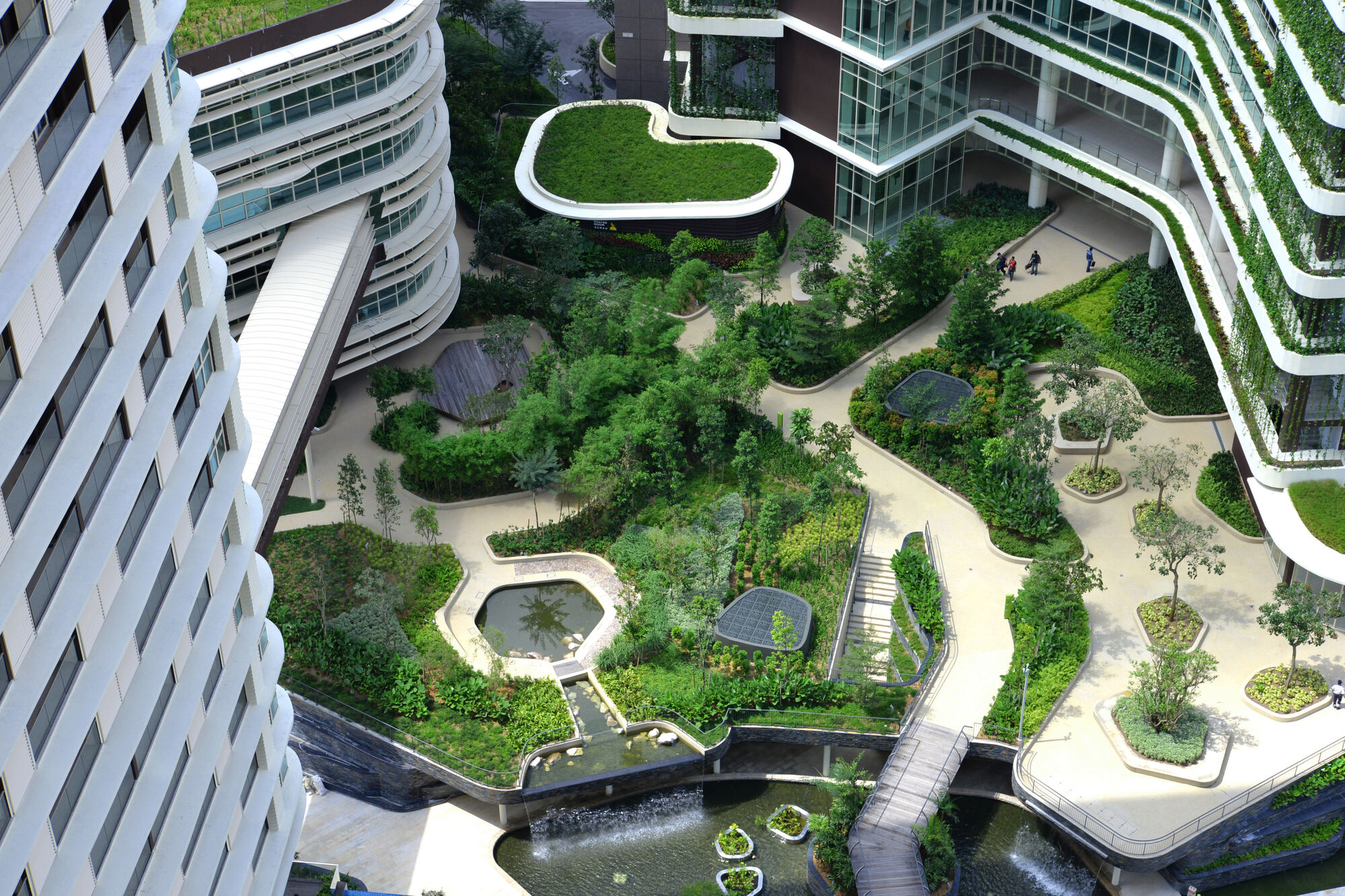 Awards
SILA Silver Award for Commercial Buildings

Winner
Project Info
Client:

Pulau Indah Ventures Sdn Bhd

Project Manager:

CapitaLand Ascott Project, Management Sdn Bhd

Architect:

aQidea Architects Sdn Bhd

Structural Engineer:

Jurutera JRK Sdn Bhd

M&E Engineer:

Li-Zainal Sdn Bhd

Cost Consultant:

Unitech QS Consultancy Sdn Bhd

Local Partner:

PTA Design Sdn Bhd