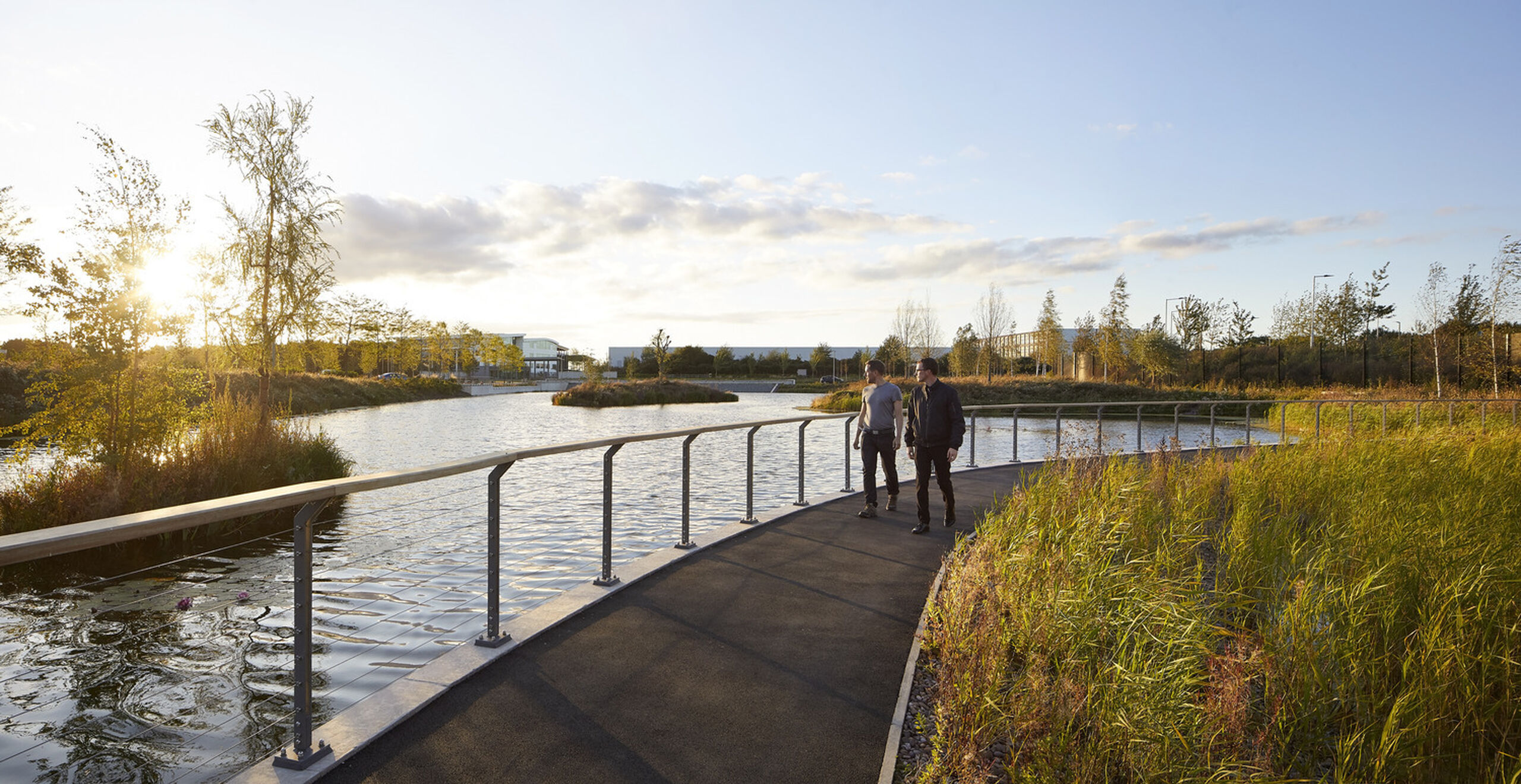 Advanced Product Creation Centre
Gaydon, UK
This visionary project has seen the creation of a globally significant base for Jaguar Land Rover and given its working community a diverse and welcoming home.
The 11.4 hectare landscape plays a pivotal role in the projects strong sense of character and place. It responds to the sites history with a design that is defined by clean lines for access and views complimented by the bold use of water features and an intelligent planting pallet. The design efficiently meets the functional requirements of site security, servicing and access, together with softer and more social aspects such as well-being and contact with nature.
The importance of contact with nature was a driving force for the design process. We wanted to enable the working community at Jaguar Land Rover to feel refreshed and reinvigorated to support their innovative and pioneering work. This was achieved by physically pulling landscape spaces into the built form, aligning views through the building, encapsulating key routes with seasonality, providing outdoor amenity space along with recreational routes, and diversifying the habitat profile.
We envisioned and implemented a hard-working landscape that responds to the scale of the surrounding campus-style environment whilst having the flexibility to meet the future needs of the company. This included using water creatively in the landscape and public realm, creating an interwoven network of green and blue to enhance the character of the landscape and greatly enhance biodiversity.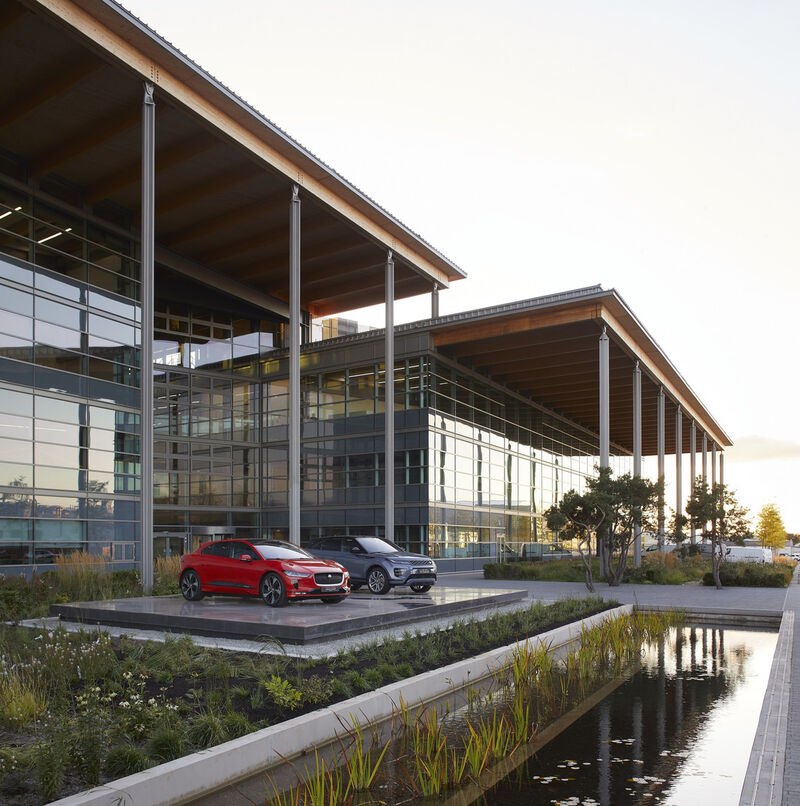 Photography Hufton+Crow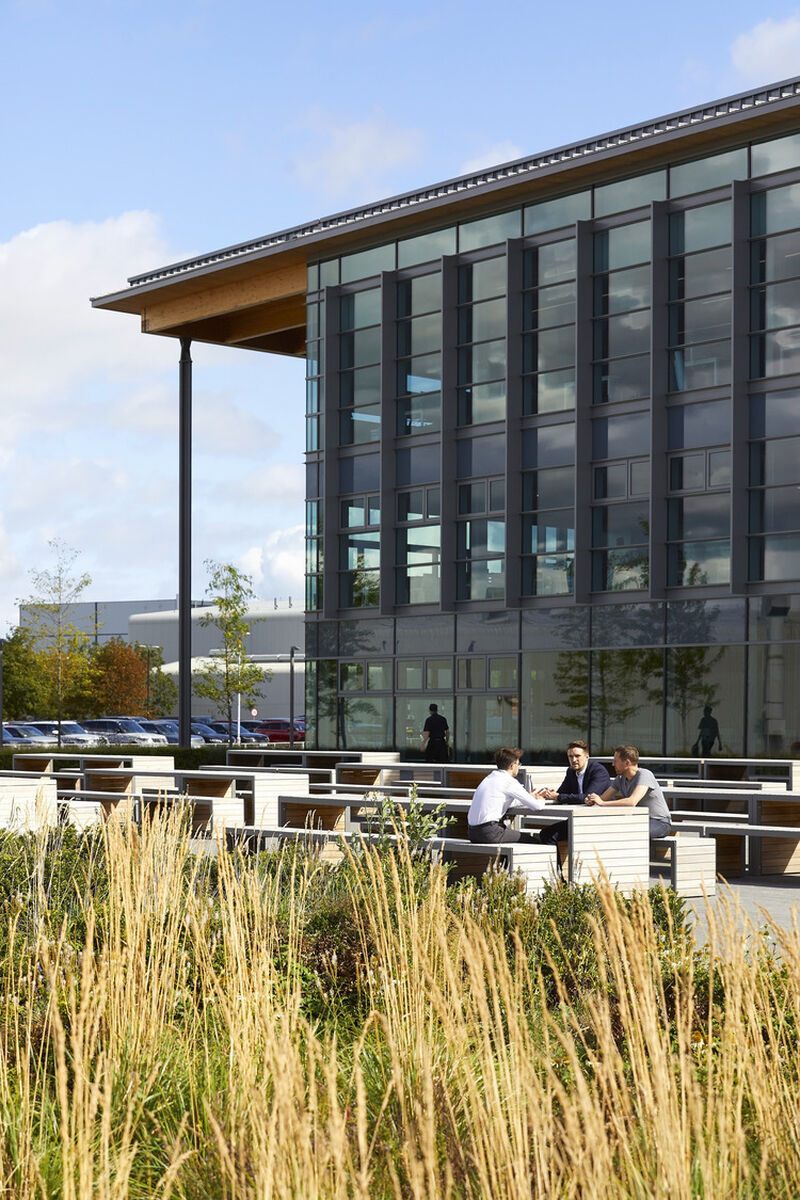 Photography Hufton+Crow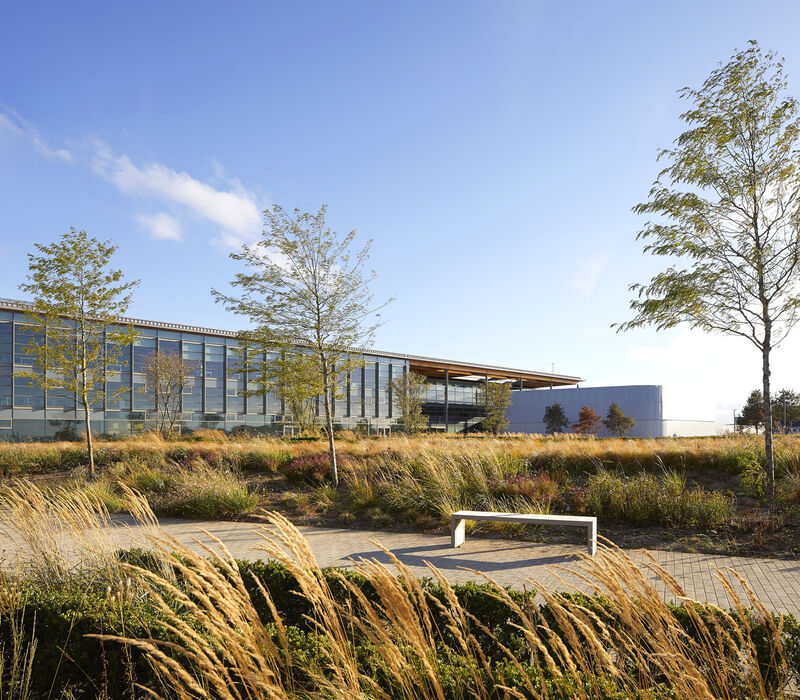 Photography Hufton+Crow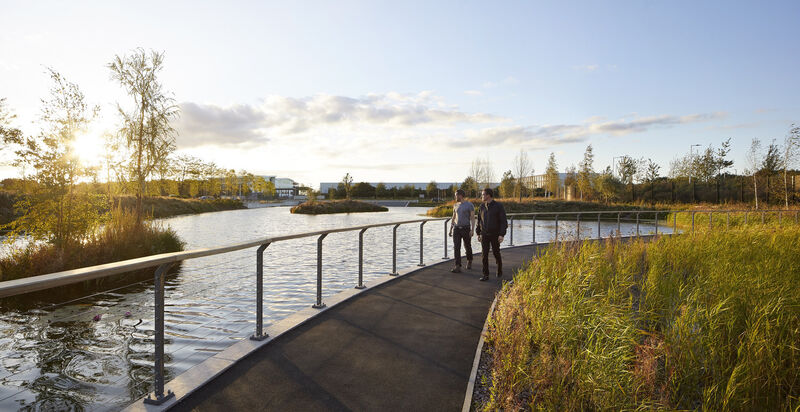 Photography Hufton+Crow
Photography Hufton+Crow
Awards
RIBA West Midlands Award

Winner

RIBA National Award

Winner

Natural Stone Awards - Landscaping

Commended

RICS Social Impact Awards – Commercial

Winner
Project Info
Client

Jaguar Land Rover

Architects

Bennetts Associates Architects

Engineers

Buro Happold