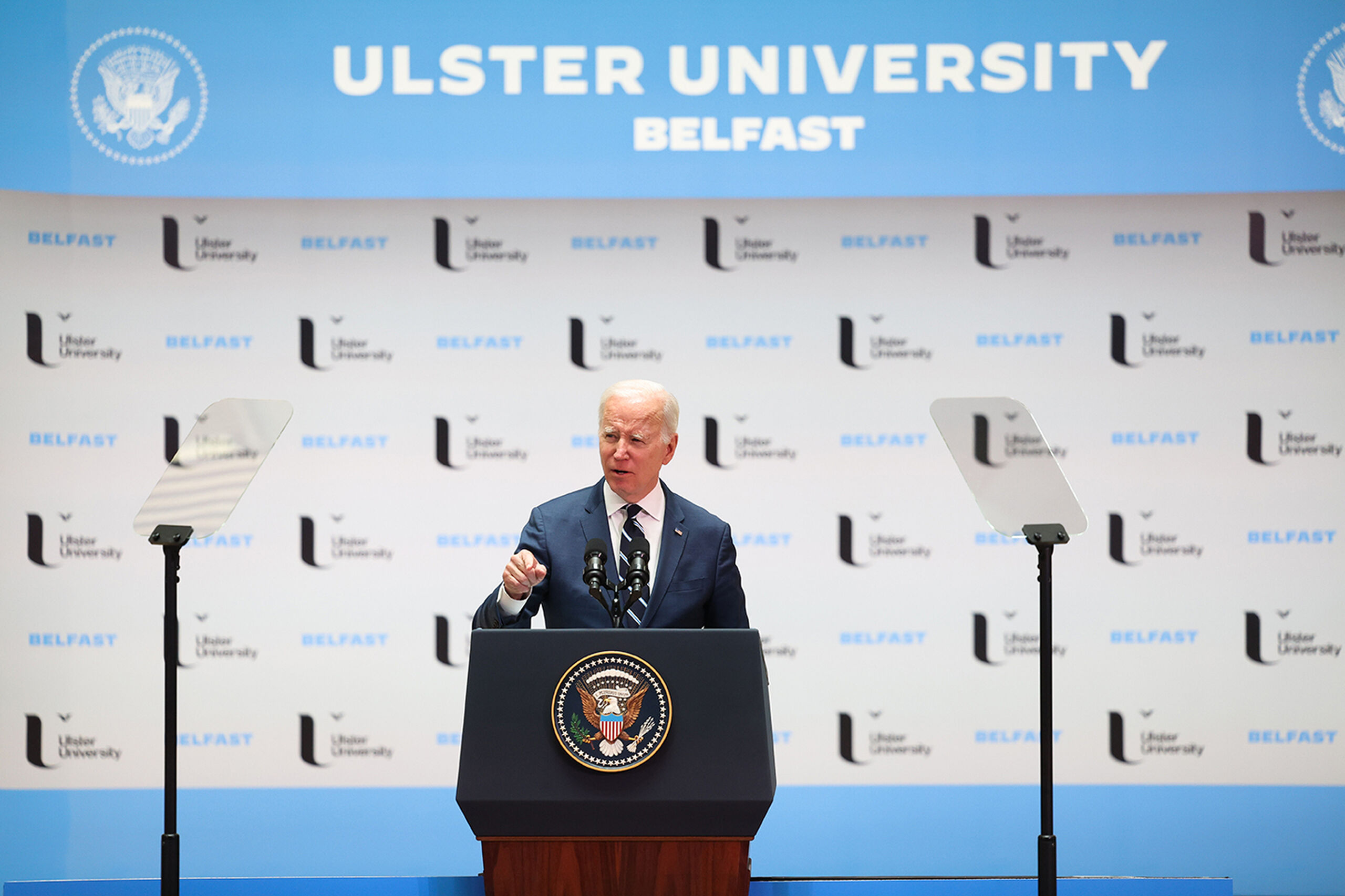 25th Apr 2023
US President delivers keynote address at Ulster University's Belfast Campus
The President of the United States of America, Joe Biden, has delivered a historic keynote address at Ulster University's Belfast Campus, designed by FCBStudios in partnership with landscape architecture practice Grant Associates, to mark the 25th anniversary of the Good Friday Agreement.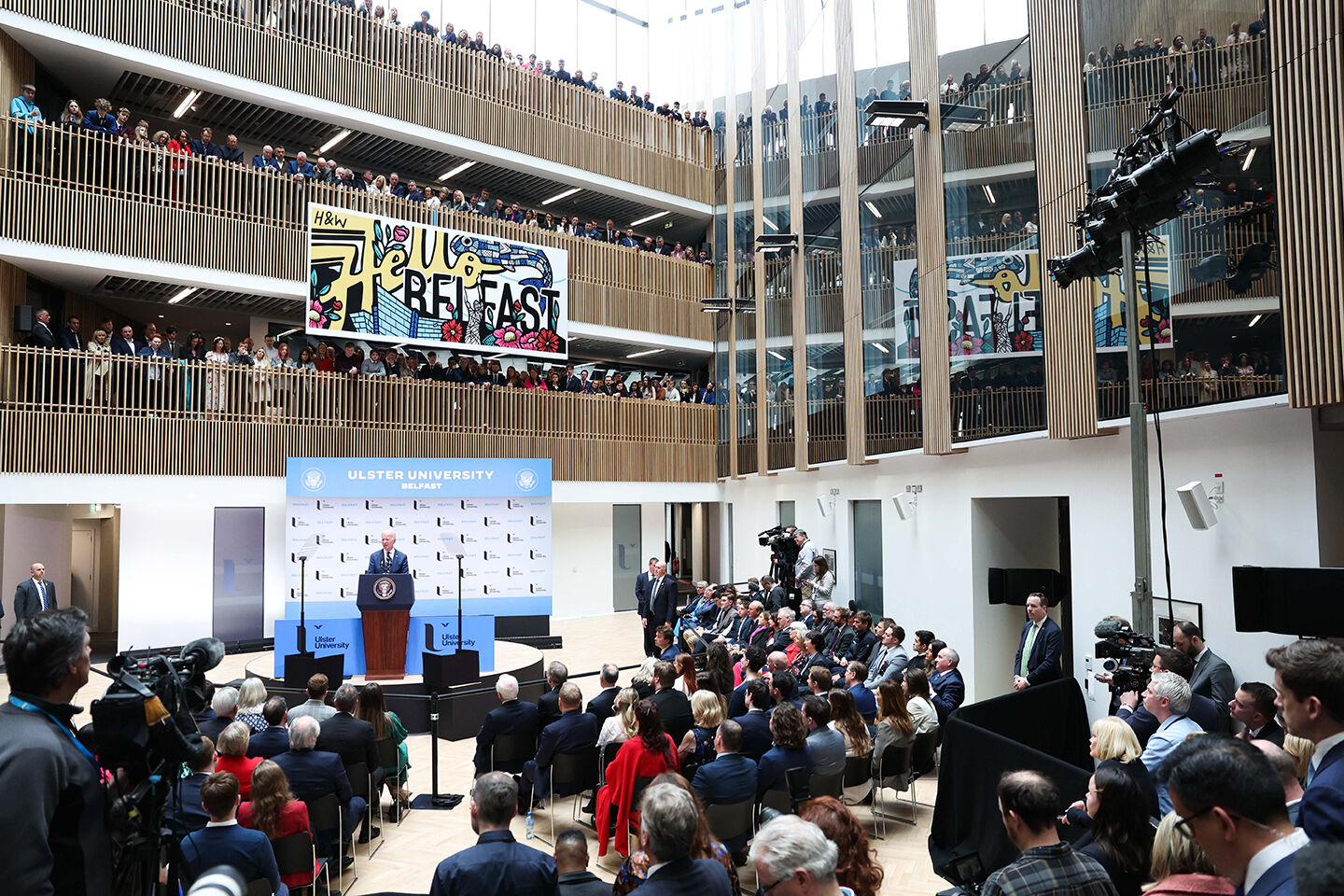 Thank you for hosting us today at this beautiful new Campus of Ulster University. It is good to see Belfast city alive with commerce, art and inspiration; the dividends of people are all around us. Where barbed wire once sliced up the city, today we find glass letting the light shine in and out. It has a profound impact [and is a] testament to the powers and possibilities of peace.
Joseph R. Biden, 46th President of the United States of America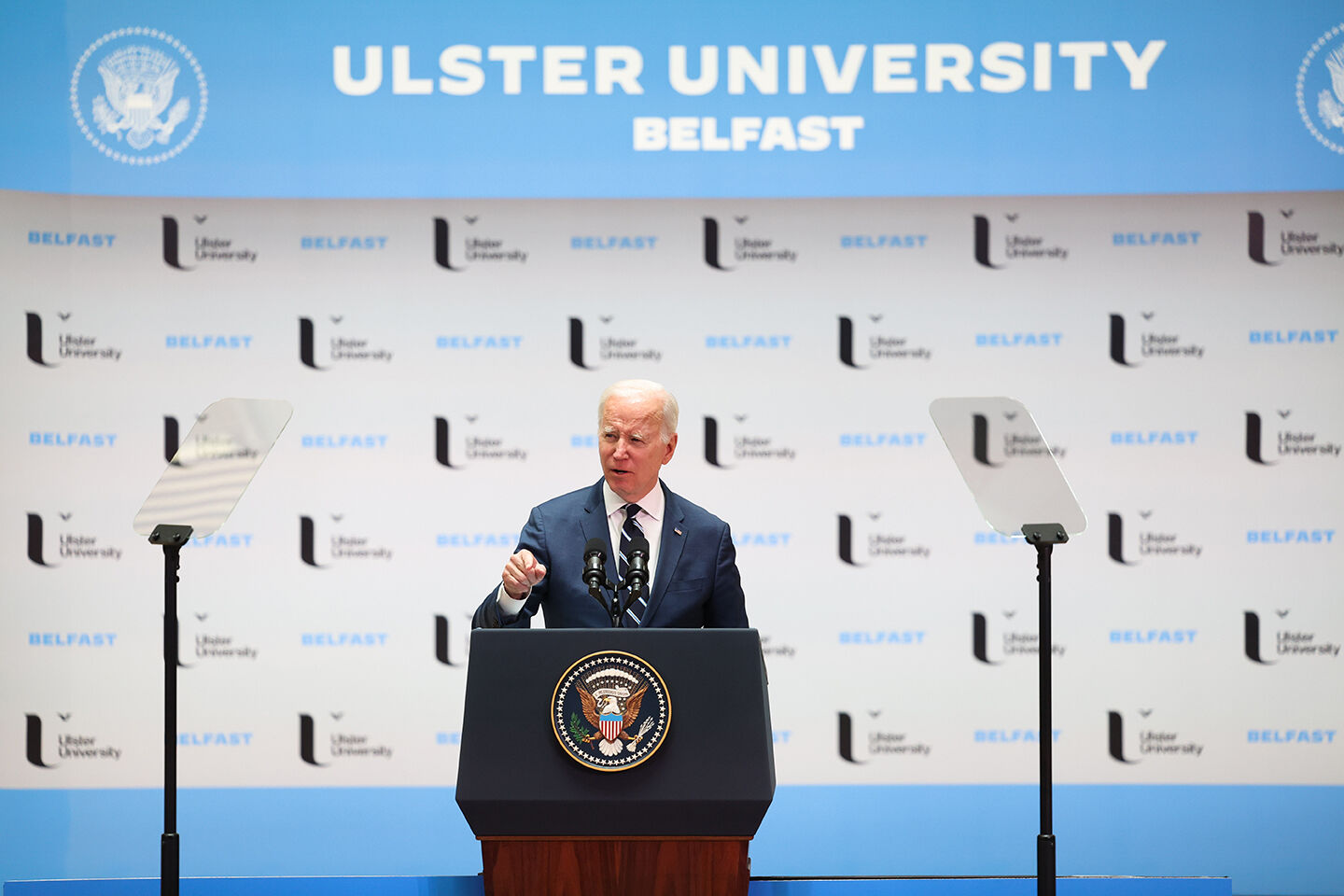 Grant Associates has been responsible for the design of the public realm at Ulster University's Belfast Campus. The landscape design draws inspiration from the Basalt outcrops of the local Antrim Hills and landscape of the Lough Nature Reserve.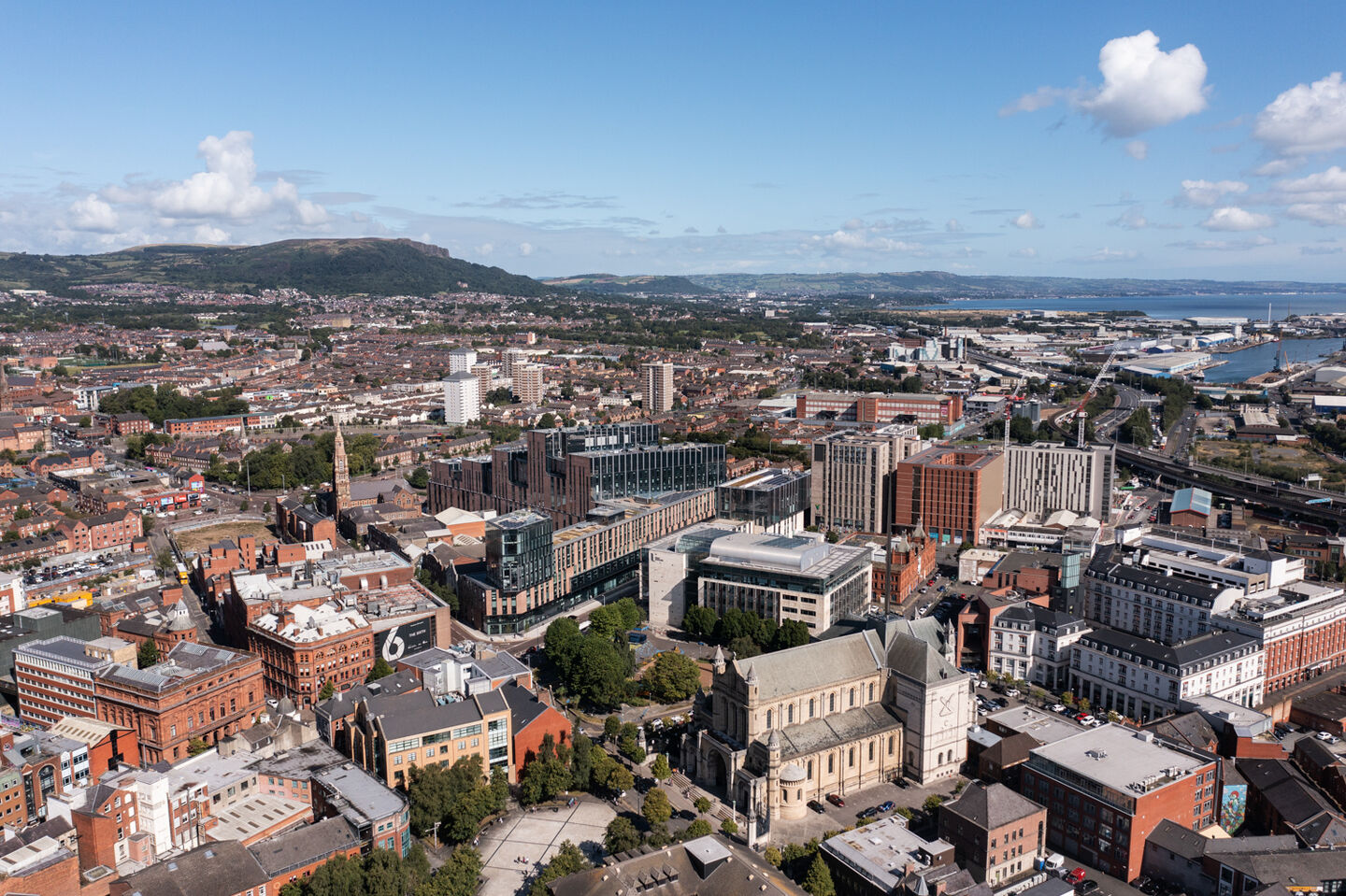 A distinctive paving pattern aligns with the York Lane facade, reinforcing the main pedestrian axis through the campus. The rock strata metaphor is continued from the paving into stone benches, creating layered interventions within the public realm that provide opportunities to sit and pause. A series of roof gardens and accessible terraces continue the geometry of the building and ground plane visible from different floors across the campus. The planting includes species of both local and national significance to increase the local biodiversity and habitat provision.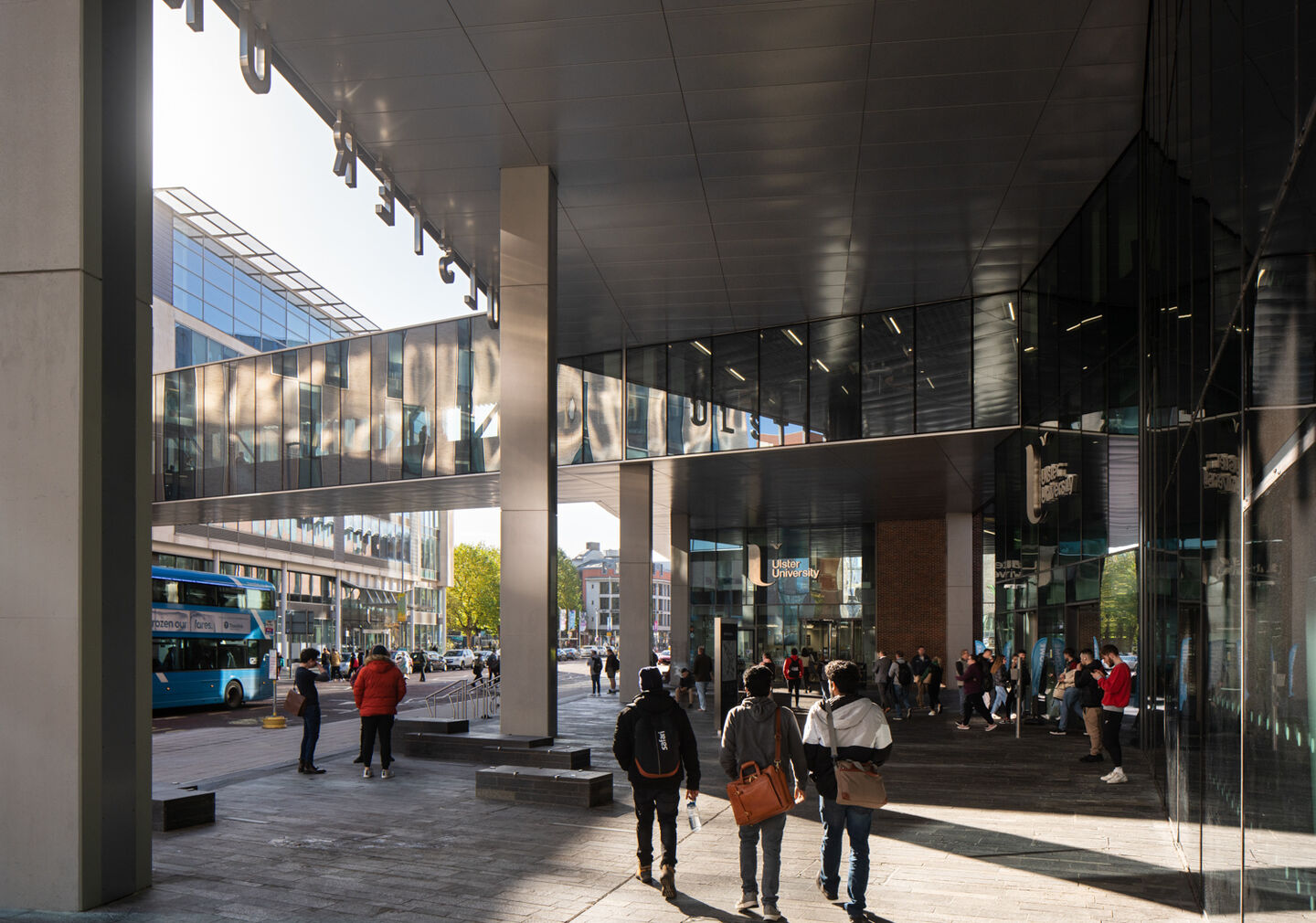 Ulster University's Belfast Campus has been an important project for Grant Associates as a practice, in close collaboration with FCBStudios. It's been, and continues to be, a great privilege to design and deliver a campus in the heart of the city that is welcoming and inclusive, and that encourages connections to be forged between students, academics and local industry and the wider community. Publicly accessible lower floors reinforces the important message that this is both a civic building and a valuable community asset.
Andrew Haines, Senior Associate at Grant Associates

Image credits: Ulster University and Donal McCann.