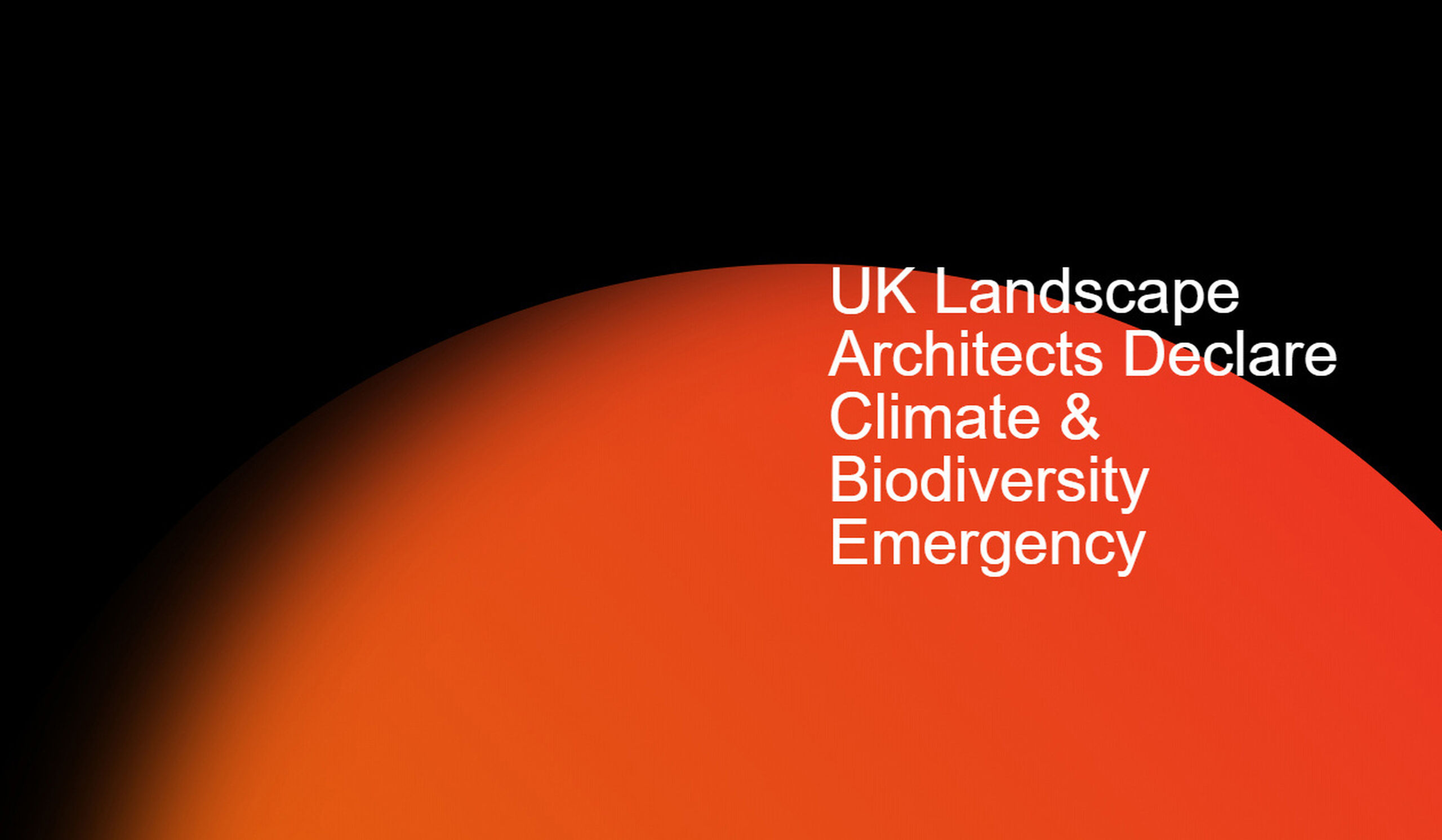 1st Nov 2021
UK Landscape Architects Declare: Looking to the future
Andrew Grant, founder and director of Grant Associates, is one of the founding members of UK Landscape Architects Declare (UKLAD), part of Construction Declares. In the latest issue of Landscape, The Journal of the Landscape Institute, Andrew provides an update on progress as the world turns its attention to COP26.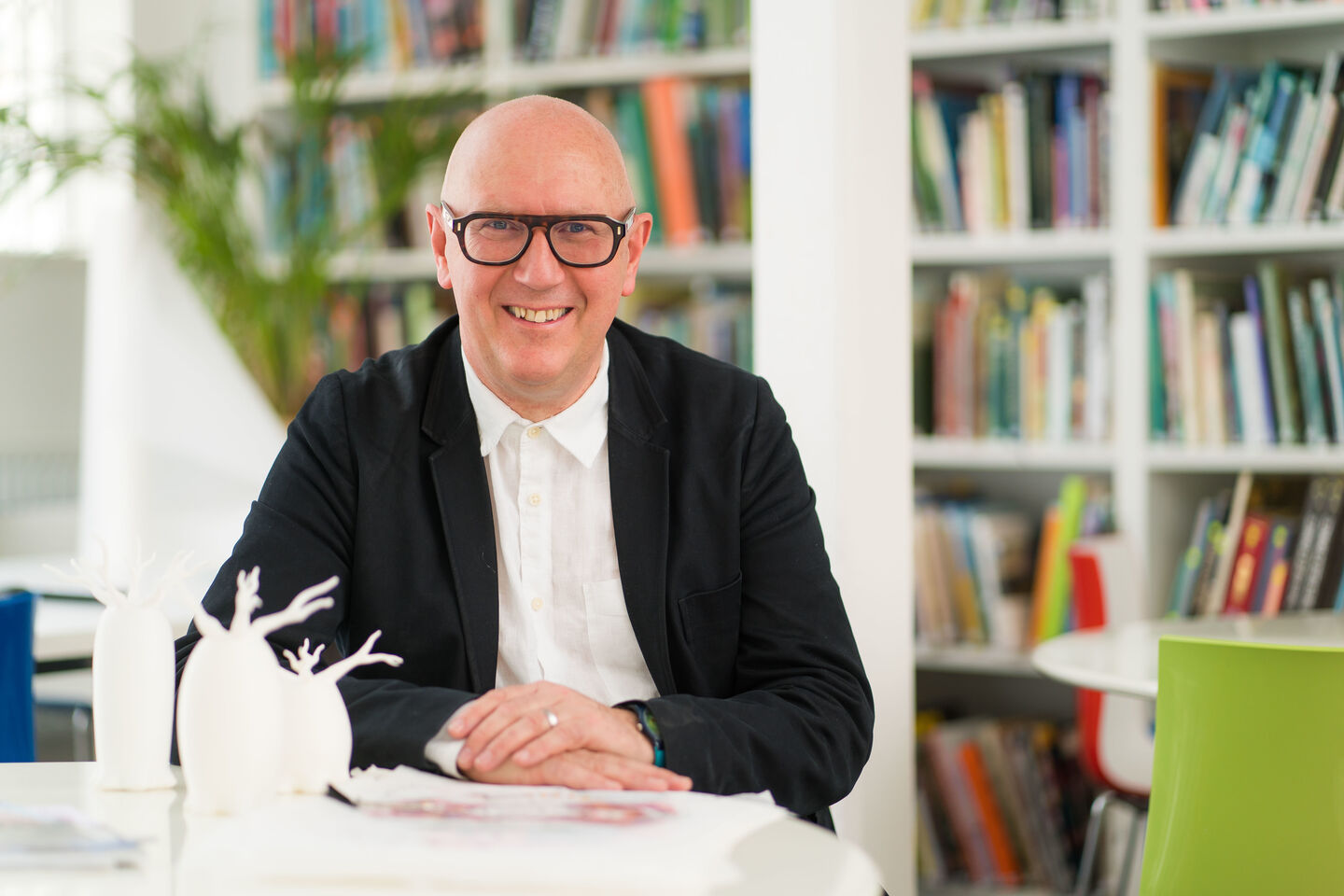 If we don't change the way we think, plan, design and act, then the world as we know it will be gone. I think we are all trying to figure out how we as individuals, landscape practices and institutions can respond to this crisis.
Andrew Grant
In late 2019 I got a call from Peter Clegg, one of the founders of Architects Declare, to say they were encouraging other professions to establish the equivalent campaigns under the Construction Declares banner, and to ask if I would be able to organise a UK Landscape Architects Declare (UKLAD) group. Within a few days, I had made contact with a number of other practices, and it was clear there was a big appetite to establish such a campaign – one both independent from institutions and sponsors but also representing a collective opinion between landscape practices.
Whilst wanting to echo the Architects Declare and the subsequent Engineers Declare commitments, we recognised the need to shift the emphasis towards matters that have greater relevance to us as landscape professionals and to fill the gaps left by the other manifestos. Our list of commitments came through a collaborative review between the initial group of founding signatories, and I consider it a powerful call to arms for the landscape and environmental design world. Within UKLAD, we now have a Steering Group of four landscape architects representing different perspectives on the profession. These are Lise Benningen from Grant Associates, Carolyn Willitts from CW Studio, Carwyn Thomas from Colour, and David Finch from Churchman Thornhill Finch.
Since going live in 2020 we quickly gained support, and at the time of writing (in July 2021), we have 146 signatories representing almost a third of all UK landscape practices. We have also encouraged the setting up of equivalent international signatory groups, such as Singapore Landscape Architects Declare, which has adapted the manifesto to the needs of South East Asia. Whilst this collective support for the manifesto is really encouraging, the more difficult task is to know and understand whether it is being enacted and to what extent it has influence?
In early 2020, just as we were really starting to mobilise our collective ideas and approaches to the challenge, the COVID-19 pandemic hit, adding a different and immediate survival challenge. It is interesting to reflect on this past year, since it has highlighted the fragility of our individual and collective ambition and has shone a light on the challenges ahead. Here are some of those challenges and opportunities.

Construction Declares
This collective movement of architects, engineers, project managers, contractors and landscape architects now has over 6000 signatories of organisations worldwide, of which just over 150 are landscape architects. The CD vision is for "a transformed built environment – planned, constructed and operated within planetary boundaries, delivering positive social impacts for all." The power of CD comes from its cross-industry representation and the cumulative strength of its arguments and proposals. Despite that, there remains an ongoing debate about how CD can optimise the messages coming from this significant body of organisations within a political and institutional context of competing opinions, inaction and prevarication.
Making our small but important landscape voice heard in such a discussion, that is inevitably focussed on carbon and climate, is often very difficult and whilst many architectural and engineering practices have been able to allocate full time individuals to the cause, it is less easy for smaller organisations to commit such resources. The challenge to us is to be forensic about what we can add to the debate and not try to duplicate the extraordinary work of the other professions. In such sessions, we have learned to focus our contributions on ecosystem thinking and nature – soils, water, ecology and biodiversity.
As Lise Benningen of Grant Associates suggests: "it is crucial that ecosystems need to be at the front of the discussion. Biodiversity is fundamental to natural capital, and the collapse of ecosystems will result in permanent destruction of our environment."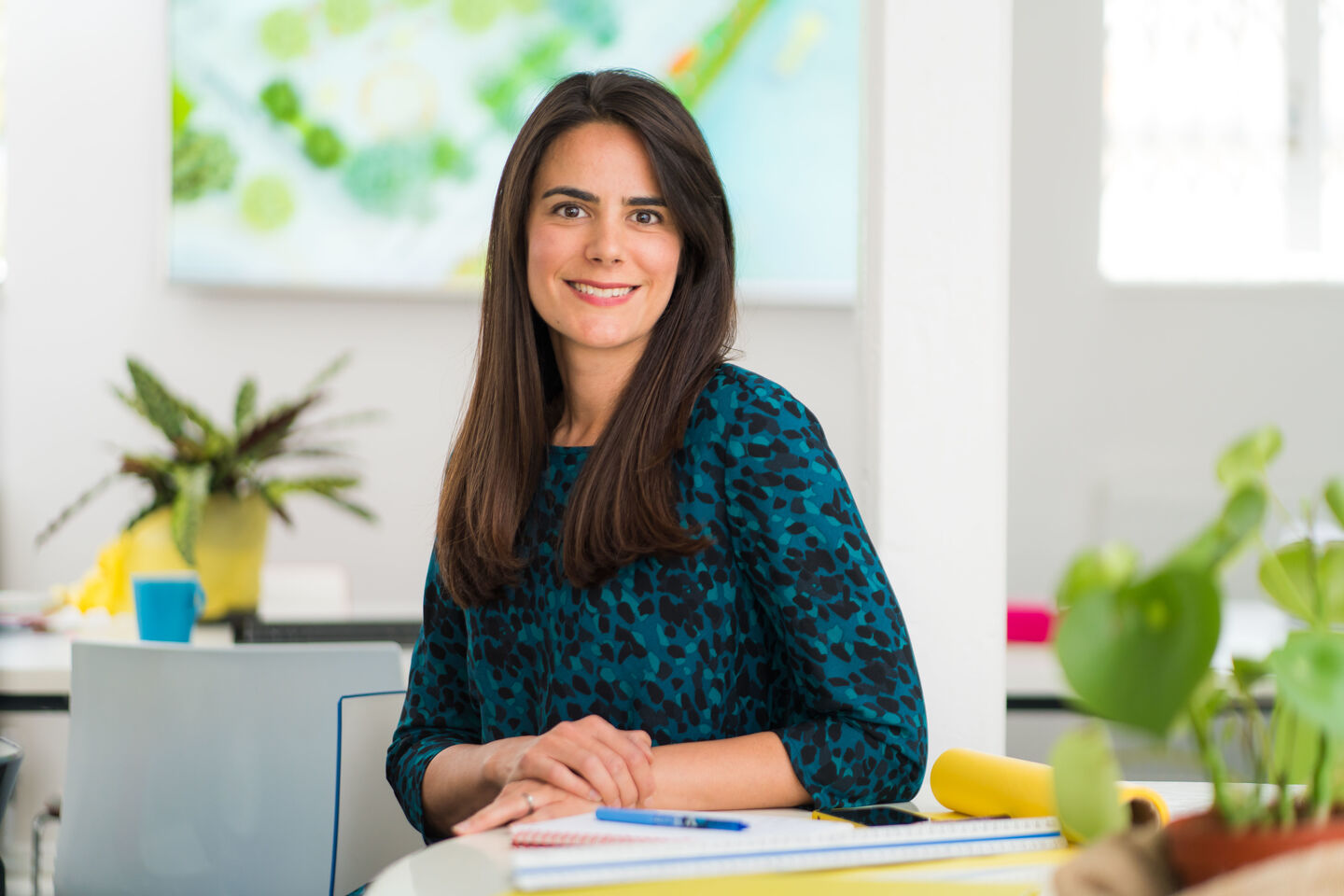 Luke Engleback of Studio Engleback, a founding signatory, echoes this: "The climate and biodiversity emergencies are linked as one affects the other. Natural systems are complex, and much biodiversity is unseen, but essential to keep them running. Biodiversity provides the spares, repairs and player substitutes to enable ecosystems to provide an array of services that benefit people – including sequestration and storage of atmospheric carbon; with less biodiversity there are fewer (or no) spares, poorer repairs, and only injured substitutes are available; that is why regenerative landscape design and planning is about improving the functionality of biodiverse landscapes in urban or rural contexts."
Lynn Kinnear of Kinnear Landscape Architects, another founding signatory, says: "As a group we have the tools to initiate a fundamental shift in the way that we view development and the relationships between the city and ecology. Prioritising geography, ecology and natural systems and making new places which are intrinsically sustainable and adapting our cities to prioritise these goals is the way forward. Making change at grass roots, such as eating seasonal, locally-grown plant-based diets, up to city wide strategic manoeuvres, such as allowing rivers to take their natural course with development placed lightly. Scientific progress alone will not heal the wounds, we also need to look back and remind ourselves how to live with and respect our natural systems."
It's an emergency!
We know what needs to be done, and we know we need to do it today, but how can we as a group of landscape professionals influence the pace of change? Government bodies, local authorities, commercial clients and large organisations are bound within procedures, risk assessments and management protocols that are often incapable of urgent action. Construction Declares believes the collective voice of the professions has greater weight to influencing Government policy, and greater capacity to offer viable options for all organisations commissioning and funding new development. Meanwhile, many members of UKLAD are represented in a variety of organisations and influencing bodies that seek to influence policy and action. Along with fellow landscape architect Louise Wyman, I am pleased to be part of the National Infrastructure Commission Design Group, which has published Design Principles for National Infrastructure projects based around climate, people, place and value. This places a clear focus on the need to plan and design major infrastructure around positive responses to the climate and ecological emergencies.
Bernie Foulkes, LDA Design, founding signatory, says: "LDA Design is authoring research on behalf of the RTPI with Vectos and City Science that looks at how an 80% reduction in carbon emissions from surface transport can be achieved by 2030, and how this can then find its way into spatial planning and design guidance. This is only one part of the challenge, but it's a good start."
Putting words into action
A change in mindset is needed to create a change in behaviour, but with all the best will in the world, I think we have all found it difficult to fully deliver against the commitments in the manifesto – partially because of some of the points above, but also because we are all on a fast learning curve and struggling with the idea we need to totally change how we operate. Almost 40 years of practice have not prepared me for the paradigm shift in direction we must all take, and whilst there is a clear improvement in the way projects are being planned and designed to address the climate and ecological emergencies, it is not yet universal and nowhere near fast enough.
Mary Bowman, Gustafson Porter + Bowman, founding signatory, says: "We had started by analysing our own in-house professional and personal practices including our transport habits, recycling, purchasing and procurement etc. Then COVID hit and we all vastly reduced our carbon footprints by default. We committed to giving everyone a day off specifically for CPDs related to sustainability issues with the aim of better educating ourselves. We now have a regular in-house sustainability workshop where we share films, projects, recent events and topics to do with sustainability. In my experience, real progress only happens through policy change. It has been interesting working in the city of Paris who gave their name to the Climate Accord and who try through their environmental policies of the 15-minute city, regreening the city and looking at site wide strategies to force architects, landscape architects and contractors to up their game."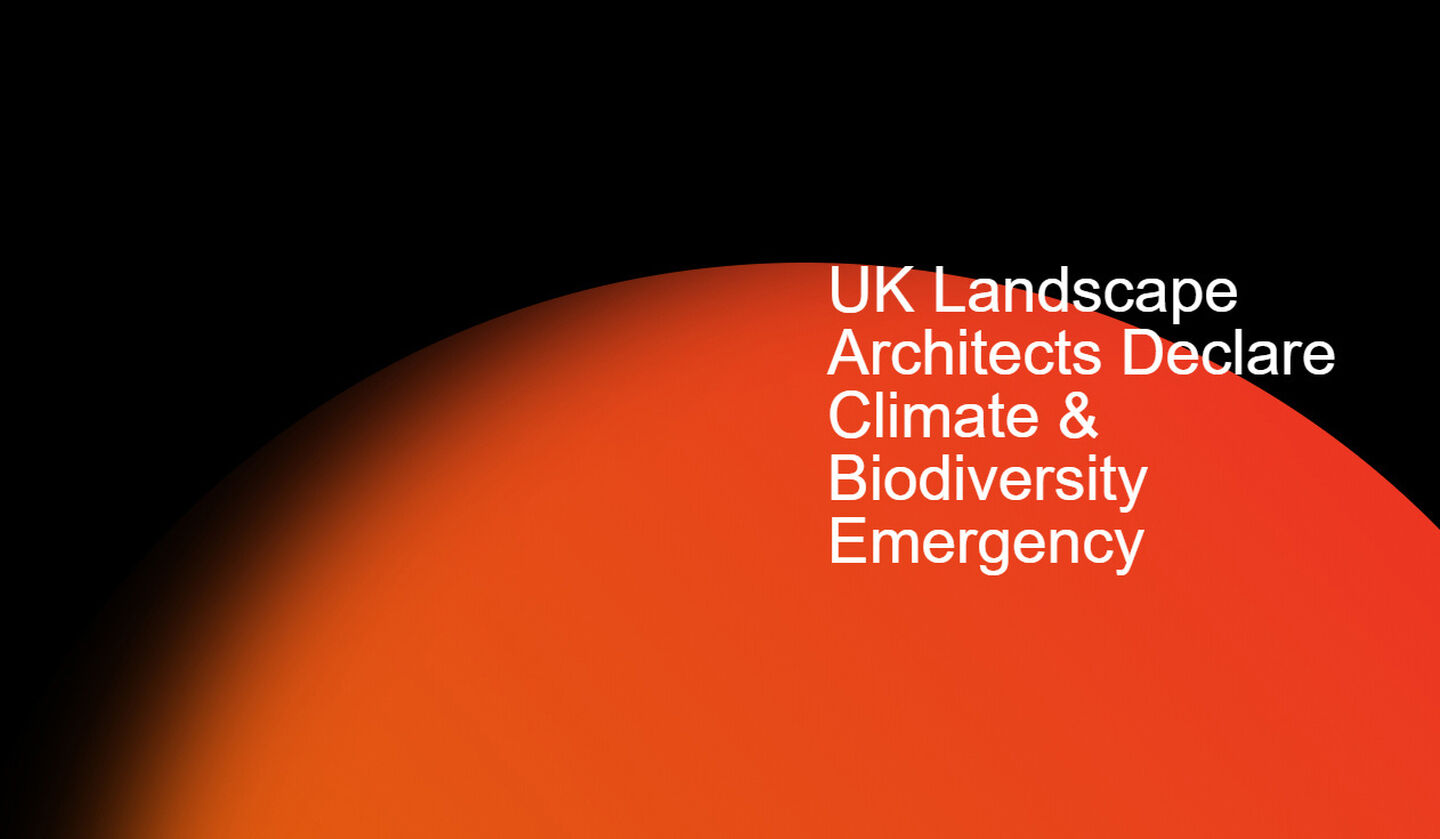 Armel Mourgue, Gillespies, founding signatory, says: "Building on the objectives of the manifesto, we are changing our working patterns to tackle these issues, using project charrettes to test our proposals against principles of mitigation, adaptation and resilience, as well as design quality. We have also started to test global carbon calculator tools on some pilot projects, planning through thought leadership how we could relate those to a UK setting and widen their use within the profession.
"Looking ahead, we are engaging with the next generation, and have approached a number of education providers to help with the curriculum promoting the profession of landscape architecture, and focus learning about people, the environment and how we can create a more sustainable and resilient future."
Johanna Gibbons, J+L Gibbons, founding signatory, says: "Transformative action is significantly less costly than the delay in 'bending the curve' of biodiversity loss. Critical infrastructure is the soil that lies beneath our feet, the water we drink and the air we breathe. Our place as landscape architects is to communicate through design, to inspire and effect action through our work, whether leading a group of teenagers through an open mosaic habitat, instigating a soil resource management strategy, or advocating for urban forestry. Incremental yet progressive interconnections are fundamental to reverse a pervasive detachment with nature, while ironically, a cascade of policy and guidance documents tumble forth in anticipation of COP 26 and in the light of everyday reoccurrence of what are now termed, 'extreme events'. Optimistically, we find creative enabling of community participation, on the ground from grass roots up, does render remarkable enthusiasm, and change in attitude. Whether at the British Library in Yorkshire transforming building blocks to woodland blocks, or at the Dalston Eastern Curve Garden, where cultural hub intersects with community composting, Biodiversity Net Gain is more than a metric. Its purpose is the radical reconnection with reality – human health and the health of our planet are inextricably linked."
Are we being radical enough?
Even the best intentions of the UKLAD signatories and the ambitious commitments in the manifesto seem inadequate against the rapid spiralling destruction of the global environment. When the Amazon is no longer sequestering carbon but releasing it, we know things are way worse for us than we hoped. Paul Hawken wrote: "We have an economy that tells us it is cheaper to destroy Earth in real time rather than renew, restore, and sustain it." Changing the economic model is key to restoring the biodiversity and the climate.
In her latest book 'Under a White Sky (the Nature of the Future)', Elizabeth Kolbert emphasises how global society, politics and economies are not acting fast enough to respond to these challenges, but that radical technologies and science are already being tested that may offer some respite, although these will inevitably bring their own problems. Meanwhile, the scientist E.O. Wilson has proposed that half of Earth can and should be set aside for nature "Like it or not, we are the stewards of the living world. Our own ultimate future depends upon that understanding" (Half Earth – our planet's fight for life, 2016).
What is the equivalent radical global landscape solution to retain the richness and diversity of global cultural landscapes and biodiversity, and how do we as a profession help to achieve that?
Bernie Foulkes, LDA, Founding signatory, says: "From now on, we surely must regard landscape as the fundamental physical and environmental building block that sustains life. Something way beyond beauty and aesthetics. Landscape is the best and most versatile term we have for the planet and our connection to the planet.
Our purpose as landscape architects is to hold humanity to account for this, and to ensure that landscape in all its extraordinary forms and in its widest meaning is never optional and only ever essential. It is simply arguing for the planet and arguing for life. Maybe the time has come to issue a rallying call to the landscape profession to work together and with others in the built and natural environment and work with the Government of the day to draw up a radical strategy and a grand plan to remake the British landscape from national to regional to subregional to city scale. This strategy would help determine clean growth, it would supercharge city greening, point us toward food and energy security, plan for water when its scarce and manage it during deluge and help nature recover from the furthest and remotest places right to our doorstep. It's New Lives and New Landscapes once again."
David Finch, Churchman Thornhill Finch, founding signatory, says: "We are a relatively very small proportion of the number of professionals signed up under the banner of Construction Declares, but it has become increasingly clear to me that our role should be the holistic advocate for the health and wellbeing of our communities and planet, whilst looking to minimise our carbon output, or even capturing of carbon.
The loudest conversation is centring around carbon, and understandably so, but in our world of interconnected networks of systems and habitats we need to raise awareness of the potential harm of singular approaches – scientists are just recognising this flaw and combining the two strands in decision making. It won't be a world saving without the biodiversity that our survival depends on. We all need to understand the biological implications of our actions – what are the damages on habitats caused by the production, maintenance and disposal of this product or finish? How is the maintenance of this tree or plant community, both past and in the future, impacting the local biodiversity and water cycle?
UK Landscape Architects Declare – looking to the future
We see our ongoing role in Construction Declares to keep reminding other professions of the fundamental links between biodiversity and climate change and to approach all solutions through ecosystem thinking.

Carolyn Willitts, CW Studio, says: "We have the first UK heat wave amber alert. There is flooding in Germany and Siberia is on fire. New York is hazy with wildfires and more than one billion marine animals along Canada's Pacific coast are likely to have died from a recent heatwave. It's 100 days until COP 26. Please sign up to Landscape Architects Declare if you haven't already."
Dan Pearson, Dan Pearson Studio, says: "It is now clearer than ever that our approach to everything requires a fundamental shift in perspective. No longer can human desire be the only engine for development. As landscape practitioners no-one is better placed to see the impacts of the climate emergency on the world around us. Starting with soil health, ecosystem integrity, water management and food production, it is our responsibility to make the invisible visible. To help make clear the interconnectedness of everything. To steer our clients towards a more radical view of environmental responsibility. To know when we are proposing too much intervention. To aim to tread lightly. To understand when less really is much more. To know when to take the lead from nature and to have the humility to see that nature knows best how to heal itself."
UKLAD is all about using our collective voice within the bigger and broader voice of Construction Declares to mobilise radical change. The more members we have and the more active and vocal they are, the greater our contribution to the biggest challenge of our age.
--
This article first appeared in Landscape, The Journal of the Landscape Institute, Issue 4, 2021, and has been republished with the editor's permission. The full feature can be found online in the title's 'Making COP26 Count' edition.