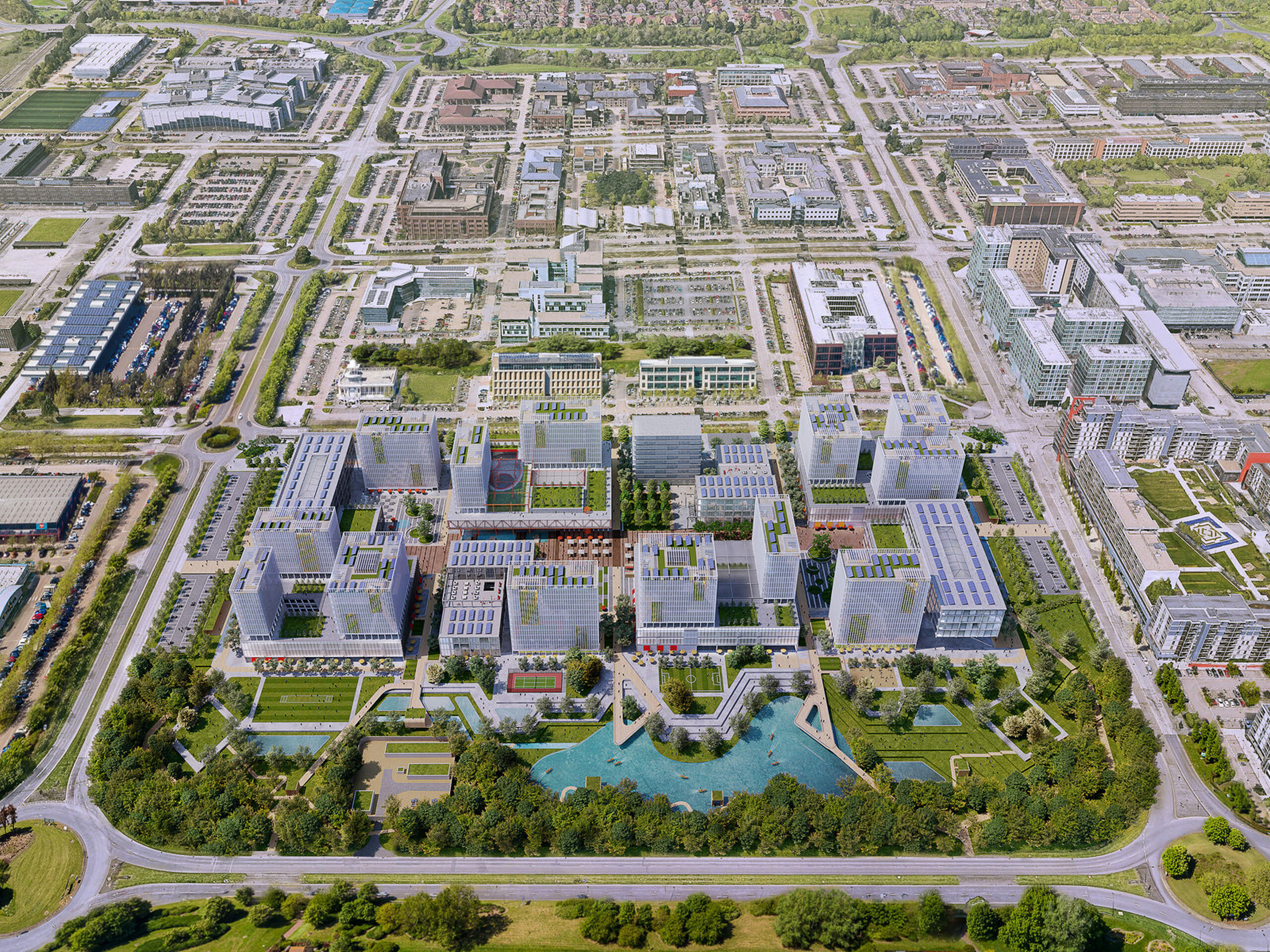 17th Jul 2019
Shortlisted masterplans for MK:U International Design Competition revealed
(Image courtesy of Hawkins\Brown)
A proposal by Hawkins\Brown with KCAP, BuroHappold Engineering, Sam Jacob Studio and Grant Associates is one of five masterplans shortlisted for the MK:U International Design Competition.
Milton Keynes originated as a place where knowledge, leisure, culture, technology and nature all come together, and this ambition continues to the present day. Milton Keynes University (MK:U) is a natural next step for the city as it becomes a place of national importance within the Oxford-MK-Cambridge corridor.
The original Milton Keynes Masterplan was likened to a net thrown across the English countryside, a layer of woven connections that mediates with the landscape. The Hawkins\Brown led team has taken this metaphor, the campus as a network of connections embedded within a landscape, to inform a masterplan designed around a series of gardens, courts and vistas.
The design brings people together in a series of flexible and deliverable, mixed-use buildings organised around a central spine. This generous landscaped promenade, on which every building has an address will become the beating heart of the campus – a place where memories are created and life-long friendships made.
View the shortlist gallery
here
.