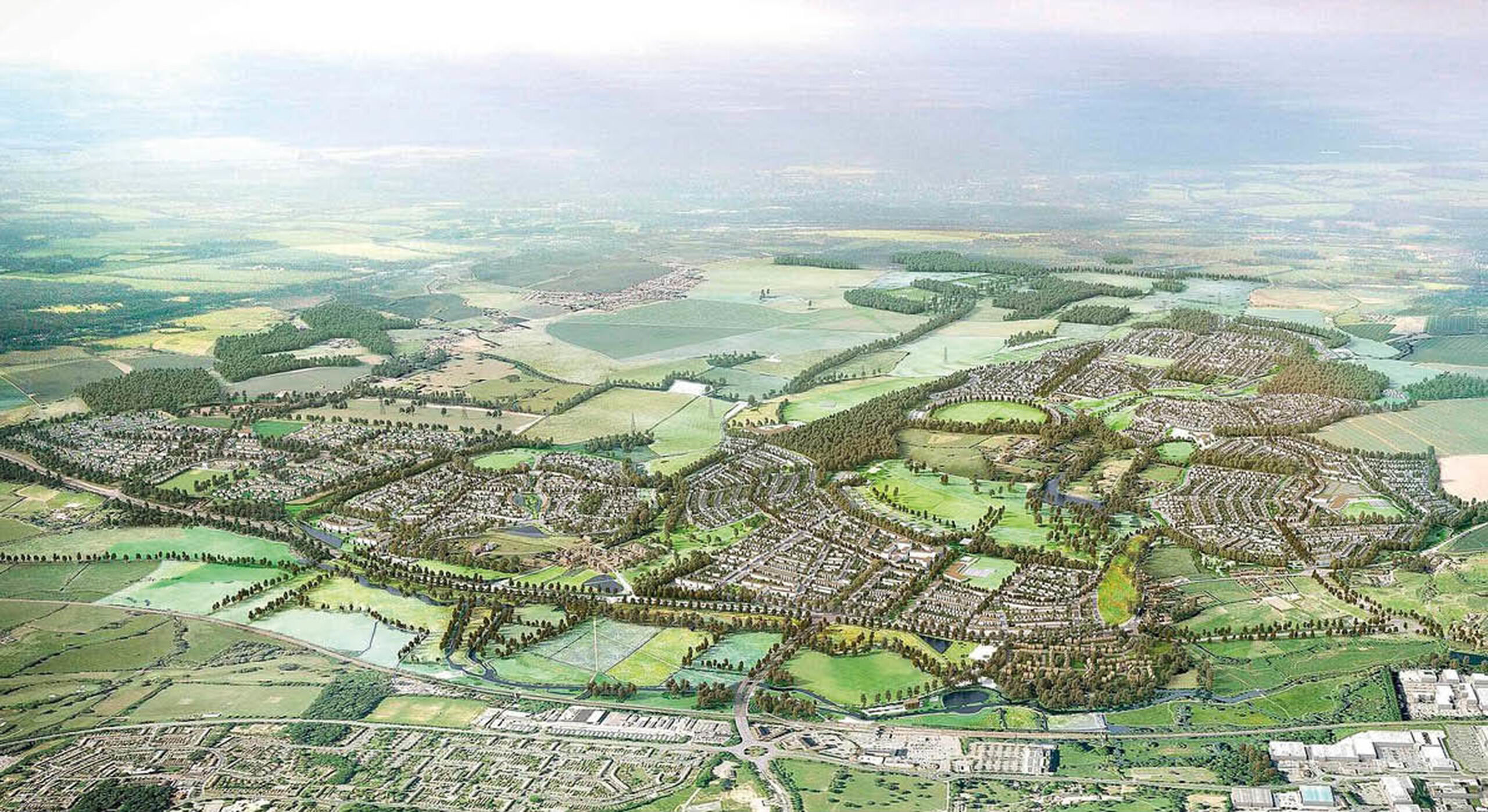 13th Apr 2023
Plans approved in East Hertfordshire for 8,500 new homes and six new villages
Planning permission has been granted to Places for People Developments for Gilston Park Estate, a new development that proposes six new villages delivering 8,500 new homes in East Hertfordshire.
Landscape architecture practice Grant Associates has been working with Places for People (PfP) Developments on the Gilston Area outline masterplan - the largest to ever be presented to East Herts District Council - since 2009. The site forms part of the wider Harlow and Gilston Garden Town, which has been earmarked by the Government for the delivery of 23,000 new homes.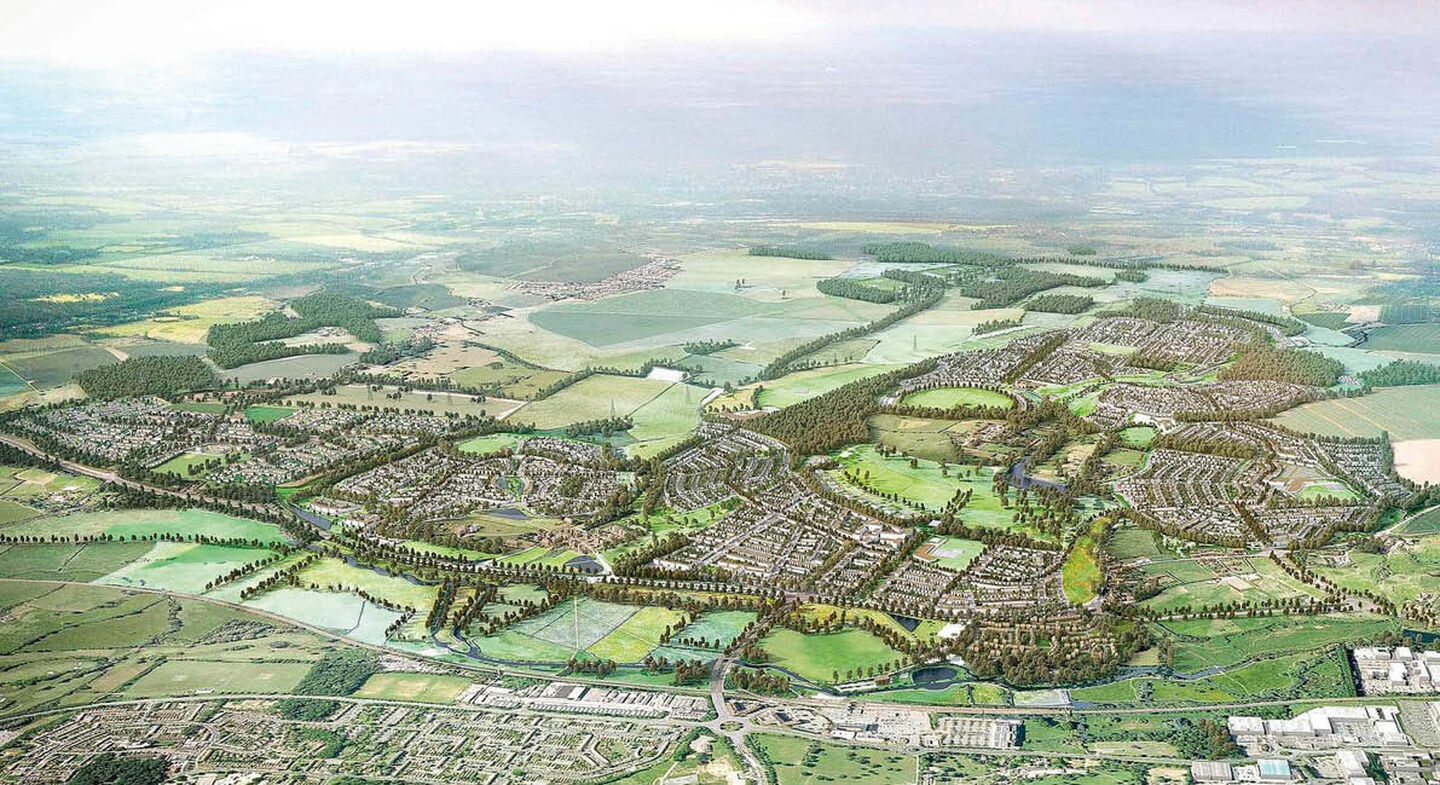 The next phase of Grant Associates' work is to develop the landscape parameters of the outline masterplan into a Strategic Landscape Masterplan that will be crafted with the key objective of creating a beautiful and resilient landscape to integrate the development proposals in their wider green infrastructure context. Grant Associates' intention throughout the development of the masterplan will be to create a framework for ongoing stewardship and curation of the landscape promoting increased biodiversity and habitat.
Working closely alongside Places for People and planning consultant Quod, Grant Associates looks to provide a framework for the successful delivery of the masterplan that encompasses all key elements of landscape management, including SuDS drainage and flood risk, ecology and biodiversity, heritage assets, and landscape integration. This will be achieved by developing and articulating the Natural and Historic Landscape Strategy into a clear and shared vision, and by identifying the character, purpose and use of each of the key landscape areas.
Following the resolution to grant planning permission for Gilston Park Estate, we look forward to now moving forward to the next phase of our work, which is further developing the Strategic Landscape Masterplan. This planning document and landscape-led vision will establish a landscape framework for the creation of a sustainable new community, through strategies to increase biodiversity habitat, enhance existing water courses and to provide access to countryside, sports and leisure and active transport. It considers the protection of heritage assets and existing communities, promotes regenerative land management and local food production.
Danny Nagle, Senior Associate at Grant Associates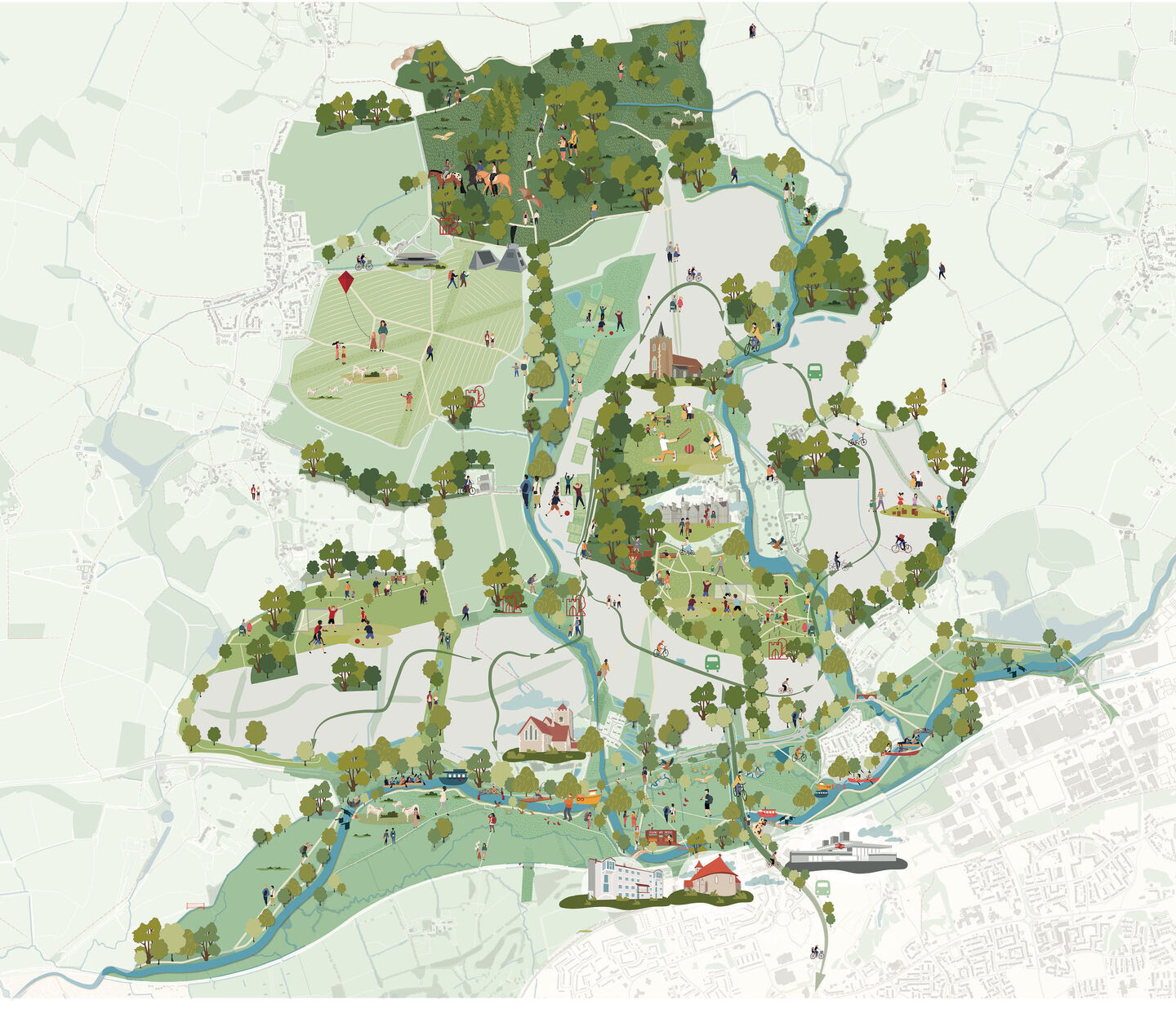 We are delighted to reach this significant planning milestone, getting the go-ahead for our twenty-year plan to build an inclusive and attractive new village community in Gilston. Our proposals for Gilston Park Estate clearly demonstrate what sets Places for People apart. We're not just another volume house builder; we are committed to adding lasting social value to the communities we build to make them the best for the people who will live, work and visit them. It is a responsibility we do not take lightly.
Adrian Bohr, CEO of Places for People Developments