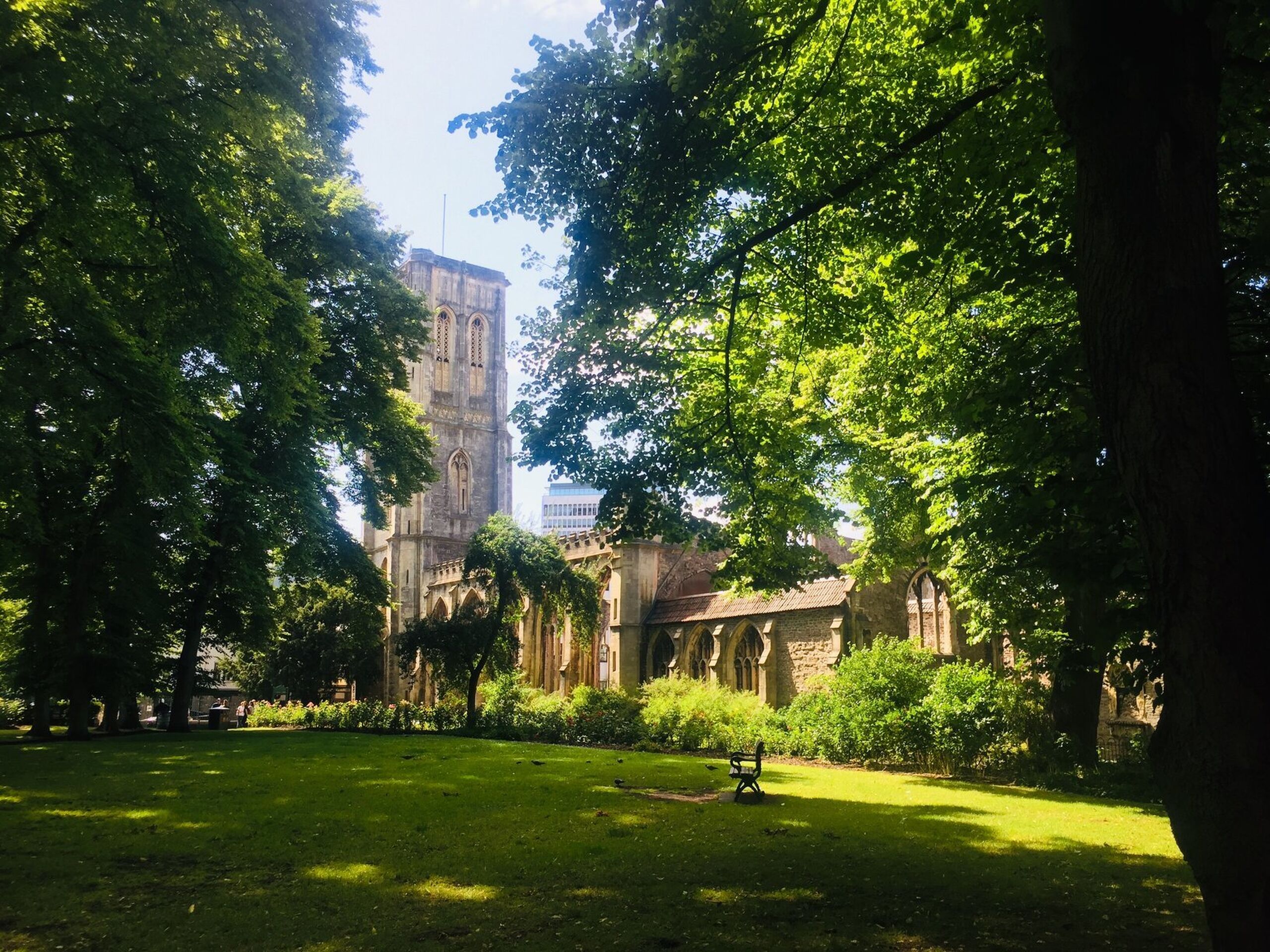 19th Jan 2021
Grant Associates to help revitalise historic Bristol church
Grant Associates is part of a team working to revive a historical site of worship in Bristol, which has stood empty and unused for the past 75 years.
Bristol's Temple Church and Gardens was originally built in the 12th century by the Knights Templar, with the existing church on the site dating back predominantly to the 14th century.
However, it has remained unused since the Bristol Blitz, during which both bombs and a resulting fire considerably damaged the site.
Despite being firmly etched in the heart of the city centre, and giving its name to Bristol's main railway station, the site has been abandoned ever since. It is currently one of the top 20 worst condition buildings belonging to English Heritage.
Now, Grant Associates is working with Bristol's Architecture Centre, English Heritage and Haworth Tompkins to revive the site.

Temple Church and Gardens is a site of sizeable historical significance in Bristol, which has sadly been neglected for close to a century now. The planned revival of this site seeks to place it firmly back where it belongs at the heart of the community in Bristol, while evolving its use and broadening its scope for today's world.
Andrew Grant, Founder and Director, Grant Associates