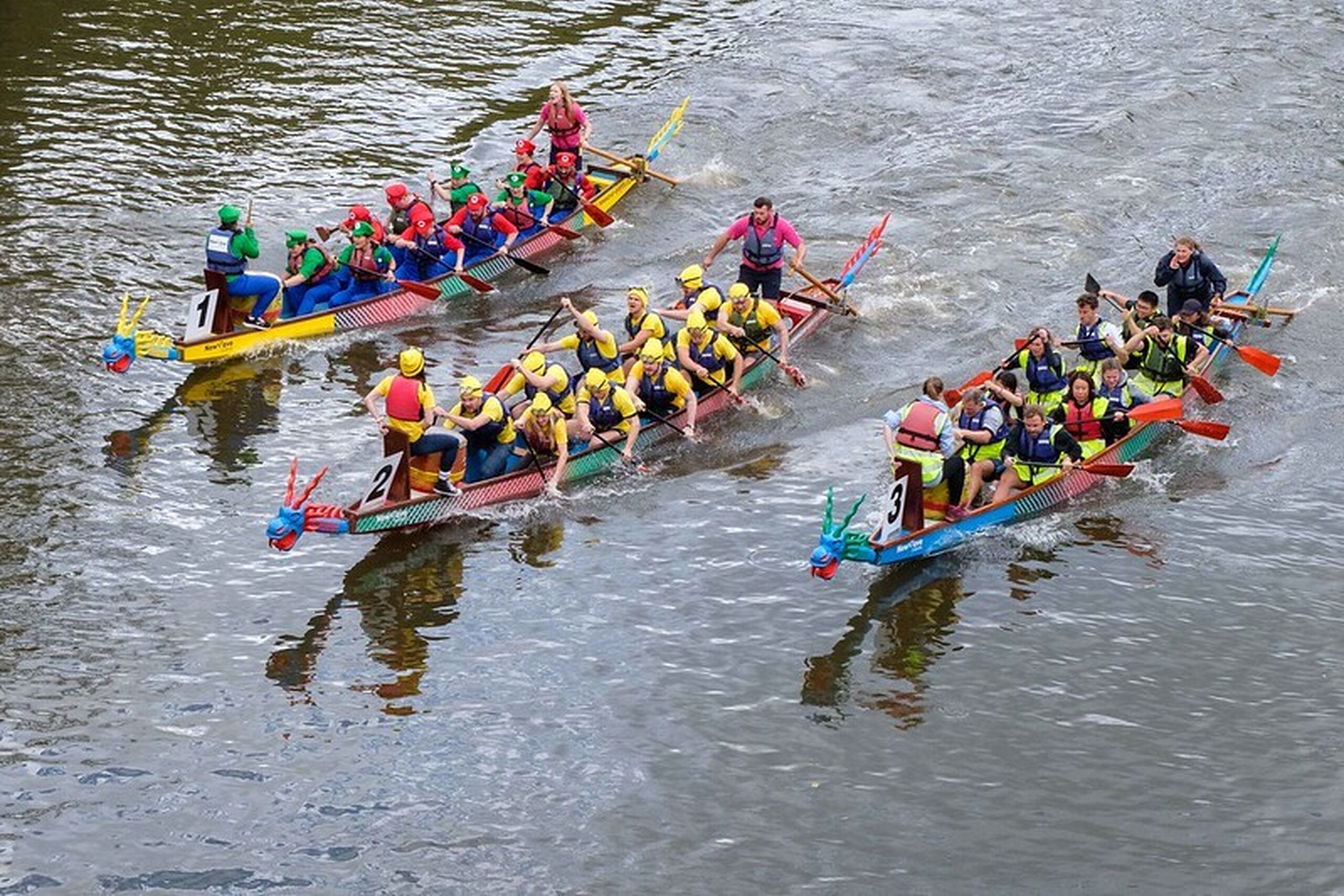 28th Sept 2023
Grant Associates takes on the Bath Dragon Boat Race for Rainforest Concern
Grant Associates was one of twelve teams that took to Bath's River Avon on Sunday 24 September for the annual charity boat race in aid of Rainforest Concern, Mentoring Plus and Designability.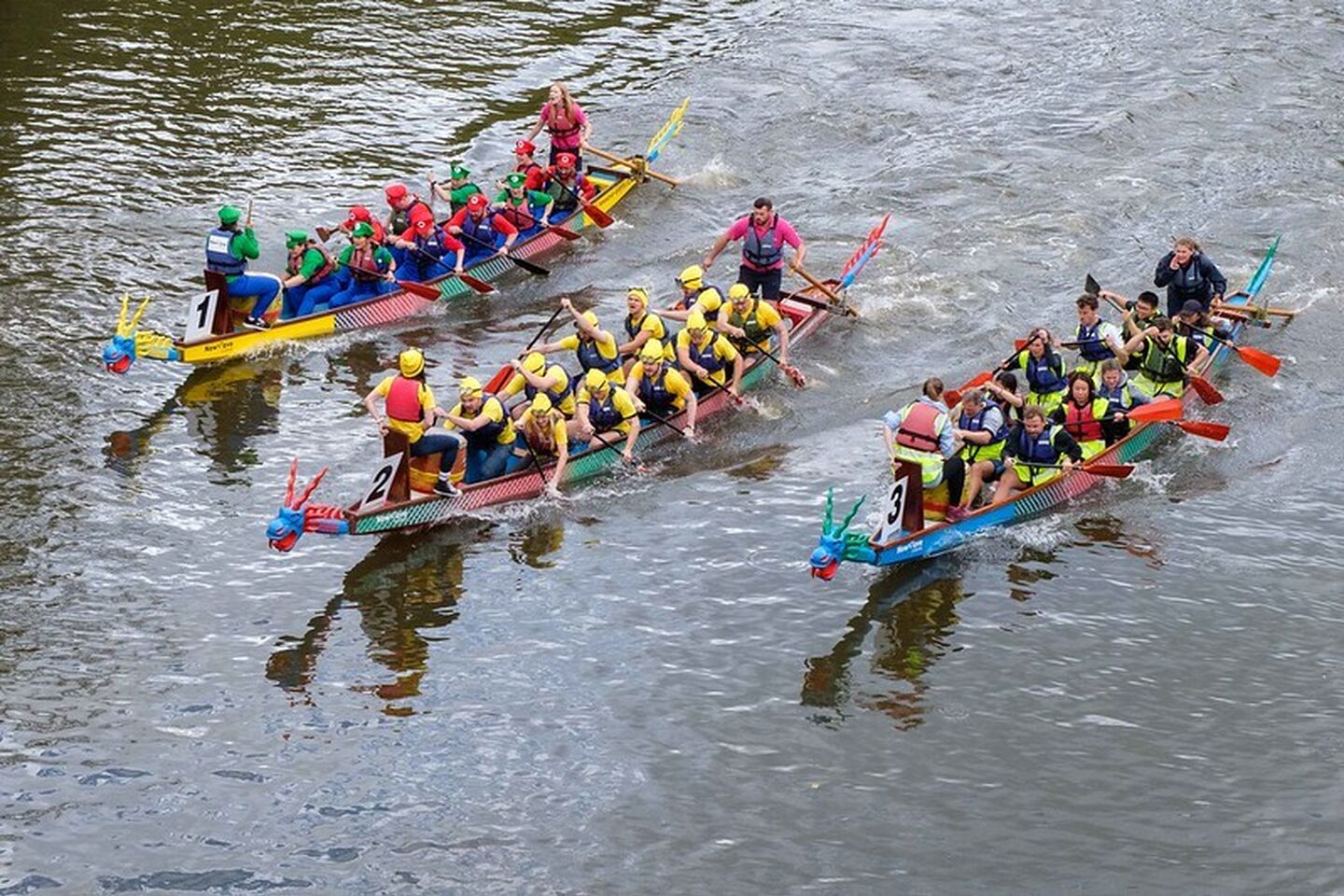 Staff from the Bath-based landscape architecture practice raised over £700 for Rainforest Concern and successfully made it to the semi-finals of this highly competitive race.
The Charity Dragon Boat Race took place in and around The Boathouse in Bath; it was a tough but also fun-filled, adrenaline-pumping day of racing for all involved, in aid of supporting vital charitable works.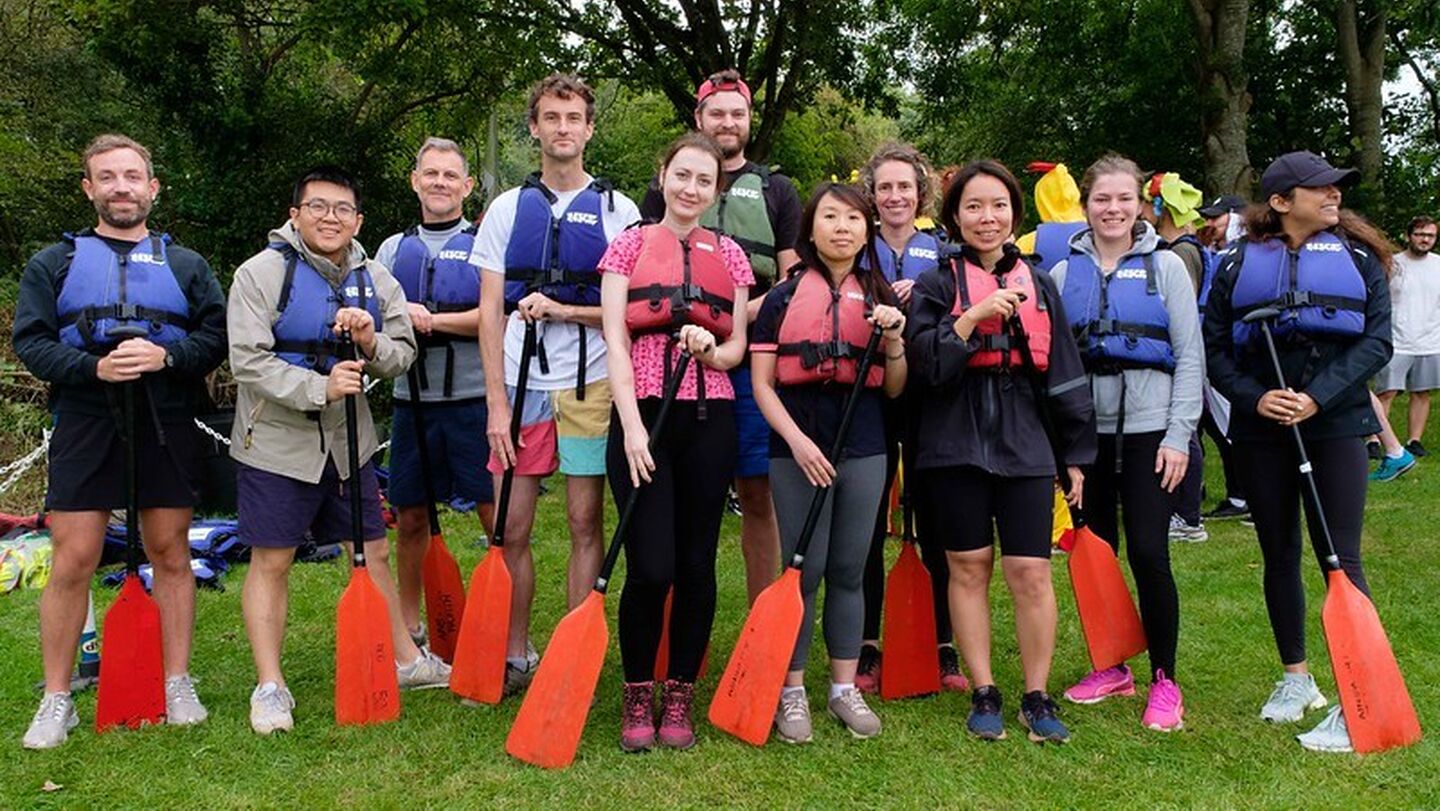 British charity Rainforest Concern protects rainforests and other crucial natural habitats by working with communities and organisations across eight countries.
Grant Associates has proudly supported the Bath-headquartered international charity as a corporate partner since 2022.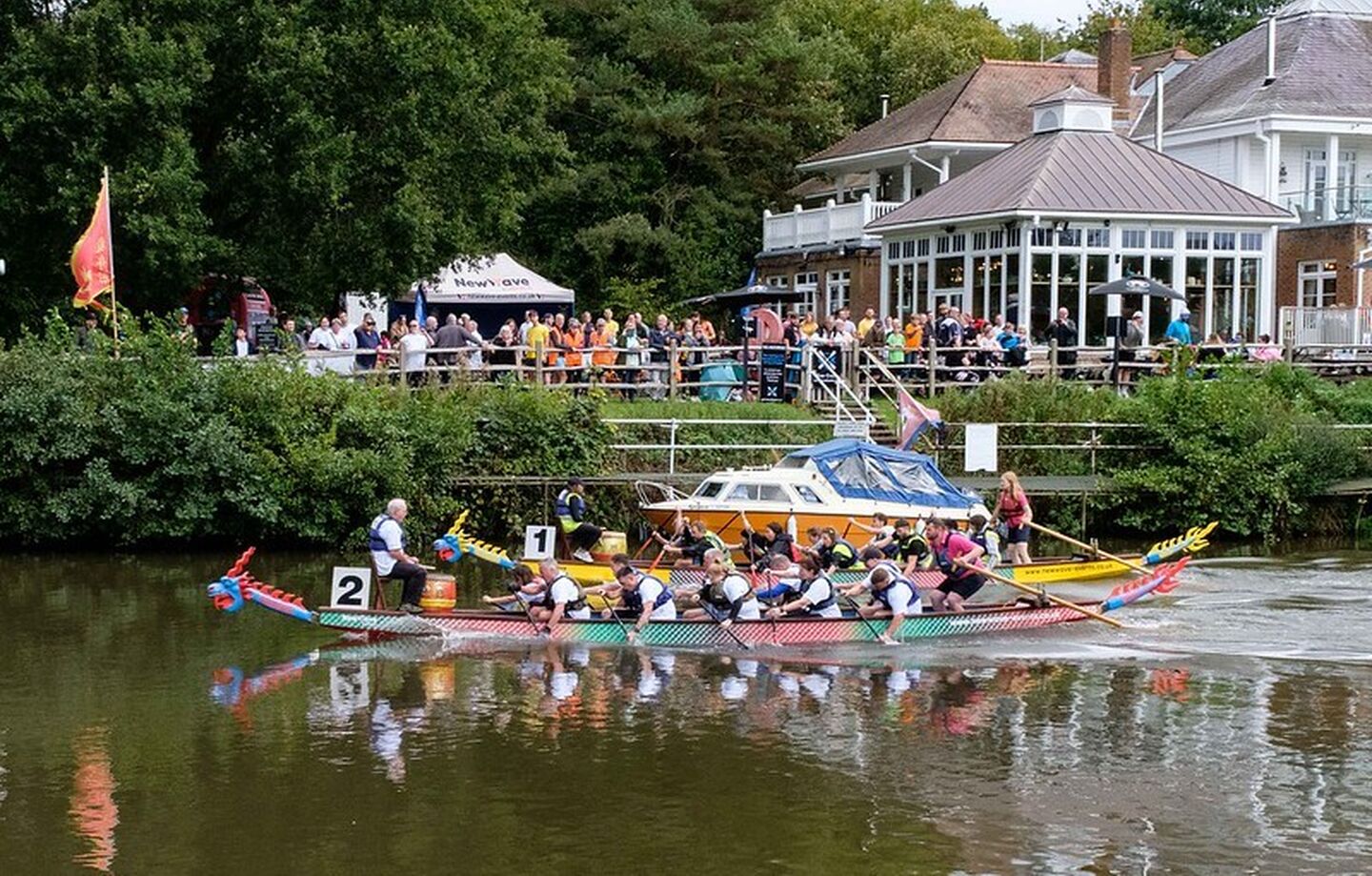 Closely aligned to the practice's commitment to 'Act Global & Act Local' by supporting environmental and social change for the better, Grant Associates' ongoing support of Rainforest Concern helps the charity to continue its vital work to protect ecosystems globally.
Rainforest Concern has helped to protect over five million acres of rainforest since it was founded almost three decades ago, with a wide range of successful conservation projects in Chile, Costa Rica, Colombia, Peru, Ecuador, India and Romania. The charity's work includes creating hatcheries for endangered leatherback turtles in Costa Rica, protecting rare spectacled bears and eagles in Ecuador and empowering rural women to re-forest the Western Ghats in India.
To find out more about Rainforest Concern, visit https://www.rainforestconcern.org.