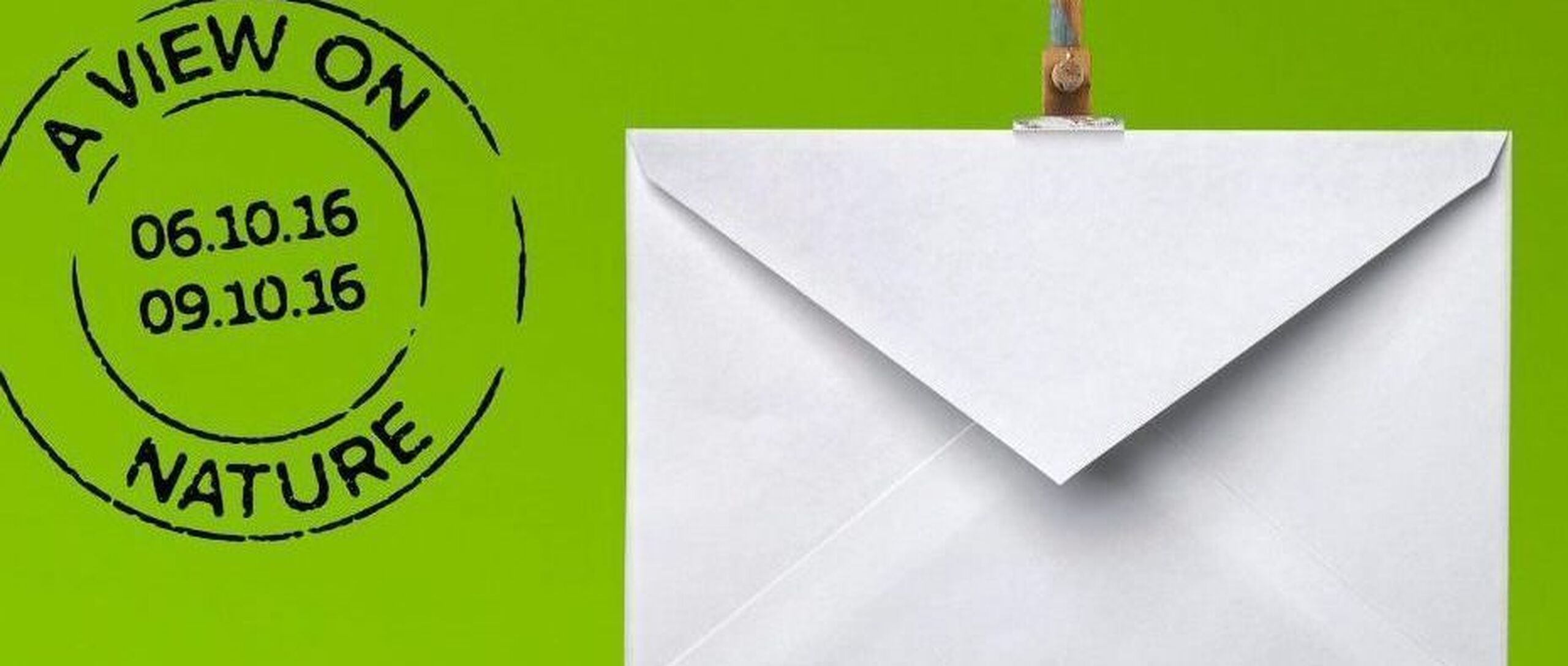 4th Oct 2016
Grant Associates lends support to National Brain Appeal with artworks
Grant Associates is lending support to the National Brain Appeal with contributions of artwork to a fundraising art exhibition at London's gallery@oxo, Oxo Tower Wharf, on 6-9 October 2016.
The exhibition is called 'A Letter in Mind' and involves a broad group of artists from a range of disciplines, from portraiture to architecture, who have each contributed artworks created on envelopes.
Each envelope will be sold anonymously for £85 in support of the appeal, which aims to raise vital funds for The National Hospital for Neurology and Neurosurgery in London - the UK's leading centre of excellence for treating diseases of the brain, spine and nervous system.
The National Brain Appeal has previously held two 'A Letter in Mind' art exhibitions to huge success. 2016's event is themed 'A View on Nature' and comprises over 260 envelope artworks.
In addition to art contributed by Andrew Grant, the exhibition features pieces by a host of well-known artists, including: Antony Gormley, Grayson Perry, Royal Academy Summer Exhibition exhibitor Tom Hammick; award-winning illustrators Polly Dunbar, Tim Hopgood and Bethan Woollvin; BP Portrait Prize finalist Lewis Chamberlain; Columbia Threadneedle Prize finalist Yuki Aruga; David Mach RA; Daniel Chatto and Sarah Armstrong-Jones, Natasha Kidd and Gill Rocca; artist and magazine editor Harry Pye; artistic director of the Royal Drawing School and BP Portrait Award winner Catherine Goodman; make-up guru Barbara Daly; actors Sophie Thompson and Kevin Eldon; and architects Amin Taha and Sadie Morgan.
As well as professional artists, the exhibition showcases contributions from musicians, museum designers, a biologist and a stamp designer. Many of the artworks have been created by artists who have themselves been patients or whose family has been affected by the work of The National Hospital.
'A Letter in Mind 2016 – A View on Nature' will be held at gallery@oxo, Oxo Tower Wharf, Bargehouse Street, London SE1 9PH from Thursday 6 October to Sunday 9 October, open daily from 11am-6pm. Admission is free.
Each envelope's artist will be revealed at the end of the exhibition. Envelopes can be purchased at the event or online from 11am on 6 October. For more information or to buy an envelope, please click
here
.
[caption id="attachment_2963" align="alignleft" width="300"]
Sample of 2016 envelope artwork - A View of Nature.[/caption]
[caption id="attachment_2962" align="alignright" width="347"]
Sample of 2016 envelope artwork - A View of Nature.[/caption]
[caption id="attachment_2961" align="alignnone" width="308"]
Sample of 2016 envelope artwork - A View of Nature.[/caption]