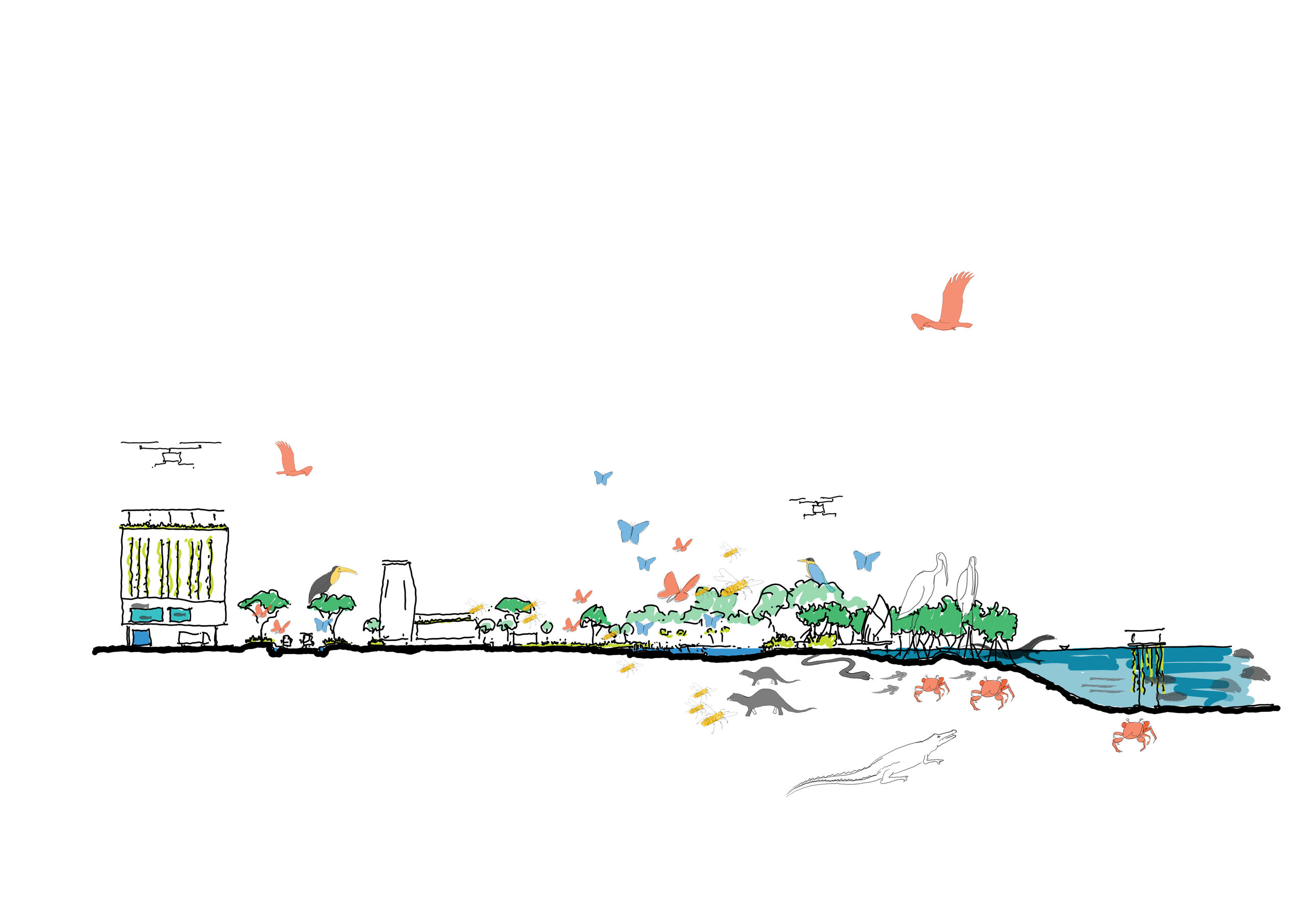 17th Nov 2021
Grant Associates explores masterplan vision for Singapore's Lim Chu Kang in stakeholder workshops
Grant Associates, the award winning landscape architecture practice behind Gardens by the Bay, Funan Mall and Sentosa, recently joined a series of stakeholder engagement workshops facilitated by the Singapore Food Agency to discuss and explore a vision for the future masterplanning of a 440ha site in Lim Chu Kang, Singapore.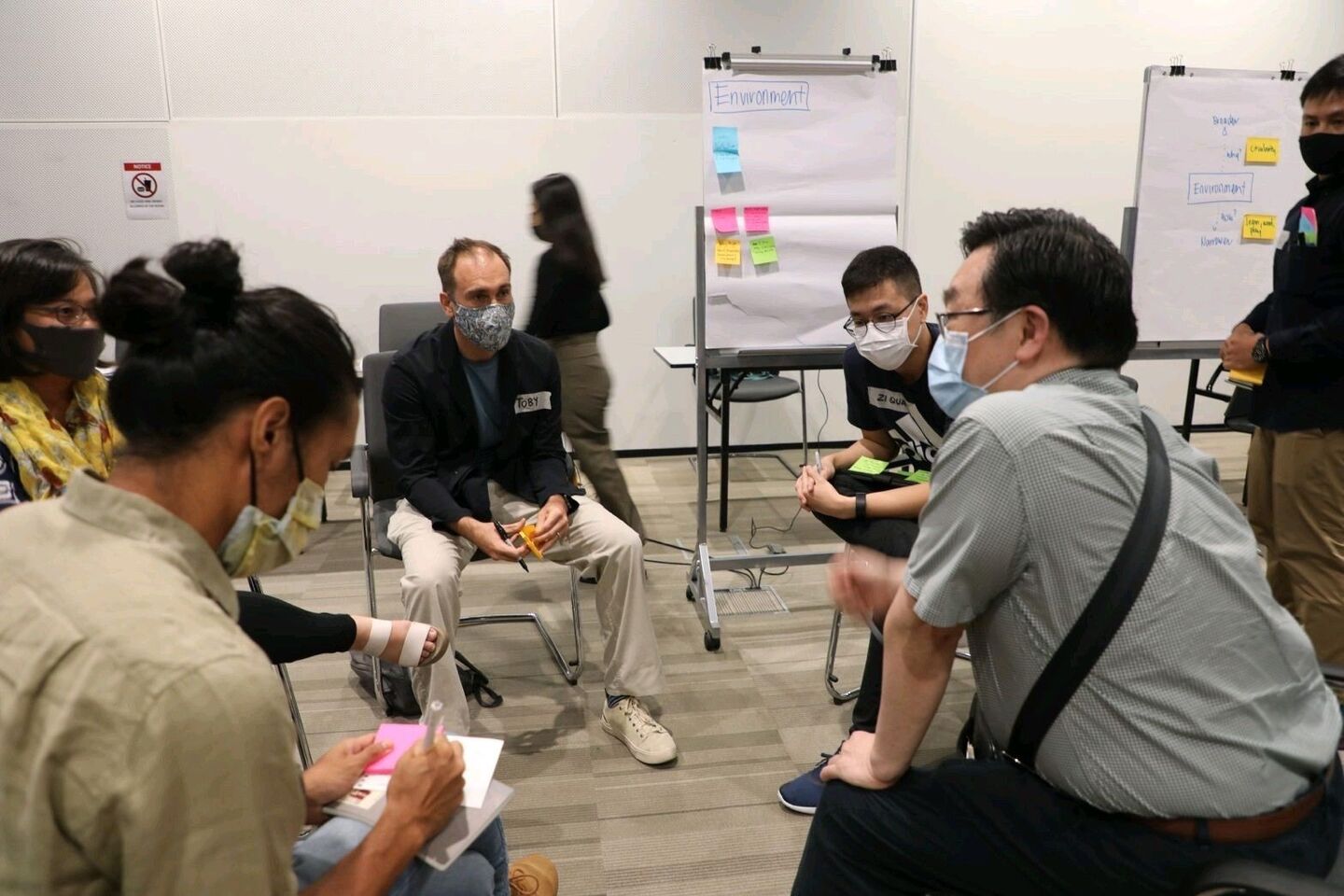 The land, which is currently home to the majority of Singapore's farms, is also adjacent to two important nature reserves – Sungei Buloh Mangrove forests and Kranji Wetlands. The Singapore Government, which last year committed to its '30 by 30' goal to produce 30% of its required food in Singapore by 2030, is looking to establish an innovative and new model for urban farming.
With both the Government's overarching Green Plan to tackle climate change and define the sustainable future development of Singapore, and the nature reserves that neighbour Lim Chu Kang firmly in mind, Grant Associates participated in crucial engagement workshops to ensure that any masterplan will not only address the need for increased food production capacity, but will also positively effect the environment.
The engagement process, which included four focused workshops, culminated in a presentation of research and ideas to Grace Fu, the Minister of Environment and Sustainability, and Desmond Tan, the Minister of State for Home Affairs and Sustainability and the Environment.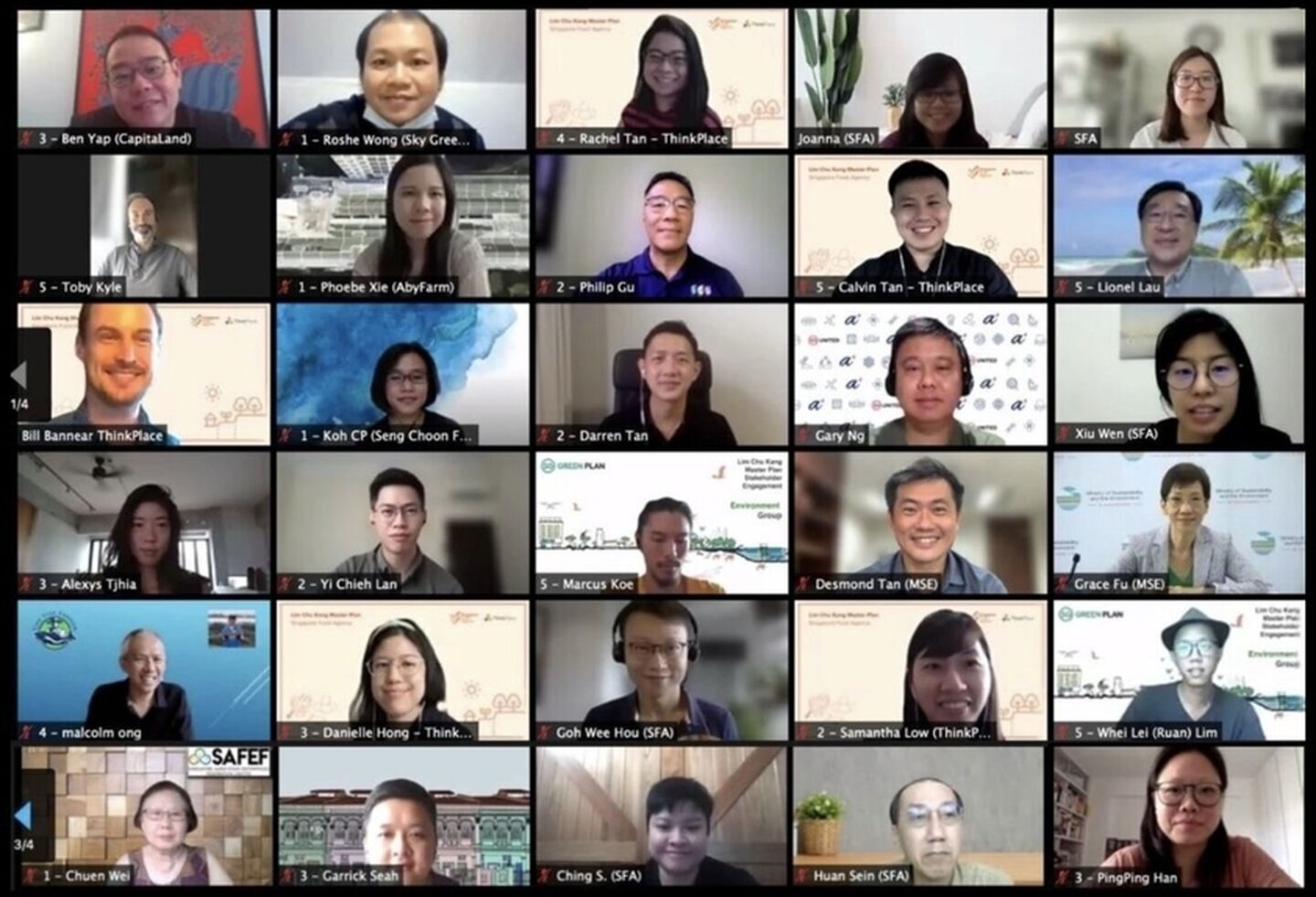 Stakeholders involved in the process included ecologists, entrepreneurs, vertical farmers, fish farmers, permaculture farmers, waste management experts and university academics. A number of challenges were identified and explored, including the kinds of food production methods needed to meet the '30 by 30' targets, what the future character of Lim Chu Kang will look like, and how to protect the nearby nature reserves and reduce waste.
Toby Kyle, Associate Director at Grant Associates, represented the pioneering practice within the Environment Group during these vital workshops, bringing ideas and various points of view together and helping to illustrate complex processes and ideas for the attending Ministers.
He comments:
"Striking a balance between essential food production and reduced carbon emission levels, while also looking after the ecology that these food sources sit within, is a big challenge that must be effectively met: we have to ensure that we are not feeding ourselves at the expense of the planet.
The four engagement workshops served as a crucial first step to bring key stakeholders together in a unified fashion, explore ideas and collaboratively look towards Lim Chu Kang's sustainable future."


One of Grant Associates' proposals, outlined and explored during this process, was for the inclusion of 'Catalytic Enterprises'. These were defined as new enterprises or 'green' infrastructure that would help create sustainable, closed loop connections between high intensity food production and the natural assets of the site.
Following the sessions, Grace Fu, Minister of Environment and Sustainability, commented in a post:

"The future of agri-food industry is being co-created with stakeholders from all walks of life. Over the past five months, the Singapore Food Agency has been working with a diverse group of stakeholders – from farmers and educators, to environmentalists and members of the public – to co-create ideas to transform Lim Chu Kang into Singapore's core agri-food hub. This series of stakeholder engagements has yielded rich insights, full of robust ideas and varied perspectives … Through the discussions, 5 interlinked qualities have stood out: Security, Sustainability, Diversity, Community, and Identity. These qualities need to be balanced if we are to build a vibrant new future for Lim Chu Kang. I am grateful that through these conversations, we have harnessed a myriad of solutions.
The Ministry of Sustainability and the Environment, Singapore and SFA will study the proposals and consolidate feasible ideas to refine and incorporate into the master plan. The master planning of Lim Chu Kang will commence from 2022 and will take around two years to complete. The actual implementation may take many more years. Like the growing of a tree, the new Lim Chu Kang will need time to blossom and bear fruit. But what is important is that we have planted the seed of progress today."