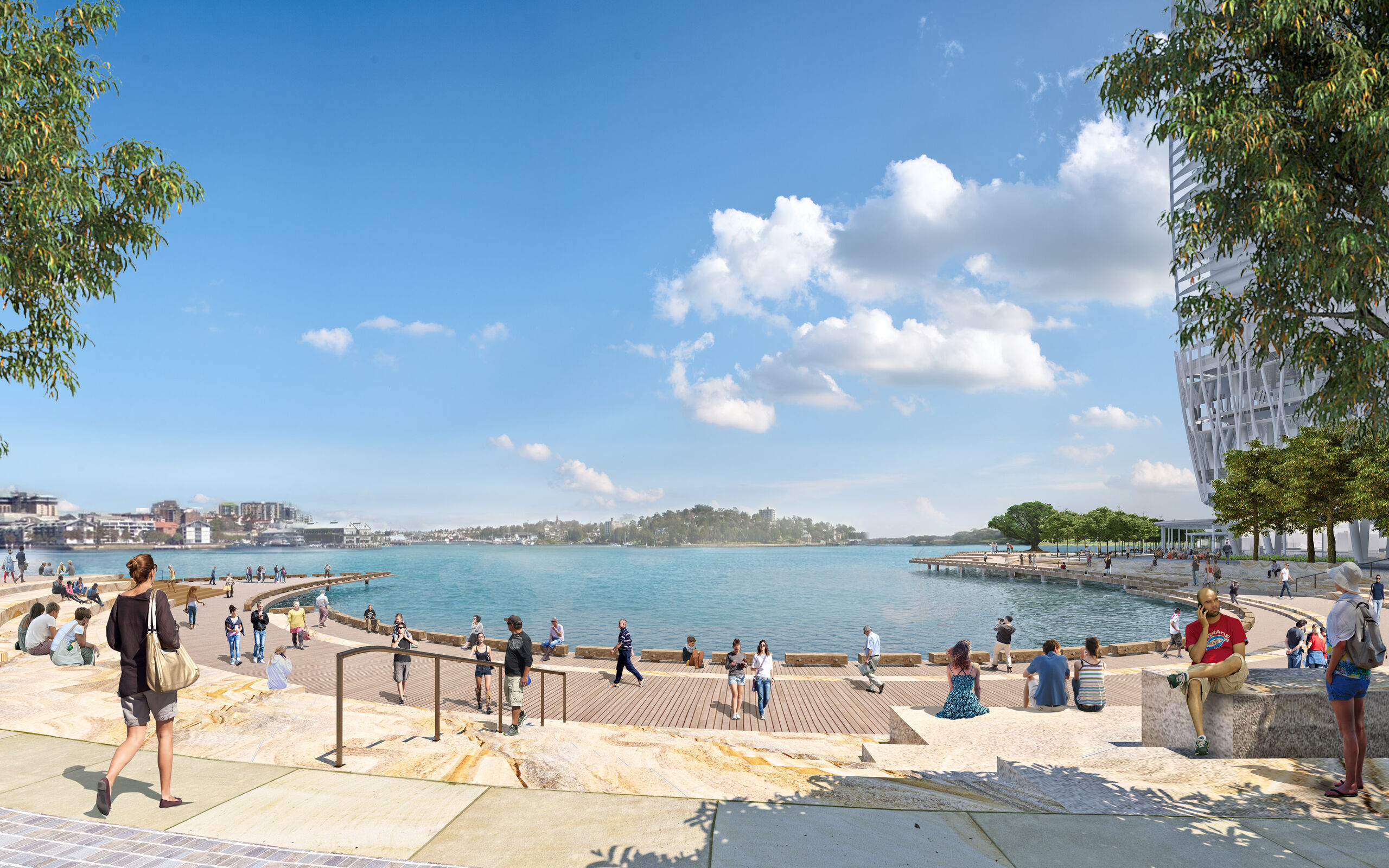 28th Apr 2017
Grant Associates' design for public realm at Sydney's Barangaroo South revealed
Grant Associates' designs for two-hectares of public realm at Barangaroo South have been revealed, as the next phase of Sydney's landmark waterfront development is submitted to planners.

A new harbour cove, a one-hectare public park, an expanded waterfront walkway and a public pier are all key features of Grant Associates' designs for the public realm at Barangaroo South, a 7.5 hectare, mixed-use scheme being developed and delivered by global urban regeneration specialist Lendlease.

Grant Associates' proposals for the public space complete the design of Barangaroo South and represent part of the commitment by the Barangaroo Delivery Authority (BDA) and Lendlease to deliver more than half of Barangaroo as open public space.

UK and Singapore based landscape architect Grant Associates aims to integrate Barangaroo South's stunning waterfront location with a range of public spaces. These will see the former industrial container terminal completely transformed into a pedestrian friendly area with open views across Sydney's harbour.

Designs include Waterman's Cove and a fully-accessible amphitheatre-style boardwalk on the water. The new public realm also features the one-hectare Hickson Park that will provide a green link from Sydney's Central Business District into the heart of Barangaroo's retail and dining precinct, which is adjacent to the slender new residential towers designed by the internationally acclaimed architect Renzo Piano. There will also be an extension to Wulugul Walk around the Crown Sydney Hotel Resort.

Lendlease will shortly lodge a Development Application with the Department of Planning and Environment, which will be available on public exhibition as part of the planning process. The new park and associated public space is anticipated to open in 2021.