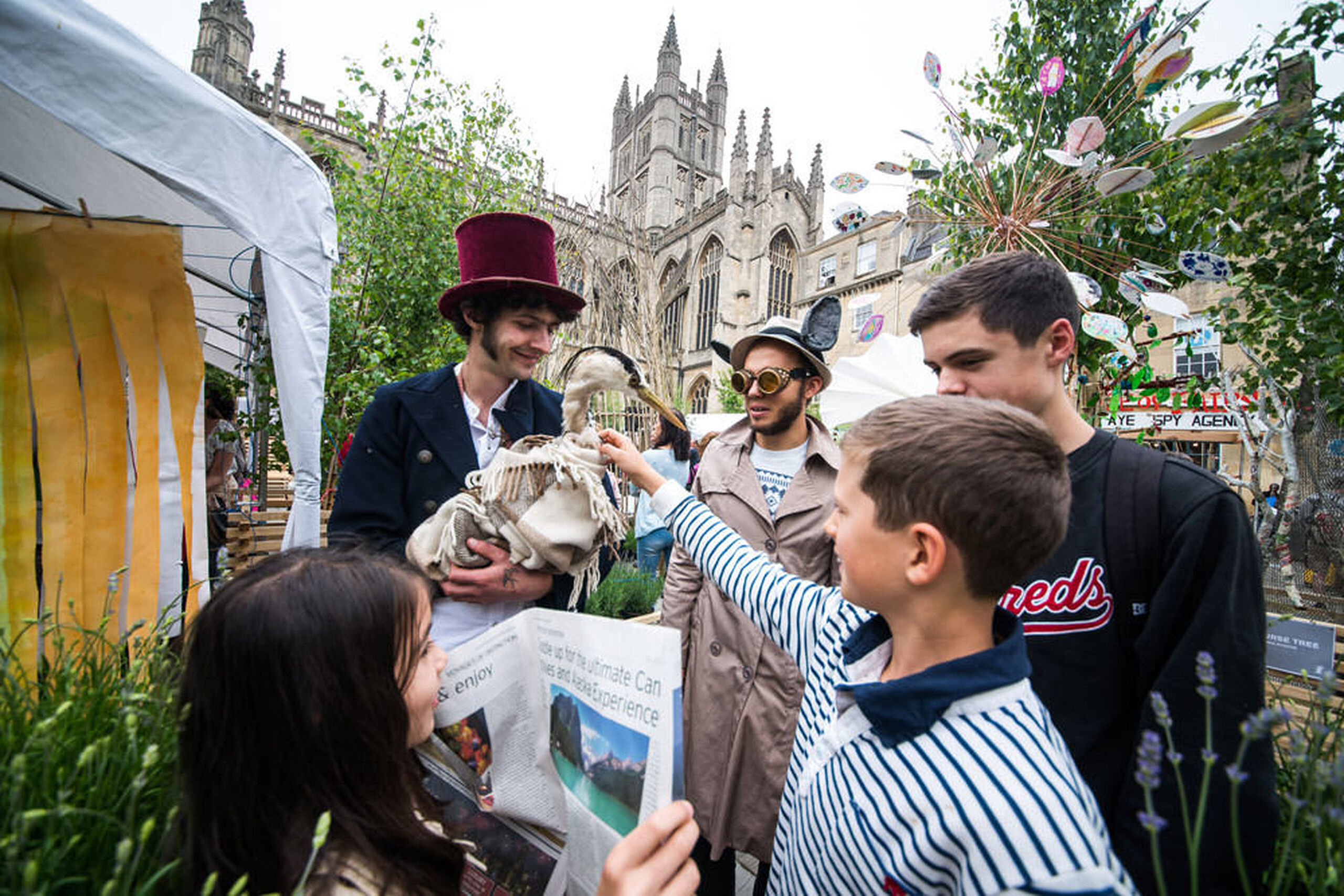 14th Sep 2018
Forest of Imagination heads riverside for 5th Anniversary
Arts pop-up Forest of Imagination is to take place in Bath again from 28 -30 September 2018, connecting people to nature with a series of fantastical forests, art trails and innovative sculptures.
Returning to the city for its fifth consecutive year, this year's free event will see spaces in Kingsmead Square, down Avon Street to the River Avon at Bath Quays North, all transformed into a series of 'Future Forests' designed to spark people's imaginations.
Each Forest will offer a sensory kaleidoscope of playful installations, art trails and workshops, exploring different aspects of forest life - from the forest floor to the forest canopy.
This year's event is also being launched in partnership with 
Bath Children's Literature Festival
 (28 September – 7 October 2018), one of the city's most popular annual events.
Amongst a host of creative installations by artists, schools and local businesses, highlights for this year's Forest of Imagination event will include:
· A 'Courtyard of Creativity', designed by architect 
Feilden Clegg Bradley Studios
 featuring architectural street furniture, providing a venue for eating, learning and creating.
·  A 3D forest soundscape created by 
Illustrious
, led by Heaven 17's Martyn Ware


· A floating forest on the River Avon by Grant Associates


· Illustrations of the river ecology with 
Conor Busuttil
 and local schools
· Artworks on the River Avon by 
River is the Venue
 (RIV) – a collaboration between art gallery 44AD artspace, arts charity Art at the Heart of the Royal United Hospital (RUH) and the University of Bath, celebrating the history of Bath's river


A 'home grown' event, Forest of Imagination was co-founded by Bath based landscape architect Andrew Grant of Grant Associates, whose work on the iconic Gardens by the Bay featured in Planet Earth 2 - the BBC's most watched natural history programme to date.


Grant Associates is part of a collective of local companies and creatives who co-design the event including arts charity 
5x5x5=creativity
, Bath Spa University and Feilden Clegg Bradley Studios.