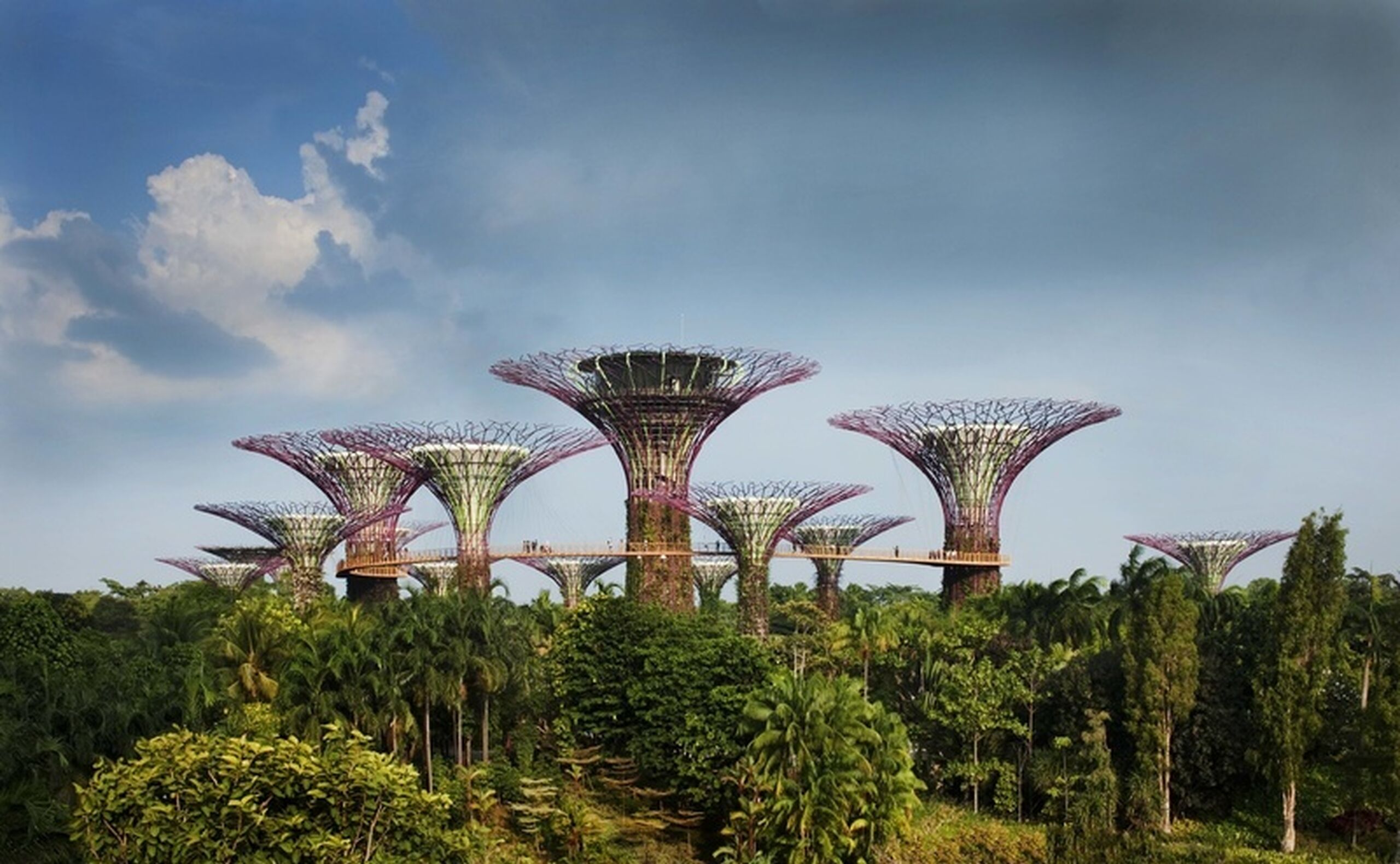 7th Dec 2021
Celebrating landscape projects past and present by bicycle
At Grant Associates, we not only look to encourage others to live and enjoy healthy, active lifestyles through our nature-led landscape designs - we also seek to weave our design principles into our own lives.
Throughout December, members of the practice are cycling across Singapore to visit Grant Associates' 22 local projects. The idea of the cycle ride emerged after Associate Director, Stefaan Lambreghts, developed a love for exploring new places by bicycle during the pandemic; the ride looks to provide an opportunity to revisit some of our past projects as a practice and to celebrate the impact that these have been having on the wider community in Singapore.
The last decade has seen Grant Associates contribute its landscape architecture and design expertise to a wide variety of projects that have been synonymous with Singapore becoming a 'City in Nature'. Ever since the completion of Gardens by the Bay in 2012, the practice has been involved with over twenty projects across Singapore, with more currently under construction than ever before.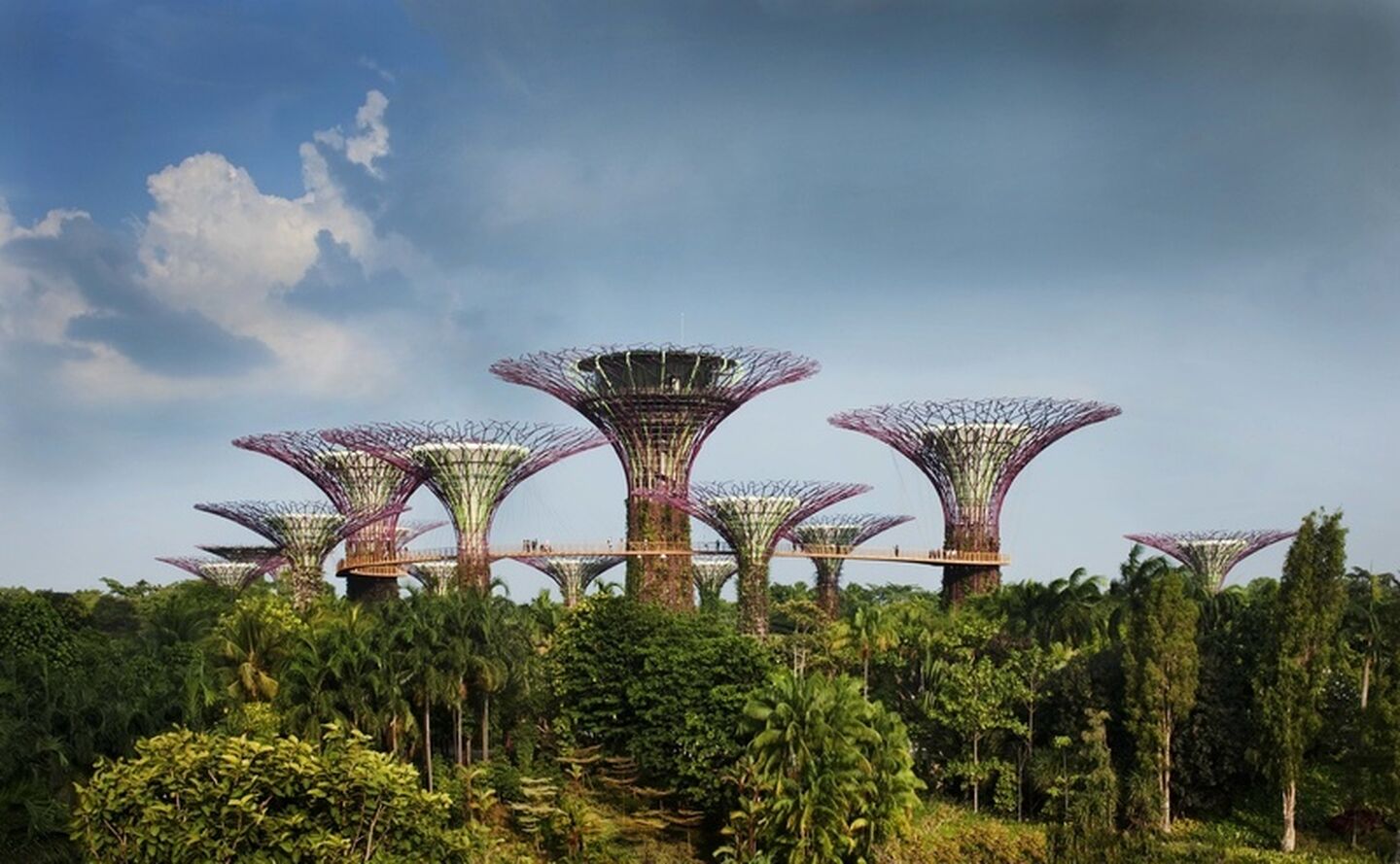 The ride looks to be a valuable opportunity for the team to come together and safely meet as colleagues, in person, for the first time in a long time due to pandemic restrictions. It's also a chance for some to meet for the first or the last time; Shao and Wan Hei, two new recruits to Grant Associates in Singapore during 2021, have spent the majority of their time at the practice to date working remotely from home, while Mun Pheng gets set to shortly transfer to our UK office.
Stefaan Lambreghts, Associate Director at Grant Associates, shares experiences from the first week of cycling: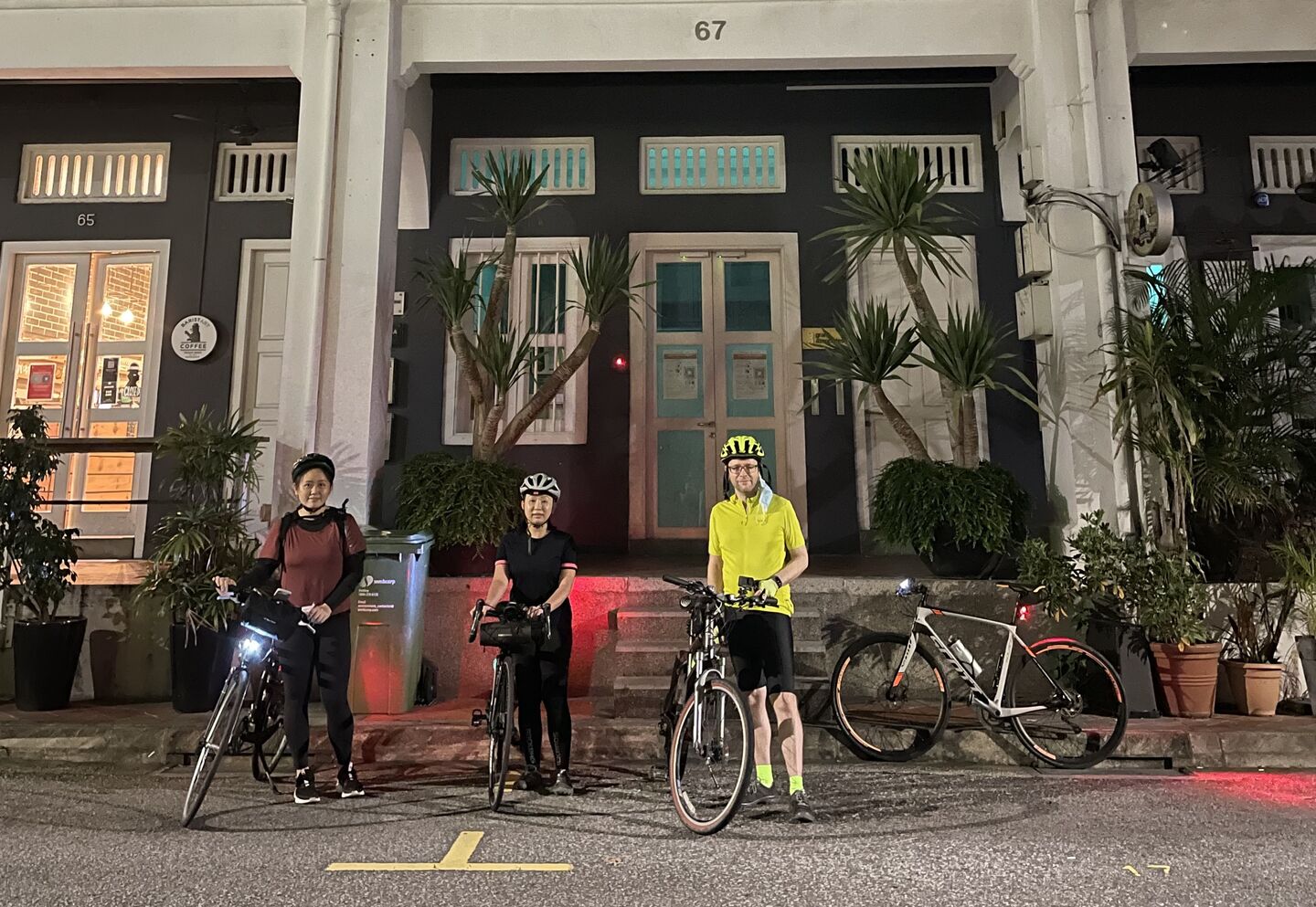 The end of the year in Singapore is the rainy season, which sees slightly lower temperatures and is therefore the perfect time to cycle - as long as you can avoid the rain! With a desire to end 2021 on a high and celebrate the onset of the new year in style, the team certainly had plenty of reasons to get up and hit the road early.
By 6:15am, we are on the road. Traffic in the CBD is really quiet on a Saturday before dusk, and within 20 minutes we have already visited two public realms alongside Robinson Road: the award-winning Robinson Tower and the recently completed 79 Robinson - the old CPF Tower.
At Gardens by the Bay, we encounter the large resident otter family. They seem to be coming back from an early morning swim or sand bath. A few seconds later and 20 meters further along, a large monitor lizard is heading slowly in the opposite direction. We are not the only ones up early.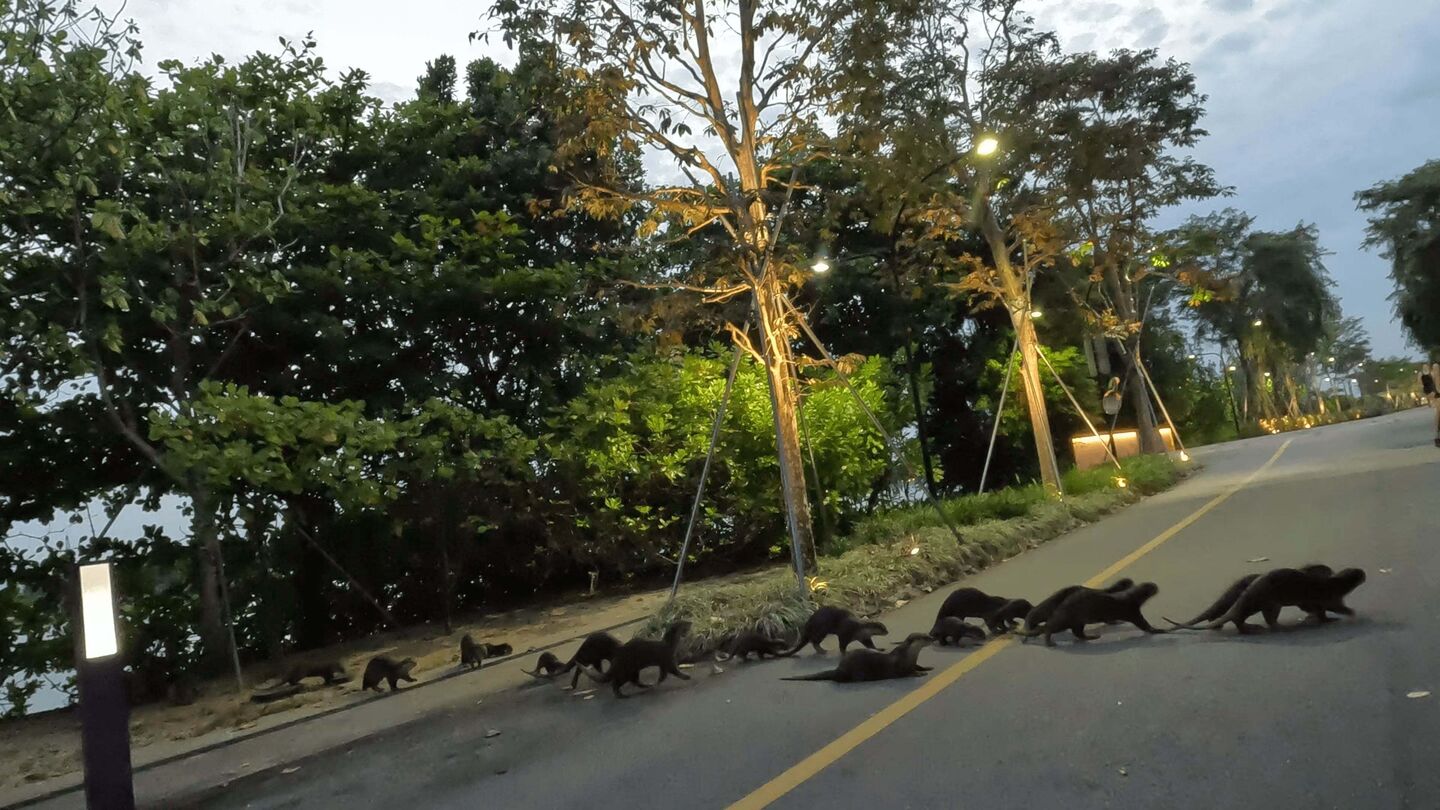 Because of the otters, we are now behind schedule. At PLQ we pick up Shao, a recent architectural graduate and one of our new rhino and grasshopper specialists.
At Ang Mo Kio Linear Park we meet up with the brisk walking Shiela, another recent recruit, and Sheila, who managed the construction of this regional park. We have our first major break at the local Nature Playground.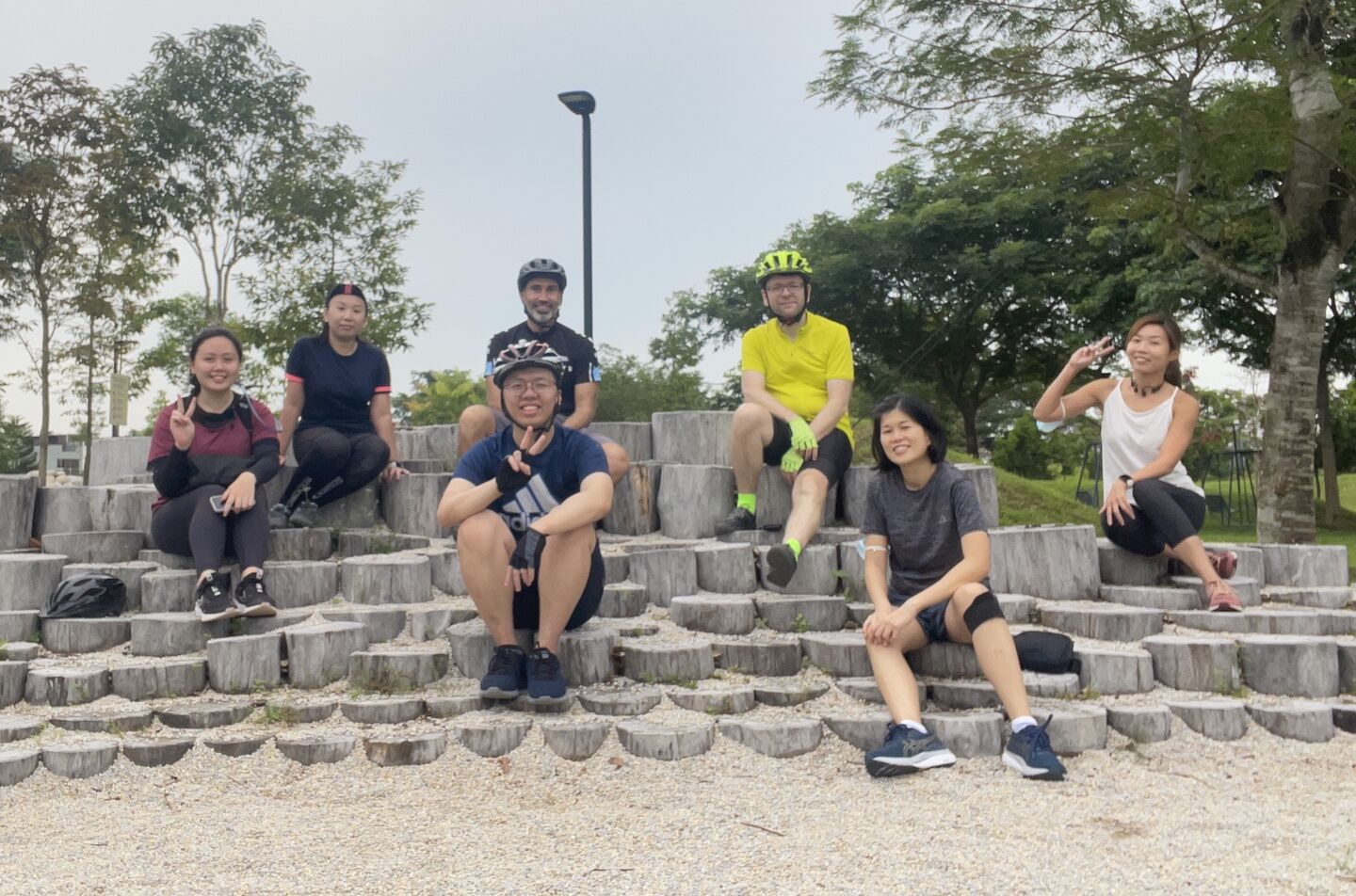 After swinging by Jalan Kayu Interim Park, one of our smaller 9Parks projects and the furthest point on our itinerary, we head to ITE HQ and Central College for a coffee. ITE's Spine is a very pleasant social space, but in the midst of the ongoing pandemic, the place is empty. However, the absence of visitors doesn't stop the lush greenery and water feature from bringing the space to life. On the way back, we have a short stop at Mar Thoma Road Park, a tiny pocket park that is part of the 9Parks series.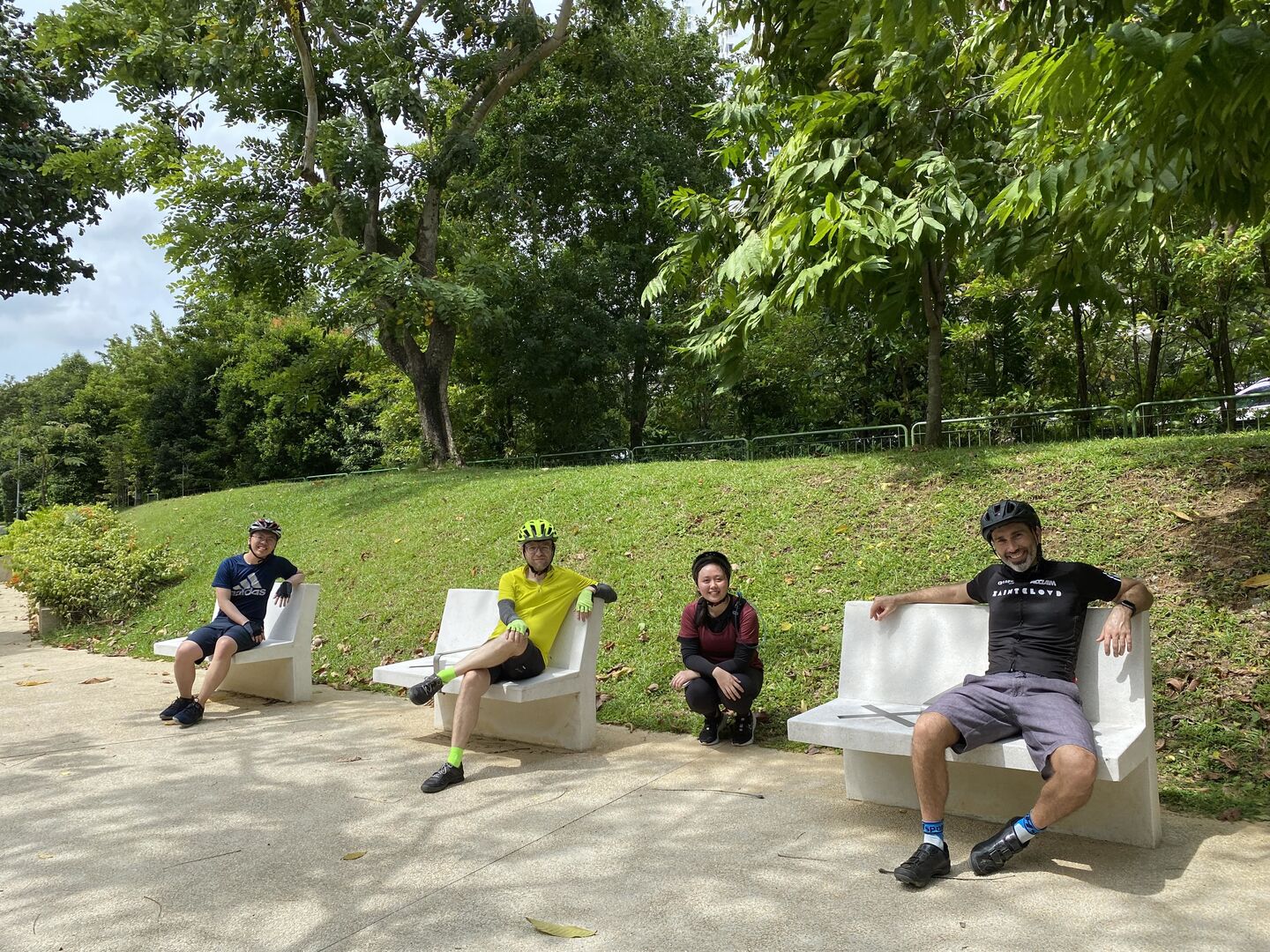 By this point, the team is starting to feel their legs. We pass by Capitol and Funan but don't stop this time: traffic in the CBD is much busier at this time of the day than when we started, but the team all makes it back safely to the office.
Thank you to our cyclists (Ip Wan Hei, Mak Mun Pheng, Tan Shao Xuan and Toby Kyle) who joined me for Stage 1; together, we visited or passed by: 79 Robinson Road, Robinson Tower, Gardens by the Bay, PLQ, Paya Lebar Road Park, Ang Mo Kio Linear Park, Jalan Kayu Interim Park, ITE Headquarters and Central College, Mar Thoma Road Park, Capitol, Funan and Tras Link Park.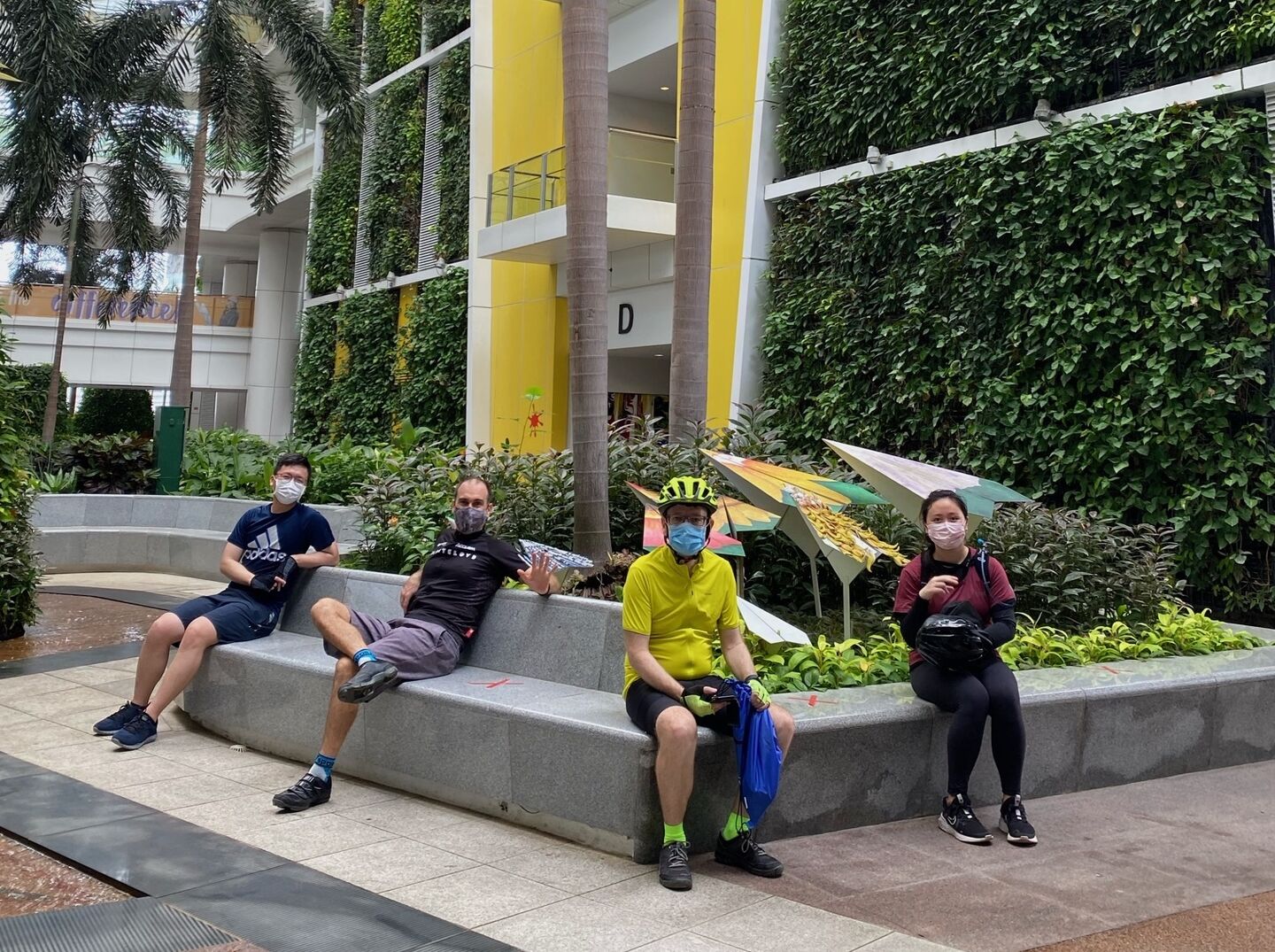 Next week we will head northwest with Stage 2, before finishing up with Stage 3, a shorter journey through the city centre where we hope to be joined by many more colleagues.
—
Lively minds making a liveable world…
Our continued success at Grant Associates is due to the talent and commitment of our multi-skilled team.
The practice currently employs over 70 people, from over 17 countries, across our two design studios in Bath and Singapore. The majority are qualified landscape architects, working together with architects, 3D modellers, BIM and visualisation specialists, horticulturists, designers, IT and other technicians.
We are always interested to hear from talented and enthusiastic people who would like to join our dynamic teams in both offices. Take a look at our latest vacancies and get in touch.