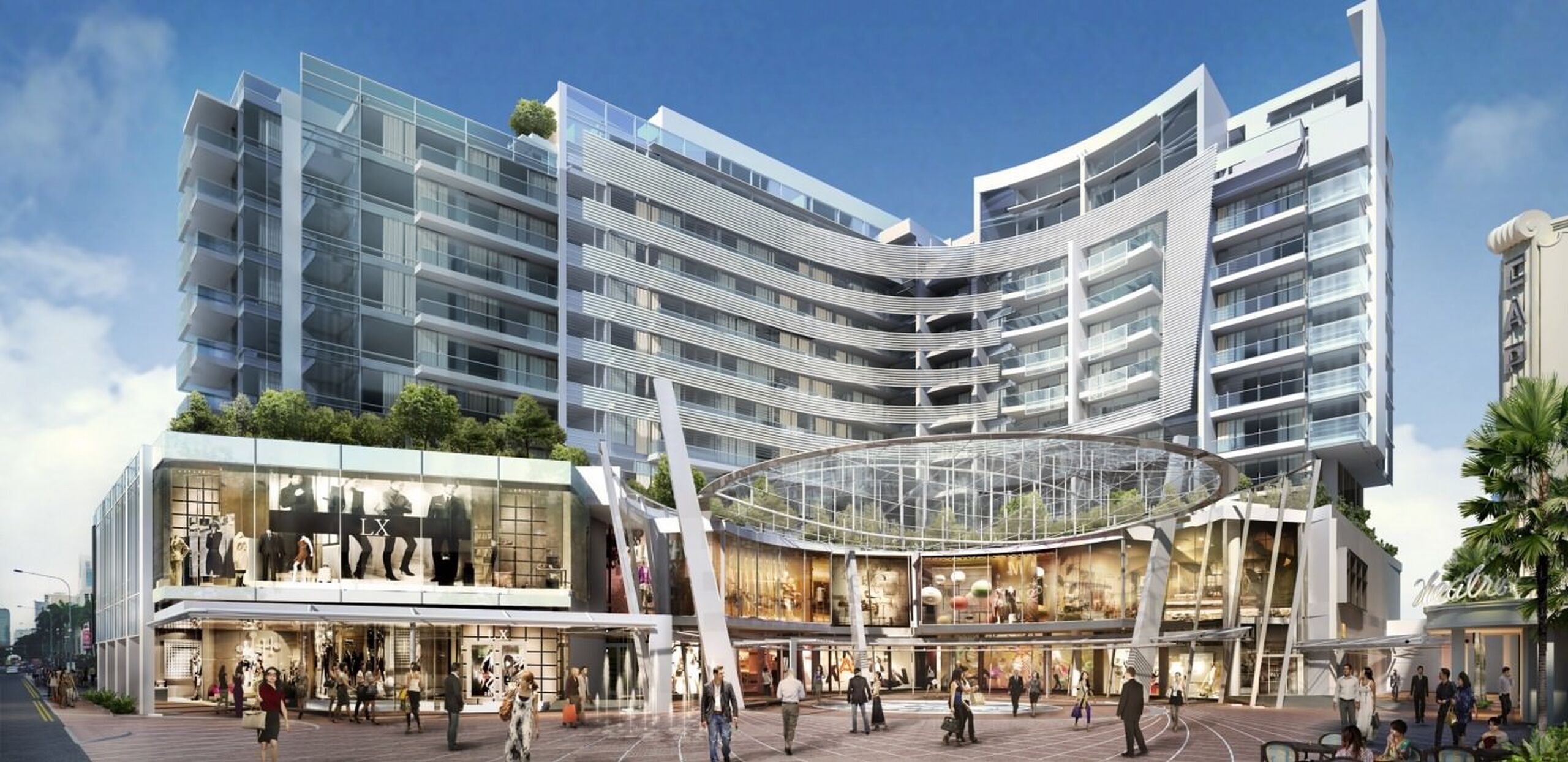 20th Dec 2016
Capitol Singapore wins 2016 Architectural Heritage Award
Capitol Singapore, a $1.1 billion mixed-use redevelopment of a heritage site in downtown Singapore, has won a prestigious 2016 Urban Redevelopment Authority (URA) Architectural Heritage Award. Grant Associates was responsible for all the landscape and public realm design for the landmark scheme.
The URA presented the award in recognition of Capitol Singapore's exceptional heritage building conservation and restoration.
Capitol Singapore comprises three conservation buildings (Capitol Building, Stamford House and Capitol Theatre) along with a new build, mixed-use luxury development. The new build is made up of four components – Eden Residences (ultra-luxurious residences), The Patina (an ultra-luxury hotel), Capitol Piazza (an upmarket retail mall with flagship stores), and the Capitol Theatre.
Grant Associates created the landscape strategy for Capitol Singapore, working closely with the scheme's lead architect, Richard Meir and Partners Architects. These elements include a restored public realm and a new civic plaza, which lies at the heart of the integrated development and acts as a focus for city events and activities. Residential roof gardens and terraces also feature as part of the multi-layered landscape strategy
Capitol Singapore's heritage buildings on Stamford Road were built in the early to mid-1900s. In their heyday, they were popular leisure venues but fell into disuse by the end of the 20
th
century. Capitol Singapore has restored the buildings as vibrant cultural hubs, complemented by the construction of the city's first integrated luxury development.
In their summary about Capitol Singapore, the URA judges commented:
"The innovative and sensitive insertion of 'alfresco' dining areas to the rear courtyard of Capitol Building…has transformed a formerly mundane back lane into a lively avenue of F&B outlets with a layering of activities on different levels.
"Overall, the project has revived an important landmark, innovatively creating vibrant new urban spaces, honouring the architecture and inherent qualities of the heritage site, and refreshing one of our city's most prominent urban blocks."
For full details about the 2016 URA Architectural Heritage Awards, please click
here
.