Gardens by the Bay
Singapore
In 2006 we led a competition winning team to design the 54 hectares of Bay South, Gardens by the Bay in Singapore. Since completion in 2012, the gardens have become a global phenomenon and attract over 12 million visitors a year to experience the unique indoor and outdoor horticultural attractions.
The masterplan is inspired by the orchid, the national flower of Singapore, and expresses the beauty of the orchid flowers through the exotic gardens and the physiology of the orchid through the sophisticated infrastructure for managing energy, water and waste.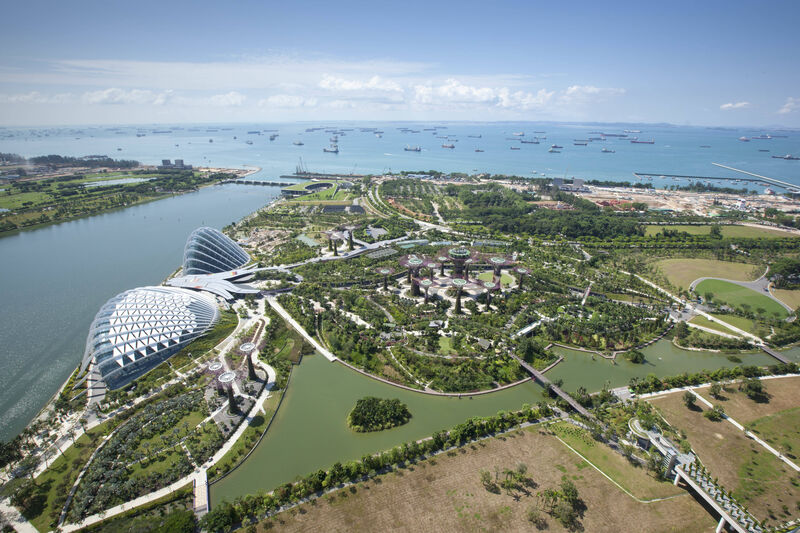 Photography by Craig Sheppard

18 distinctive Supertrees and 2 cooled Conservatories provide futuristic landmarks and have been instrumental in shaping Singapore's identity as a 'City in a Garden'. At night the gardens transform into a popular meeting place to take in the spectacular sound and light show at the Supertree Grove. The Flower Dome provides an indoor environment for plants from the Mediterranean climate and the Cloud Forest is home to endangered species from tropical montane cloud forest.
In addition to spaces for Singaporeans and tourists, the gardens are home to an increasing biodiversity including many birds, dragonflies, insects and the charismatic Smooth coated otters.
Bay South has featured in many movies and TV programmes, not least in BBC's Planet Earth 2 series when Sir David Attenborough described it as "perhaps the most spectacular example of city greening".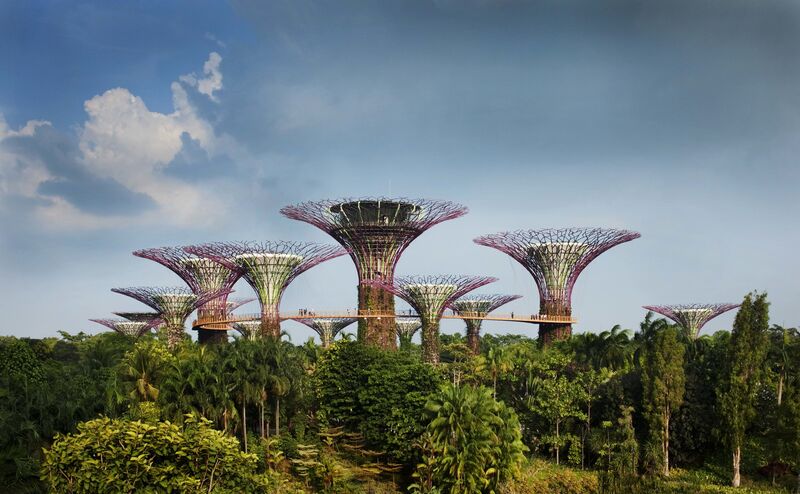 Photography by Patrick Bingham Hall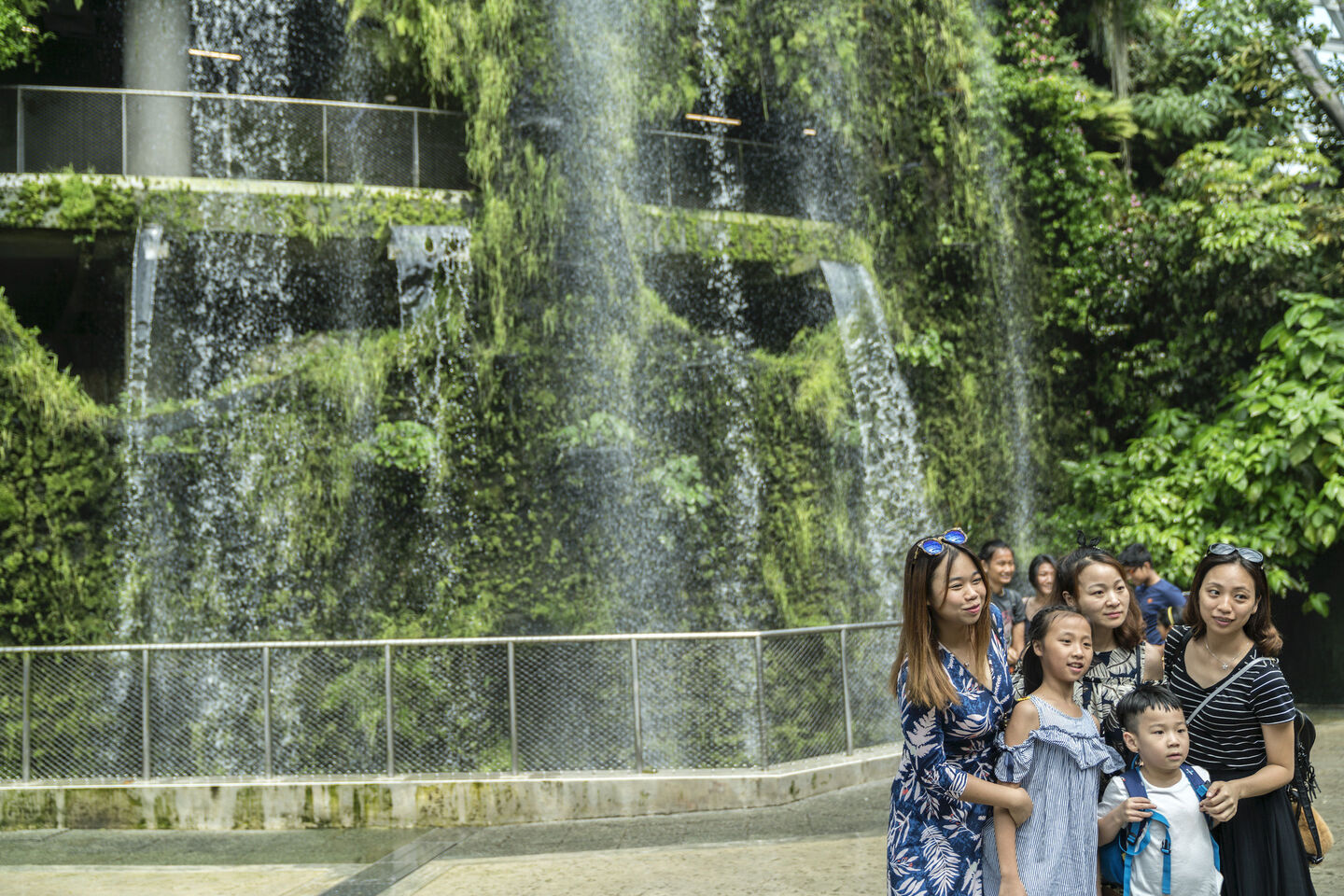 Photography by Darren Soh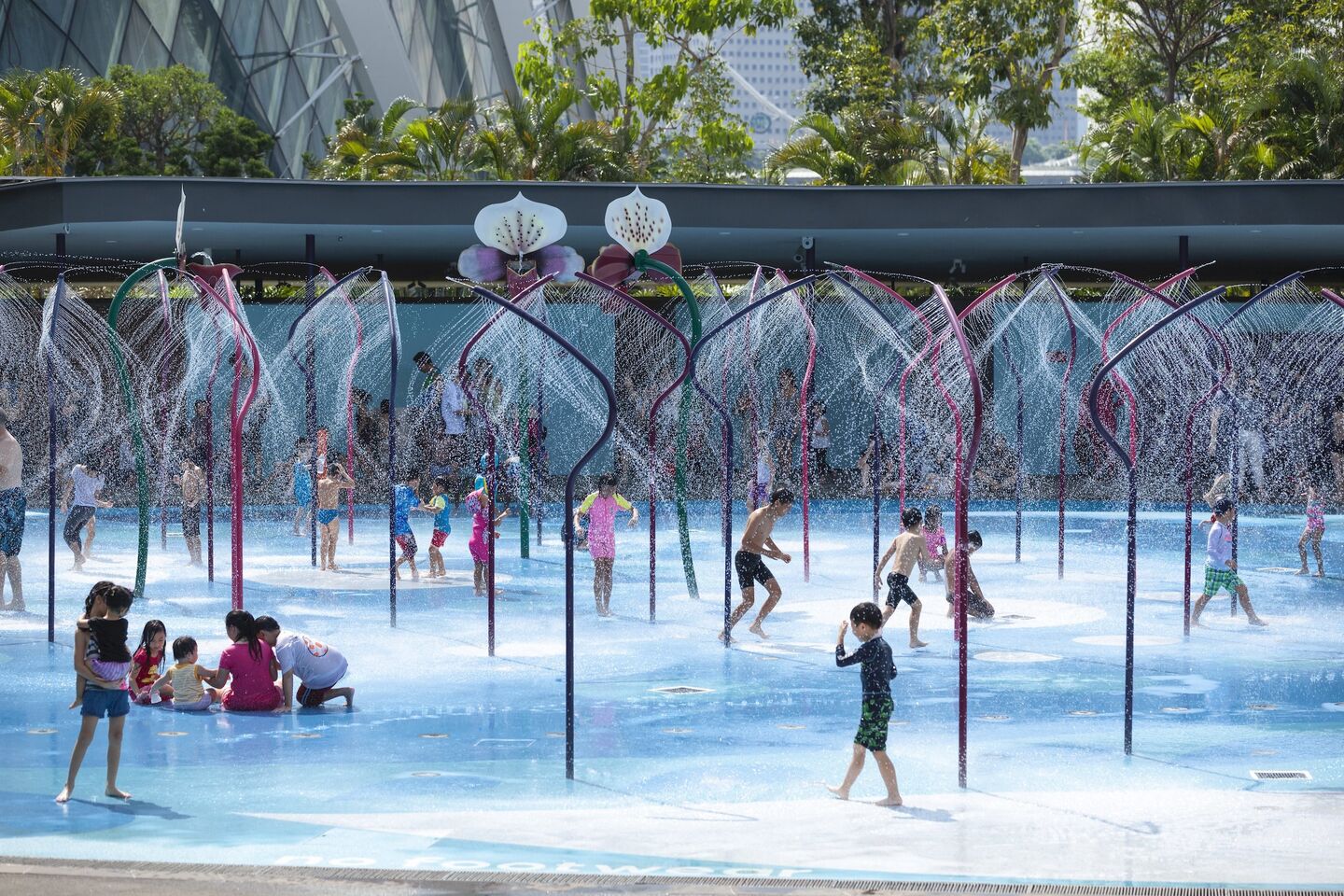 Photography by Craig Sheppard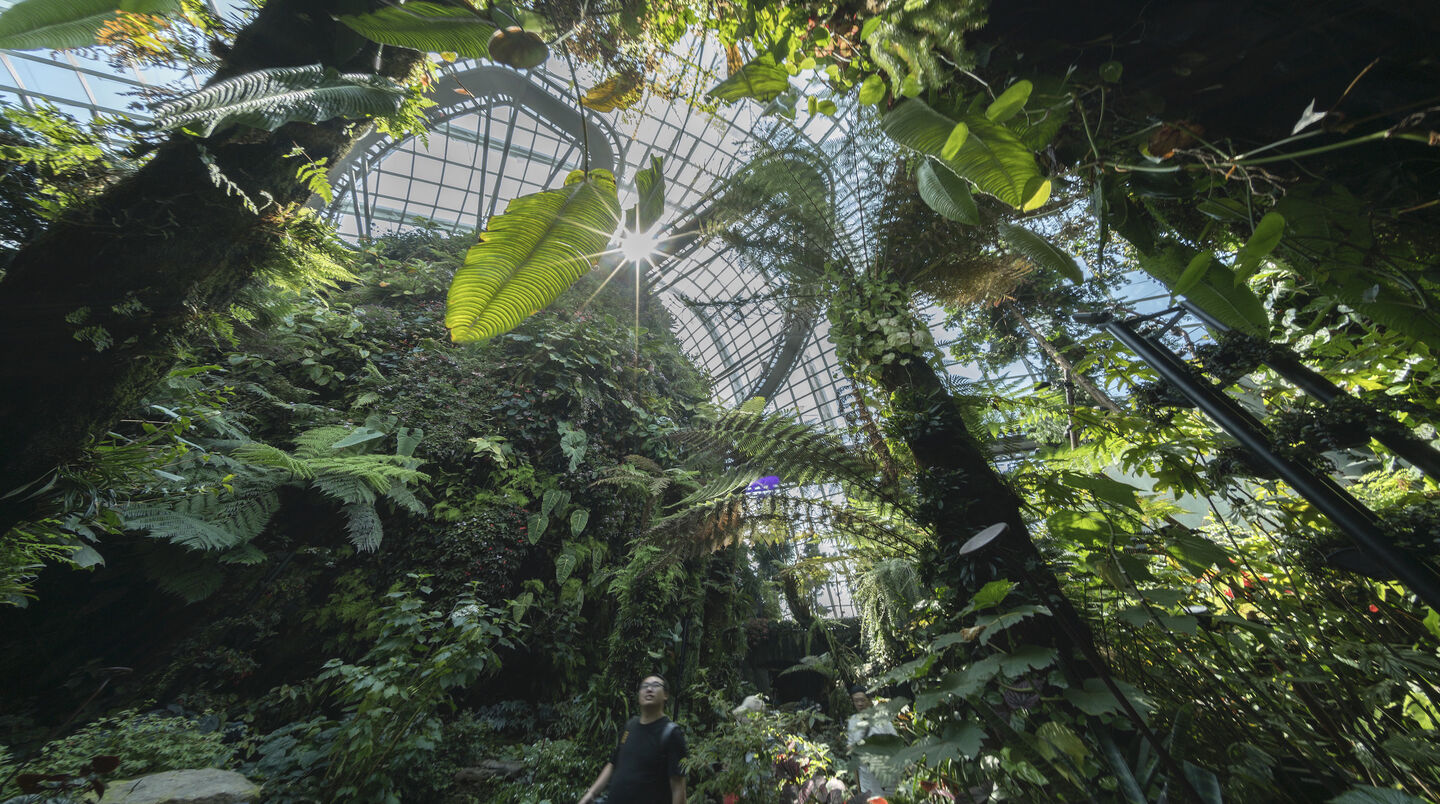 Photography by Darren Soh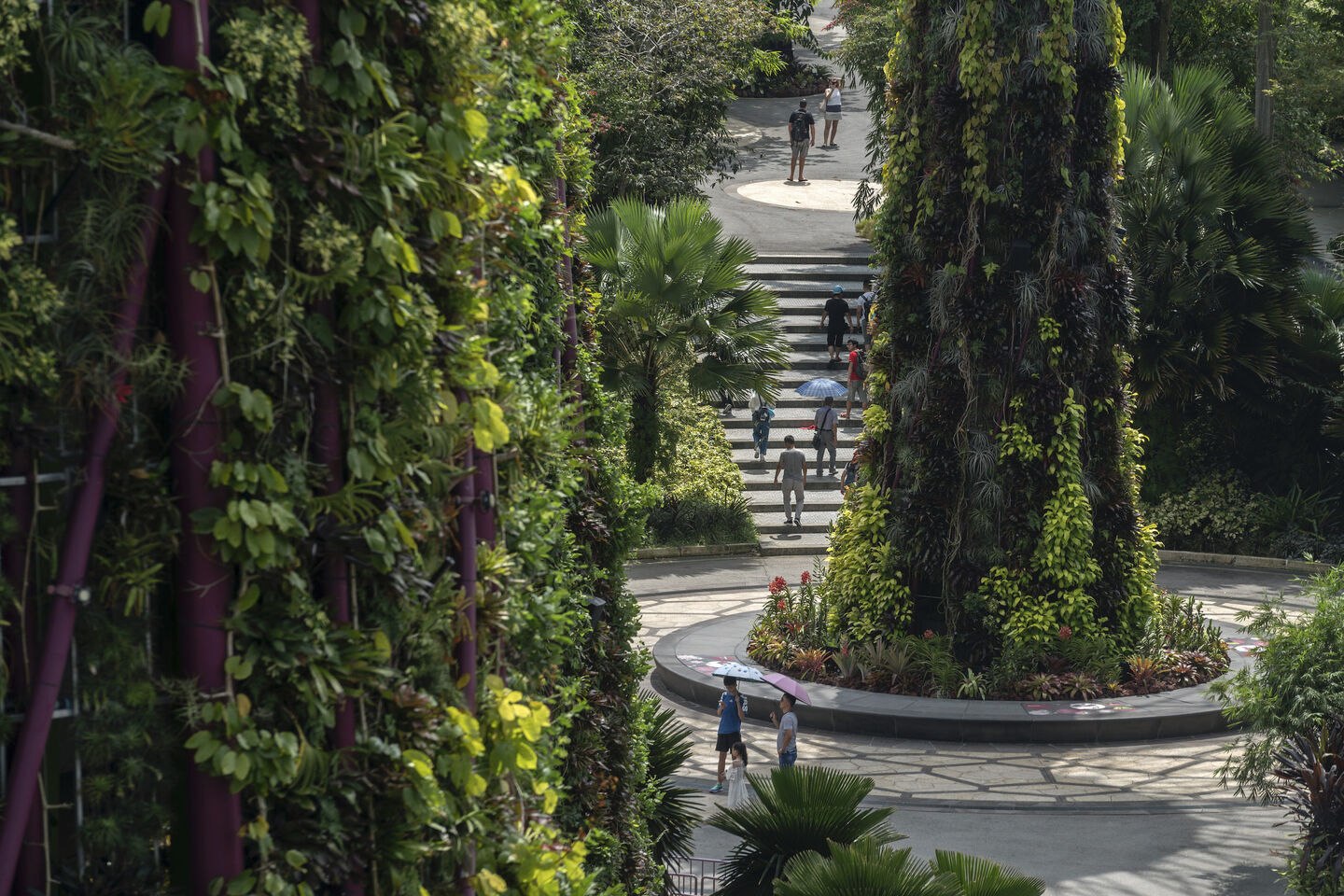 Photography by Darren Soh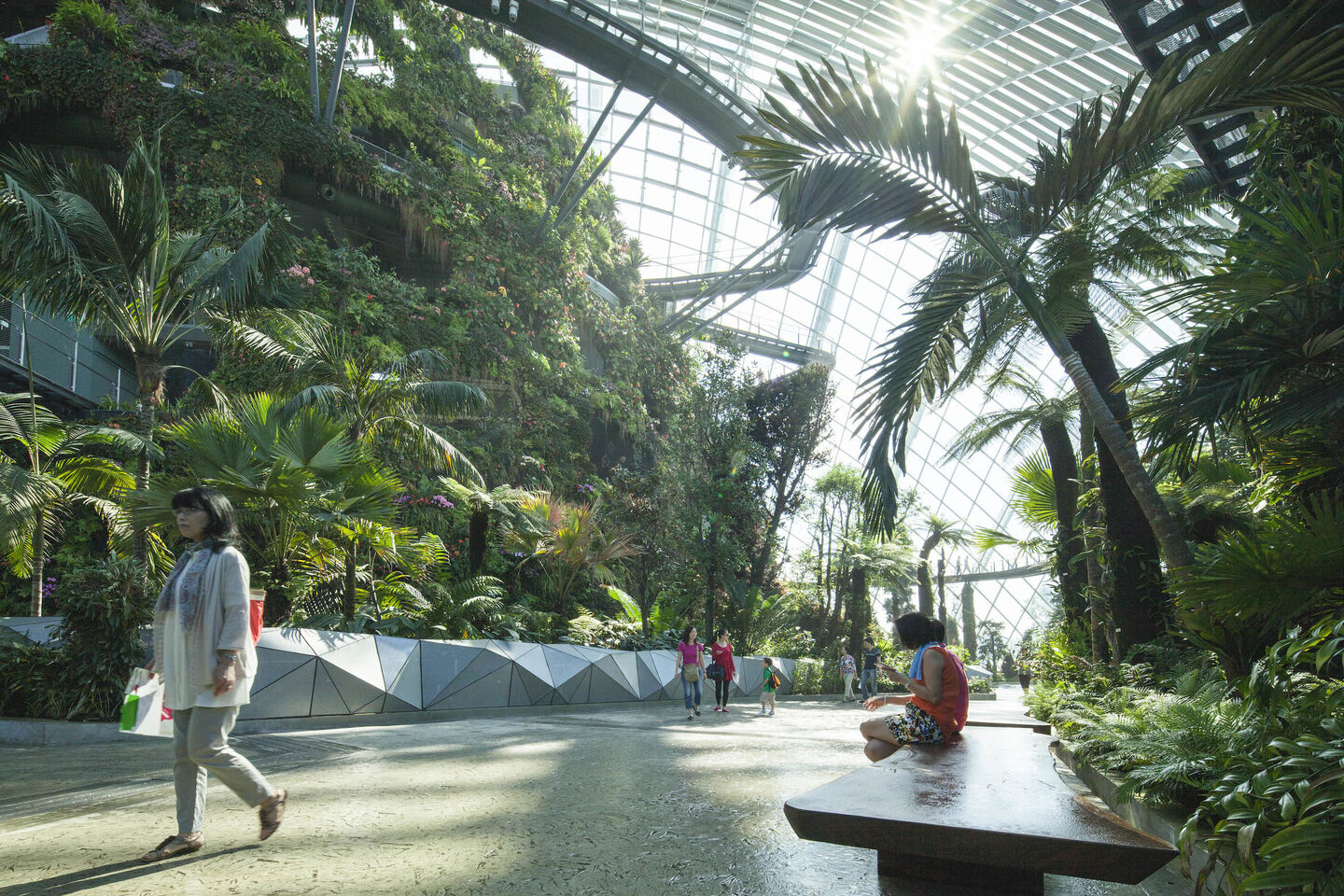 Photography by Craig Sheppard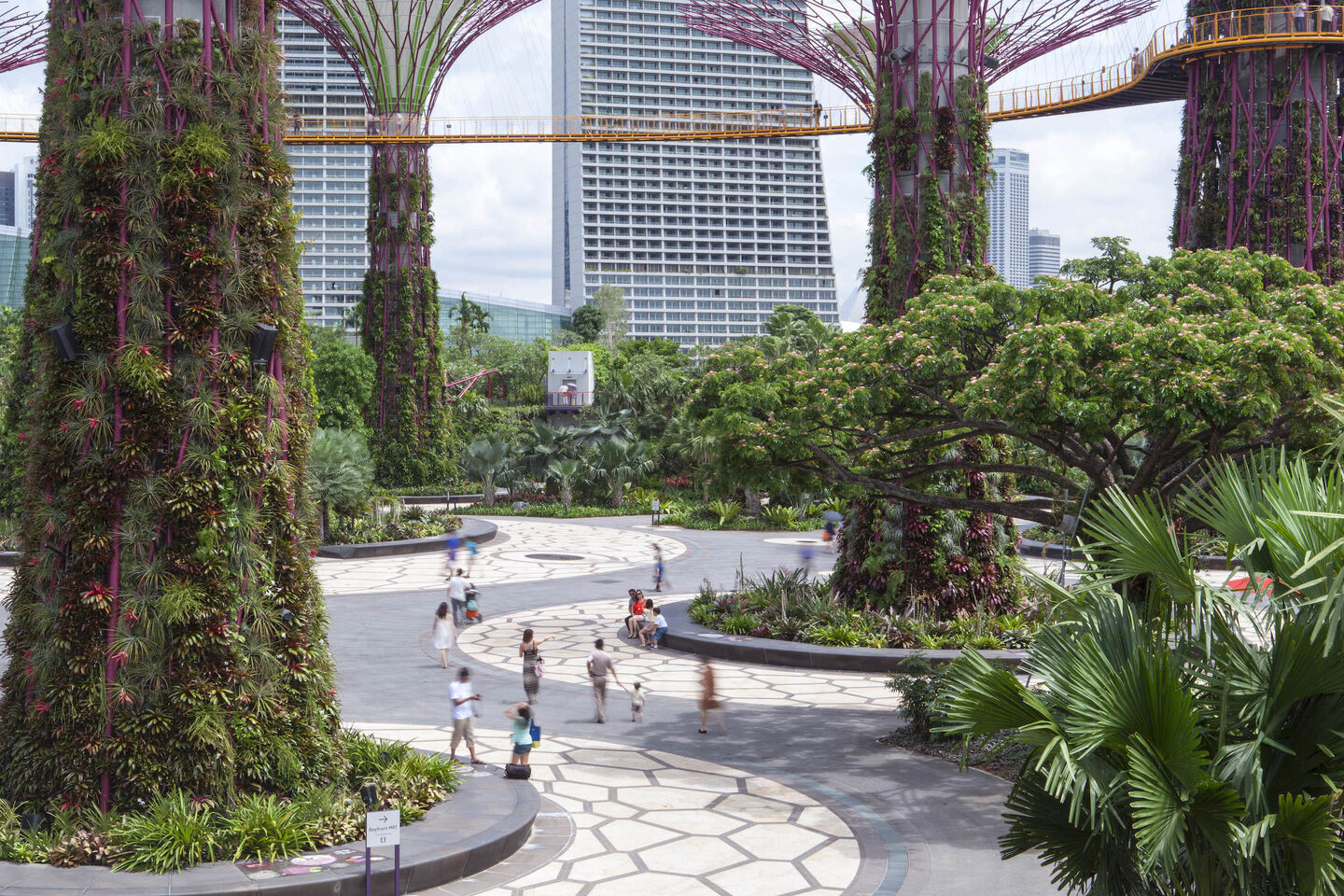 Photography by Craig Sheppard
Awards
IFLA Lighting and Night Experience

Outstanding Award

IFLA Parks and Open Space

Outstanding Award

IFLA Cultural and Urban Landscape

Award of Excellence

LIAS Playground_Far East Organization Children's Garden

Best of Category Winner

MIPIM Awards – Recognition of Excellence

Special Jury Award Winner

President's Design Award Singapore

Design of the Year

Landscape Institute Awards

College of Fellows Award for Climate Change Adaptation

Sustain Magazine Awards

International Prize: Project of the Year Award

British Expertise Awards 2013 Winner

Best International Design Project

Landscape Institute Awards

Best Large Scale Public Development

Structural Awards

Arts/Entertainment Structures Category

WAN Landscape Award

Inaugural Landscape Award

Skyrise Greenery Awards 2013

Special Award: Skyrise Greenery in a Garden

RIBA Lubetkin Prize

Best New International Building

Singapore Tourism Award for the Breakthrough Experience for a New Attraction

Winner

Chicago Athenaeum International Architecture Awards 2013

The International Architecture Award

The RTPI Awards for Planning Excellence

Excellence in Planning and Design for the Public Realm Shortlisted

World Building of the Year (Conservatories) at the World Architecture Festival

Winner

Structural Engineers - Singapore Structural Awards

Commendation Award for Special Structure: Supertrees and Aerial Walkway

Structural Engineers - Singapore Structural Awards

Award for Special Structure: Cooled Conservatories

BCA Green Mark Platinum

Winner

BCA Design and Engineering Excellence

Winner

Design for Asia

Grand Award

Design for Asia

Special Award for Technology

MIPIM Architectural Review Future Projects Awards: Regeneration & Masterplanning

Commended
Project Info
Site Area:

54 Hectares

Client:

National Parks Board, Singapore

Architect:

Wilkinson Eyre Architects

Engineer:

Atelier One, Atelier Ten

Quantity Surveyor:

Davis Langdon & Seah