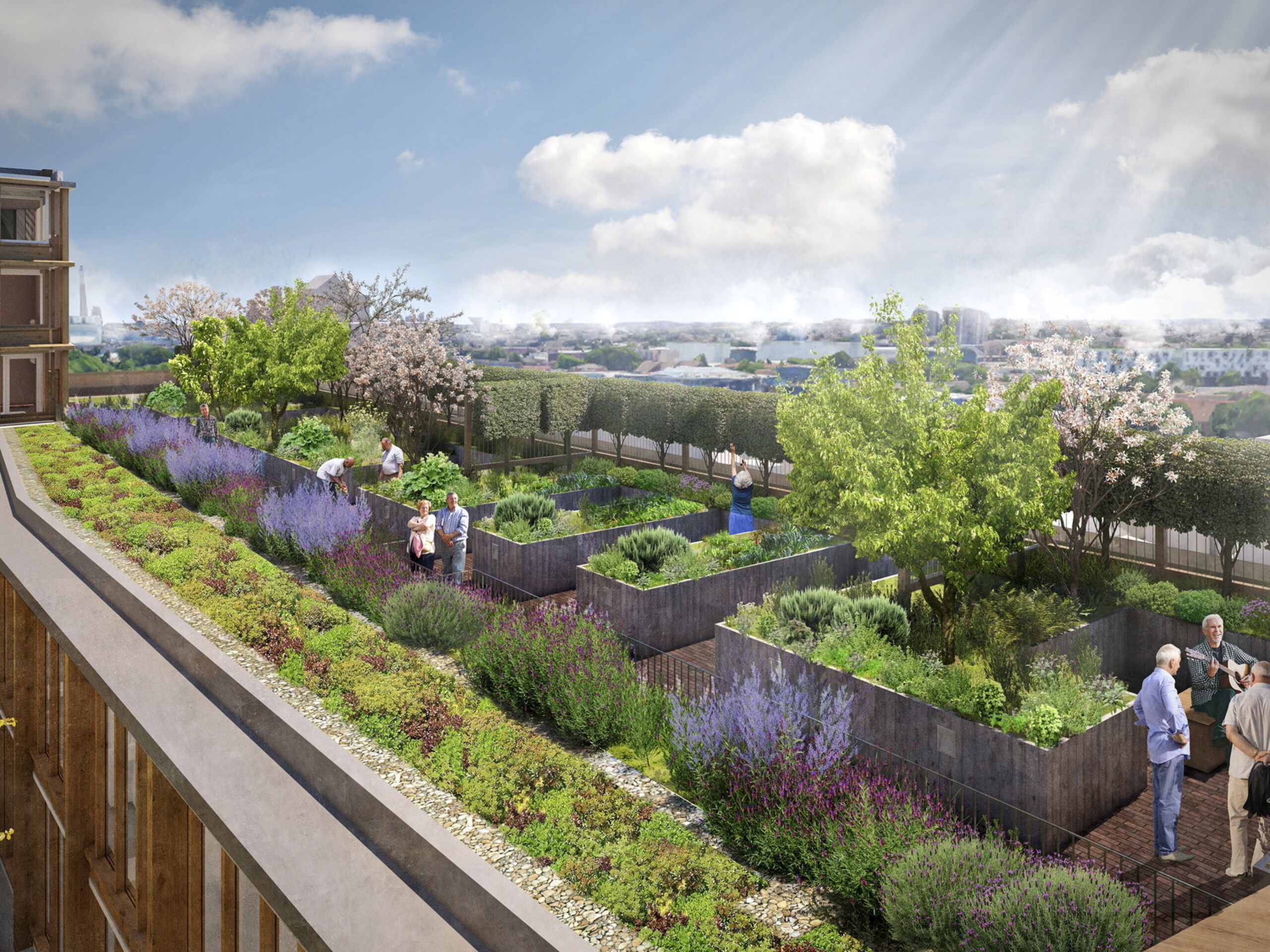 Urban Almshouse
Southwark, London, UK
How to house our older generations?
United St Saviour's experience of running a traditional almshouse has convinced them of the benefits of independent but collective living in the city; they set the ambition to update this model for twenty-first century London. Facing the challenges of social isolation and dementia, but also the opportunities for an active and involved older age, we worked closely with Witherford Watson Mann Architects and USS to help design for a new community that will be both cohesive and outward-looking. The new almshouse reverses the historic model of retreat, in favour of direct contact with urban life.
The landscape strategy has been developed to create a close fit between the external spaces and the building with a distinctive and seasonal landscape at the heart of the scheme. The residents of the existing almshouse, explained the importance of the garden for them. The new almshouse will be built around a courtyard garden with a grove of gingko trees, lined on its sides by glazed galleries accessing the apartments – bringing the changing colours and light of the seasons into the residents' everyday experience. On the roof is a productive and biodiverse garden which provides a range of social spaces, horticulture, experiences and functions for an ageing user group with a range of abilities as well as enhancing the ecological value of the site.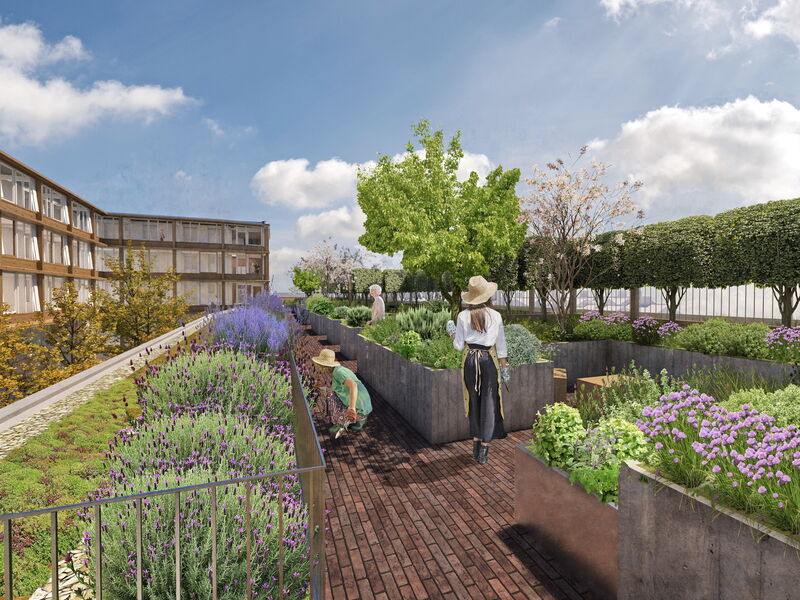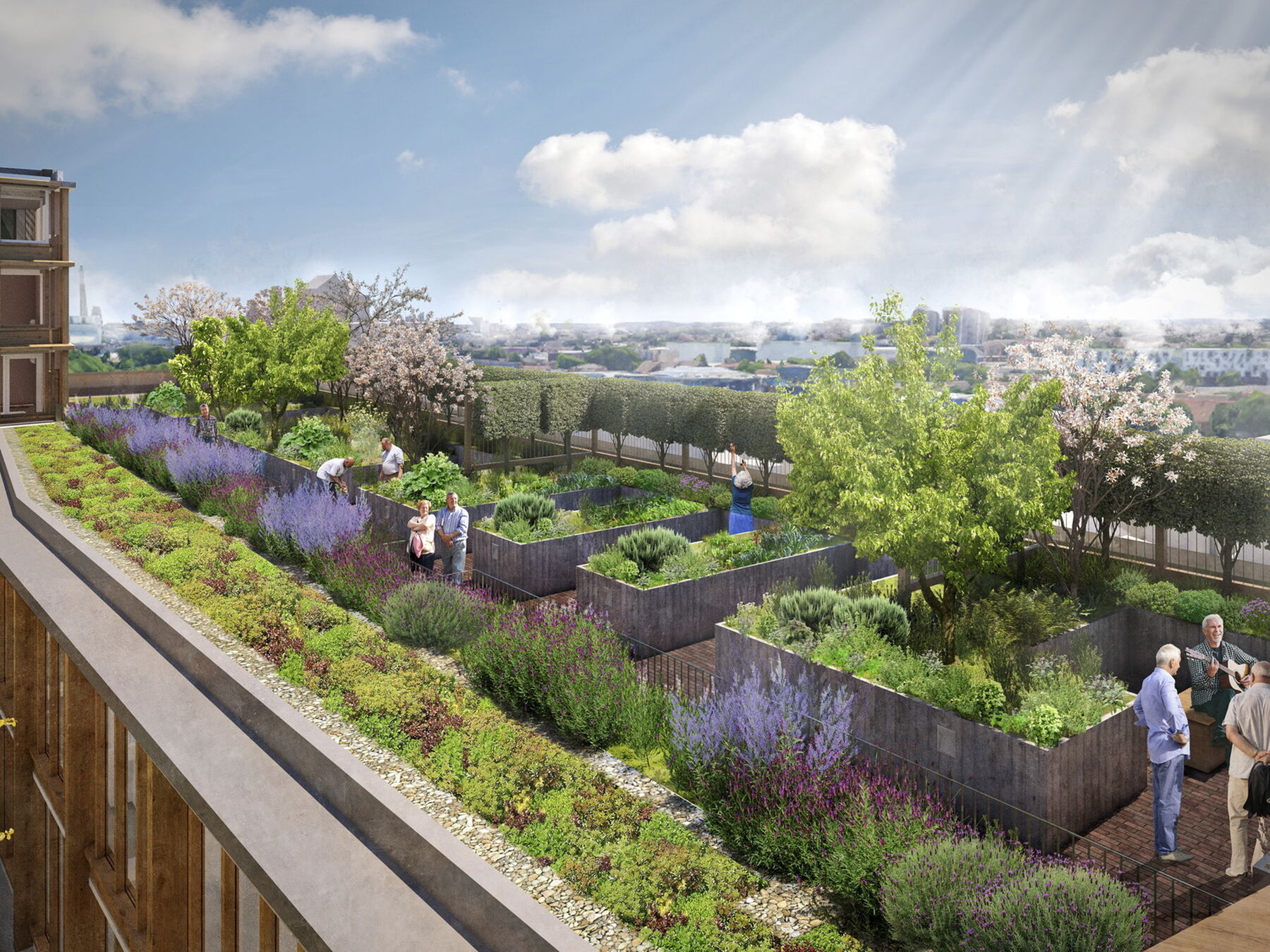 We want a mix of generations, abilities and backgrounds to come together and learn from each other. We know that older people have lots of skills and time to offer their community, and by keeping them in the community they know and love, the whole community will gain.
Martyn Craddock, Chief Executive United St. Saviour's
Project Info
Client:

United St Saviour's

Architects:

Witherford Watson Mann

Engineers:

Skelley and Couch, Pringuer James